Da… Da… Dada Delray.
If you've been following along on Facebook or Instagram, you'll know this post is likely late today because Justin and I took a little road trip last Saturday.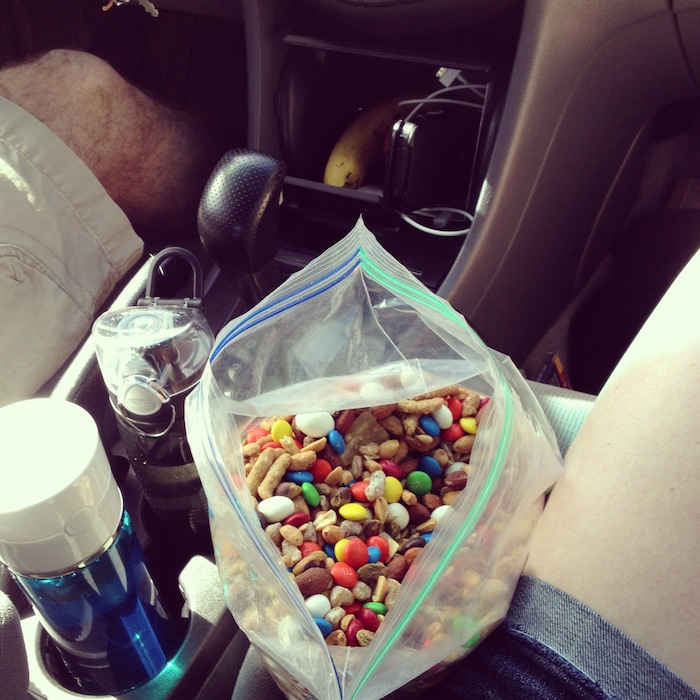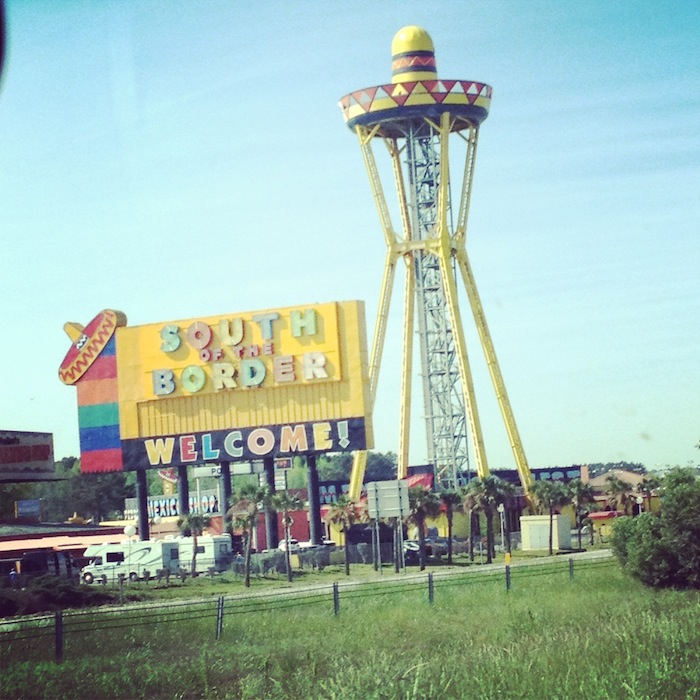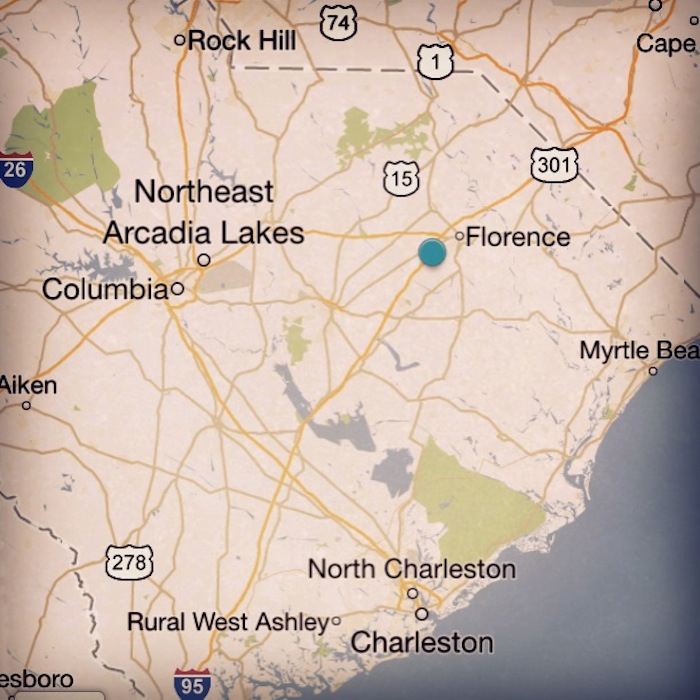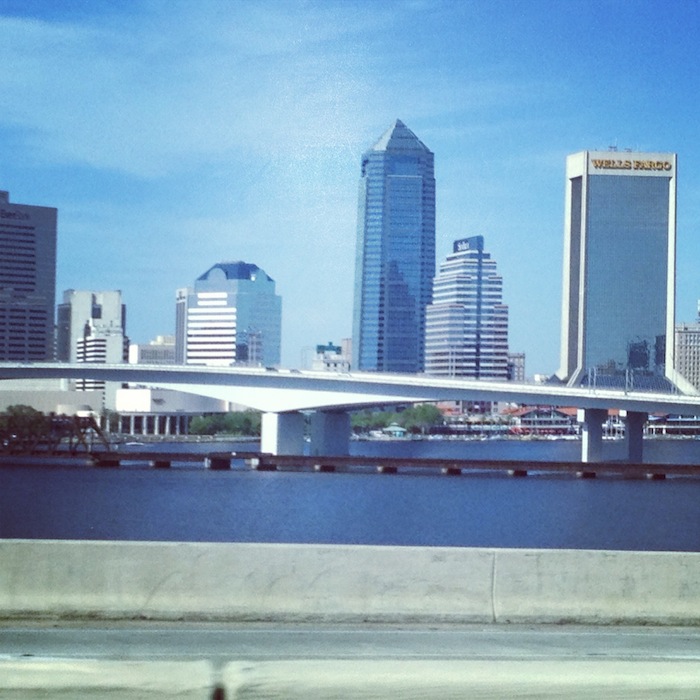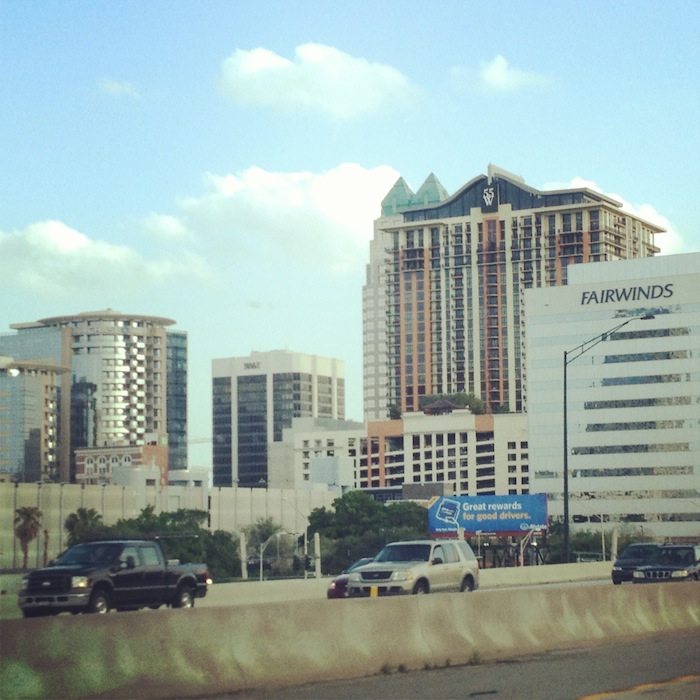 And now find ourselves in Sunny Florida. And in Sunny Florida, we run on island time, mon.
Not that Florida is an island, obviously, so it's more like giant-phallus-of-the-United-States time.
And in giant-phallus-of-the-United-States time, the day doesn't even start until you've fought 30-minutes of traffic to drive five miles to purchase a cafe con leche and some delicious empanadas.
I'd take a photo to prove it, but I ate them.
*burp*
See, several months ago Justin and I went to a wine tasting at our favorite local Italian eatery, and while Justin was warming our seats at the bar and I was warming my gullet with some choice reds, I met this girl named Missy who was new to the area and who happened to live near us with her husband Pedro, and soon Missy and I became friends even though she's a very chic designer who always looks like she has her shit together while I'm… well… me. I knew we were destined for friendship when Justin and I won the chili cook-off they hosted at their place because the quickest way to my heart is to let me win something.
Kidding.
I knew we were destined for friendship because the Grand Prize was a giant chocolate Easter bunny and the runner-up prize was a bottle of Beano.
Anyway.
Fast-forward a couple of months, and Missy invited us to spend some time with them at their timeshare in Orlando this week. I'll post photos of that soon, but just imagine, if you will, a three bedroom, three bathroom palace with a full kitchen, granite counters, four flat screen televisions, and a balcony overlooking a golf course.
It's rough, I tell you.
Of course, we couldn't drive this far down the phallus without driving a few hours further to visit my sister in Fort Lauderdale, which is where we find ourselves on this balmy spring morning sipping cafe con leches and nibbling Cuban pastries.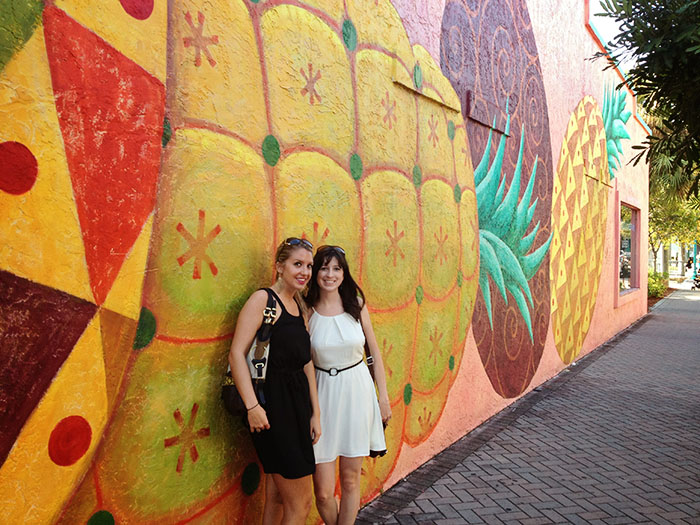 Last night Kelly took us to Delray Beach, which is a super adorable little village of restaurants and shops and sun dresses and flip-flops and open-air bars and the smell of grilled seafood.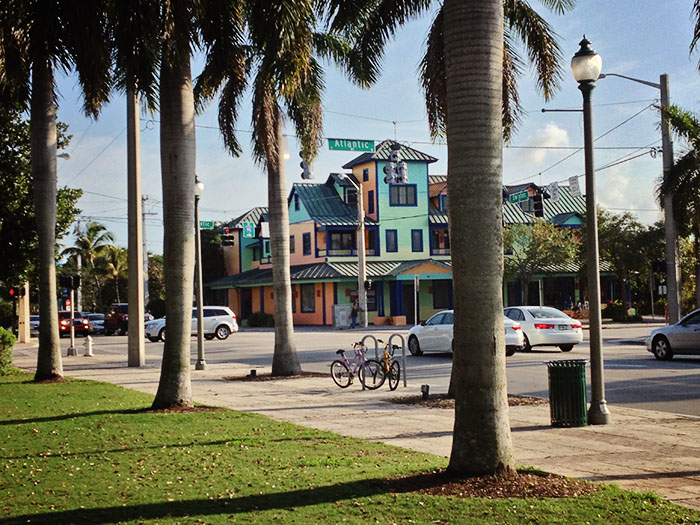 And Dr. Seuss flowers.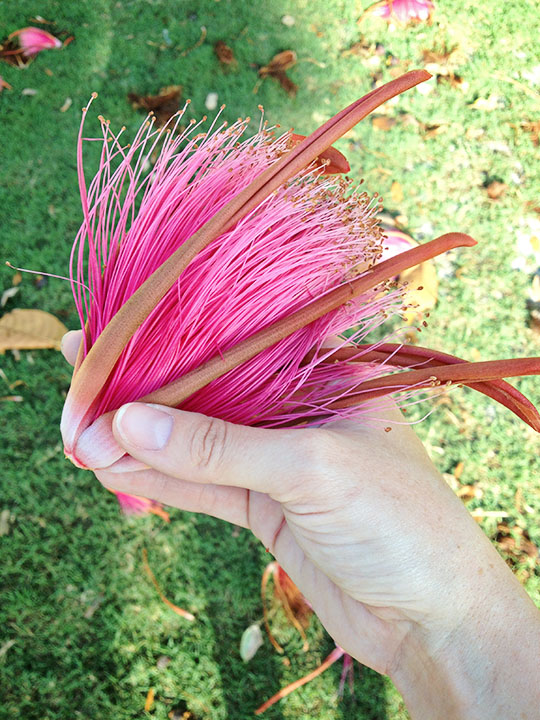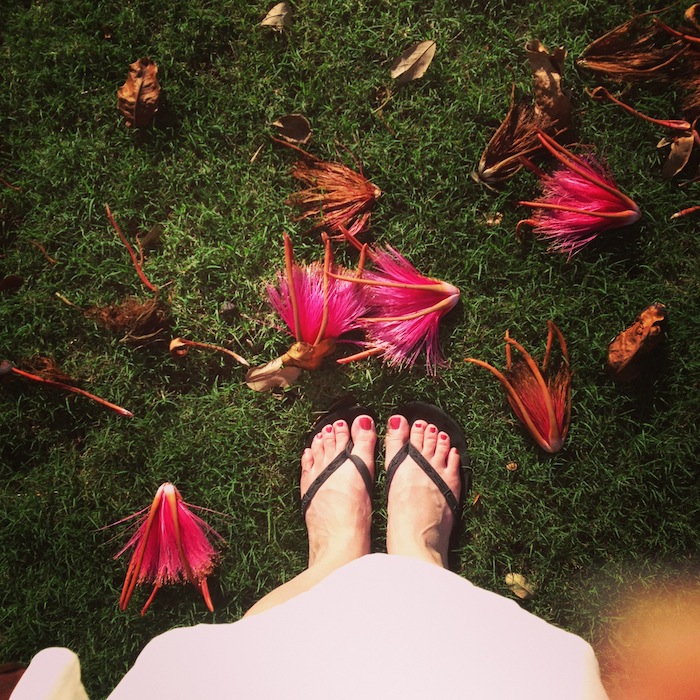 We soon left the hustle behind as we approached Dada, a secluded fairly land of a restaurant with a shady front dining patio adorned with twinkling Moroccan lanterns and a maze of indoor rooms with hand-painted murals and eclectic furnishings.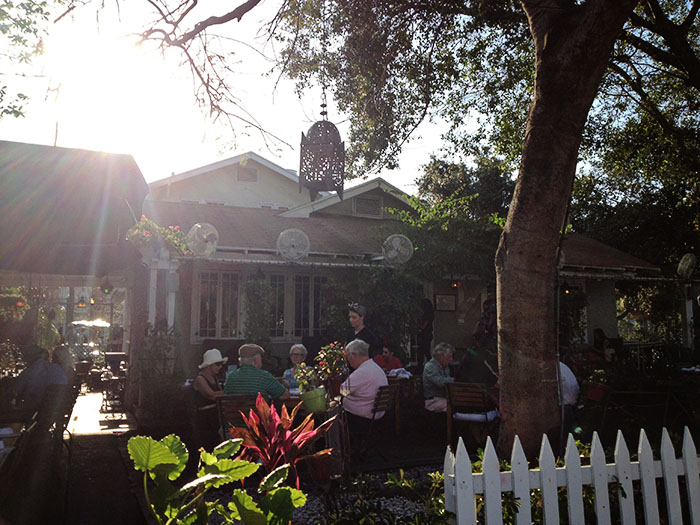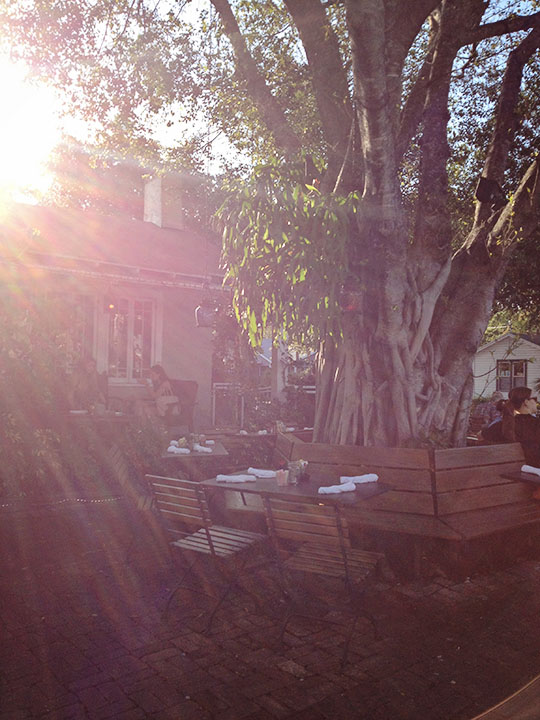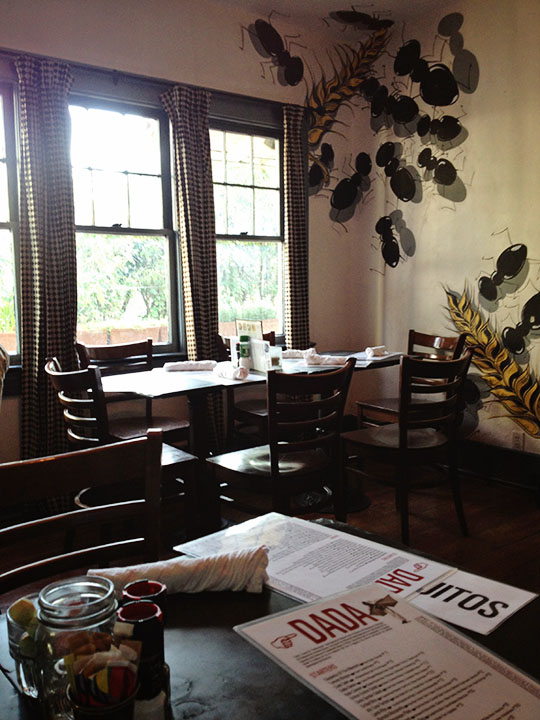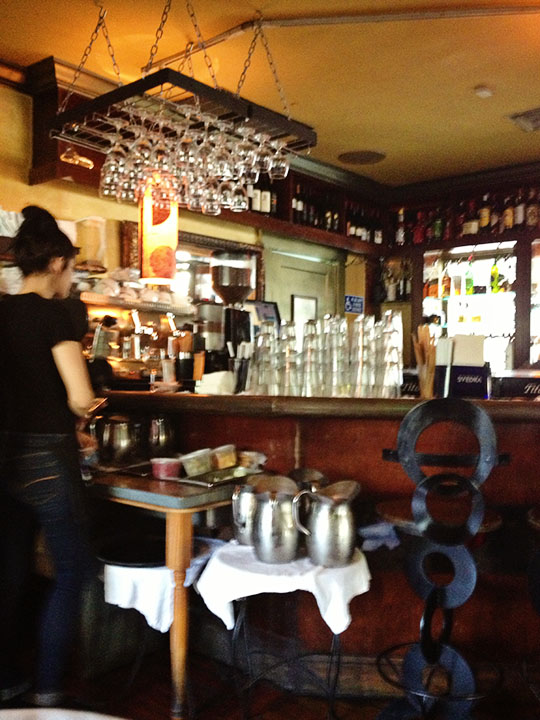 Feeling splurgy, Justin and Kelly ordered some flavored mojitos (mango and blueberry), while I ordered some kind of refreshing white wine.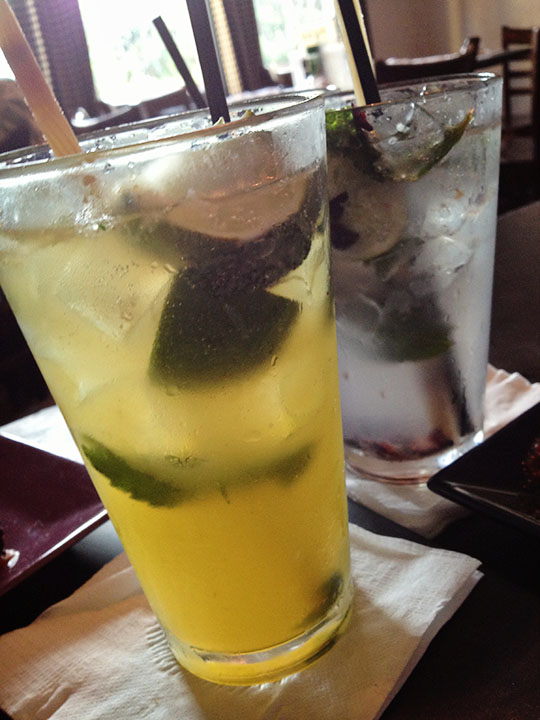 Easily the most delicious thing I've eaten in quite some time (and you know I've eaten some delicious things), we ordered the "Dada Dates" for our appetizer.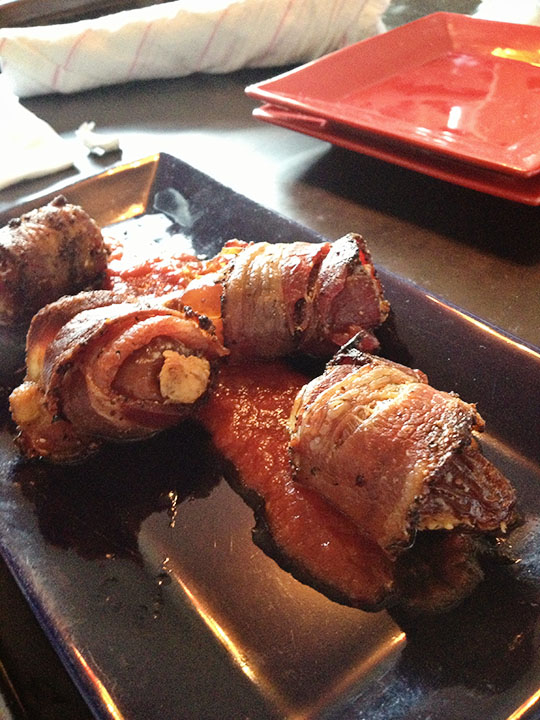 For dinner, Justin had the crab cakes: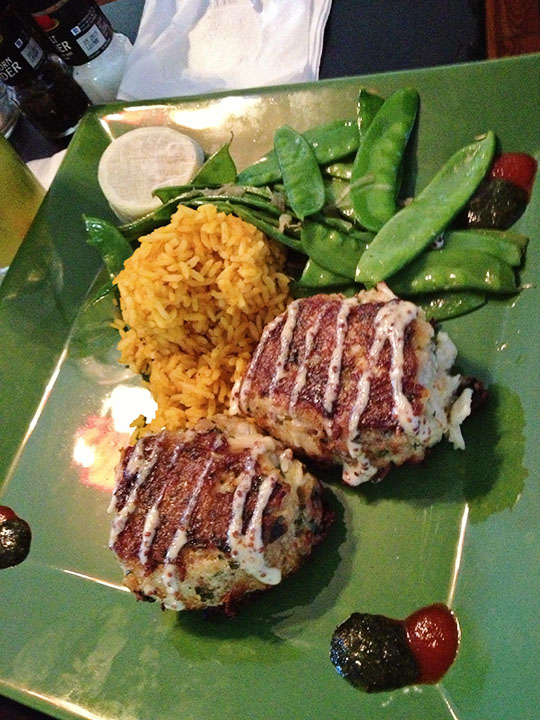 I had the butternut squash ravioli: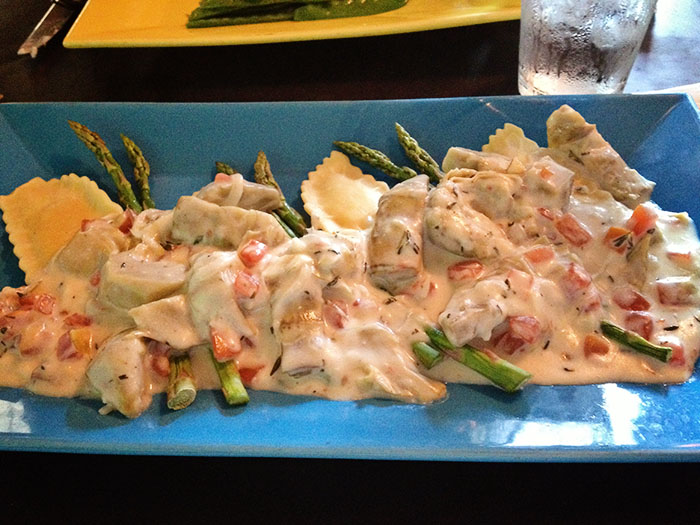 And Kelly had the Shake 'n Bake pork chops: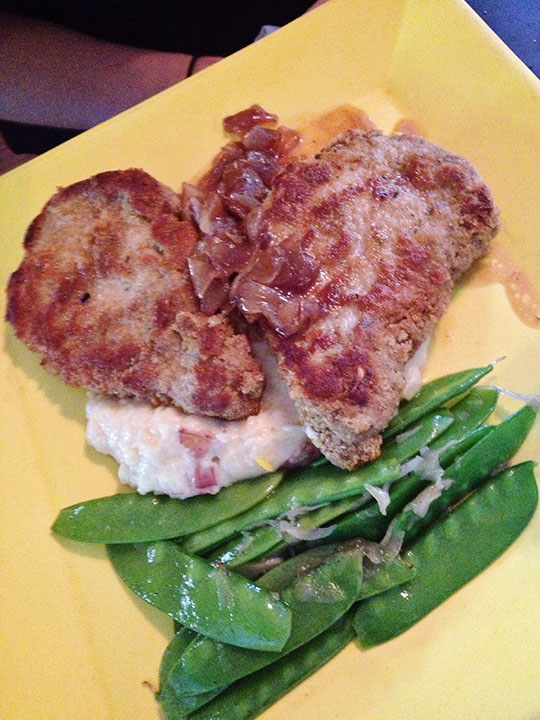 The entrées seemed a little over-priced for what we received, but all-in-all, everything tasted excellent, the service was great, and the atmosphere was fantastic.
And those dates were so good, I'm considering hitting the place back up for a second order on our way back to Orlando.
So did you have a good weekend?
Dada
52 N Swinton Ave.
Delray Beach, Florida 33444