I Found My Happy Place. (In Someone Else's House.)
So the truth is that I didn't post anything yesterday because I was busy lounging around my new favorite room in all of Washington, D.C.: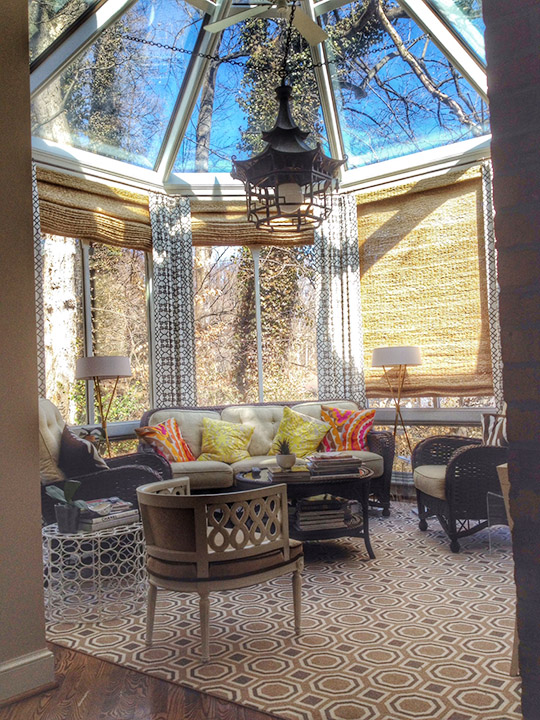 And also because I'm not good at planning ahead.
That gorgeous room you see above belongs to my insanely talented* part-time employer, Roxanne Lumme, of Roxanne Lumme Interiors. (*And you know I'm not just saying "insanely talented" because she pays me to sit in rooms like that, because look at it.) I spent a couple of days with her in D.C., and while she tries to assure me that we were actually very productive, I'm pretty convinced I spent the whole time eating delicious food, gazing through that luscious windowed ceiling, picking her brain for free design tidbits to use in my house, and mentally using words like "luscious" to describe decor.
I'll make it up to you, Roxanne, I promise.
Other than that, all I really saw on my whirlwind trip to my nation's capital was the inside of IKEA, again, because I forgot to buy legs for my kitchen drawer base last week, and also this mildly alarming sign when I apparently got lost at Quantico trying to avoid a traffic jam on I-95: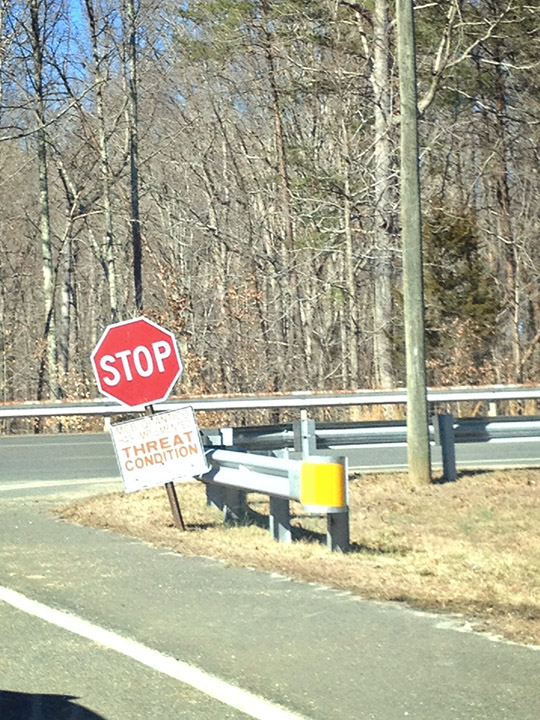 It's not exactly the Washington Monument, but whatever. Once you've seen one phallic symbol of status and power, you've pretty much seen them all.
In kitchen news, I did manage to assemble a single, 36″ wide IKEA drawer base in just under three hours, minus the legs, which were apparently still three hours away back in D.C. Justin has managed to get quite a bit of electrical work done, as far as moving outlets where we need them, getting wires out of the old soffits, and generally fixing the ghastly monstrosities we uncovered during demolition.
Supposedly live, un-capped wires in the attic and exposed wires wrapped around studs are dangerous or something.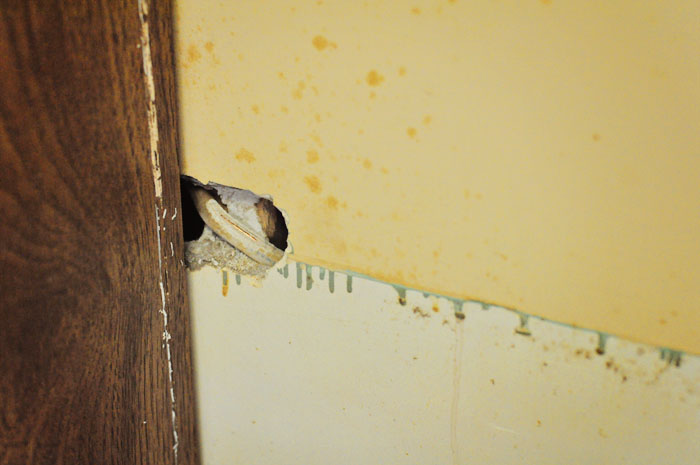 All-in-all, I'm starting to feel a lot safer, even though I wasn't aware I had any cause to feel unsafe before we started this project.
THE JOYS OF RENOVATION, KIDS.
And also,
IGNORANCE REALLY IS BLISS.
And also,
Make sure you budget for cases of wine. WHOLE CASES.
Of course, what was once supposed to be a simple kitchen update has now exploded into several thousand dollar's worth of flooring and drywall solutions.
But that's another post in itself. Meanwhile, we're still living like this: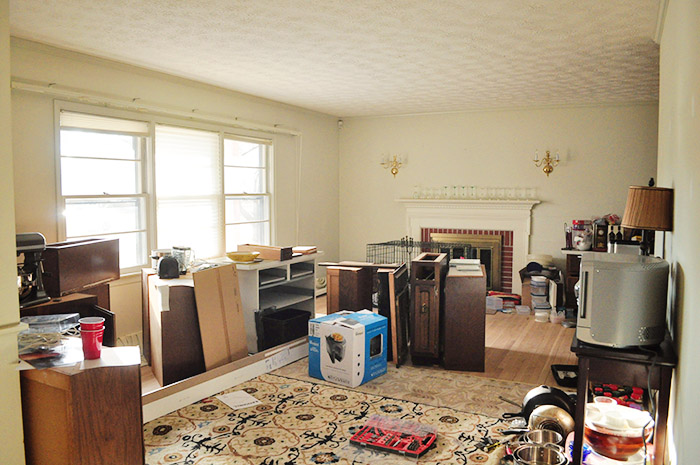 Which, if I'm going to be honest, kind of makes me want to drive back up to Roxanne's sunroom, lock myself in with some barbed wire fencing and a case of Reese's Peanut Butter Eggs, and refuse to leave until someone else finishes dealing with it.
Anyone else.