Therapy For The Domestiphobe And Other Ways To Cope.
Truth: When it comes to home renovation (or decorating or craft or basically anything) projects, I'm a wee bit of a massively overbearing perfectionist.
Which is why, when we're working on a project and things go terribly wrong, I sometimes find it necessary to take a breath and step away, before Justin takes a breath and steps away permanently.
Not that he'd do that just because I tell him he's doing it wrong eight hundred and forty-seven times.
I don't think.
But here's the thing: Today, when the floor guy called to say his installer wasn't going to show up because he was sick, and we're already a day late because my drywaller took over a week-and-half longer than promised to finish his job, and really, his job isn't even finished because it's horrific and completely wrong in some spots but I paid him and told him to go home because I didn't feel like having his face in my house for even another minute, and now everything in our home is covered in drywall dust and we still need to sand and mud some places and my kitchen currently looks like a cross between Dexter's kill room and a 1976 cocaine party in a Vegas hotel room —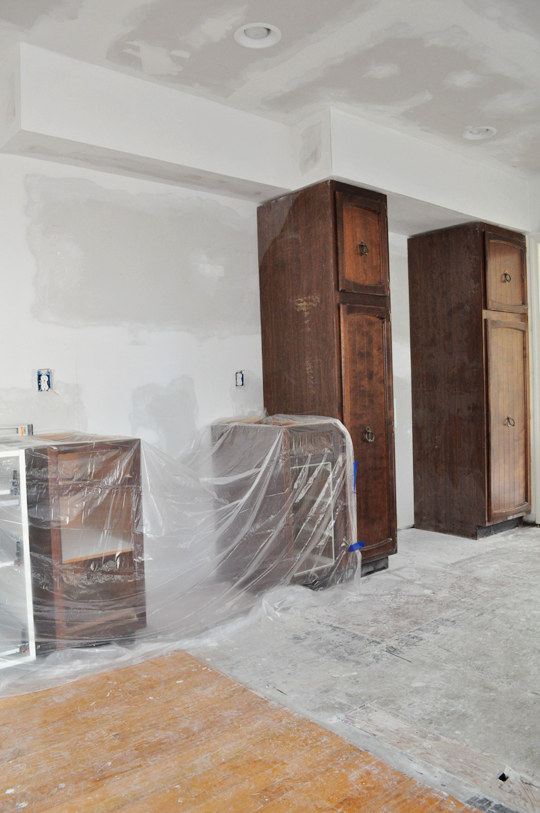 — I realized that sometimes things get so bad — so immensely frustrating — so incredibly wrong — that the entire situation is completely, utterly, HILARIOUS.
It has to be.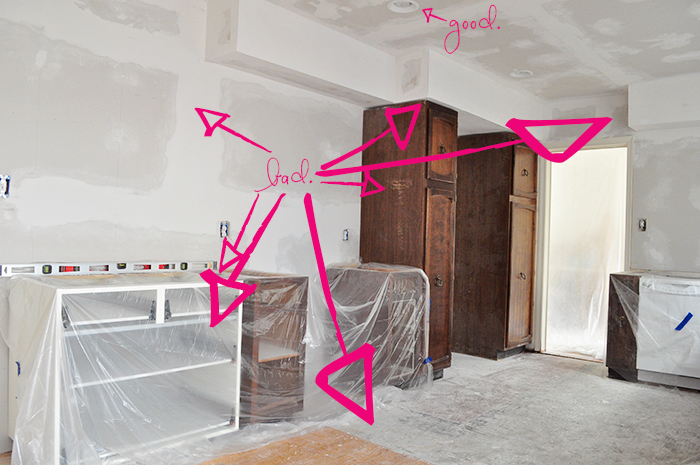 There is suffering in the world. Real suffering. And my biggest complaint is that my soffit's too deep. And the new drywall already has cracks. And we broke the filler that goes between the two cabinets. And I don't have drawer fronts for my IKEA cabinet. And I only have half a floor. And my cabinets are veneer, which will probably be incredibly difficult to paint. And my refrigerator is in my sunroom.
But so what?
At least I have recessed lights. And they work, guys.
Also, I called the folks at Rev-A-Shelf this morning because we had a slight malfunction with the pull-out spice rack filler last night when Justin used screws that were too long and couldn't figure out why he was having such a hard time screwing them into the wood when really he was screwing them into the steel glider.
Me: You seriously didn't realize that you were getting so frustrated because you were actually bending steel?
Justin: You're seriously not impressed that I can bend steel?
So I'm trying not to give him too much of a hard time because a) he can bend steel, 2) I've made approximately five hundred and fifty-two mistakes in this kitchen, and d) the nicest customer service person ever at Rev-A-Shelf is sending us a replacement glide for just the cost of shipping. Which is pretty much amazing, considering I was up-front about the fact that I'd bought it from Amazon at nearly half the price of the listing on the Rev-A-Shelf website. (And no, they have no idea I have a blog.)
So, like, at least someone is trying to help us finish this thing.
And even though it's not actually functional and so totally wrong, I can't help but feel that it's more right than this: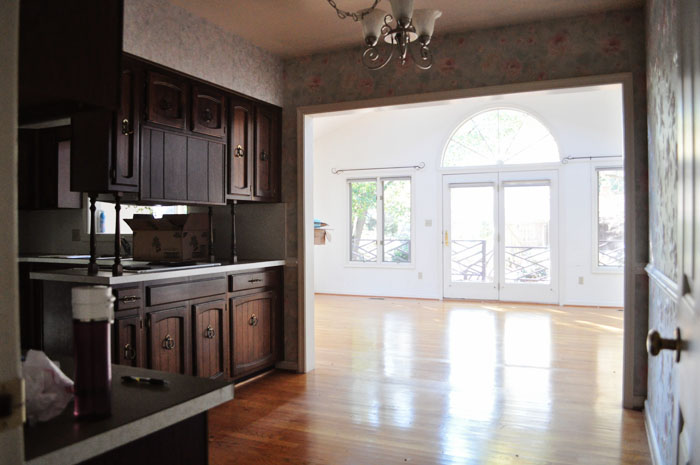 Even though it looks like this: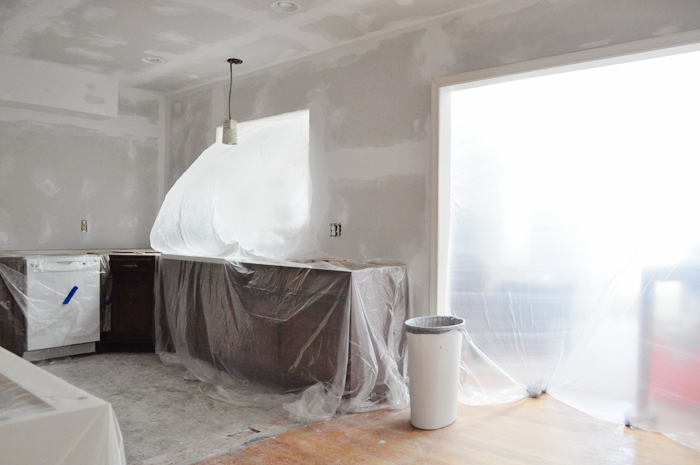 Because even with the plastic, you can see how much brighter it is.
Which kind of makes it okay that everything I touch is coated with a fine white powder and yesterday I found myself vacuuming my vacuum at 3:30 in the afternoon.
Plus, when you're renovating, and especially when you realize you've hired a crappy contractor, you're allowed to day-drink guilt-free.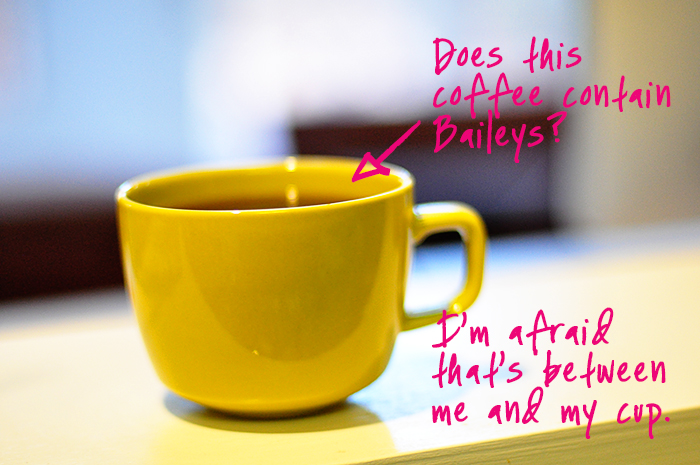 (Don't worry, mom. I wouldn't even know where to find the Baileys. Or my cup, for that matter.)
P.S. This post is really more of a way to process my feelings than an actual cry for help. But if you want to send me presents, or the phone number to a good therapist, I'd totally be okay with that.