Here, It's Impossible to Get SAD.
I have this feeling.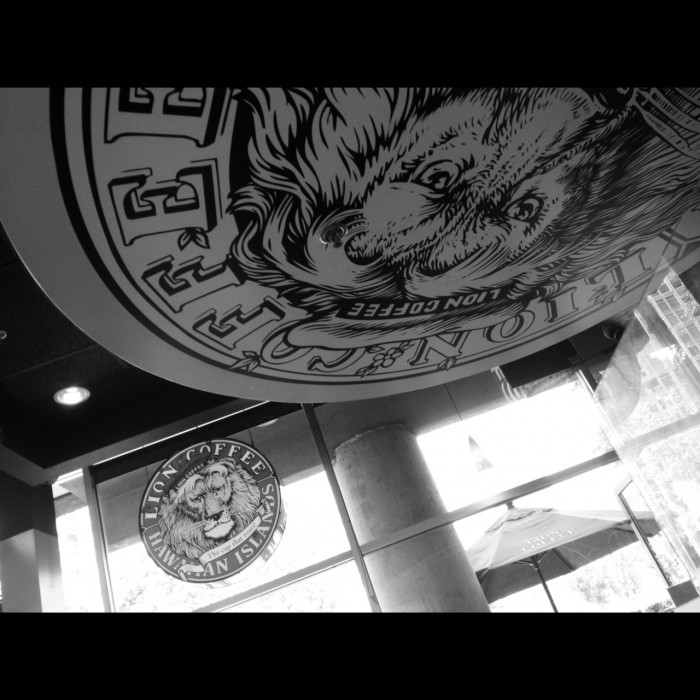 I'm sitting here, on a city street corner in a room surrounded by glass, and a salty breath of ocean breeze has found its way inside.  It kissed my cheek and made me smile and reminded me of where I am.
I have a giant cup filled with the best chai latte I've ever had, which doesn't hurt.
My mood is impeccable and I feel, maybe for the first time since Justin left, like I can breathe again.
I'm in a coffee shop, of course, and I realize now more than ever that this atmosphere is not conducive to writing.  Especially this particular coffee shop, with its eclectic music, colorful street traffic, and sailor-mouthed old man sitting across the room.
The staff here at LION Coffee are friendly, the windows are open, and I know I'd come here again and again if I lived in this town.  They'd know my name, and they'd know my drink, and I think I could probably be happy.
Until I'd want to move again.
Next time, I wouldn't order the breakfast burrito.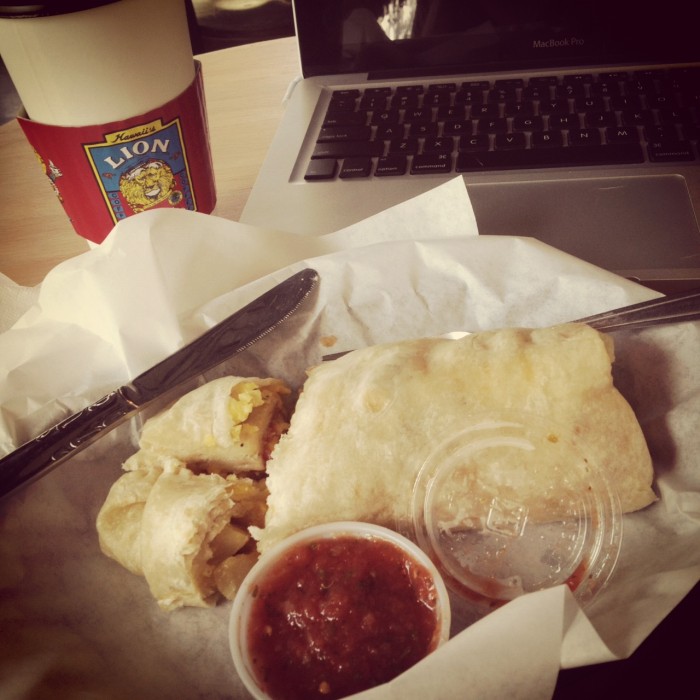 With its cheese, potatoes, and bacon, it wasn't bad, but it wasn't awesome.  The spicy salsa made the difference.
I would, however, order the acai bowl with yogurt, fruit, and granola.  It looks incredible.
And the coffee?  I could drink this all day.  I could drink this all day and develop chronic shakes and totally not care because it's just. That. Good.
And San Diego?
(That's where I am, by the way.)
I could learn to love San Diego.  I've been here before, and I'm happy to see that it sill makes me smile.  With its people and its restaurants and its ocean and its perfect, perfect weather, it's hard to be unhappy.
In fact, I don't think I could ever get SAD.
And that, I think, is exactly what I need.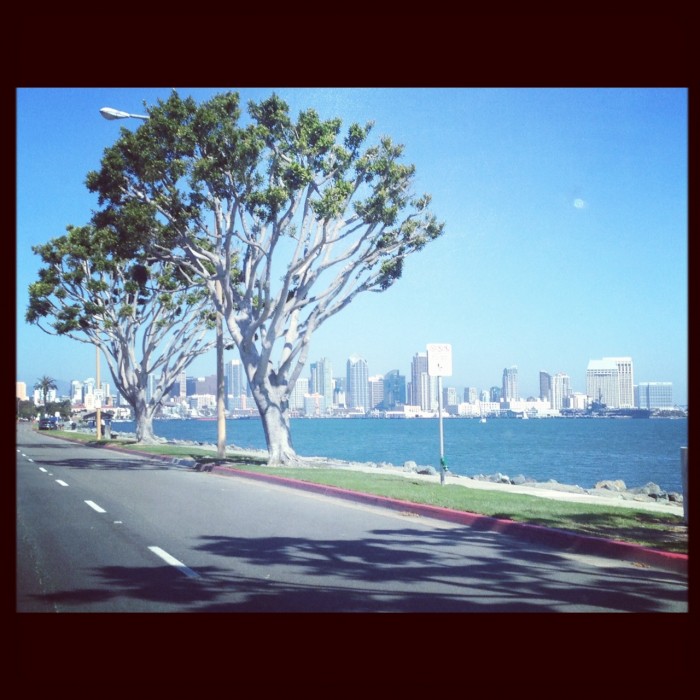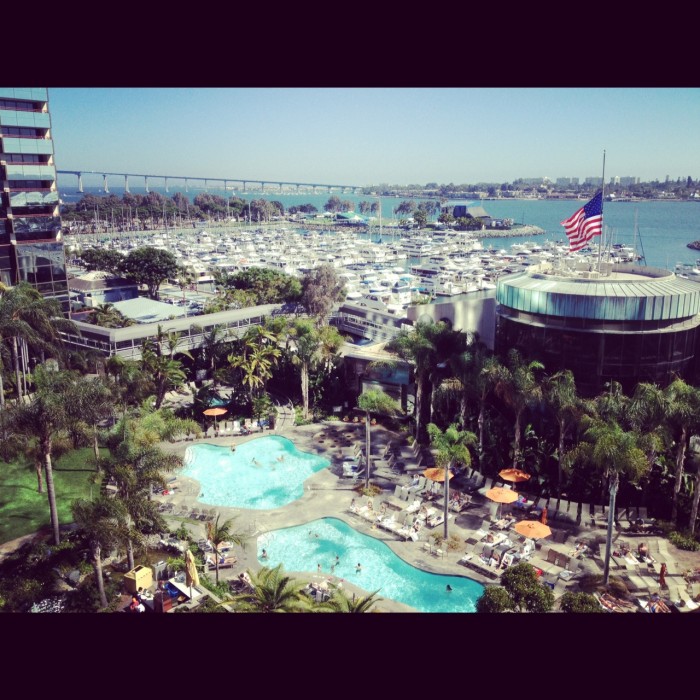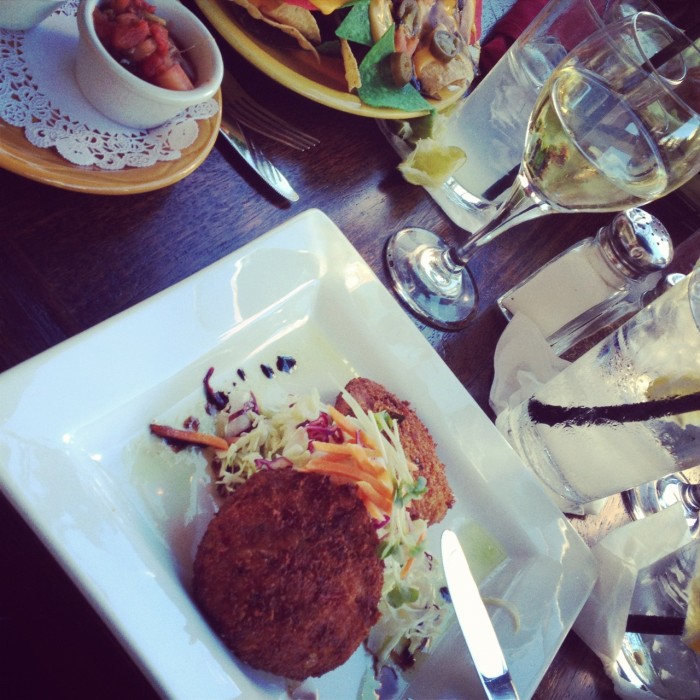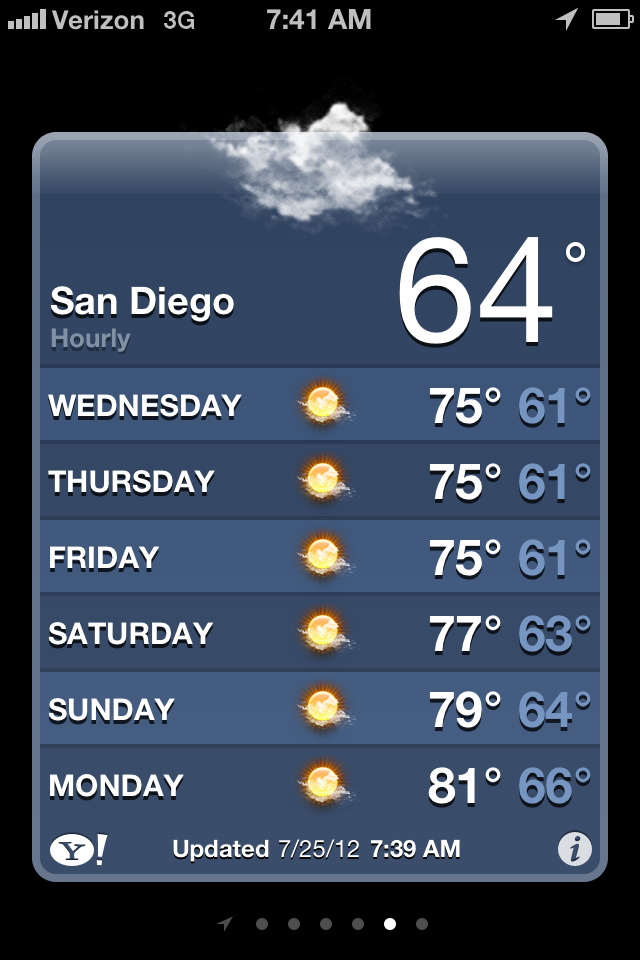 I have this feeling.
And I kind of want to keep it.