It Turns Out Luxury Travel Isn't Just for the Rich and Famous.
Hey.
Let's talk for a second about luxury travel.
I know — this coming from the girl who once wrote about the superiority of backpacks.
Until recently, I hadn't had much experience with "luxury" travel.
What do I mean when I say "luxury?" To me, the answer to whether or not you're traveling in luxury comes down to one simple question:
Would you rather sleep in your own bed, or your current travel bed?
If your answer is your own bed, then it's very likely you've been resting your head on a lumpy hostel pillow, your back on a friend's futon, or your body on the plastic cover you bought to place between yourself and the questionable mattress at the Motel 6. You, my friend, have not been traveling in luxury.
However, if your answer is your current travel bed, then congratulations! You've experienced the near-nauseating swipe of the credit card that means you're very likely resting your derrière and other well-deserving body parts on a pressure-pointless Tempur-Pedic mattress, allergen-free faux down pillows, and 400 thread count Egyptian cotton sheets.
It will change your life.
See, it used to be that there were 2 things in this world on which I was comfortable splurging: A nice dinner out, or ingredients for a nice dinner in. Other than that, I'm a budget gal, through and through. (Well. Let's be realistic. I'm not actually organized enough to have a budget. But I do watch our spending, keep a relatively close eye on money coming in and money going out, and never buy things I cannot afford.) Much of the time when Justin and I travel, we try to stay with people we know in order to save a substantial amount of money. The last time we went to Hawaii, we stayed with my extremely generous aunt and uncle on the air mattress on their guest room. When we went to Spain, we stayed with Justin's extremely generous sister and her boyfriend on the futon in their tiny flat in Malaga. We call it "travel mooching," and it's a great way to go if you're on a budget, have friends in fantastic places, and would rather spend your money on an incredible meal or an interesting piece of art or a jump from a Cessna Caravan.
These things happen.
It's not that we're cheap — it's just that we like being close to family since we live so far away from everyone.
And also we're cheap.
But when I was planning this trip to the North Carolina mountains, I knew that the point was to relax. Let Justin unwind from Afghanistan. No art hunting, no mountain hiking, no plane jumping. We didn't even buy tickets to the famous Biltmore Estate, which is apparently the largest home in America. It's one of those things I'd love to see one day, but the idea of spending over $100 to stand in line for a home tour is something for which I have to psyche myself up — and I'm not going to squeeze it into a 3 day vacation. No way.
Because we wanted an intimate and relaxing experience, I decided it would be a Bed & Breakfast vacation. Justin and I had stayed in a B&B once before, just over 7 years ago, when he proposed to me in St. Augustine, Florida. We were the youngest couple staying there then, and we were still the youngest couple this time around. I'm not sure why this is, except that maybe young, modern couples don't understand the appeal of a B&B. I'll save that for another post. Suffice to say, when Andi wrote and told me we should try the Banner Elk Winery & Villa on our way to Asheville, it sealed the deal.
We pulled up to the house, not really knowing what to expect. I'd been in touch with Michelle, one of the wonderful owners, but I knew no one would be there that day because it was Monday, the one day the winery is closed each week, and they don't have an on-site inn keeper.
It was like a postcard.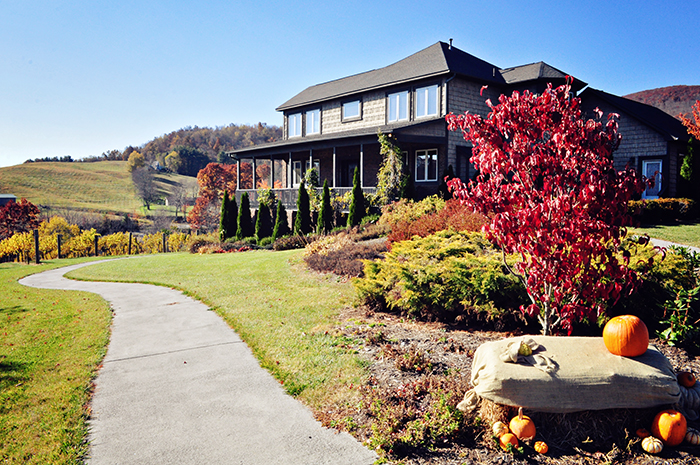 How can I describe to you the tranquility of this place?
The villa itself is perched on a hill at the bottom of a mountain valley. Vineyards drape down its slopes in graceful lines, and the winery sits at the bottom near a pond. Porches and vestibules abound — there is no lack of a cozy nook with a picturesque view.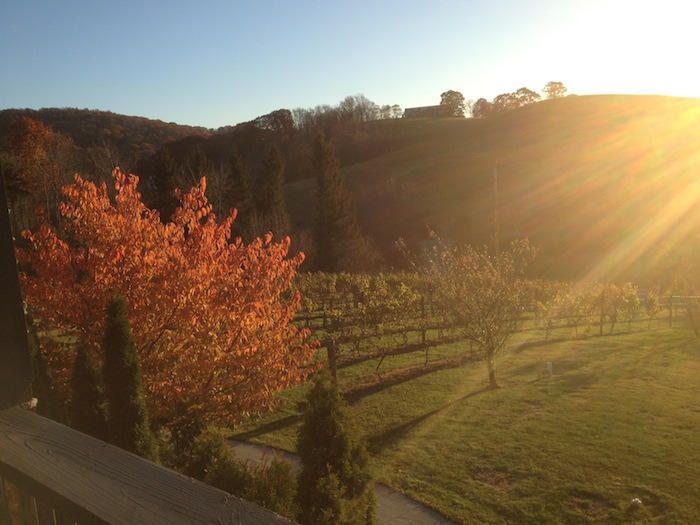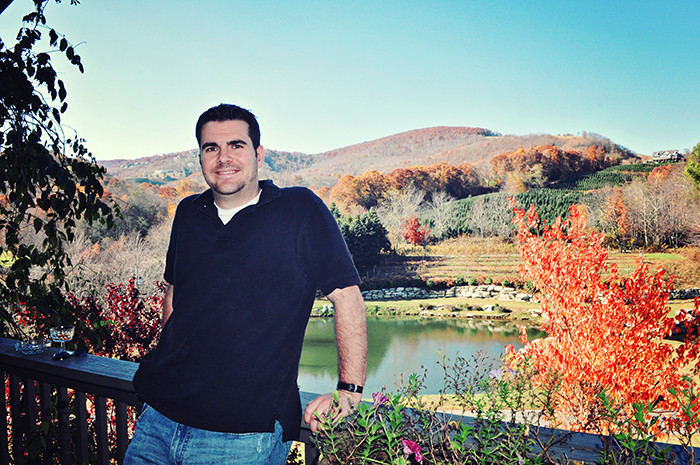 When some people think of a B&B, they automatically think of stuffy, antique-filled rooms. Untouchable heirlooms. Creaking furniture. Oldness.
And some are like that, I'm sure. But while in the photos many might appear "too fancy" for relaxation, they're actually designed for comfort. That 100-year-old settee? The comfiest, cushiest, reading sofa you've ever experienced. That hammered copper kitchen island? A gathering place for morning coffee. That leopard print entry chair? A conversation-starter, that's what. These things are meant to be used — that's why they've lasted so long.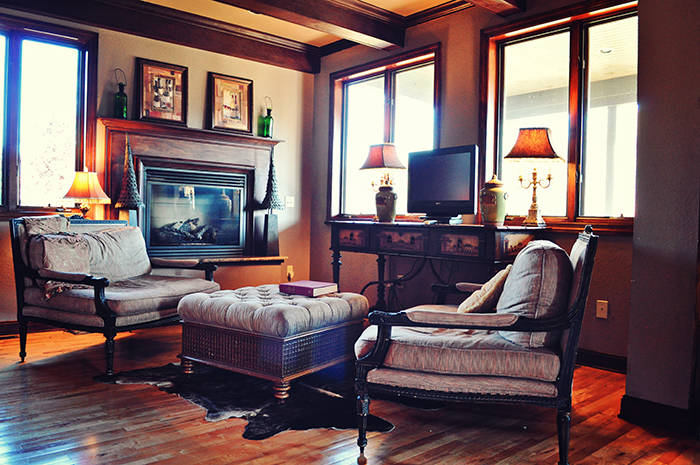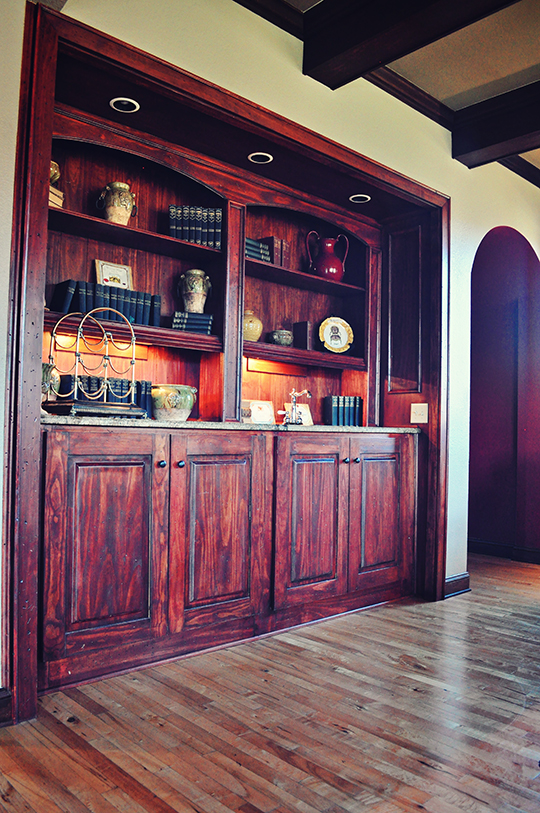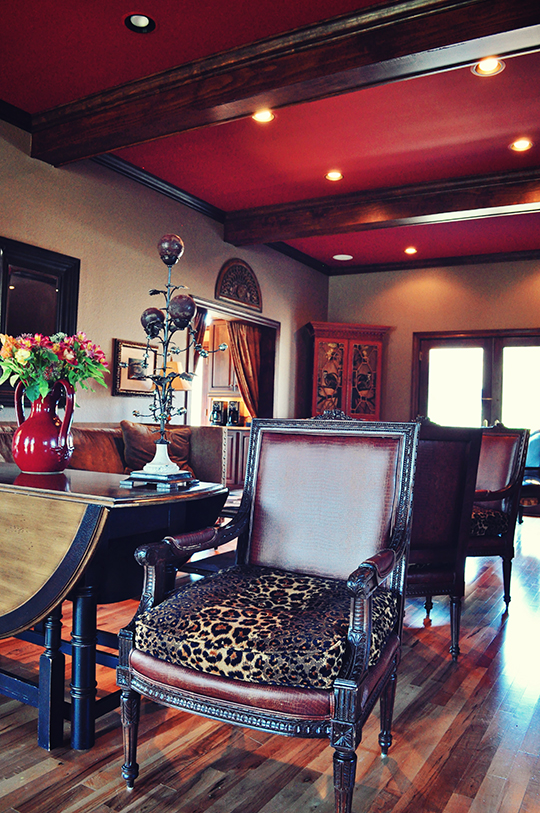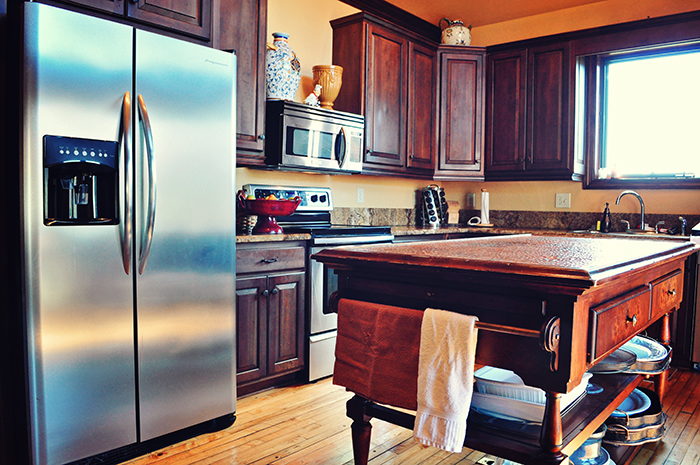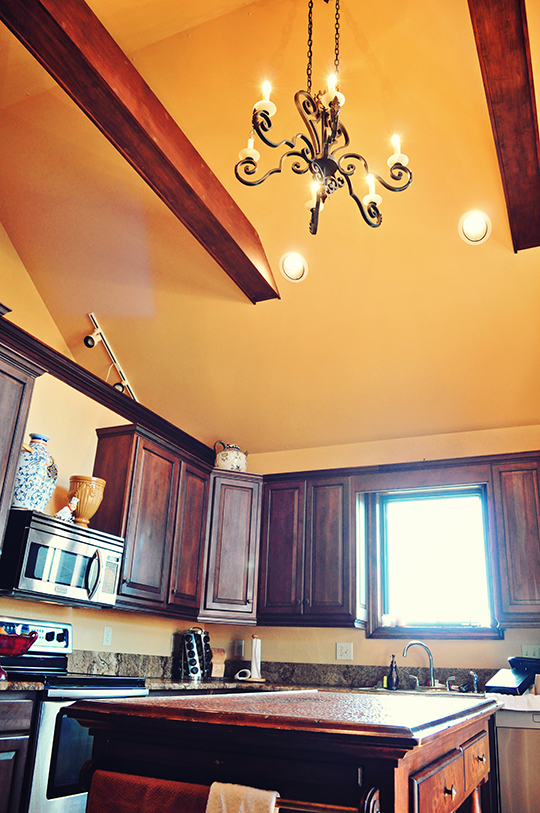 This B&B just happened to be the perfect combination of old-world charm and modern comforts. The decor was quirky and comfortable. The atmosphere — soft, jazzy background music, crackling fires, and a well-stocked kitchen was relaxing, to say the least.
We stayed in the more modestly priced Blueberry Suite which, with its grand carved 4 poster bed, insanely comfortable Tempur-Pedic mattress and ultra soft sheets, huge bathroom with jacuzzi tub and multiple shower jets, and panoramic view of the winery and pond, certainly didn't feel modest.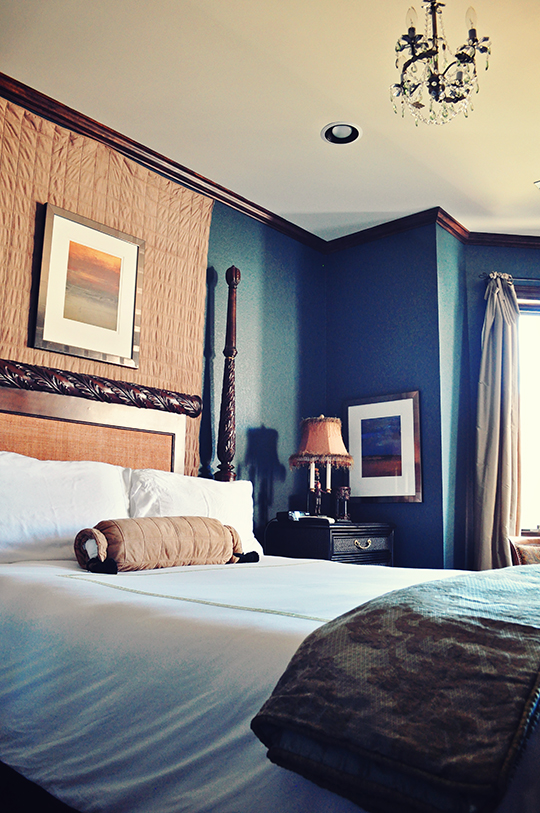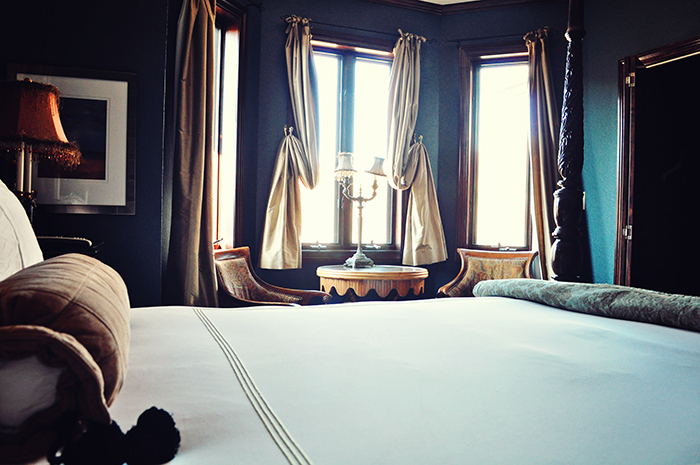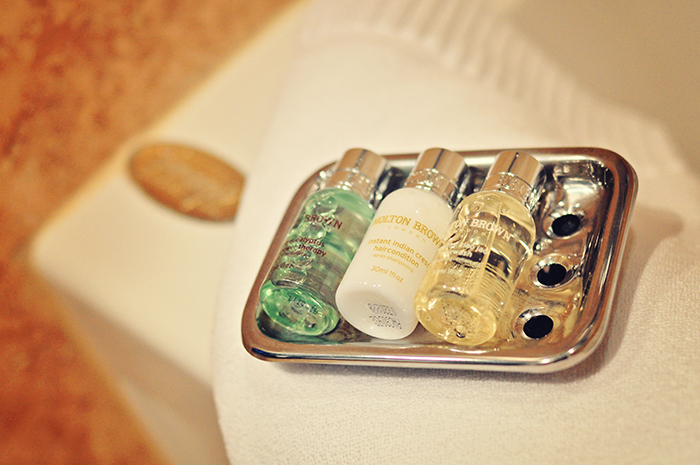 It felt, I'd say, exactly how I'd want my own home to feel if I had no limit on disposable income.
And that, my friends, is luxury.
They're lucky we couldn't fit that bed in the Honda.
A girl could get used to a splurge like this. Pretty soon I'll be demanding moist towelettes on airplanes and a bowl full of M&M's — just the green ones — waiting in my hotel suites.
And so it begins.