Let's Be Honest. Jesus Probably Hates Christmas.
Look. If you were around here back when I had to break up with my counselor, you know where religion and I stand.
But that doesn't mean I can't believe in Jesus, or at least the idea of Jesus from the standpoint of a loving, compassionate spirit.
And let me tell you —
If Jesus were alive today (I know, I know, He is), He would take one look at Christmas in the U.S. and die.
Think about it. Let's pretend, just for a second, that you're the nicest, most caring and giving person on the planet. Then let's pretend that you die in some horrifically awful way, and all the while you're praying — praying — for the people who are killing you because you're just. that. nice. Then you come back to life, and I'll be honest when I say that this is where the details get a little fuzzy for me, but now everyone knows how awesome You are and from now on they know they should all strive to be awesome in Your name.
Kind of cool, huh?
Except let's fast forward a couple of thousand years. It's your birthday. And instead of a quiet family gathering at your favorite Middle Eastern restaurant, the entire world — or maybe just third of it, but still — wants to celebrate your birth.
Game ON, you say. Let's get this party started! Maybe we could volunteer at a soup kitchen or wrap presents for orphans or do some straight-up, old-school laying on of hands? How cool would that be? Who's in?
*crickets*
Uh, guys? I thought we were celebrating my birthday. What's wrong?
"Well," answer the majority of U.S. citizens in unison, "that sounds fun and all, but we were thinking we'd just bake some cookies and set them on a plate in the living room, eat them ourselves in the middle of the night and tell our kids some fat guy did it, unwrap all of our presents in the morning, and sit around most of the day eating and watching re-runs of Honey Boo Boo. And we might go to church."
Your jaw drops open.
You do what?
"We open presents. Oh, and we pray."
Oh, at least you pray.
"Yep. We pray the kids like what we bought 'em, otherwise there will be Hell to pay."
At this point you slap yourself in the face, just to make sure you're not dreaming.
Let me get this straight. On MY birthday, you spend exorbitant amounts of money on gifts for selfish children who threaten tantrums if they don't get what their friends are getting, then you sit around watching television about other rotten children, and then you go to church?
"Yep."
To teach them about Me and how awesome and caring and giving I was?
"Uh… yep."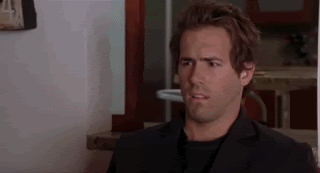 MERRY CHRISTMAS!
If you're celebrating this year, religious or not, let's just remember what it's about. Love your family, love your friends, and if your kids put up a fuss about what they get (or don't get), feel free to package up their gifts and send them to children in the world who might really appreciate them.
Believe me.
There are plenty.
Update: For the record, I love Christmastime. I'm not a Scrooge. I have a great time, whether we're hosting a Christmas for misfits at our own place or heading back to Omaha to hang with Justin's huge, fun-loving family. I love the food and the merriment and being surrounded by wonderful people. I even love the giving and receiving of gifts. This was just a quippy post about the one big problem with the holiday – commercialism. Nothing new, but I thought I'd ring in. :)
(Speaking of gifts, my giveaway ends at midnight tonight! If the season has to be about getting stuff, it may as well be free. Just sayin'.)