The Right Way To Do A Road Trip On The Island Of Kaua'i. (Part 1)
I traveled to Hawaii for the first time in February, 2008.
My hair was short.
Really short.
I had no bangs, no fashion sense, white pasty skin, and a thirst for travel.
And not much has changed, apparently, in the last five years.
Except for the bangs and the length of my hair.
Oh, and I started taking photos with a DSLR a couple of years back.
Anyway.
February is the heart of whale watching season in Hawaii, and while we did see some pretty cool breaches and spouts, the most memorable aspect of that trip will always be Kaua'i.
My aunt and uncle were living on the most populated island of Oahu at the time, and we figured that would be a good time to visit.
You see, Justin and I are what you might call "travel moochers." We're more inclined to visit an exotic location if we know someone living there. Not because we feel uncomfortable traveling when we don't know someone, but because it gives us a free place to stay.
Yep. I said it.
Freelance writing and the military don't exactly dish out the big bucks, so saving money is a good thing, in our book. It allows us to visit with loved ones, but it also leaves us more cash to spend on "extras," like dining out and island hopping.
So after a few days on Oahu, my cousin Leah, her boyfriend (now husband) Scott, Justin and I decided to grab a 45-minute flight to Kaua'i, which is the oldest island in the chain. (Sorry to get all geology geek on you, but I'll explain: The Hawaiian island chain was formed — and still is forming — by a "hot spot" beneath the earth's crust. Basically this hot spot sends bubbles of magma up to the surface, which forms a chain of islands as the lava cools and the Pacific tectonic plate moves across it. Super-non-technologically speaking. This is why the "big island" of Hawaii is the only volcanically active island in the chain today. It sits over the hot spot, and as the youngest and largest Hawaiian island, it's still growing today!)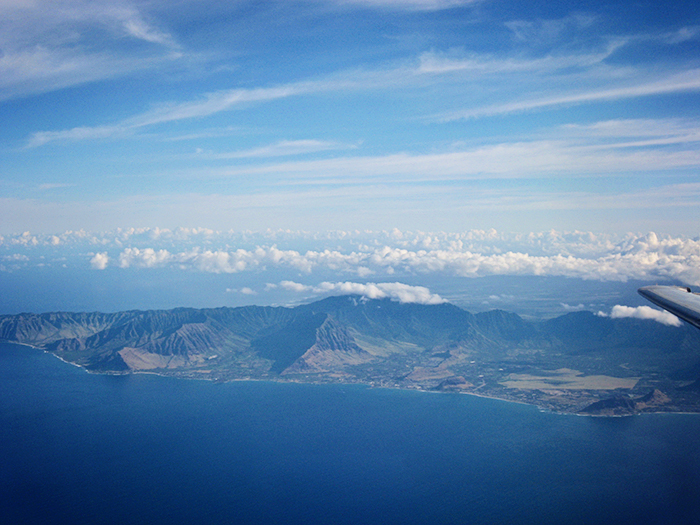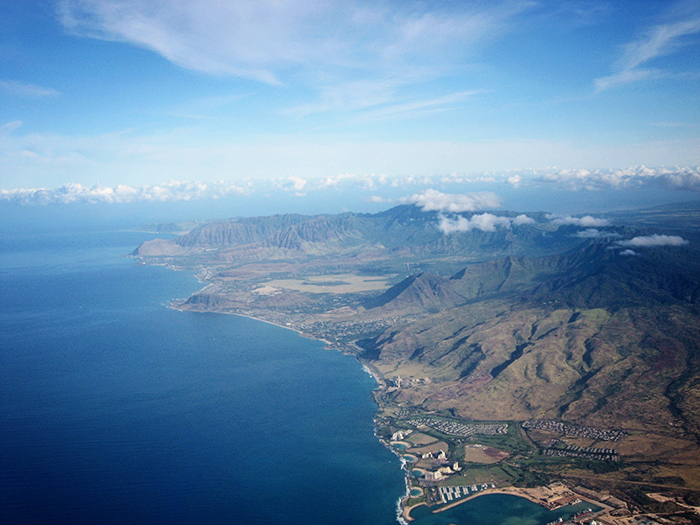 Saying goodbye to Oahu or hello to Kauai. Not sure which.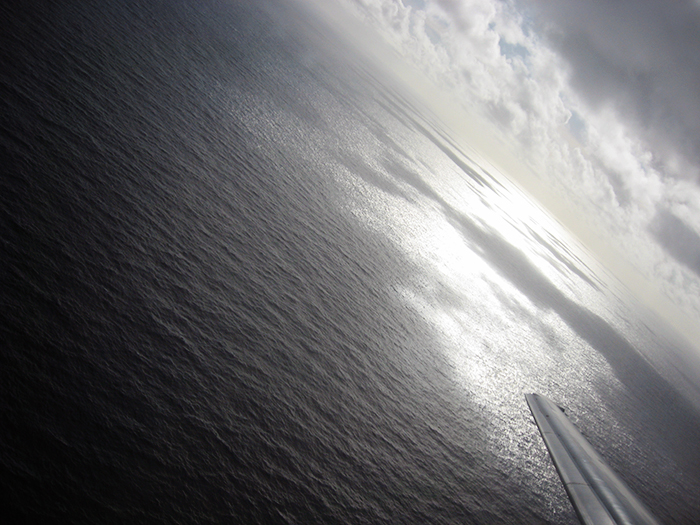 While Oahu is rife with modern amenities like huge shopping centers, restaurants, the cities of Honolulu and Waikiki, and tourist attractions galore, Kaua'i is a little more… rural.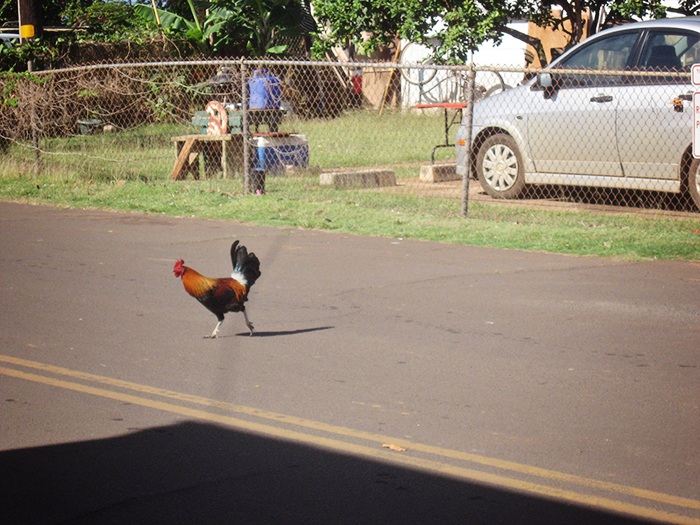 Or at least it was five years ago.
Wild chickens and roosters abound, so bring your ear plugs if you're ever lucky enough to visit!
We rented our vehicle immediately upon landing — a sea gray Sebring convertible that made us feel like the coolest kids in school.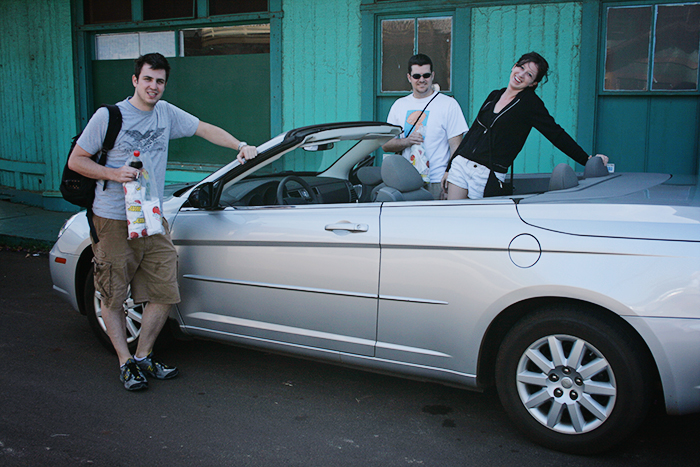 Scott, Justin and me excited for our upcoming adventure.
That is, until we realized Sebring convertibles are what all of the tourists drive, and wind and sun exposure aren't all they're cracked up to be.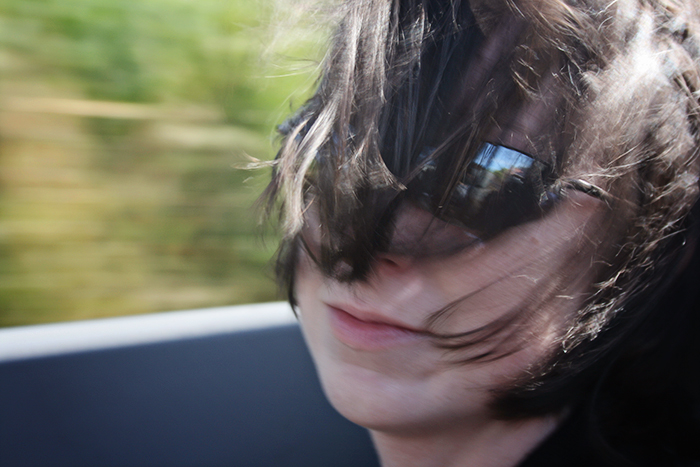 We knew we were headed for Kaua'i's infamous Waimea Canyon State Park to see the "Grand Canyon of the Pacific," but our first stop was Subway to grab some sandwiches for the road.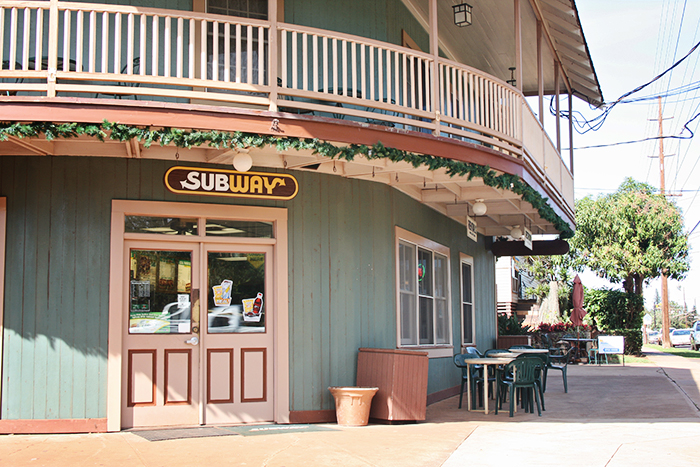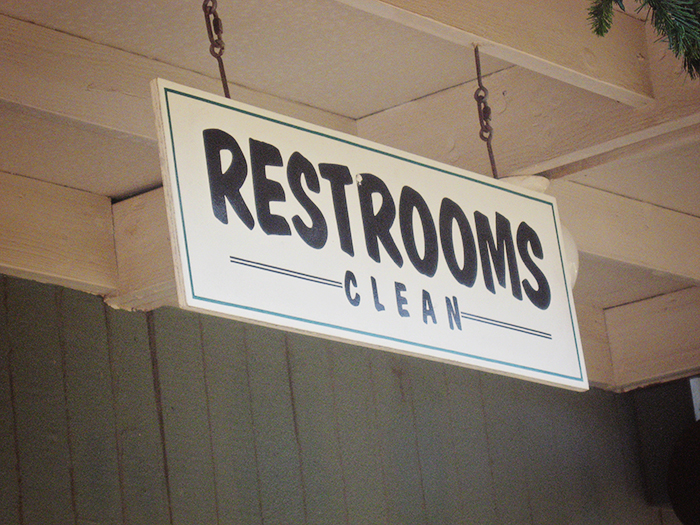 Clean restrooms are always a great sign.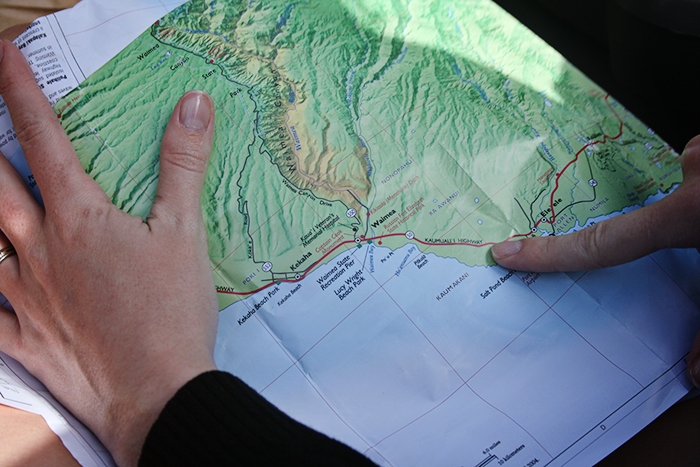 As GIS Specialist extraordinaire, I was in charge of navigating to the canyon. It's a good thing there were only like two main roads on the entire island…
Meanwhile, Leah, our group's unofficial-yet-talented photographer, documented the spectacular scenery.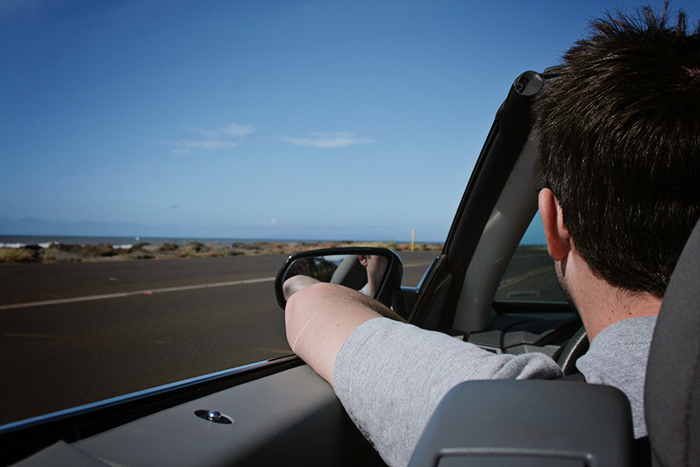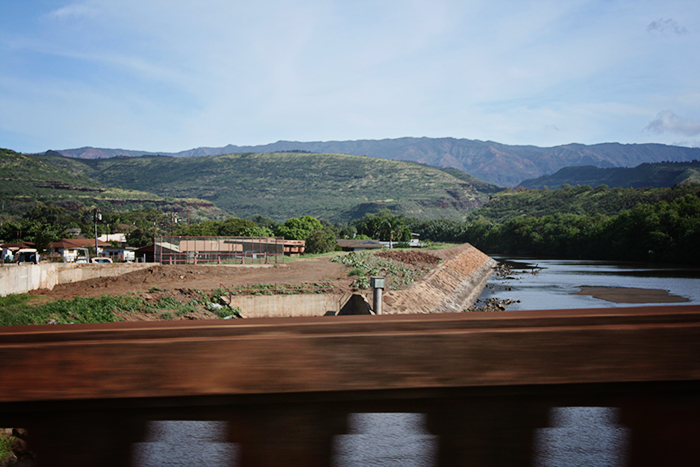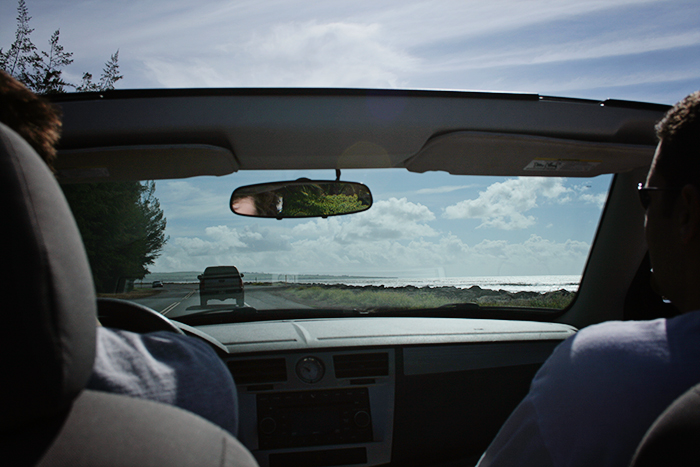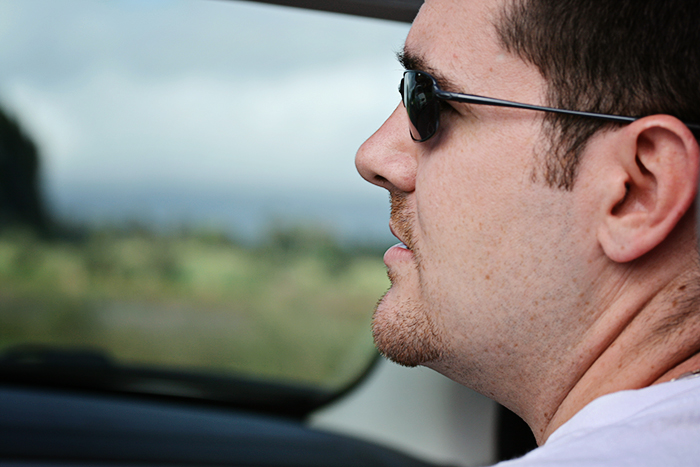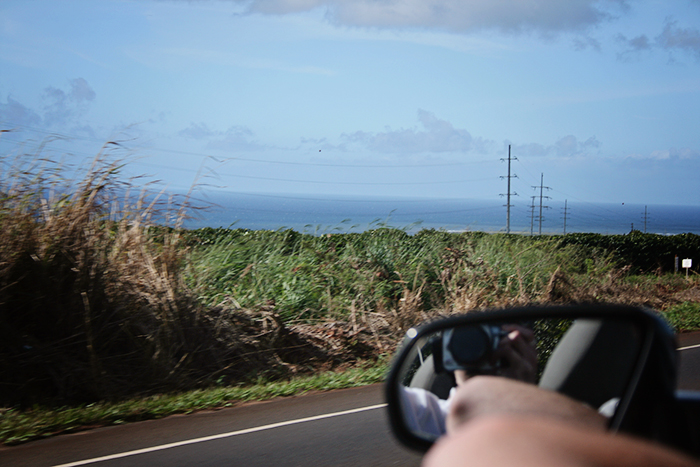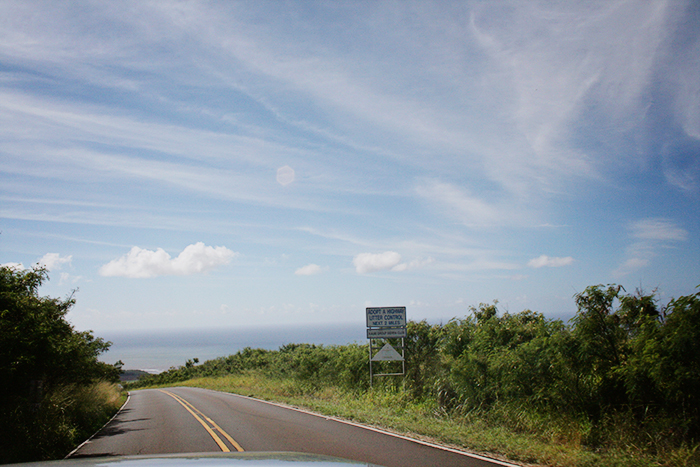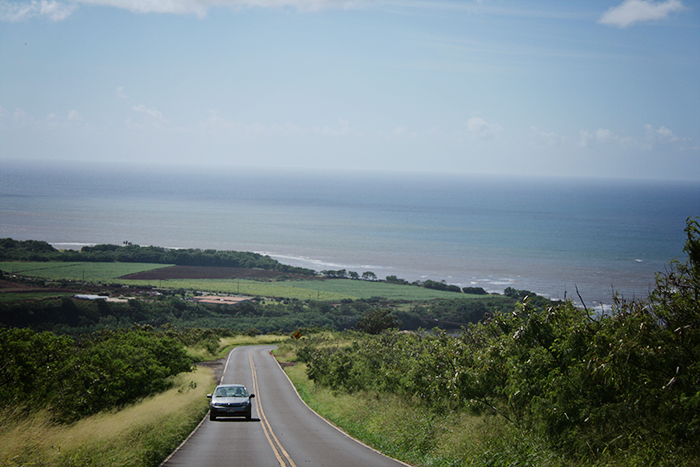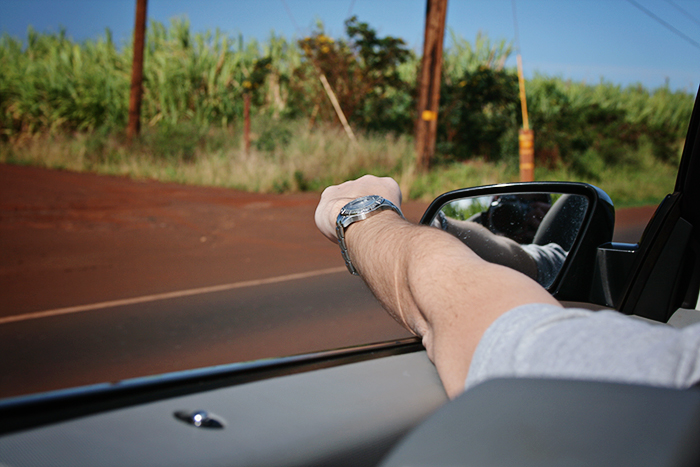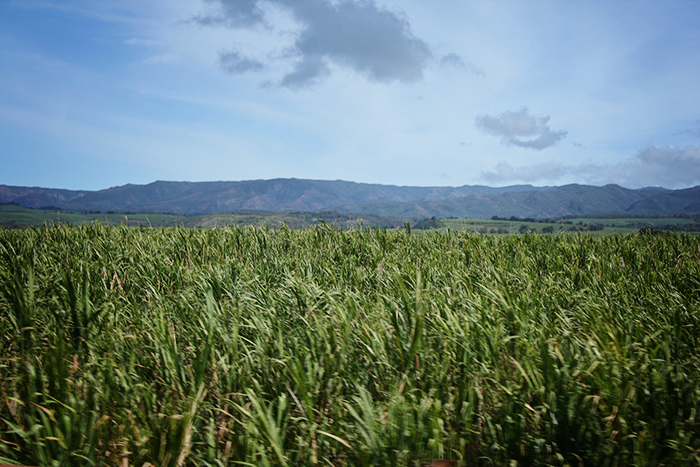 I guess traveling with the top down has some advantages.
Eventually we remembered we were white and it was sunny, so we stopped along the side of the road to apply some UV ray screenage.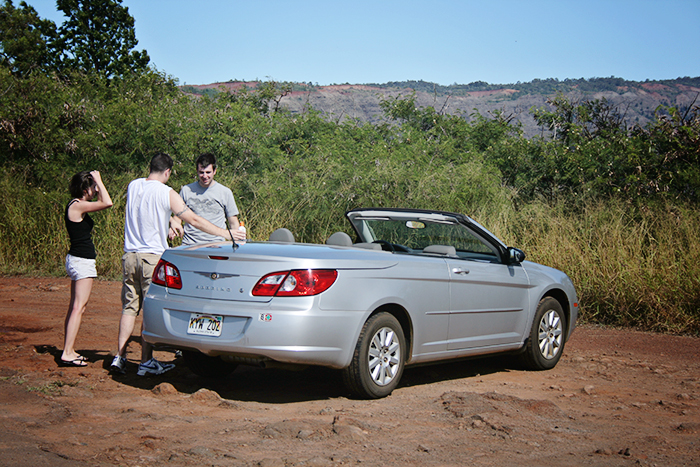 Kaua'i is actually one of the wettest places on earth, so we lucked out with sapphire blue skies and our open convertible.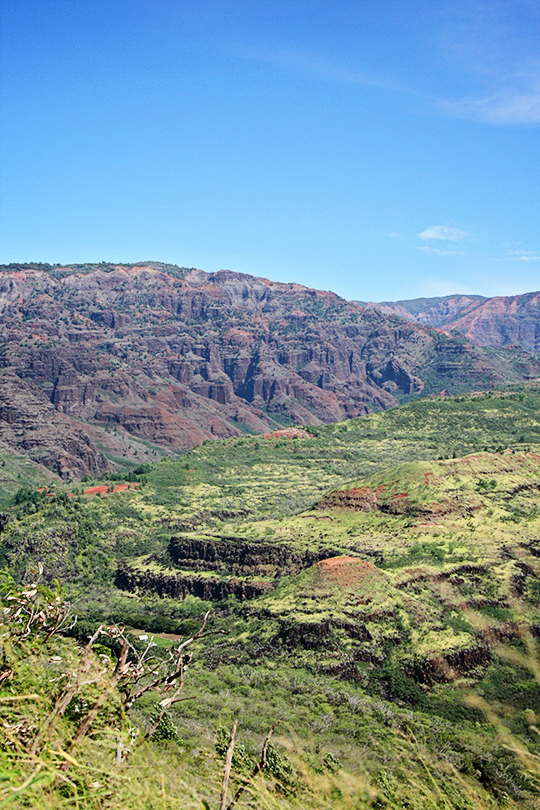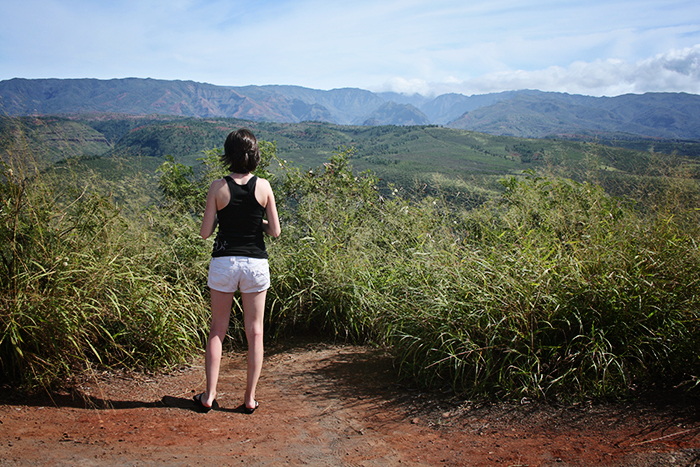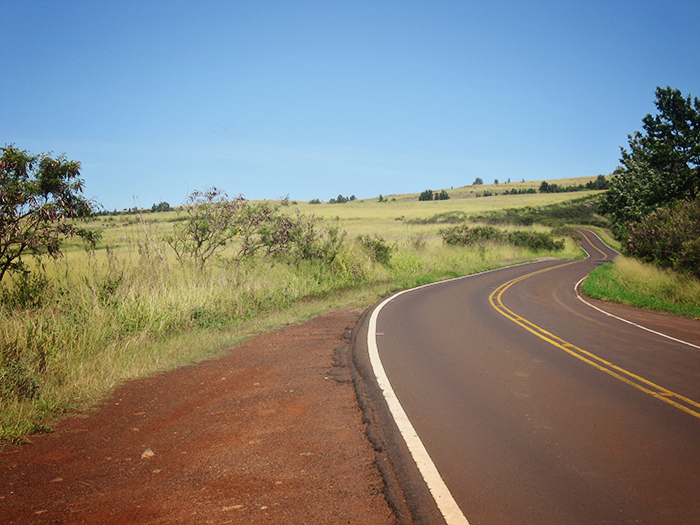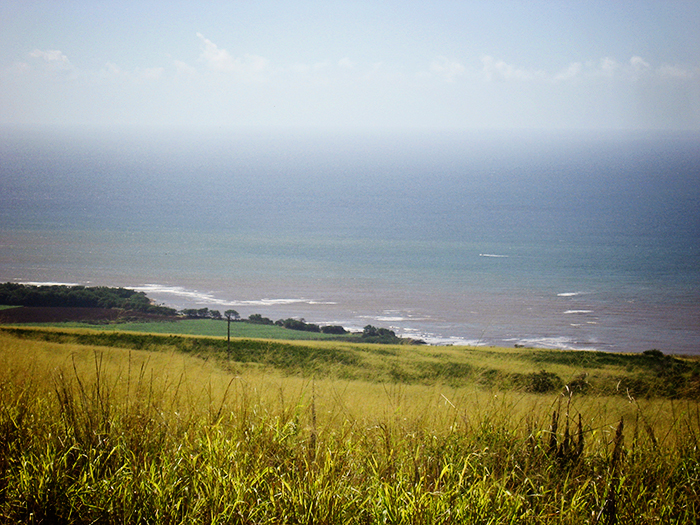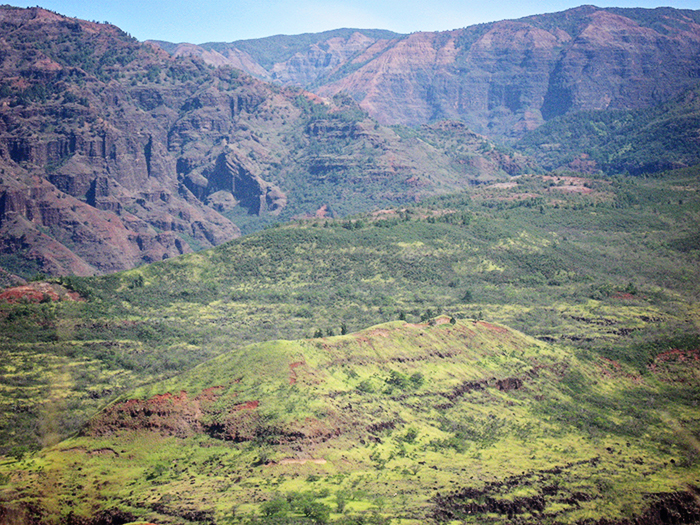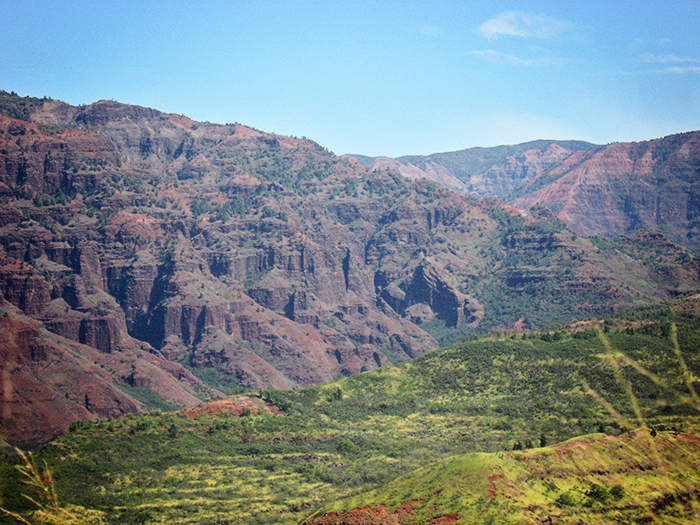 Back on the road, we headed towards the canyon. We didn't know what to expect, but the feeling — the feeling — of roadtripping in an unknown land, knowing the depths of the Pacific surrounded us on all sides, no one really caring what we were doing or where we were headed — was liberation in its purest form.
This is why we travel.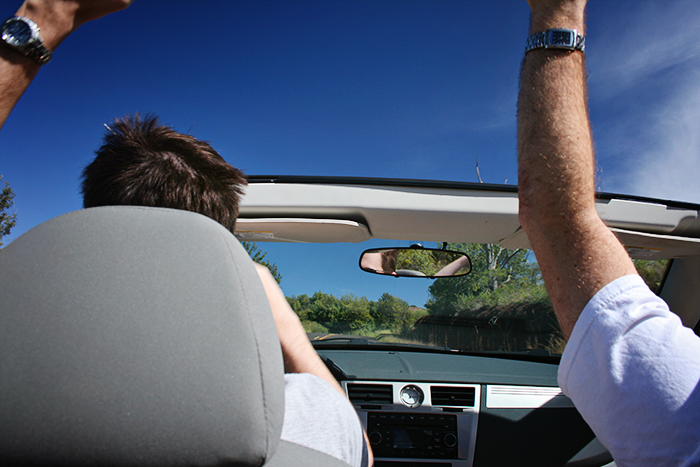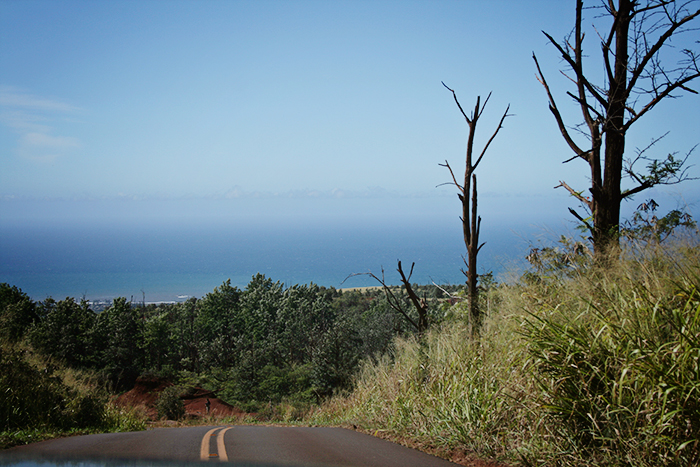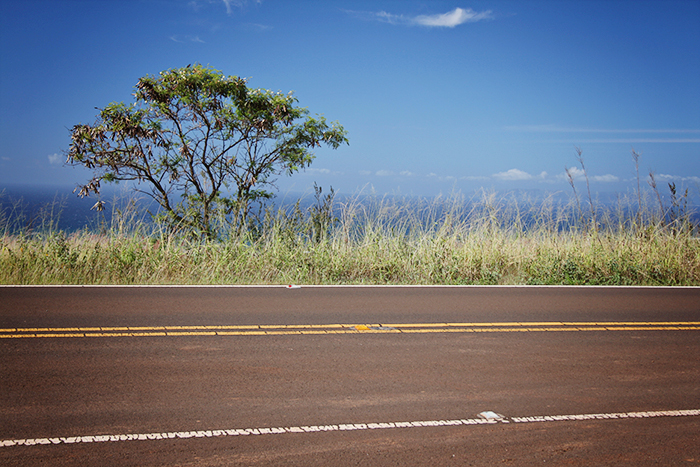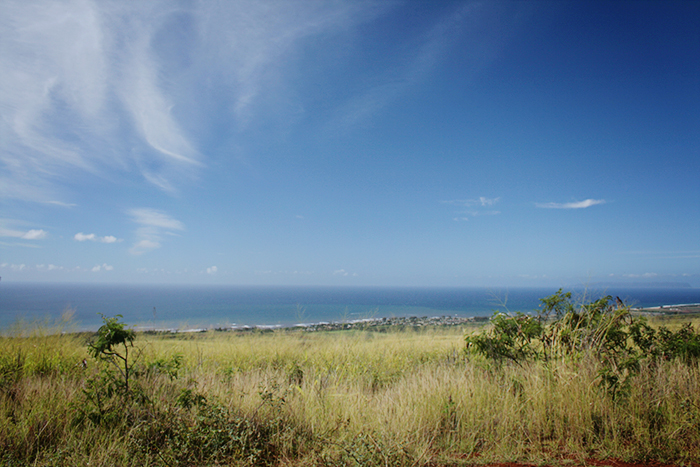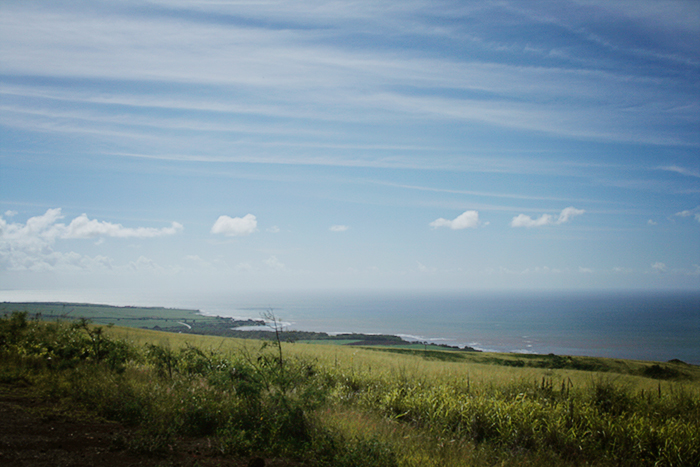 Eventually, we stopped where the guidebook I'd borrowed from my aunt told us to stop.
The thing I learned about Kaua'i is that it has a flair for the dramatic. While there were several instances we just happened upon breathtaking beauty, the big ones — the ones that make the guidebooks and the websites and the Top 10 Most Awe-Inspiring Places I've ever seen kind of lists — required some build-up.
So we parked and followed an earthen path, the red reminiscent of the towering rocks of the Garden of the Gods and just as stunning against the azure sky.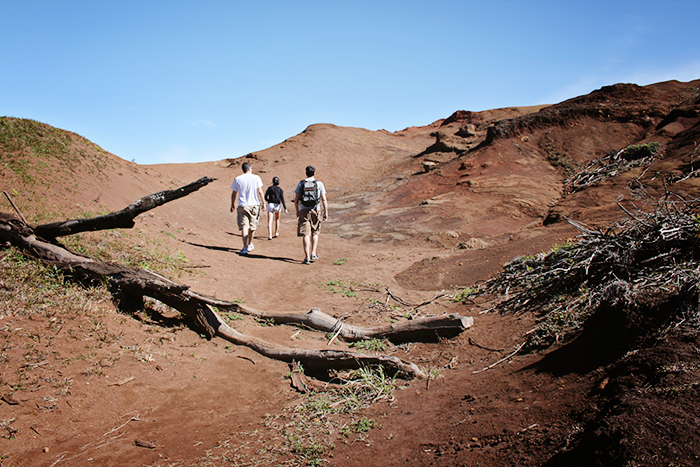 We knew something was coming. Something big.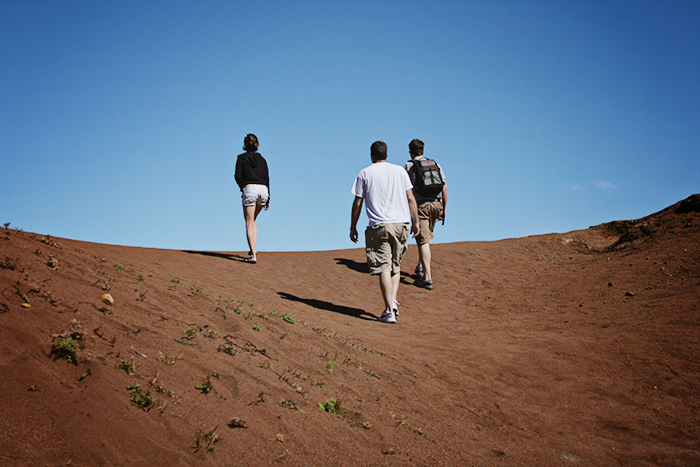 Um, Leah? You should probably come see this.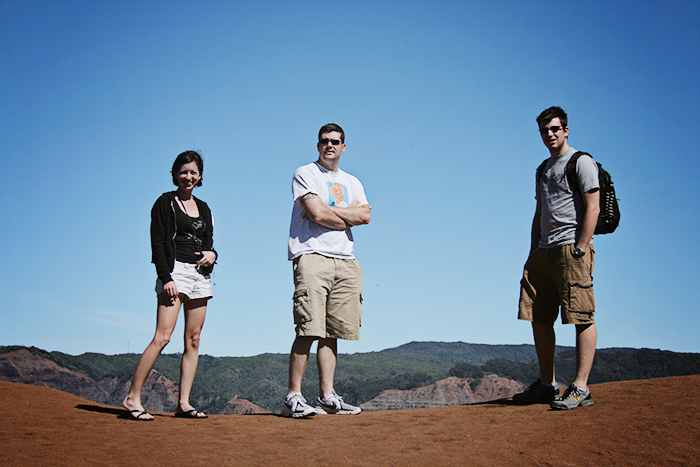 The sun-warmed and arid terracotta rock seasoned with the oregano green foliage was so unexpected after the cool, breezy grasses and lush island coastline and there, spread before us, was the Grand Canyon of the Pacific.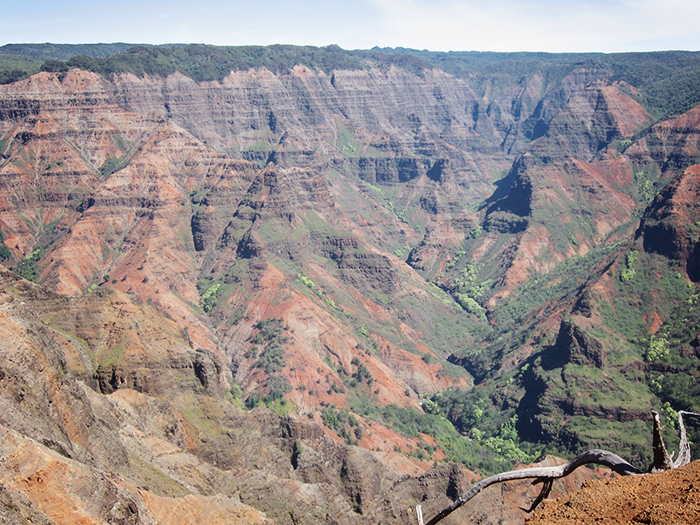 Like the Mainland's Grand Canyon, the stunning landscape was impressively carved by a river, scarring the island's surface to expose its striatic geology. Helicopters were swallowed whole, and massive waterfalls twinkled like tinsel across the vast expanse.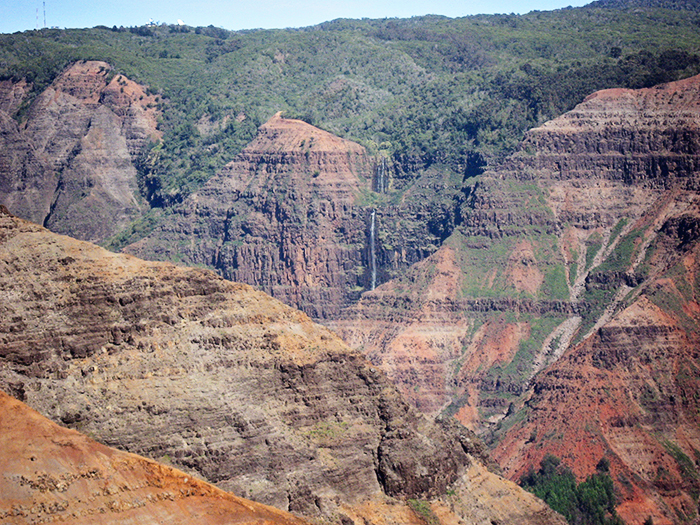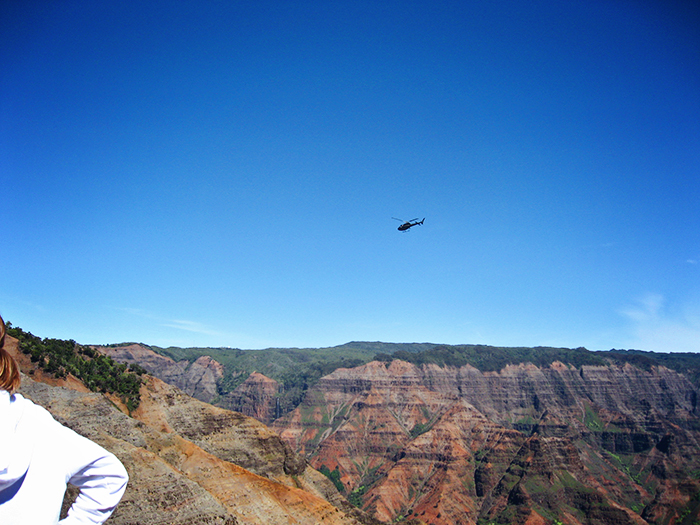 We took a moment to contemplate our humanity and then, of course, we posed for goofy pictures.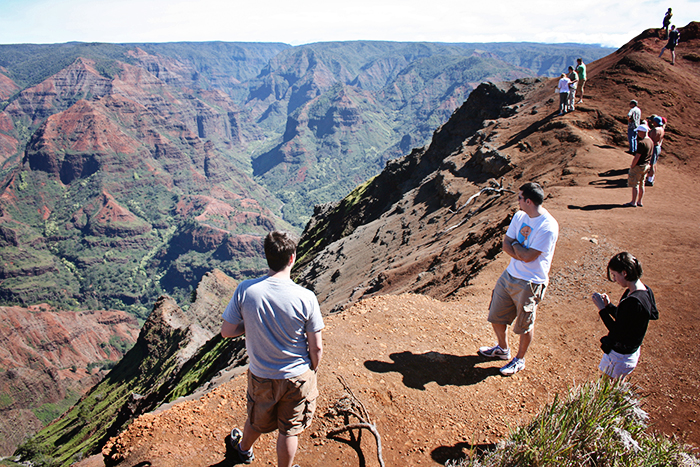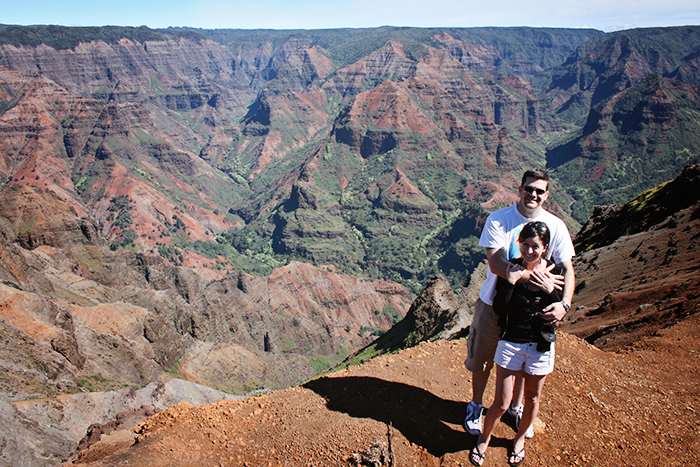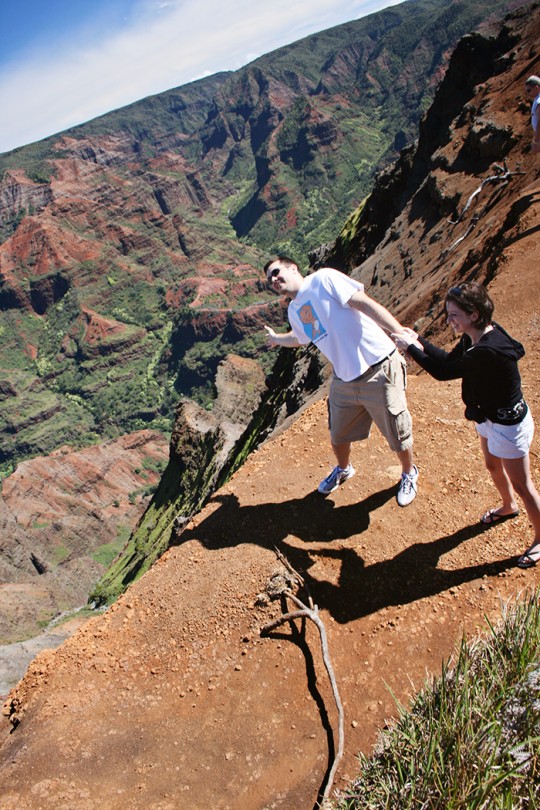 I think I was actually really nervous there.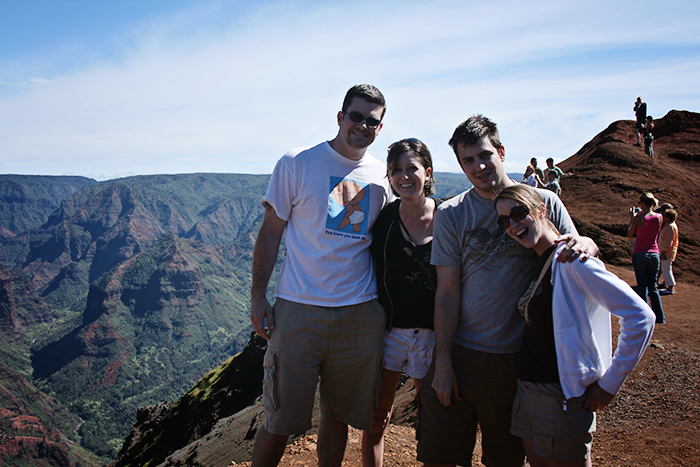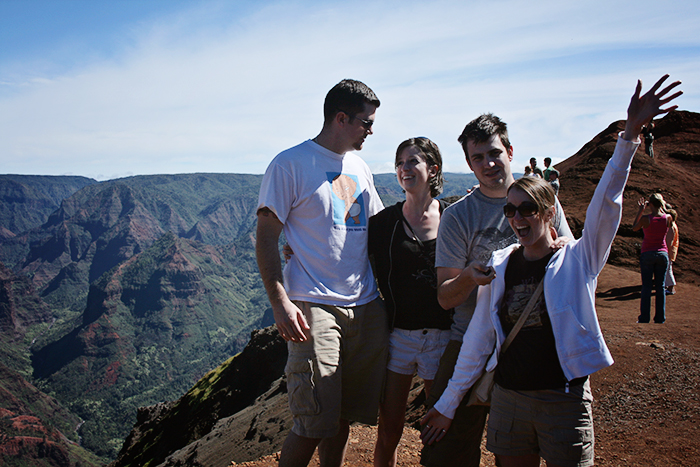 "Well, time to call it a day and find our hotel," agreed my three companions. The drive hadn't been too long, but the tropical sun, wind, and open-air drive in our rental convertible had collected a toll.
Plus, we hadn't yet eaten our sandwiches.
"Wait!" I protested. An avid guidebook reader, I knew we had to keep going.
I insisted.
Grumpy arguments ensued, but drive, we did.
And I will tell you — the end was so — SO — worth the wait.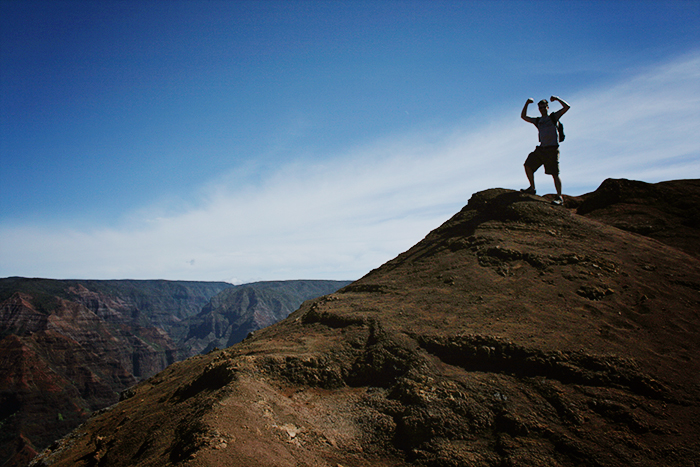 But you're just going to have to wait, too.
***Many of the above photos were taken by my talented cousin Leah of Leah B Photography (and edited by me for this post.). Check her out!***