Here's How To Stay Warm In Minnesota.
Okay.
I know I've been a little MIA this week, but here's the deal.
How can I blog when I'm busy playing with LEGOS?
Okay.
I wasn't playing with LEGOS the whole time, but Monday and Tuesday I was getting ready to play with LEGOS, and then yesterday was actual LEGO time. Justin and I arrived in Minnesota early Wednesday afternoon, fully expecting to hop into my dad's Avalanche and head straight back to his house for some R&R before my sister was scheduled to arrive today. But when my dad picked us up, he informed me that Kelly had changed her flight and was scheduled to arrive in a couple of hours, so we figured the best way to pass the time was to head down the road — literally like five minutes down the road from the Minneapolis airport — and check out the Mall of America.
The mall was built sometime in the 90's when I still lived in Minnesota.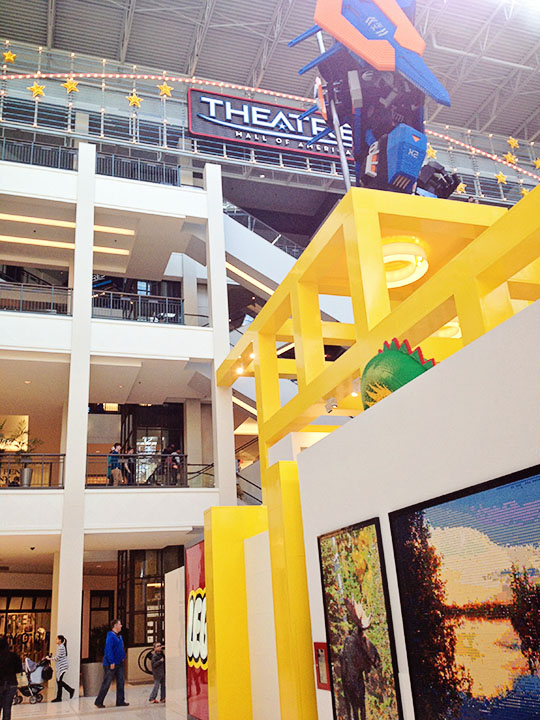 Four stories of abundance.
It's so ginormous that it has an entire amusement park in the center once known as "Camp Snoopy." I remember my mom taking me there when it first opened. We parked on the third level of the parking garage, stepped into the mall, and found ourselves face-to-face with the head of a three-story-tall giant Snoopy.
Awesome.
Apparently Snoopy is no longer cool to the kiddos because it's been changed to Nickelodeon World or some such nonsense, and now there are giant Sponge Bob's everywhere and you know how I feel about him.
Not pleased.
Though the park is still pretty cool to look at: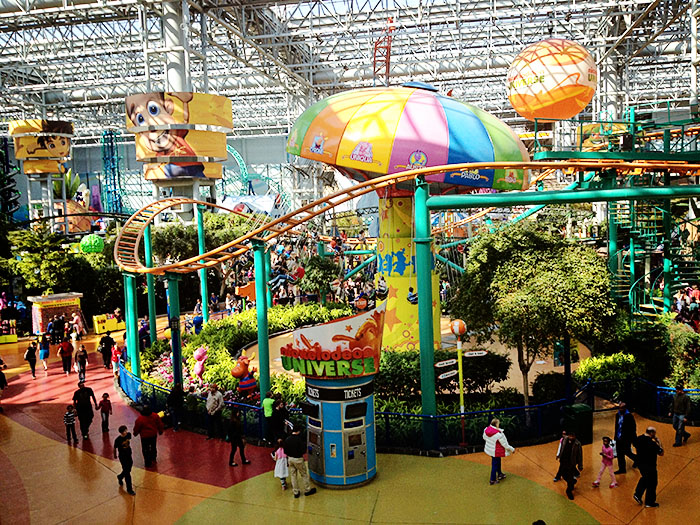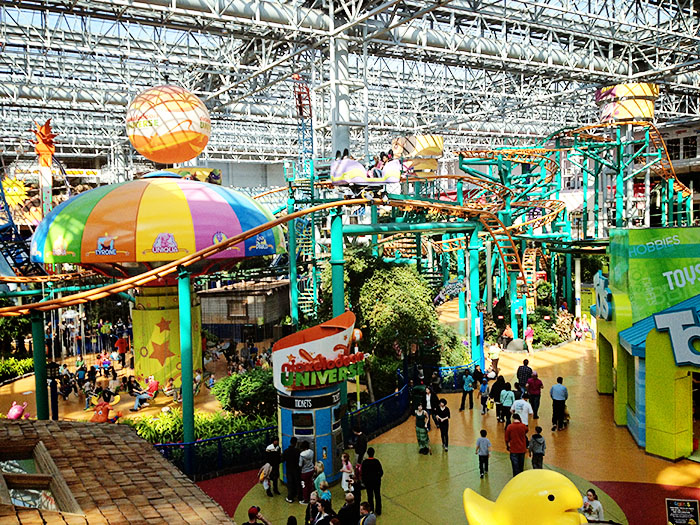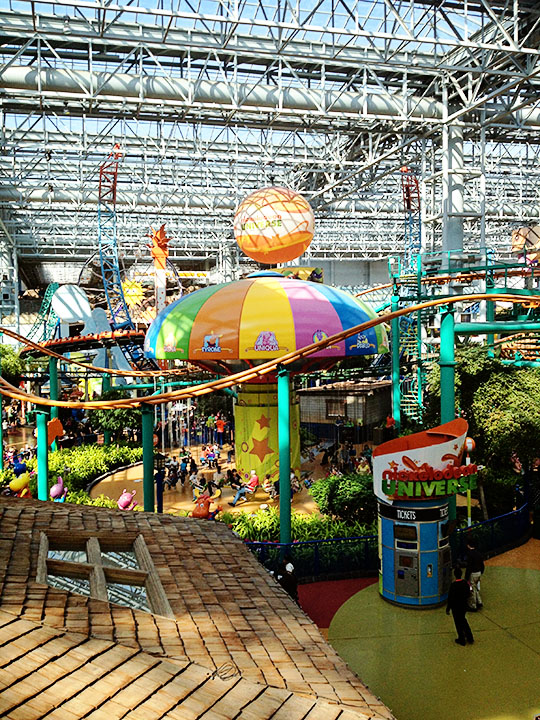 I also learned that my favorite food court establishment, Minnesota Picnic, which used to serve up incredible deep-fried cheese curds and walleye-on-a-stick — was no longer there, and that made me incredibly sad.
But in any case, the mall still exists as homage to our country's horrific habit of buying things we can't afford, but I'm okay with that because at least they still had LEGO Land, which almost makes up for the lack of stick fish and greasy fried cheese.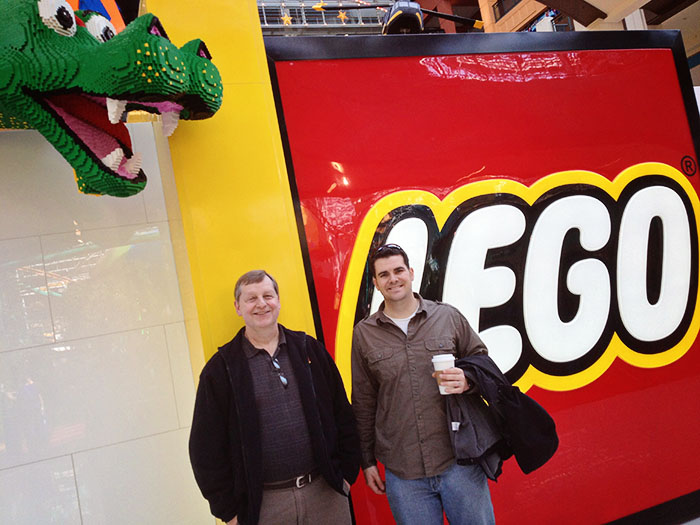 Almost.
I'm sure they have LEGO Land's all over the country — and maybe all over the world — but I'm pretty sure this is the specialist of all of the  LEGO Lands in existence because when they first built the mall, this was my first experience with multi-story LEGO sculptures and LEGO mosaics and impressive walls full of LEGO bins.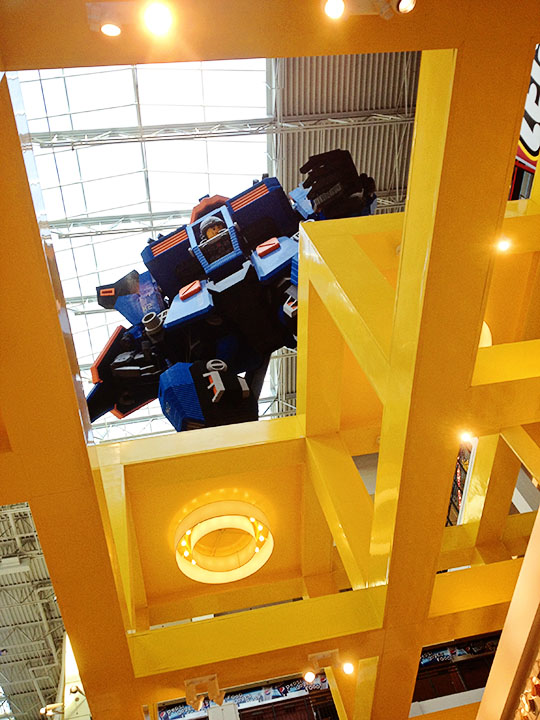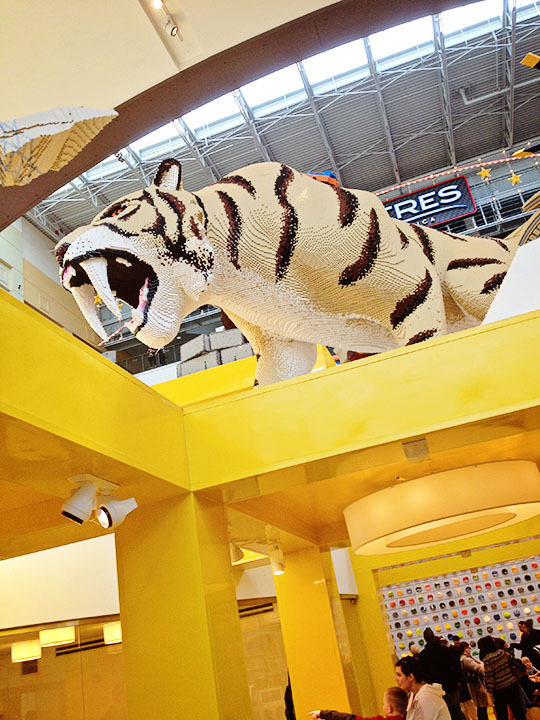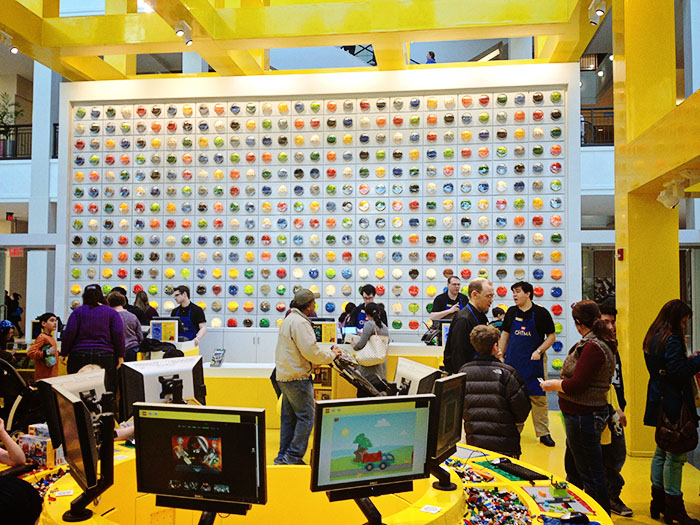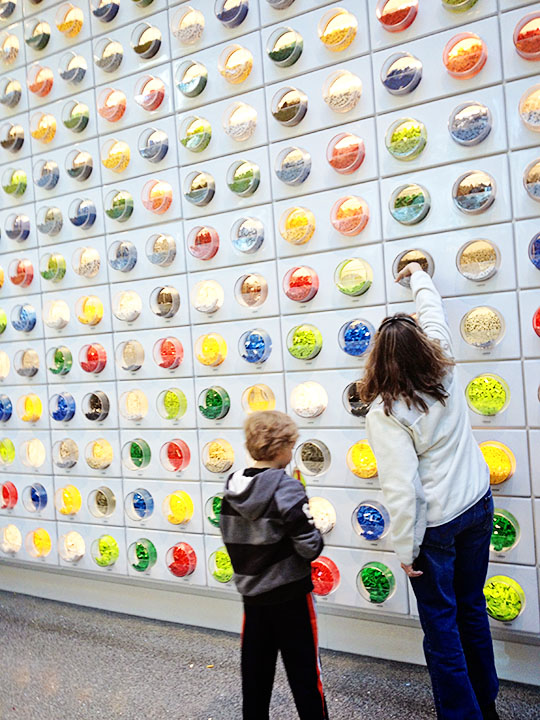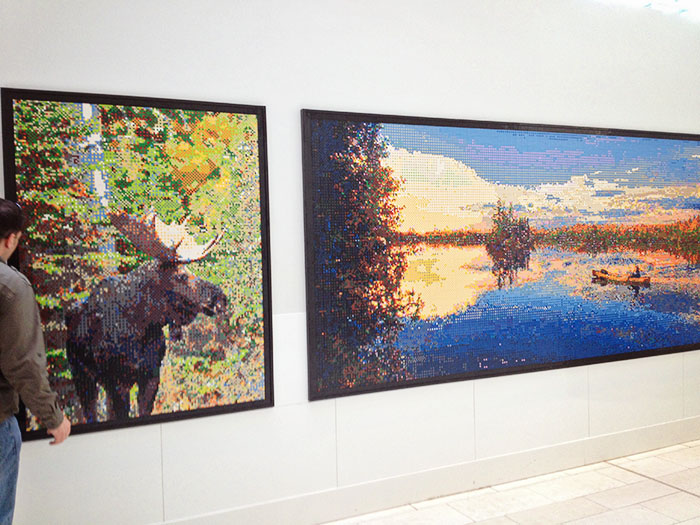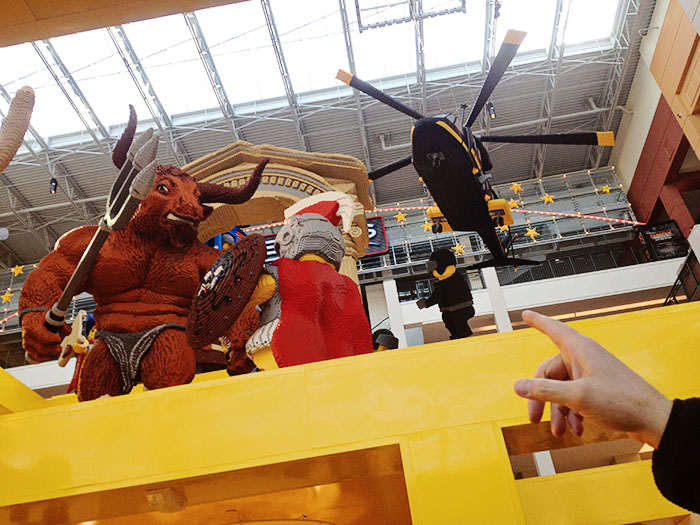 And listen.
Did you know there are people in this world whose job it is to dream up and hand-build these impressive LEGO displays?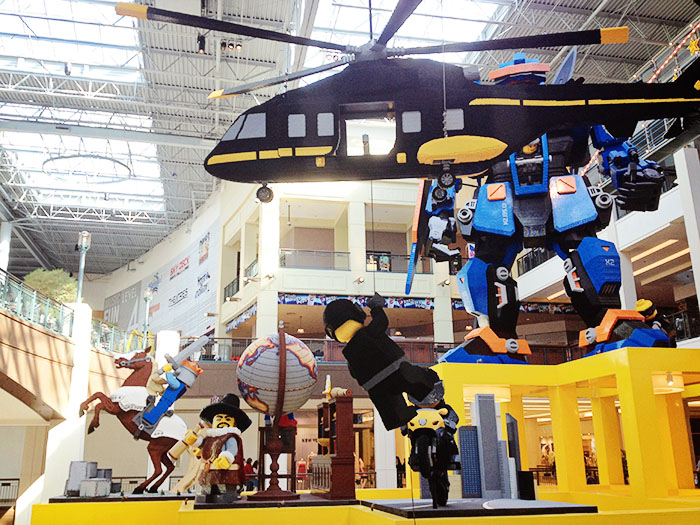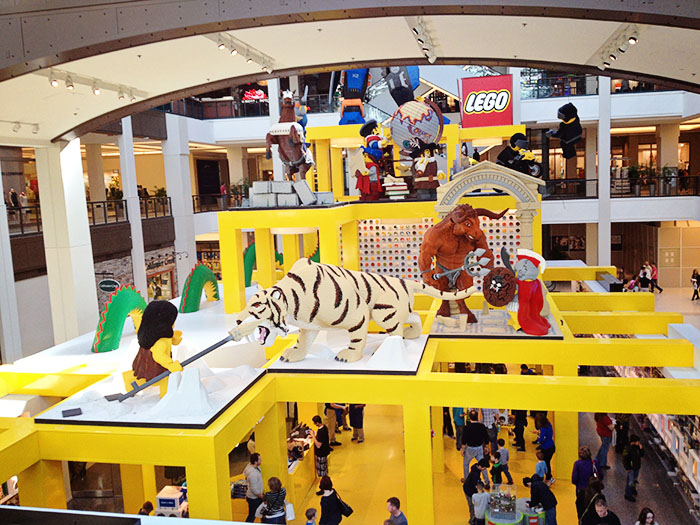 If I had known this during my formative years, I'm pretty sure my career path would've looked completely different.
Why don't they tell us this in school?
I was the kid who played with LEGOS — not baby dolls. I had buckets of the tiny colored plastic blocks and would spent hours constructing elaborate houses.
If my room had looked like this, I would've been quite content to stay there forever.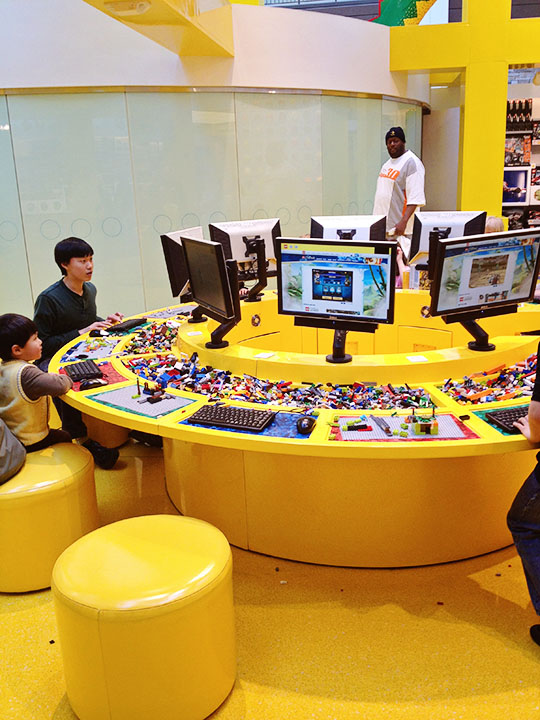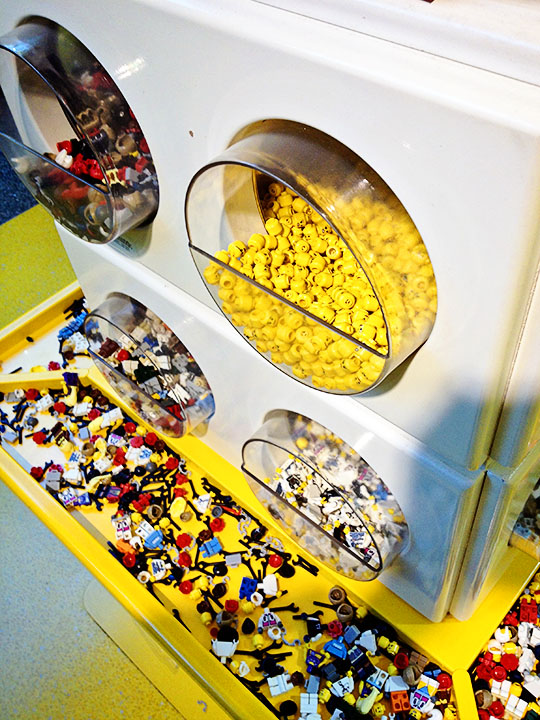 When we finally picked up my sister, we actually decided to head back to the mall, because hey. Minnesota has no clothes tax.
Plus, I had to see her face when she feasted eyes on this for the first time since she was a little girl: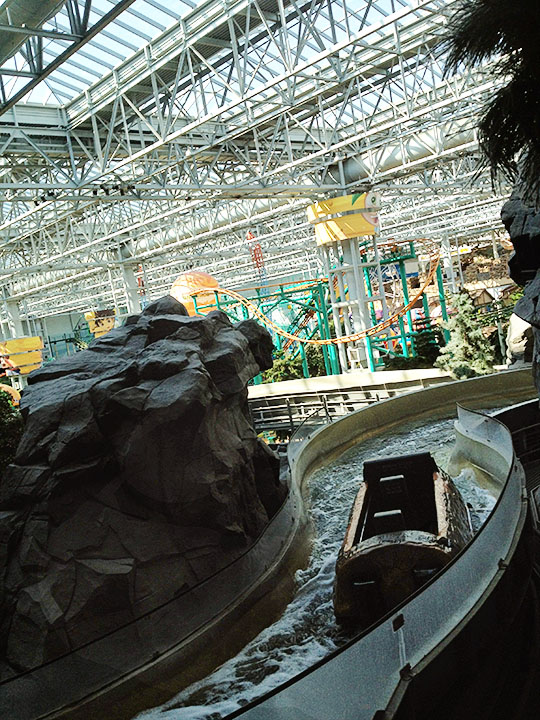 When we finally headed back to my dad's house, we were treated with a view of the city's skyline, and all at once I was hit with an unexpected bout of nostalgia.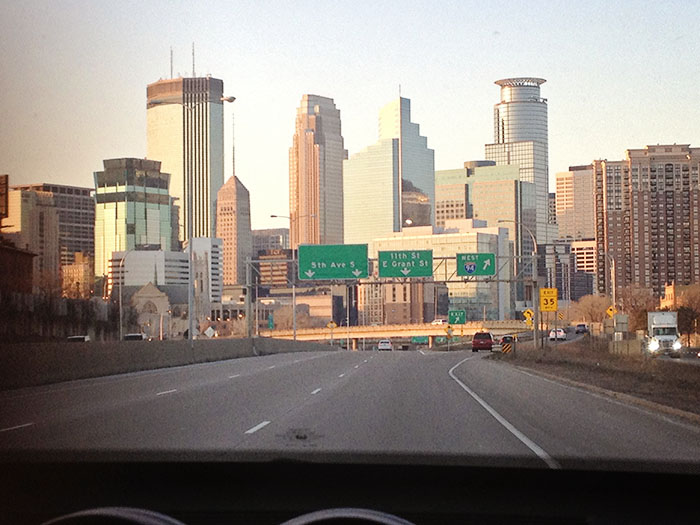 They say you can't go home again, but I don't know… It kind of felt like it, you know?
Especially when we stopped by the house where our family used to live, and I realized that a little part of me has been missing Minnesota with its indoor parks and its LEGO sculptures and its tax-free clothes.
Except the snow.
I haven't really missed the snow.