The Bigger Question Is, If You See A Giant Eyeball On The Side Of The Highway And You DON'T Stop, What Does That Say About You?
I don't know if you know this about me, but I tend to be a sucker for roadside attractions.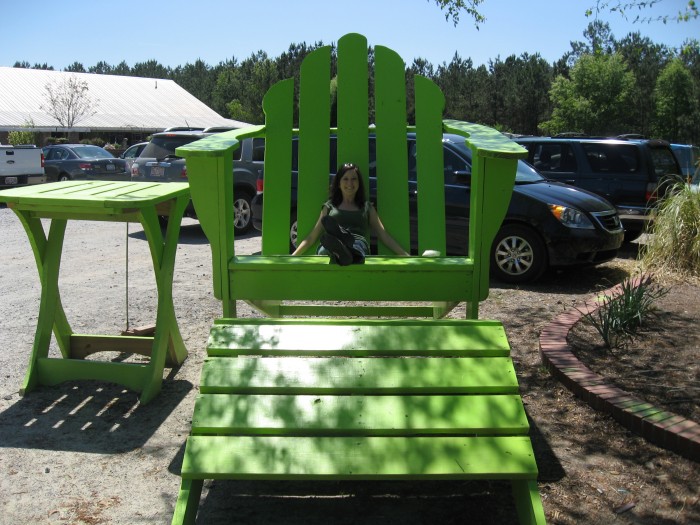 Especially the free ones.
See, the problem with the ones that cost you money is that such attractions have a tendency to be hugely disappointing. You know this before going in, and yet you do it anyway. And then you leave wearing a sombrero and feeling like you need a shower.
But the free ones?
Since you're not paying for anything anyway, it's impossible to leave feeling snookered. Sure, you might have wasted some time you could've been driving, but you wouldn't know that, would you, if you hadn't stopped, and then you'd always wonder whether climbing the 164 spiral steps to the top of the Astoria Column in Astoria, Oregon would've been worth your time.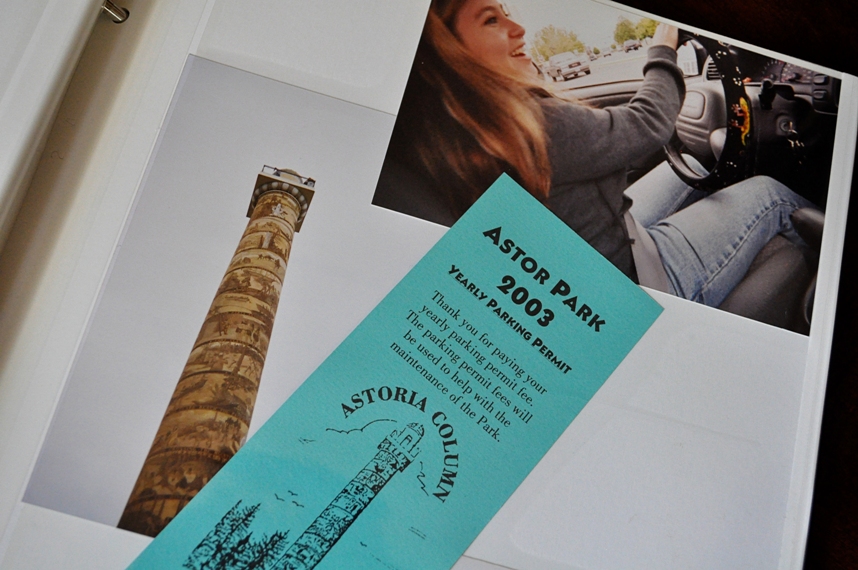 (Hint: It wouldn't. Unless you like waking up the next morning feeling like someone bashed a meat tenderizer on your calves while you slept. Also, it wasn't free. It cost $1 USD.)
But a free tour of the Tillamook Cheese Factory? Totally worth it.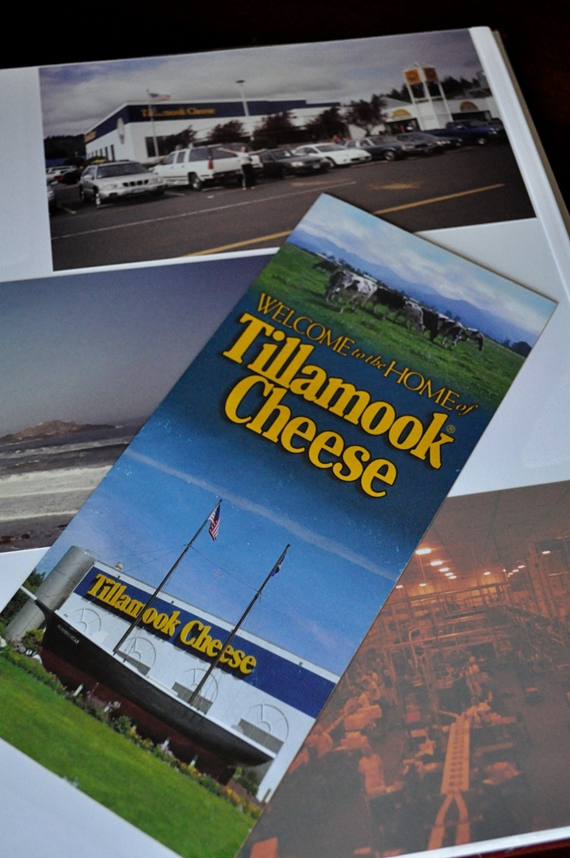 The way I see it, there are two types of people in this world: Those who will always be first in line to stick their smiling faces inside ukulele playing pineapple cut-outs, and those who do it because the other type physically drags them behind the board, shoves their face in the hole, and won't let them leave until they act like they're happy.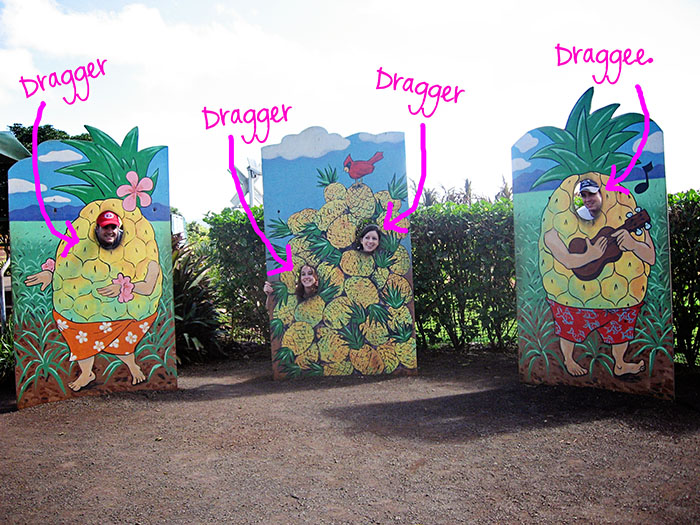 And I'm pretty sure our species needs both types of people in order to survive. The draggees ensure that whole "survival" bit, while the draggers make sure it's worth our while.
It turns out the draw towards such attractions is in my blood.
Okay not my blood through genetics, but in my blood through marriage, and that's probably close enough.
See, on the side of the road just outside the little town of Sparta, Wisconsin, where my grandmother and an impressive ratio of relatives from my dad's side of the family still live, there sits a giant eyeball.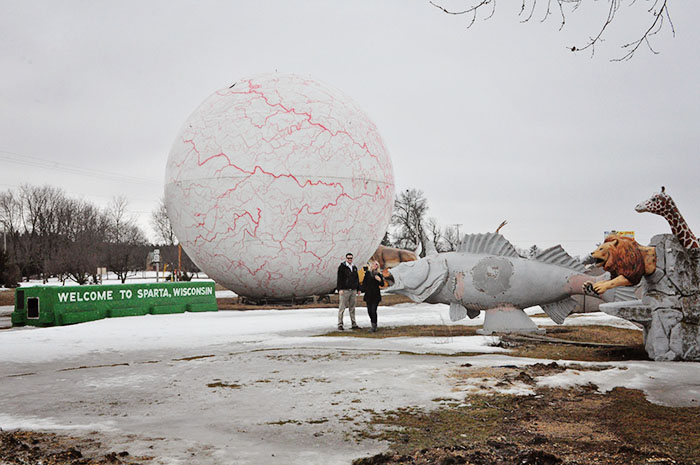 And when I say "giant," I mean it's 30-feet tall.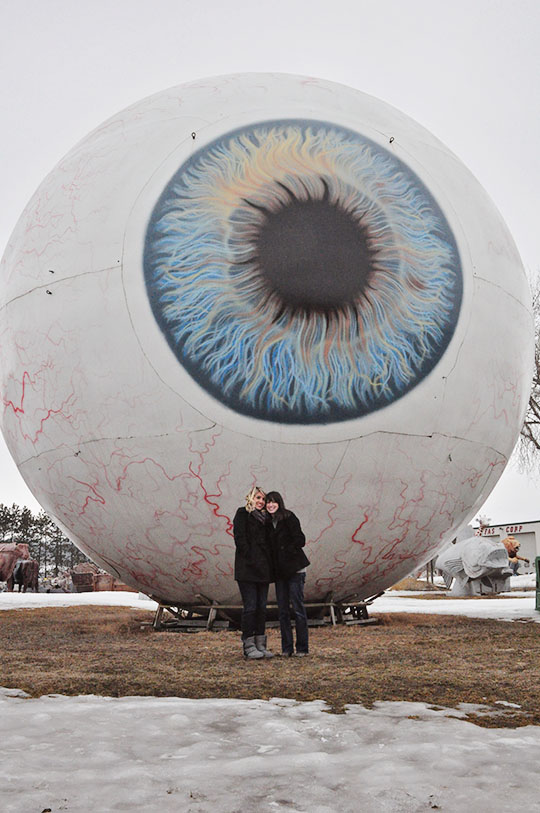 The eyeball was actually born in Sparta, but it left when it was young to sit in a park in downtown Chicago where the would-be navel-gazer eventually realized it didn't even have a navel, and so returned home to sit in the statue mold yard outside Fiberglass Animals, Shapes & Trademarks Corp., otherwise known as F.A.S.T. The company, which is run by my step-cousin Darren Schauf (and I believe was founded by his father Jim), is responsible for creating all kinds of the colorful fiberglass constructs found throughout the world. And, rather than disposing of the large, costly molds when a project is complete, they store them in this semi-eerie graveyard of sorts where they can be resurrected should the need arise to use them again.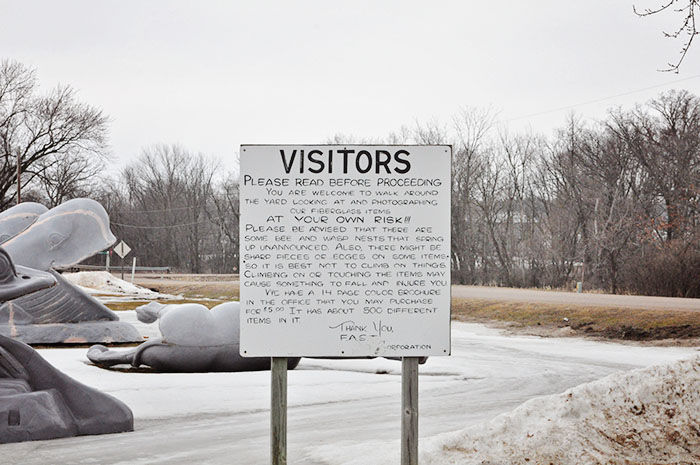 Like so many strange and wondrous things on this planet, it's hard to not stop and take a look around.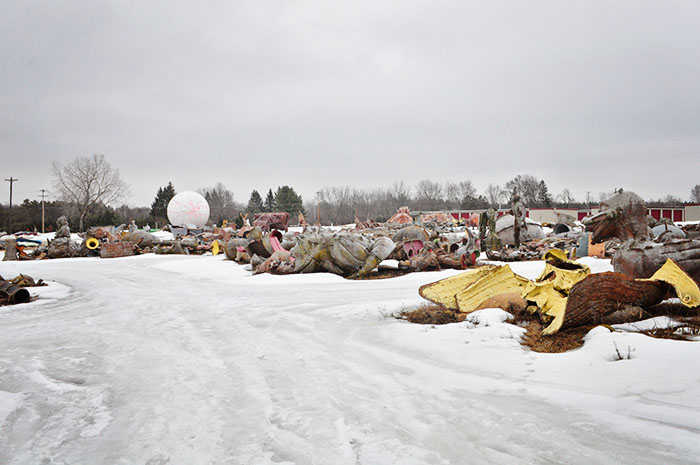 Which is exactly what Justin, my sister Kelly, and I did Easter Sunday on our way to meet the rest of the family for brunch.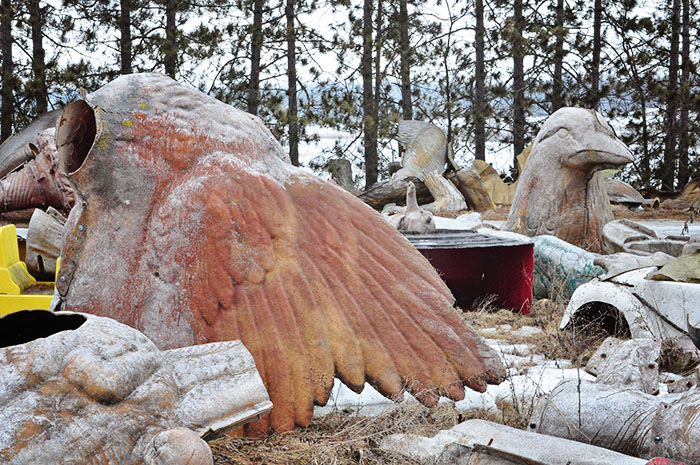 Nothing says "Happy Easter" like wondering through a statue mold graveyard.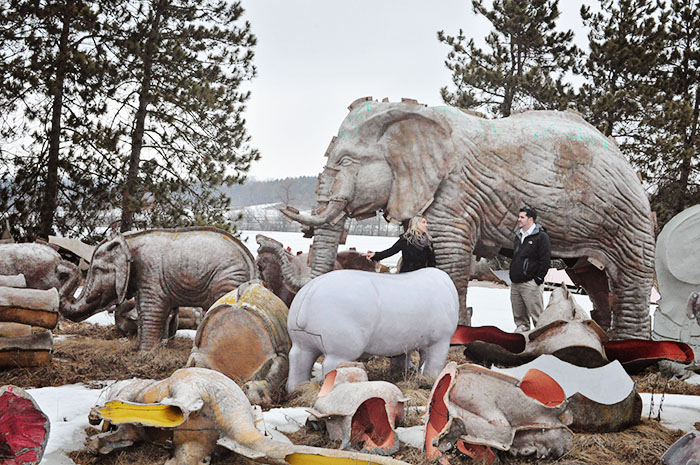 The size of some of these things was unreal.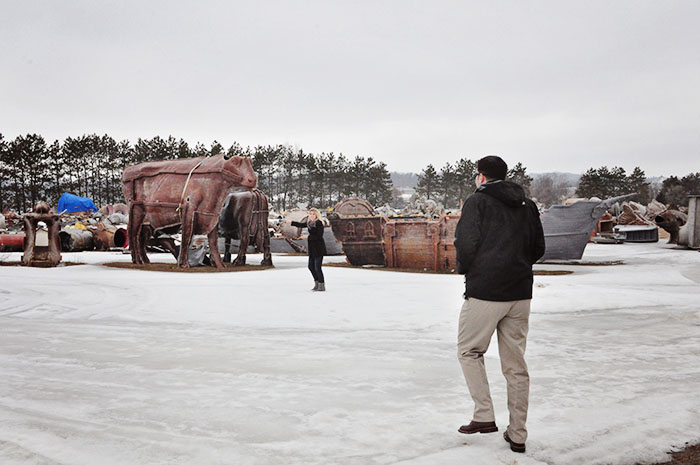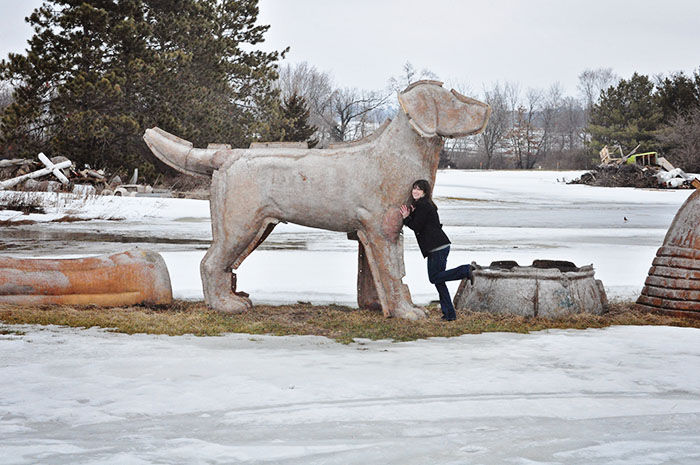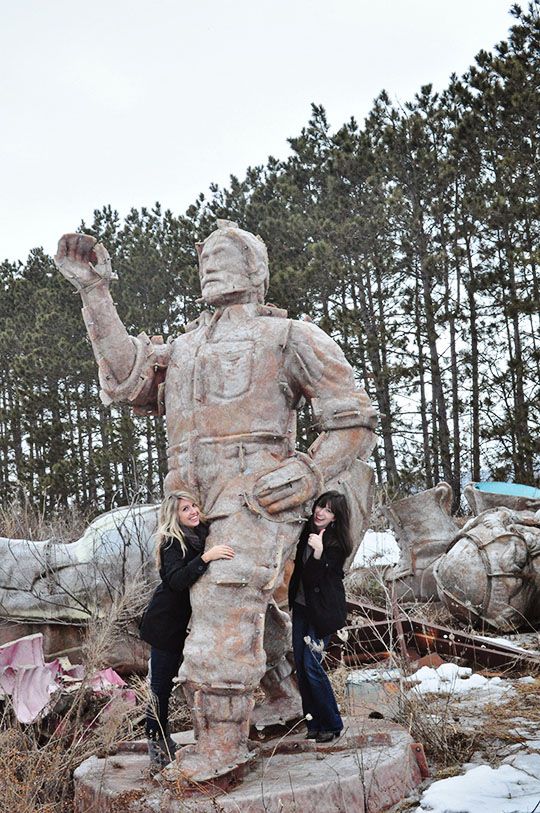 And I have to admit, it was kind of cool seeing the shells from where so many of those colorful, iconic statues are birthed.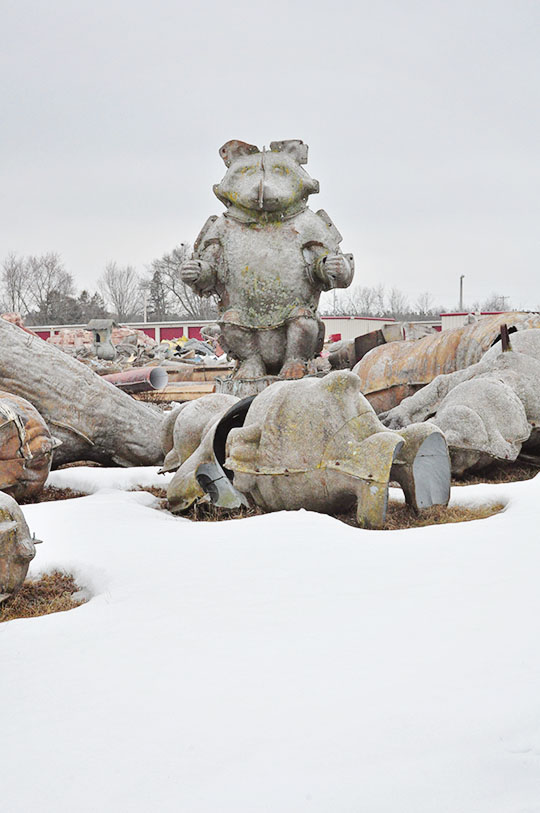 If the human species goes extinct, this is the stuff that will remain behind for the aliens to study.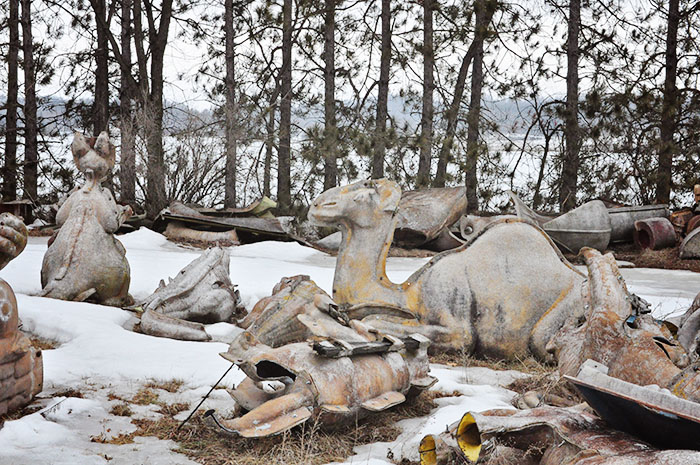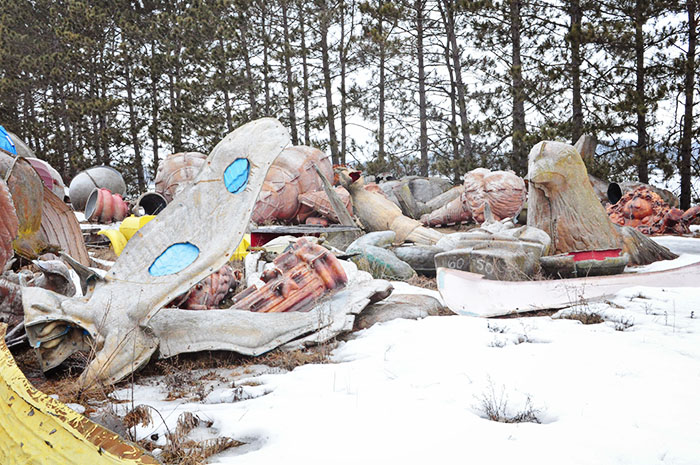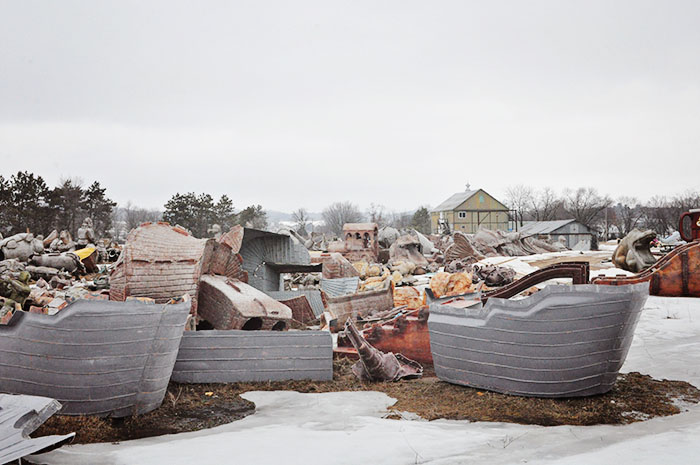 I'd imagine on a less dreary day, this place would seem a lot more magical and a lot less creepy.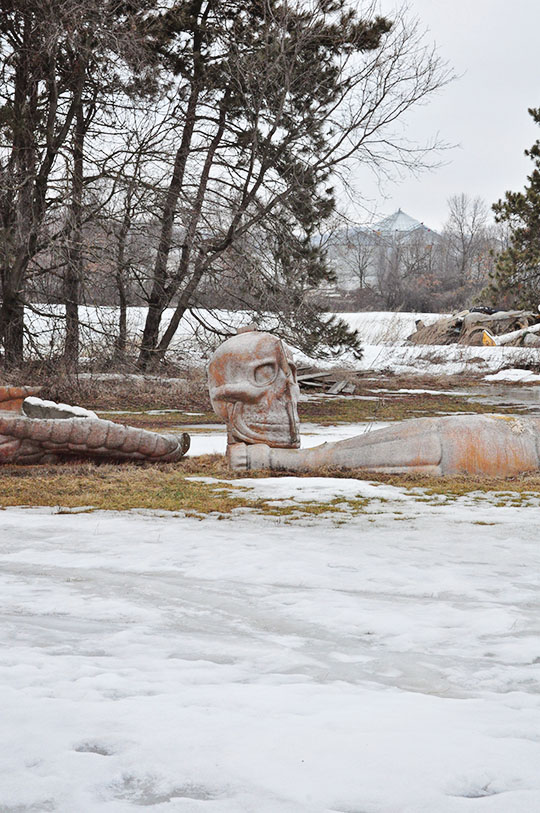 But the weather and my water-soaked boots didn't stop us from having a little fun.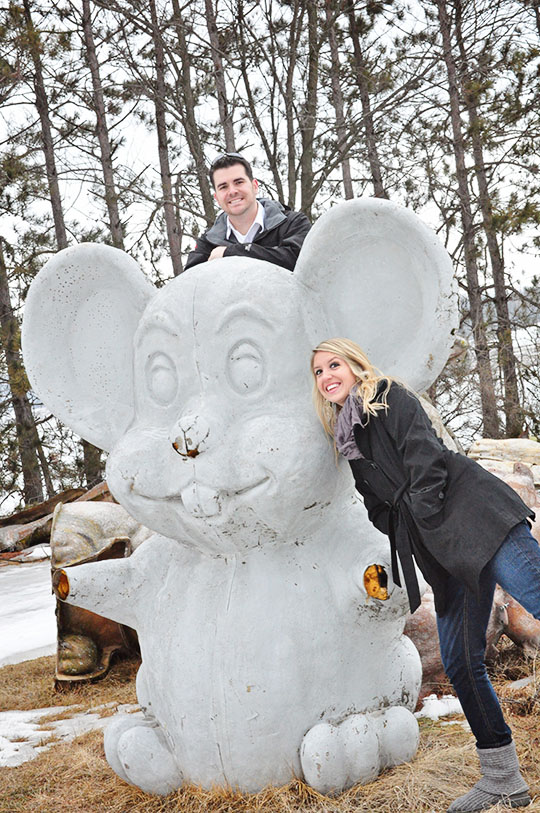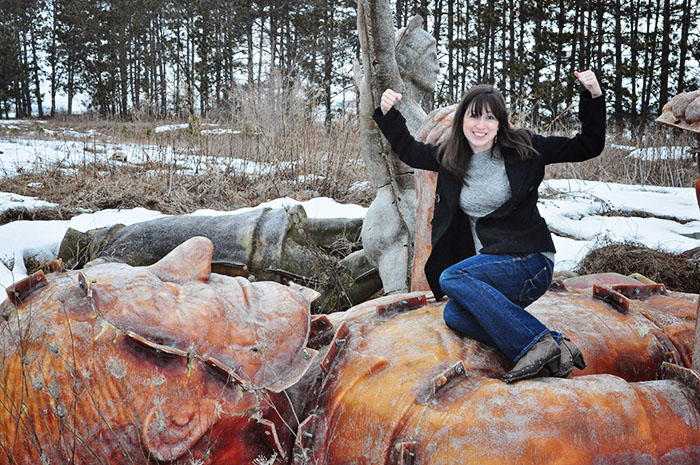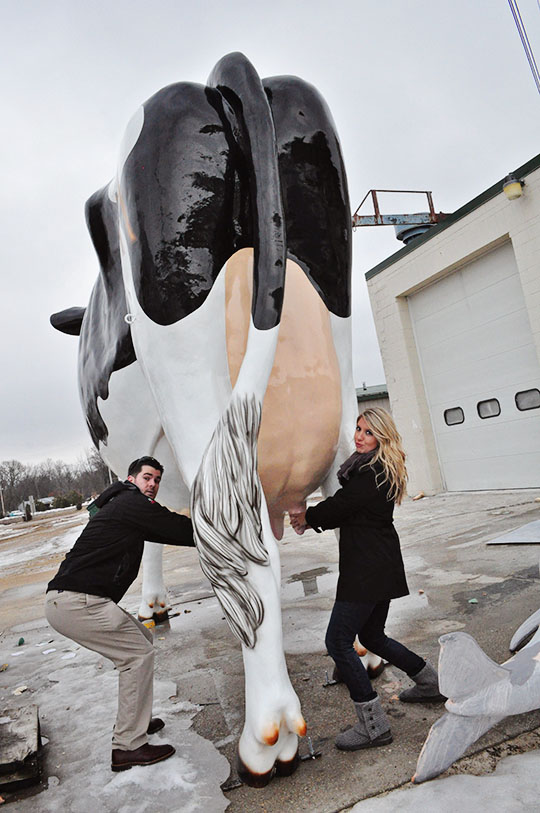 Seriously? I dare you to find a blog depicting two hotter people pretending to milk a giant fiberglass cow.
So I'm curious — When you see a sign for the World's Biggest Pecan at the Nut Hut in Brunswick, Missouri, are you the person who excitedly yells, "STOP! Pull this car over – we gotta see this!" or are you the one who clenches your jaw, ignores the embarrassingly undue level of enthusiasm, and just keeps on driving?
Like I said, the world needs both.
(P.S. Check out the RoadsideAmerica website if you're a gaudy attraction-seeker in the U.S. or Canada — You could plan an entire road trip around these things!)