Once A Doodle, Always A Doodle.
When I was twenty-years-old, I met a boy.
Less than a year later, when I was twenty-one, I was moving across state lines to live with him in Georgia, where he was stationed with the Air Force.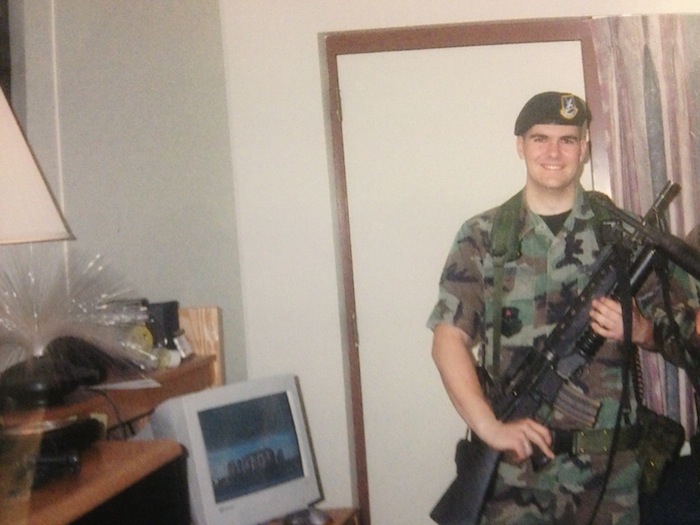 (The first time I saw him in his battle dress uniform, I knew I'd made the right decision.)
I knew virtually nothing about Georgia before I moved there, gathering what little intel I could from Ray Charles lyrics and faint memories of what I learned about the Civil War from high school history classes.
Also, I knew they had a lot of peaches.
The thing, though, is that my lack of knowledge made Georgia exciting. I landed a job waitressing at Texas Roadhouse where I learned to say things like, "I'm fixin' to go home" instead of, "I'm going home," where the birthday song was, "Fried chicken, country hog, it's your birthday — YEEHAW!" and where, the first time a customer ordered sweet tea (which was about 5.7 seconds into my first shift), I said, "You mean an iced tea?" To which the customer promptly replied, "You ain't from around here, are you?"
My ignorance of all things southern quickly earned me the nickname Doodle — as in Yankee — and the more I absorbed the culture around me, the more I turned into a dialectual mutt of sorts. The way my neutral Nebraskan accent mixed with the way I pronounced my Minnesohta "o's" and the over-enunciation I never outgrew from my childhood (it was always "curtain" not "curt'n") took on a bit of a southern twang until finally one day, in my hurry to clear a table so I could seat the next guests, a y'all slipped out of my mouth, and I knew The South was beginning to take a hold. Customers started looking at me strangely about halfway through their dinners, and that's about when the inevitable, "Where're you from?" questions started, followed with something like, "Nebraska and Minnesota, eh? Those're somewhere'n the middle, right?" smile-and-a-winkyface.
And so.
As time has worn on, I've learned to accept my mutt-like status. To embrace it, even, because it represents my ability to learn and to grow and to assimilate — or, at the very least, to appreciate.
So I think it's fairly safe to say that I have pretty mixed feelings about our upcoming move.
On the one hand, Virginia is still, technically speaking, The South. It was ten years ago that Justin convinced me to move with him to Georgia. Then, after much anticipation, we found out we were moving to North Carolina. And now, after much more anticipation, it looks like The South is continuing its vicegrip hold, though it does feel like we're slowly managing to slip northward from its grasp.
And look. It's not like I don't like The South. In fact, in the winter, I kind of love her. But still, after ten years, she still feels a bit foreign to me. From boiled peanuts to broiling summers and never being able to buy alcohol on Sundays in the region of the U.S. known for the craziest football fanatics, I just don't quite fit.
And the fact that we're still here — and will continue to be here — makes me wonder if I'll ever get the chance to discover where I do fit.
Here, I'm always a Doodle.
And so I'm very ready for a change — even if it's only just far enough to force me to get a new drivers license.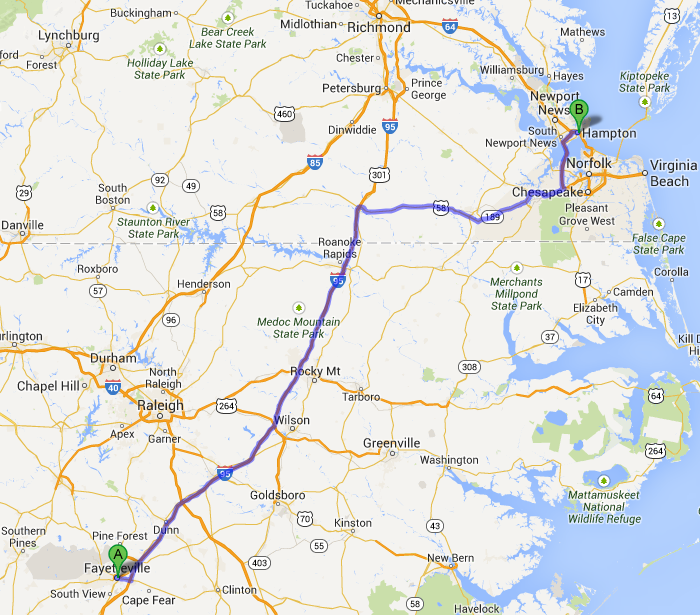 In fact, when I think about it, I'm always ready for change. Stagnancy and I just don't get along.
I'm terrified of tradition and when I feel things not changing in my life, it's almost as though I can see the hours ticking away — like I've swallowed the very same crocodile's clock that taunted Captain Hook and I understand, truly, why he was such a crazy bastard.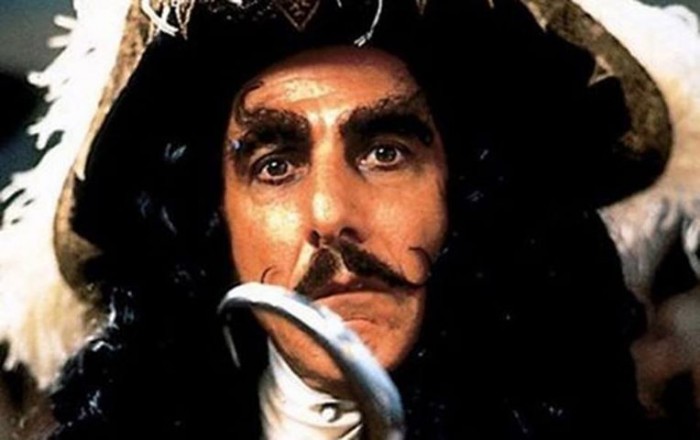 And also, I've always been a mover. Not just via the military, but also by choice.
Call me crazy, but I like being the new girl. I like not knowing anyone. I like exploring a new place and getting lost on new roads — discovering new restaurants and mispronouncing street names. Moving, for me, is like longer-term travel with a misguided sense of permanence. So even though we're only moving four hours away, which — if you know me at all — you know has caused a wee bit of frustration, it's still good because it's something new-ish.
I may still be a Doodle, but I'll be a Virginia Doodle.
And that's something I've never been before.
How about you? Are you rooted to one place, or do you enjoy a good move? Should the government be able to tell us when we can and cannot support our alcoholic tendencies? Does anyone actually like boiled peanuts? Am I weird? Wait. Don't answer that last one. I think I already know.