Butter.
Yesterday was one of those rainy, icky days during which my motivation level seems to directly correlate with the amount of the sun's rays that reach the surface of the earth in my locale — which, incidentally, was approximately zero.
Zero percent.
Something about a tropical storm or a tropical depression or maybe just a bit of depression all on its own, because despite the recent 80-degree weather that would have us believe otherwise, winter is coming.
But who knows? Not I. We don't have cable.
And let's face it — I'd been hovering just above zero for quite some time, floating in that limbo-like space between searching for a place to live in Virginia and getting things taken care of here, and the vehicle that is the human body can only run on fumes for so long. It needs sustenance, people. And in my case, sustenance usually comes in some form of cultural entertainment — be it food, maybe a movie, a play, or food.
Justin arrived home after a week of work-related absence, and his timing was impeccable because I'd just run out of the avocado, black bean, and cilantro sauce tostadas on which I'd been subsisting for the last four straight days. (P.S., I didn't think I liked cilantro until I tried these. Life changing.) Also, I was probably on hour 87 of my online house hunting extravaganza which, when you really think about it, isn't very healthy — physically or mentally. You guys were super supportive on Facebook, by the way, when I openly admitted that I was about to eat my weight in butter while forcing a bosc pear to witness the demise of both my self-esteem and an entire pan of chocolate, salted caramel oat bars: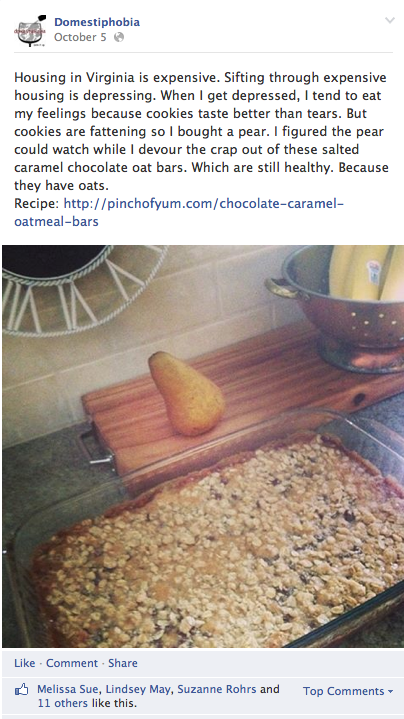 (Recipe adapted from Pinch of Yum, only I made my own caramel and added coarse gray sea salt so it would be "culinary" and not just fattening. And I didn't eat the whole pan. Only like half. Which, if you've been eating relatively healthy for several months up until the point at which you devour half a pan of chocolate salted caramel oat bars like I have, is apparently the gastronomic equivalent of an enema.)
TMI?
So Justin's return timing was impeccable because clearly, I'd been spending too much time alone in my illicit affair with online real estate search engines and butter. Which is why, after we dropped off my car to get it examined for yet another funny (but not funny) noise it was making, we went out to lunch. And then a movie. And then continued to basically do nothing productive because it was rainy and also really hard to move when your arteries are filled with butter.
I basically live in the dark when it comes to my awareness level of what's playing in movie theaters, so when Justin said there was something out with Sandra Bullock (her adorableness in While You Were Sleeping is, to this day, the culprit behind every oversized comfy sweater purchase I've made since 1995) and George Clooney (helloo, present-day Clark Gable), I was sold. I didn't even care what it was about.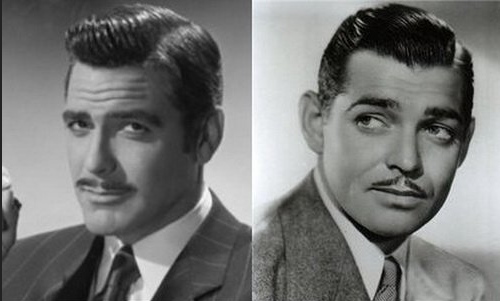 Turns out Gravity was about space and had some really cool visuals and was probably the most contrastively intense-yet-boring movie I've ever seen.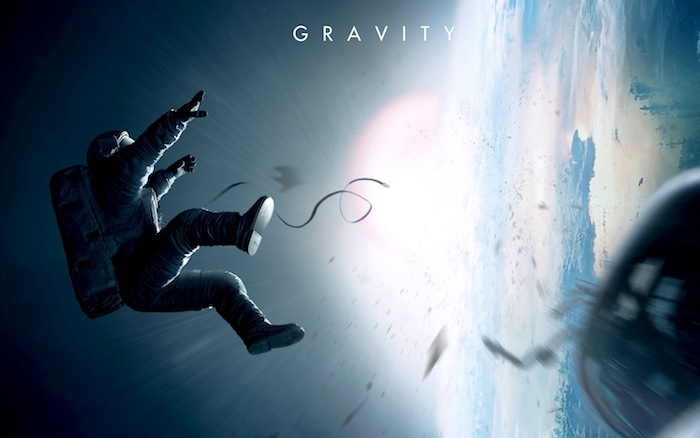 It didn't really give me a chance to care about the characters, but the action and visual effects were pretty incredible. It lasted either five minutes or five hours. I can't be sure.
But before we even got to watch it, there was trouble in the theater. After purchasing our tickets and walking ten feet to where the guy was supposed to rip them in half and politely point us to the correct viewing room, he instead took our tickets and eyeballed me suspiciously. I noted that his manager was standing next to him, and then his eyes went down to my thrifted leather brown messenger bag, which, in my haste to shove my wallet back inside after buying our tickets, I'd left halfhazardly flopped open with the top of my personal plastic water bottle sticking out. It looked a bit like a thermos.
Ticket Guy: Ma'am, do you have any food or drinks with you from outside?
Me: No.
Ticket Guy (*eyeballs my water bottle and gives me a sassy look*): Hm?
Me (*protectively cradling my purse in my arms*): It's empty.
Ticket Guy: Sigh.
Me: Don't worry — we're still going to spend money at your concession stand.
The manager looked relieved, and our tickets made a satisfying rrriiiiiippp sound as he sent us on our way. Then, when I saw the same guy behind the concessions counter, I left Justin to buy his $27 (rough estimate) syrup-laden carbonated beverage in peace, went to the ladies' room, and filled my bottle with tap water.
There.
It wasn't from the outside.
Of course, when I met back up with Justin, we'd come up with all kinds of quippy answers I should've given when Ticket Guy asked about the contents of my purse.
Me: I should've said, "That's just the container I use to store our stash of magnum condoms. Has anyone else bought tickets to this matinée?"
Justin: Or, "It's just my lube. Travel size."
Me: How about, "I just had my eggs cryogenically frozen and didn't have time to drop them in our freezer before the movie started. Do you guys have one I can borrow?"
Justin: "It's a urine sample for surprise drug tests."
And then I remembered why I married him.
And look. I understand that theaters make most of their profits from selling concessions, which is why we generally don't make a practice of bringing outside food or drinks in with us. But I don't usually buy bottled water on principle — especially not bottled water that's marked up approximately 700% in price — and I carry tap water with me pretty much wherever I go. But I'll tell you what — the minute theaters start giving free tap water (okay, intentionally giving free tap water) and offering up more than the usual pre-packaged, over-priced junk food I could buy at my neighborhood 7-11 (think personal veggie platters with roasted red pepper hummus, fresh fruit smoothies, or an assortment of house-made trail mixes), I will gladly pay for snacks that don't make me feel like I just spent an exorbitant amount of money ensuring I'd feel like crap for the next couple of hours.
They just better not get rid of the popcorn.
You know I like my butter.