Because Sometimes Food And Fluffy Pups Are More Important Than Progress.
So okay.
You might be wondering why you haven't gotten an update from me about our home renovation situation since we initially launched our assault on the wallpaper and mint green carpet back in December.
December!
Seems like decades ago.
Sure, I may have casually mentioned that we were experiencing some unforeseen issues with refinishing the hardwood floors and that we've already torn a bit into our kitchen in that post about my mom's holiday balls, and maybe you've seen the occasional photo on my Instagram feed or Facebook page that makes it look like progress is actually happening…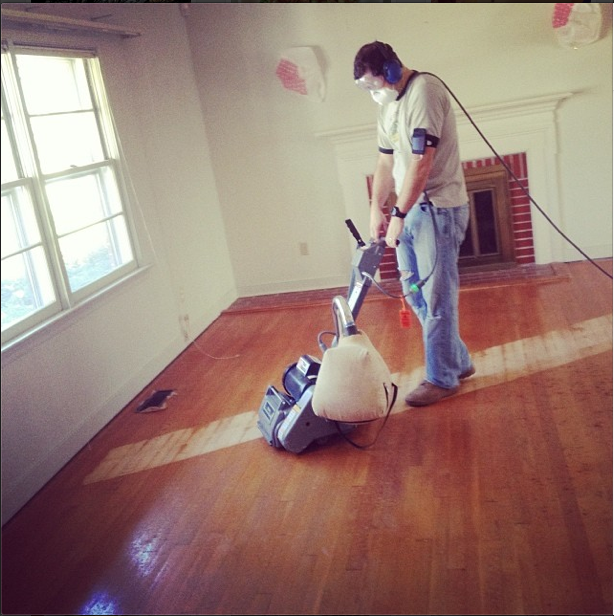 (Don't worry, he was supposed to go on the diagonal for that first sweep and then went with the grain after that.)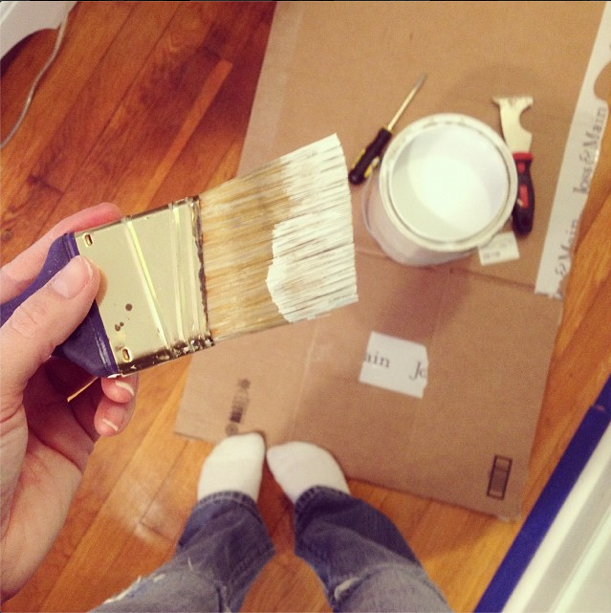 Here I am. Thinking about doing some actual work.
But the majority of the feed has looked more like this: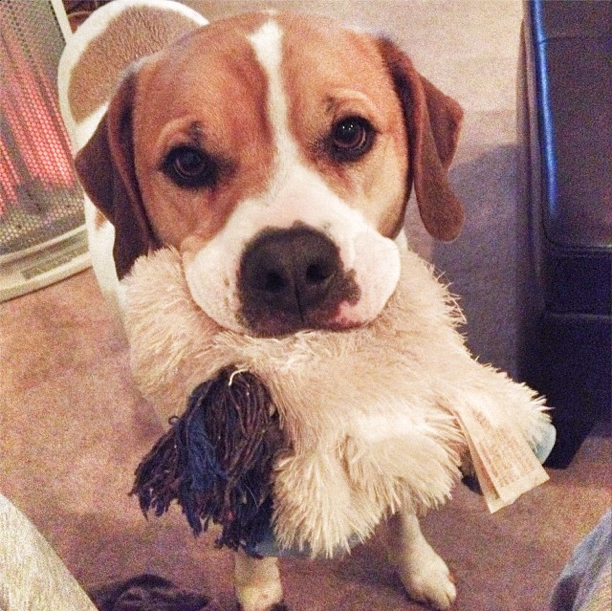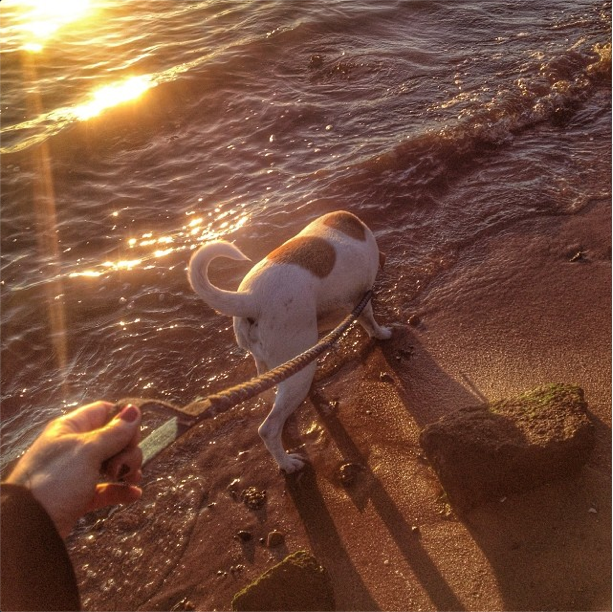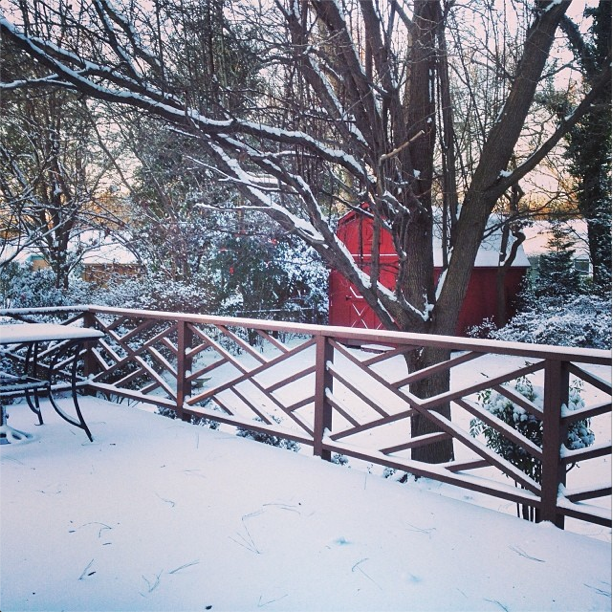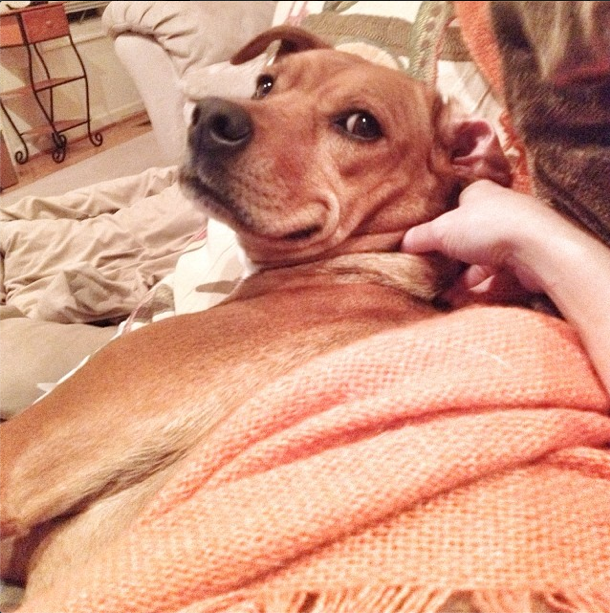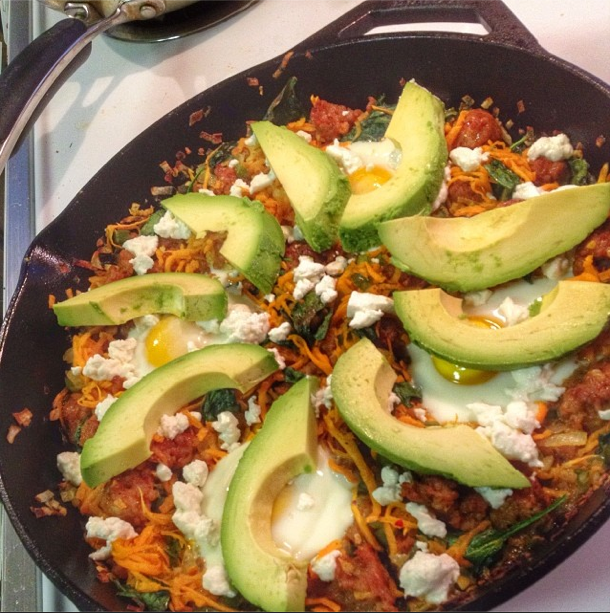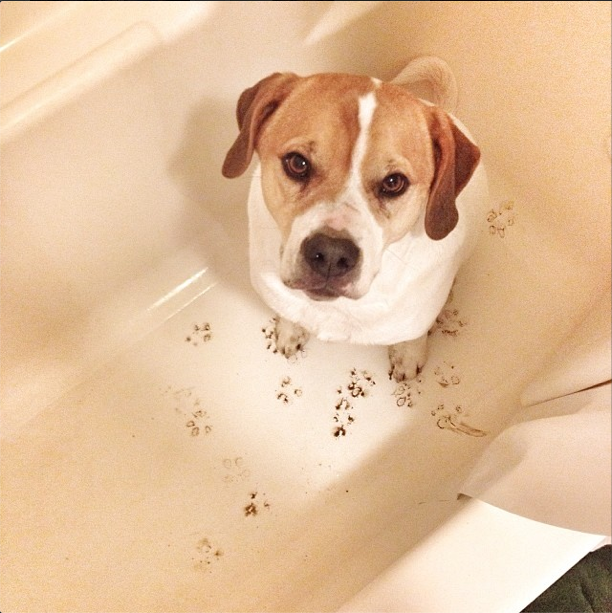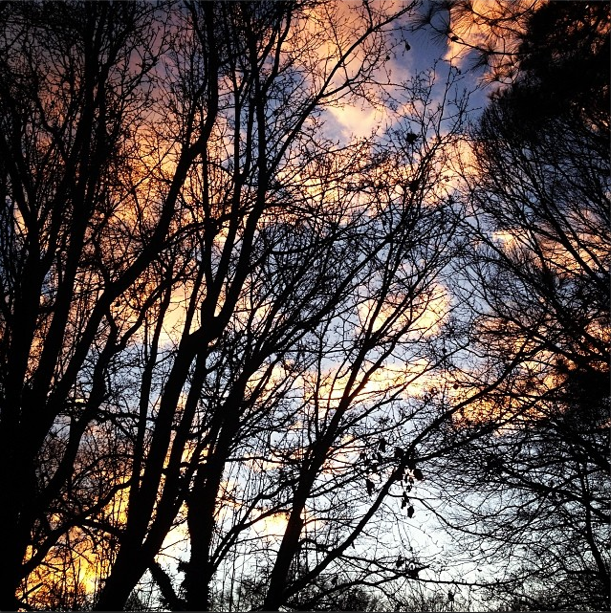 And the truth is, Justin really only officially moved into this house this past Friday.
Which means that I've been spending a lot of time having full-on conversations with the dogs.
And that Justin has been spending 8 hours commuting here from North Carolina almost every weekend.
Which means that most weekends have looked less like this: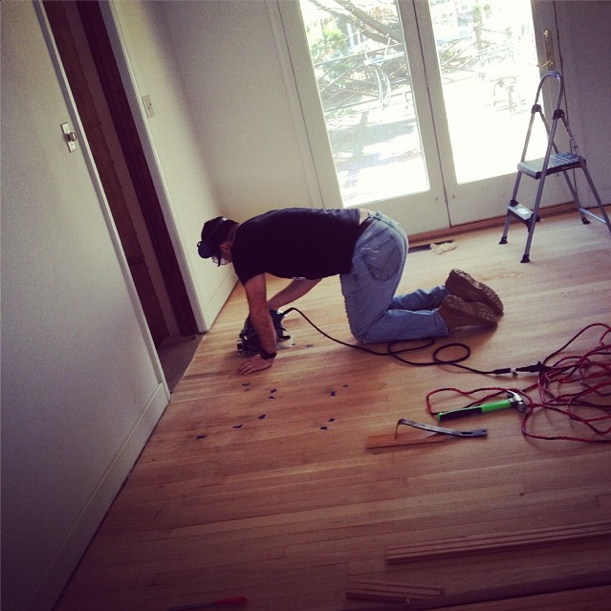 And more like this: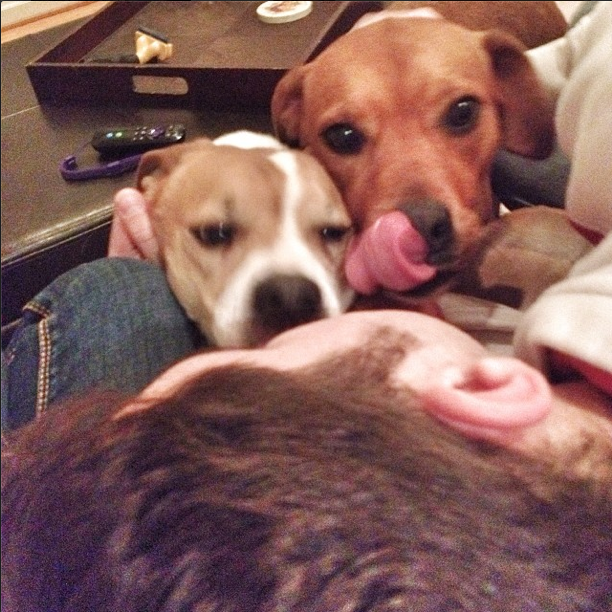 Which also means that for over two months, this place has spent week to week in various states of disrepair — from the flooring he decided to pull out in the dining room but didn't have time to replace, to the cabinets we started to remove so we could check out what was happening behind the soffits.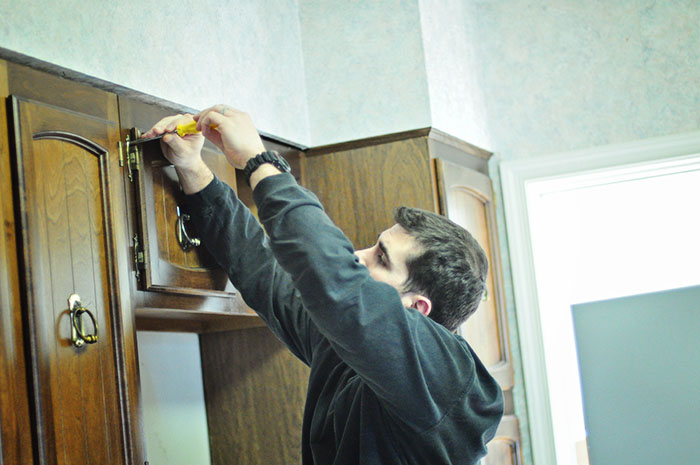 And that's not to say that I wasn't doing anything while he was away. On the contrary, I've now officially pulled down part of the wallpaper in three different rooms before I gave myself a potential asbestos scare and haven't touched it since. In an attempt to get rid of more of the mint, I primed our master bedroom and put one coat of paint on the trim before getting discouraged at the fact that it needs another coat. The majority of my home renovation-related time, however, has been spent planning our kitchen remodel and meeting with various tradesmen about the electrical, plumbing, and flooring work we might need done in our kitchen and laundry room. All of which I promise to cover in another post. Eventually.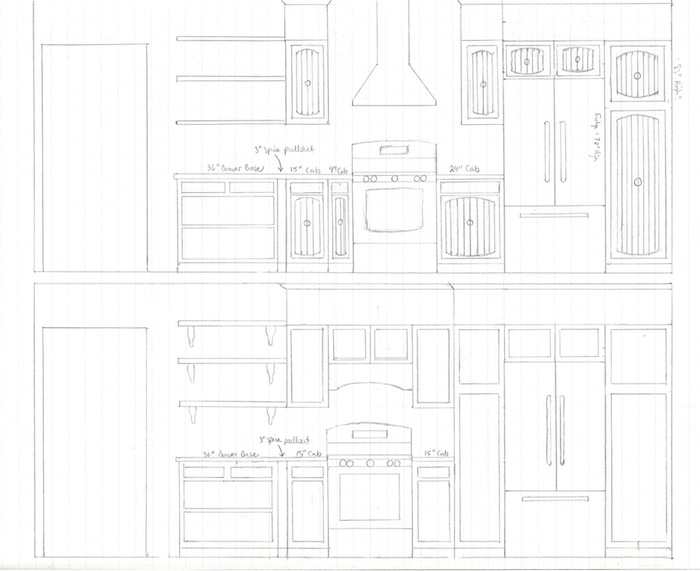 P.S. Rearranging existing cabinetry is much, much harder than starting from scratch.
The thing is, now that Justin lives here officially, I'm remembering how different — and not exactly conducive to project completion — both of our work ethics are.
When it comes to renovation (and really nothing else), I am a planner. I try to plan every material, socket, finish, and fallacy of a project before we even begin. See, I dislike the work so much the first time around, that I want to avoid do-overs at all costs. Even if that means I have to plan and plan forever without actually ever starting anything.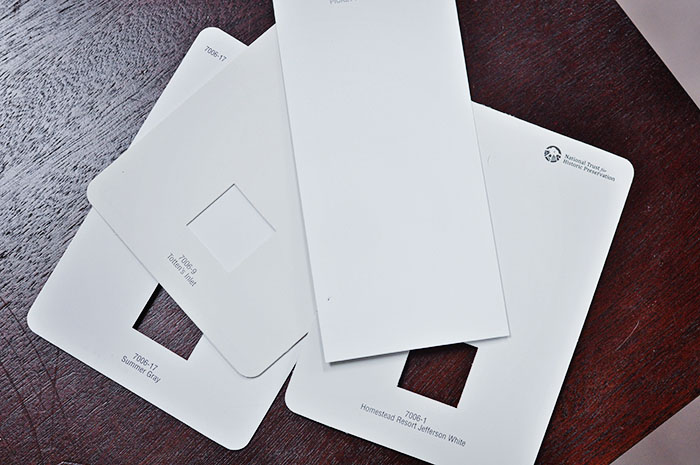 "But they're all so different!"
Justin, on the other hand, is a diver-inner. He'll jump headfirst into that deep end, life vest be damned, and not think about the fact that he could probably save time — and, more importantly, money — if he'd just do a little research first.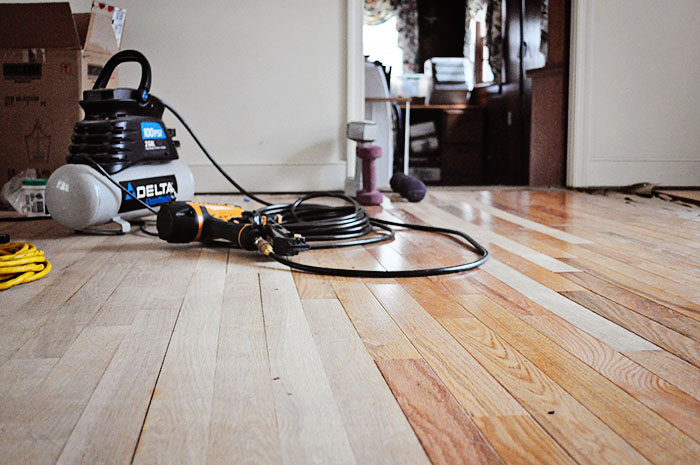 "The store didn't have unfinished hardwoods, so I just got the finished boards. Never mind the fact that I'll have to sand the entire floor again."
Eventually we both get so discouraged with the lack of progress that we decide to sit down and start a new series on Netflix to clear our heads, and then, six hours later, it's time for bed.
We do have a tentative plan, however.
Our appliances are scheduled for delivery at the end of the month. And Justin has a huge test coming up in two weeks that he needs to study for without distraction. Which means we will have approximately one week near the end of February in which to prep our kitchen for some major changes. I still have two weeks left to plan, and Justin has two weeks left to not plan. After that, irreversible things will begin to happen. Scary things. Destructive things. Money spending things.
I'm going to lock in the contractors so we can't back out.
Say goodbye to this relic, m'dears…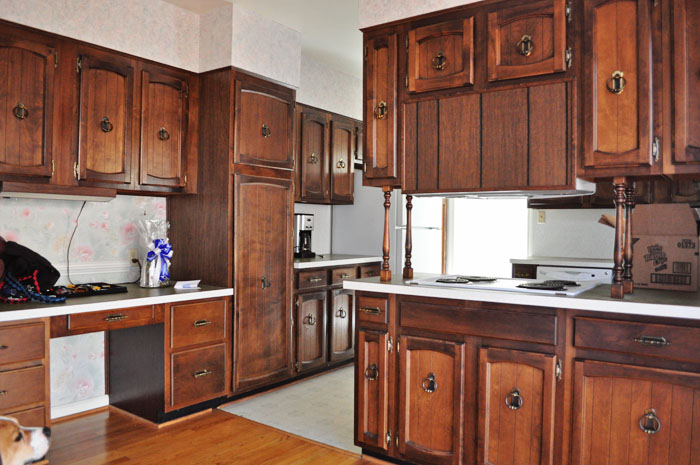 Her days are officially numbered.