I'm Not Saying Endorphins Are A Myth, But…
Look.
I'm not one of those "workey outie" kinds of people.
I don't get high off of endorphins and I don't take selfies of my meticulously toned body parts —
(except that one time in 2011)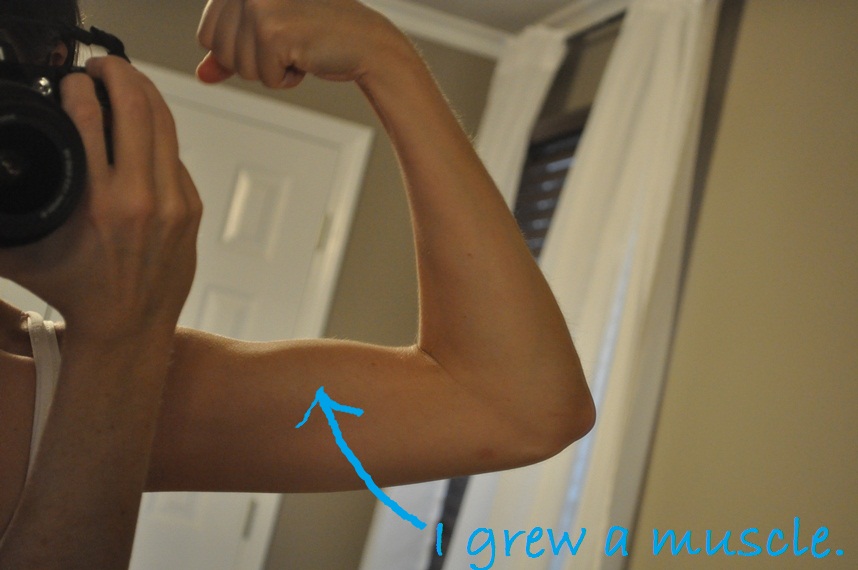 — and pretty much the last time I set foot in a gym is back in 2002 when one of my part-time college jobs was waking up at 5:00 a.m. to check the swim team into the weight room and watch them work out.
It was exhausting.
And that's the thing about gyms — it's not the workout itself, or even the grossness of sitting on a semi-porous vinyl bench still smeared with another person's haphazardly wiped sweat marks, but the sheer mental exhaustion of constantly trying to look like you know what you're doing.
At a gym, many of us tend to place this ridiculous expectation on ourselves that we still have to somehow look attractive while we're sweating and grunting beneath cold fluorescent lights. When I used to straddle that bench thingie on the lateral pull-down thingie with my arms splayed out on either side of my head, this was my thought process: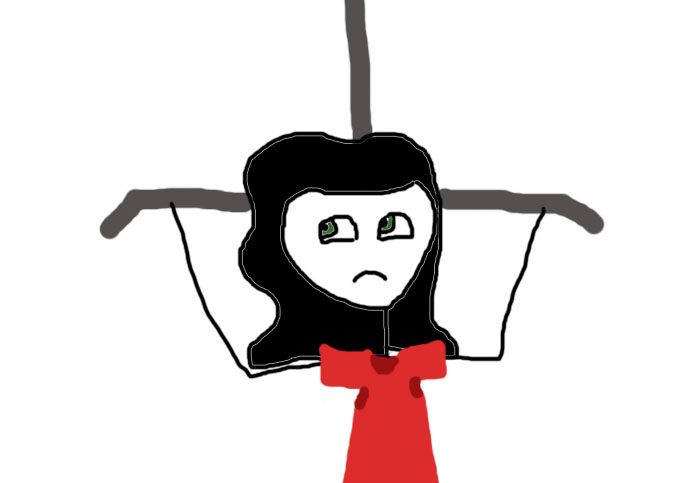 I wish my shorts were a little longer.
I wonder if that girl can tell that my sports bra is from Target.
Did I shave my armpits today??
Thank God no one's close enough to see my leg hair.
Crap. This is heavy. What kind of face am I making right now?
Seriously. Can people see up my shorts?!
Which is hardly conducive to growing muscles, let alone maintaining a healthy sense of self-worth.
I do care about my health, however, and also, if I'm going to be honest, how I look in a tank top, but the biggest motivation for me to physically activate my body on a regular basis is that it feels good to feel strong.
It feels physically good, it feels emotionally good, and even the hurt — I'm just going to say it — hurts so good.
I'm not talking about that endorphin rush people say they get when they work out. I think I've maybe experienced that feeling, oh… once in my entire life, and it's pretty much the same feeling I get when I book a flight to somewhere I've never been before or unearth a box of Girl Scout cookies from the pantry that I hadn't known was there, neither of which requires the superfluous emission of sweat upon which the endorphins apparently feed.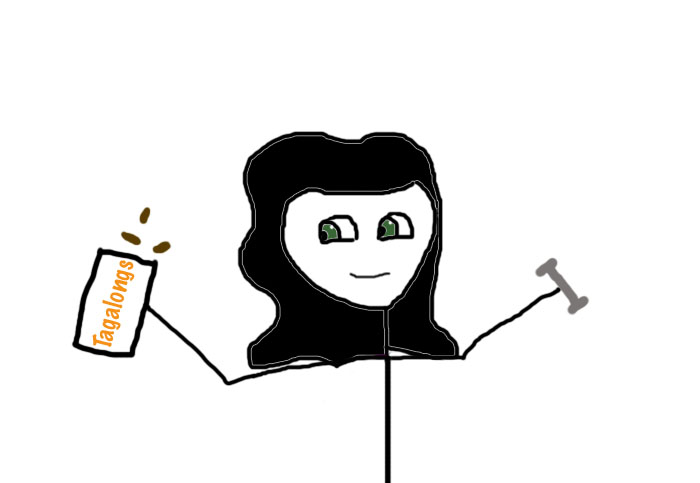 I hate the sweat.
And yet I still work out because that good feeling I'm talking about is one of overall health. Strength. An abundance of energy. And it's something you can't understand until you've felt it yourself.
So. If you're like me, and you don't really want to drink the Gym Monkey Kool-aid and struggle to get into the whole Yay! Exercise makes my whole world turn kind of vibe, there are still things you can do to improve the physical state of your body along with that whole mental feel goodery thing I talked about without committing whole hours of your day.
My jobs — freelance writing and virtual assistantship — require me to be on my ass in front of a computer screen pretty much all day long. Fortunately, my boss is my self, and my self allows me to take breaks whenever the mood strikes. And it usually strikes whenever the sun happens to look particularly inviting or my back starts to hurt from all of the sitting. So of course it wouldn't make sense for my break to entail more sitting — just in another room — so those are the times I choose to move. Get the blood flowing. Tell my body that I don't hate it as much as I did that night I scarfed half the box of cookies I'd discovered in the pantry.
(I didn't actually do that. Moderation, people.)
When it's time for a break, I will do one of several things:
1) Work out to Jillian Michael's Shred. I wrote a whole post about it back in the day, and it's still my go-to video for a quick and dirty workout at home. All you need is 20 minutes and a set of light dumbbells. You can grunt, you can sweat, and you can embrace the work in all of its horrific ugliness, and then you can hop right into your shower without first making your car smell like a gym locker. And, holy cow guys, I just saw that the entire Level 1 workout is available for free on YouTube.
2) Walk the mutts. My dogs have high energy, and I tend to walk them one-at-a-time for better control. We've had to establish some new routes since the move, but so far on a short day (ie. when it's cold, not sunny, or I just don't feel like it), I walk them each about a mile. But on a long day, I walk them each three miles down to the river and back. Even on the occasions when I'm not walking particularly fast, it's still a great way to get moving and take in some fresh air.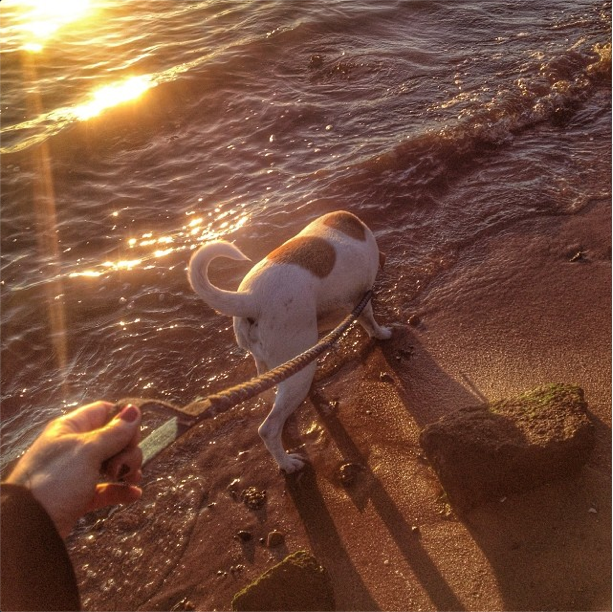 3) Work on a house project. From painting to de-wallpapering to scrubbing bird crap off the back deck, there's always something to be done around here. It's never a workout in the traditional sense, especially when I'm drinking a beer while doing it, but it's always physical, and it always finishes with a sense of accomplishment.
Unless, of course, I failed miserably.
But the physical part is still there.
Which, when it comes to the upcoming swimsuit season (and thankfully ending Girl Scout Cookie Season), is all that really matters.
What do YOU do to get moving?