The Takeaway Is That Coffee Is Awesome And Parents Are Always Wrong.
Yesterday I met a man — he had to be in his 70's — who's never tried coffee.
He's never tried coffee.
Like, not even once.
I was in far too much shock to ask him why he'd never tried it, and I was hard-pressed to come up with a way of asking that wouldn't sound judgmental. What do you mean, you've "never" tried coffee? Like, for real, never? Like, not even once? Not even a stolen sip from your dad's morning mug? Where's your curiosity, man? Your sense of adventure? Where's your spirit?! People all over the WORLD love coffee. Coffee is a universal truth — the babelfish of planet earth. Don't you wonder what you might be missing??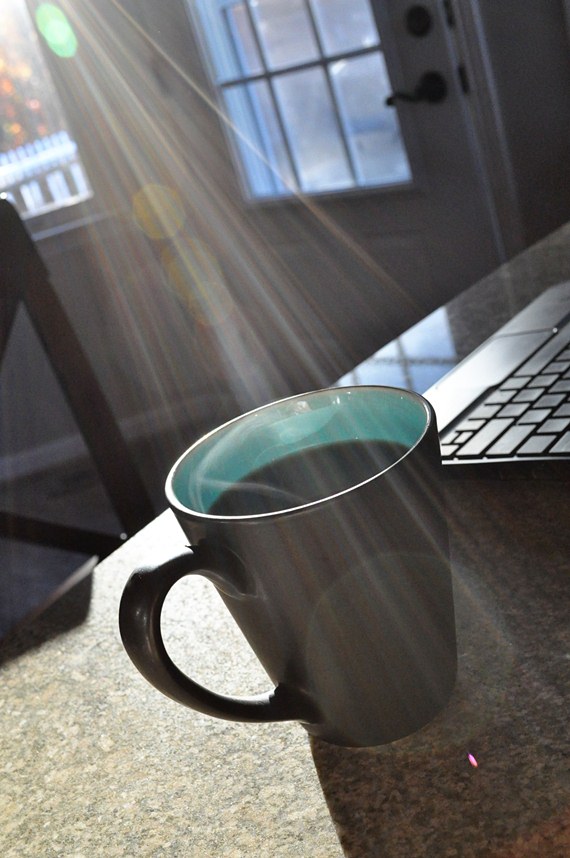 My own incredulity didn't sound very nice in my head, so I decided it should stay there.
And then I realized, maybe that IS his spirit — his almost divine willpower. His tenaciously stubborn in-experience.
I didn't express my questions aloud, but he must have seen them on my face because he looked at me — right at me — and with a quizzical smile, a fuzzy mustache, and a slow, southern drawl, he said, "I just didn't want to."
whoa.
Can't argue with that now, can I?
When I try to make a list of the things I haven't or wouldn't try just because I don't want to, I come up sparse. I'm not interested in hardcore, highly addictive substances, and I wouldn't be the first in line to volunteer to speak in front of a large — or even a small — group of people. Oh, and I wouldn't be into anything that's hugely morally or ethically wrong like committing murder or bringing small children into fancy restaurants.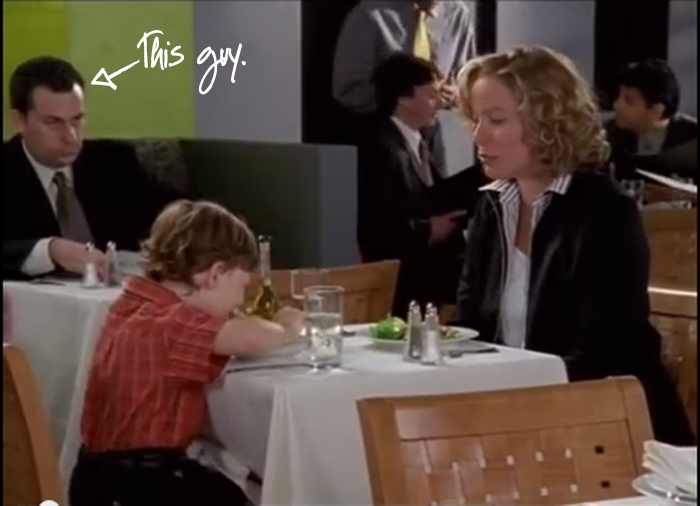 But other than that, the list of things I absolutely wouldn't try is pretty short. And it's not because I cave particularly easily to peer pressure or am always willing to dive headfirst into murky water — it's because I don't not want to do a lot of things.
Huh?
What I mean is, I want to do everything. I want to try all the things. I want to experience the awesomeness — and sometimes the awfulness — this crazy world has to offer. In fact, I want it all so badly that I'm often paralyzed with inaction.
Remember Steven, Elizabeth Gilbert's tragically pitiful ex-husband in her little-known memoir called Eat, Pray, Love? You probably don't remember much about him because he was intensely overshadowed by Liz's shining light of success, criticism, and self-deprecating togetherness. He was kooky. Indecisive. Immature, very likely. And she, it seemed, was hell-bent on crushing his spirit. I remember one scene in particular. Not long after we learned that Steven was interested in going back to school, much to Liz's dismay, the real root of their problems comes out in the divorce scene at the lawyer's office:
Steven:  Okay, I accept the fact that I'm, uh, occasionally unreliable and that I often get sidetracked, but I thought that you liked that about me!  I thought that it was okay that I had hopes and dreams!
Liz:  Have a dream, Steven! Great! Fine! Do that! Just pick one!
And that. That makes me Steven. Because it's so hard to pick. But I'm also Liz, with her relentless judgement and pressure. Basically, I sometimes feel like the worst of both characters rolled into one.
And that's why it's so difficult for me to comprehend anyone who's content with complacency. Who's happy to just not try.
The concept is so foreign, and I couldn't let it go. The no-coffee man and his son, a middle-aged no-coffee, no-alcohol, no-kids and no-wife man, installed my shiny new gas range and headed out the door. They were happy, I think, just to be.
"Wait!" I shouted, just before fuzzy 'stache closed the door to his truck. "I have to ask you before you go–"
He looked at me with a smile on his face. I think he knew what I was going to ask.
"Why, really, have you never tried coffee?"
Laughing, he said, "The truth?"
"Please," I said.
"My mama drank enough of the stuff to last three generations." He winked, and I watched his rickety truck lumber away down my street.
So that explained it, I thought.
In the end, maybe the thing most of us have in common is the drive to do it different — do it better — than our parents did before us.
But that, I think, is a whole other post.
What wouldn't YOU try?