My Search For The Emerald Coast. Not Golden — EMERALD.
Well.
Based on my last non-post, you may have guessed that I went somewhere last week.
Somewhere beachy.
But, probably because I had sweat in my eyes (and also because I was traveling for the first time in way — way — too long), I didn't actually manage to hash out a real post for you.
Or even tell you where I was.
Which is so my bad, guys, because cryptic hints — neither the giving or receiving of — are something I particularly enjoy. Like Facebook status updates that merely say, "…and now I've lost my dignity and a fingernail," I don't love spending time wondering about something I wouldn't have had to spend time wondering about if a) I would've been filled in with the entire story to begin with, or b) I was left to live in my relatively happy, self-contained, and ignorant bliss.
So.
Without further ado (because really, five days is long enough), here she blows: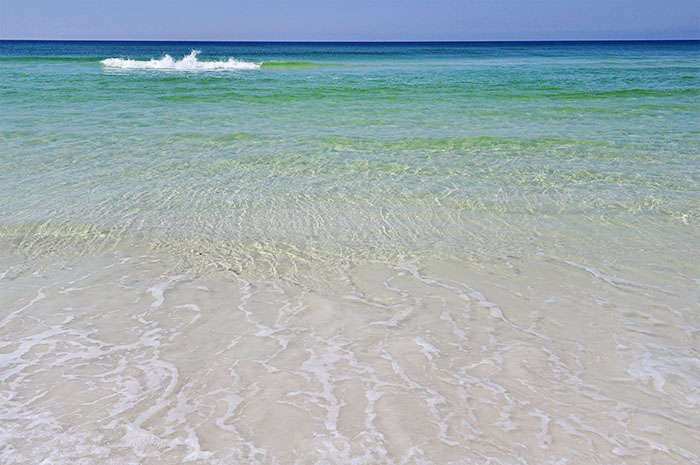 Florida's Emerald Coast.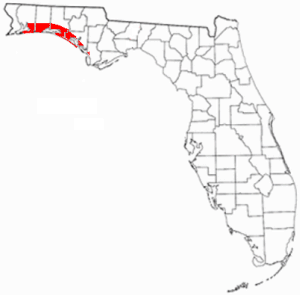 Also known as the "Redneck Riviera," thanks to a 1996 diddy by Tom T. Hall, for reasons that are quite strikingly obvious as you drive through Panama City.
Gulf Shores up through Apalachicola
They got beaches of the whitest sand
Nobody cares if gramma's got a tattoo
Or Bubba's got a hot wing in his hand
I may not have seen any tattooed "grammas" or guys named Bubba snarfing hot wings on the beach, but I did see this: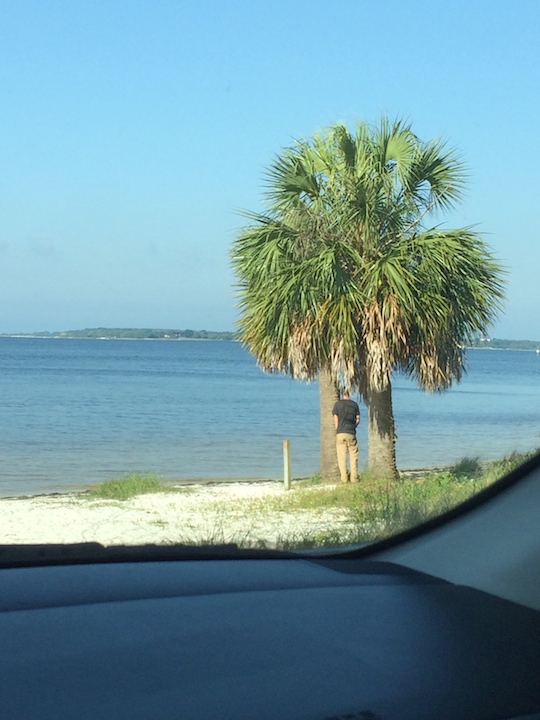 See, I'd pulled off the highway to take-in the view —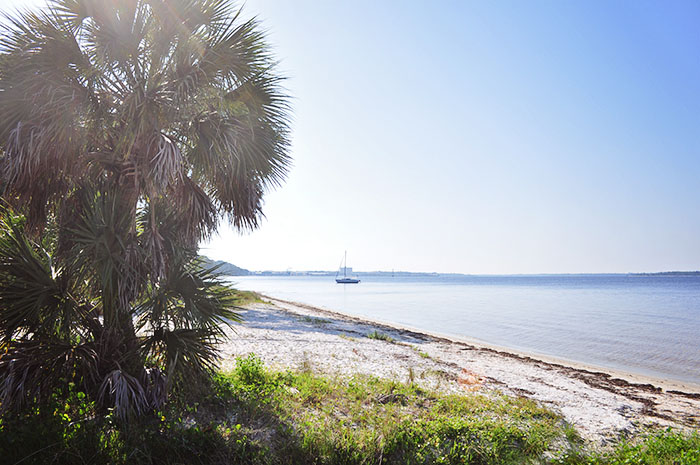 — not sure after passing the transient, broke-down buildings near the military installation; the decrepit, mostly industrial urban area; or the unholy stench of the paper mill, where truck after truck full of stripped naked pines were hauled every hour, whether I'd ever see anything nicer.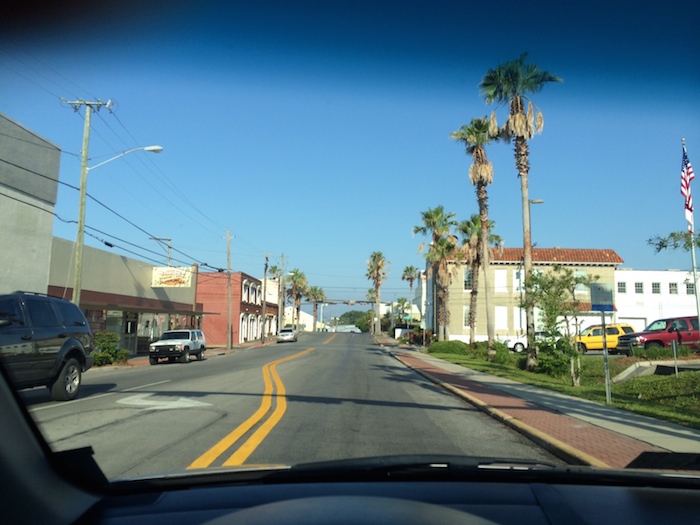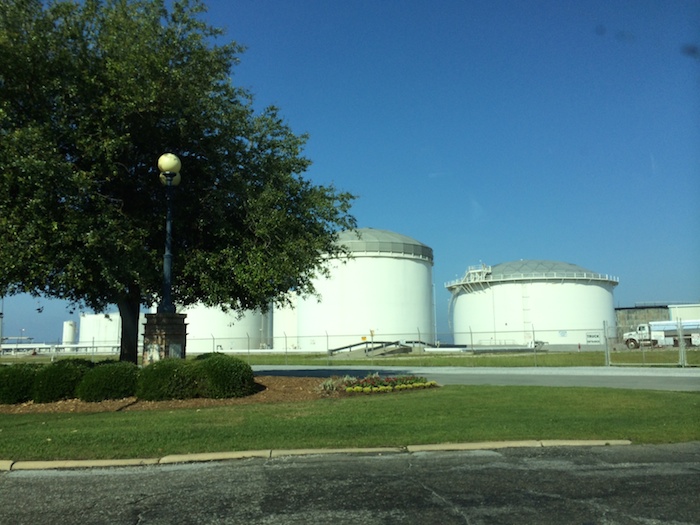 See what I mean?
Yet another view of Florida I hadn't quite expected.
Then this guy pulled off from the opposite direction, parked his oversized Dodge Ram pickup, and Christened that girthsome palm with his urine.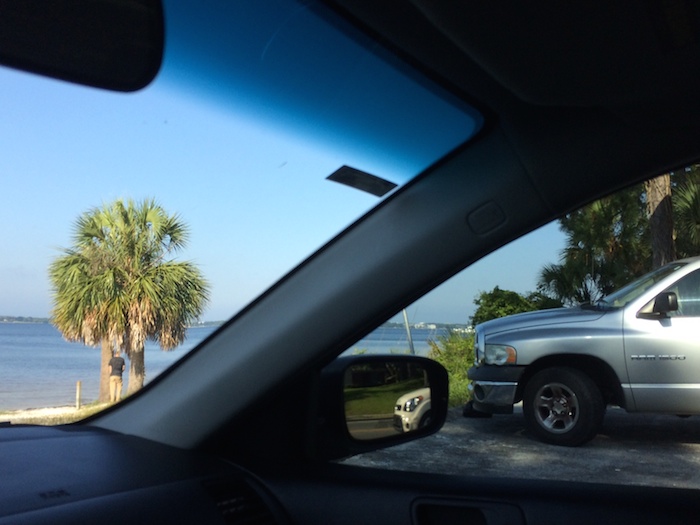 While I covertly snapped his photo.
Which probably makes me worse.
But now I can guess why that very beach has this sign: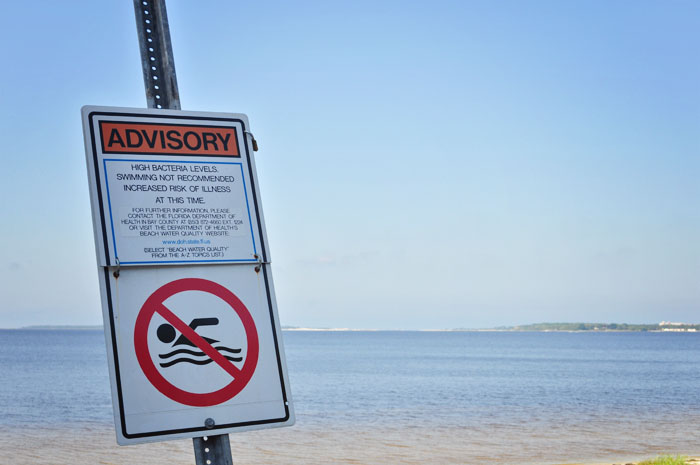 Which should really read, "No Swimming. Because the locals can't refrain from haphazard attempts at turning the Emerald Coast golden."
I flew to the Emerald Coast (which is how I'll refer to it from now on, much to the relief of Florida's tourism board if they knew who I was, which they don't) to pick up Justin, who'd been down there for work for the last six or seven weeks. (Is it sad when you lose count?) The plan was to fly down and meet him, maybe mill around north Florida for a bit, visit friends in South Georgia, where we were stationed prior to North Carolina, and then drive the rest of the way home after stopping to visit more friends in Durham.
Left with nothing much to do for three-quarters of the first day while Justin finished things up with work, I decided to explore a bit of the coast, starting with Panama City.
Fortunately, from what I could tell in just a couple of pass-throughs, Panama City's not completely defunct or covered in urine. I drove past a lovely park and some waterfront homes with trees draped in Spanish Moss.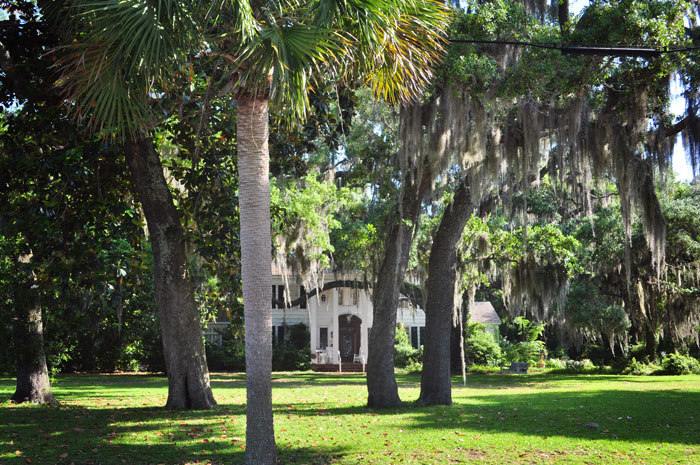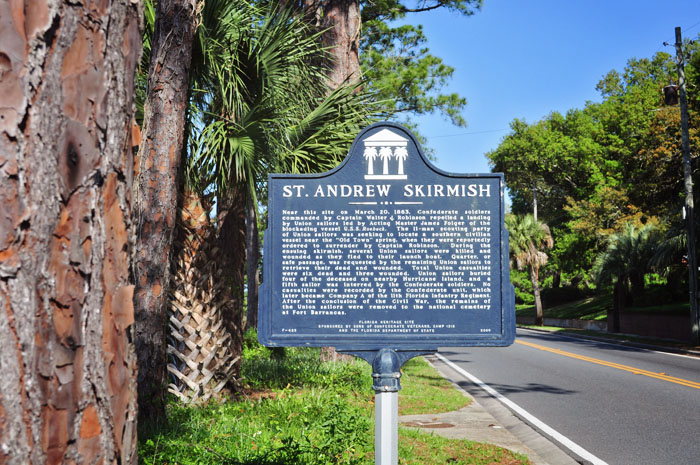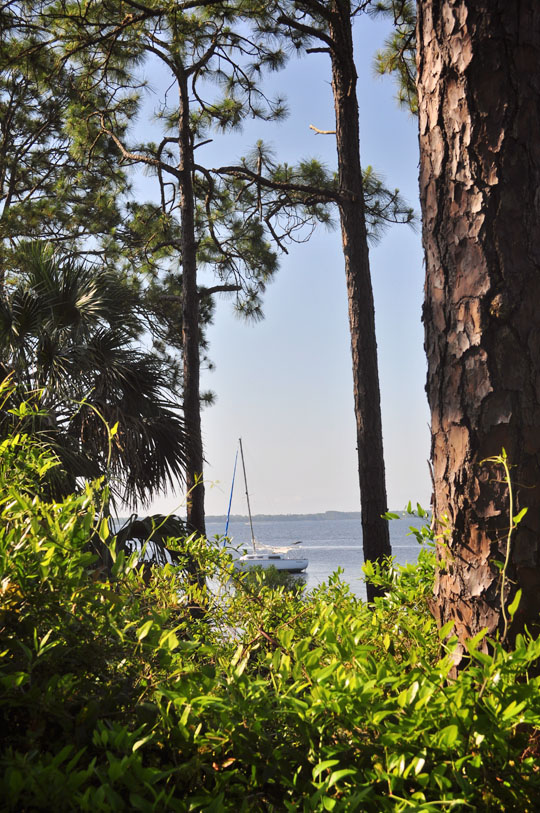 I also stopped at Trigo San Francisco Style Deli, a little gem of a cafe tucked amongst the pastel, semi-decrepit buildings in what could be a really adorable downtown area during more prosperous times.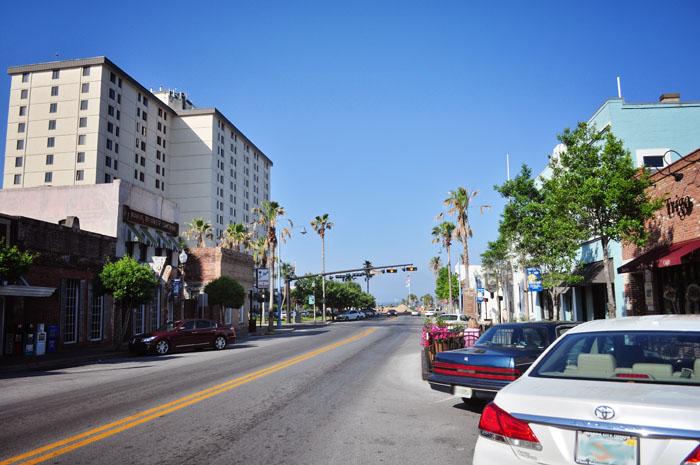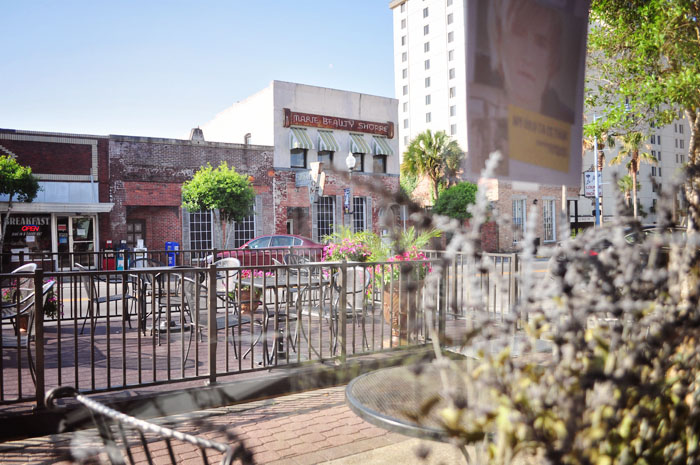 That first morning at Trigo, I enjoyed a slice of fresh-from-the oven spinach feta quiche and a hot chai latte.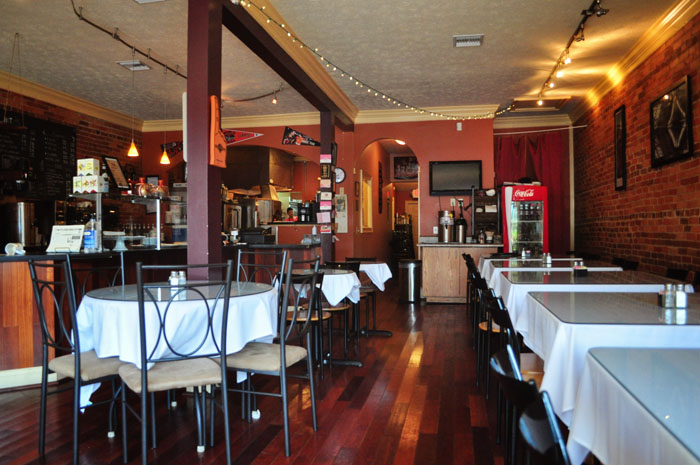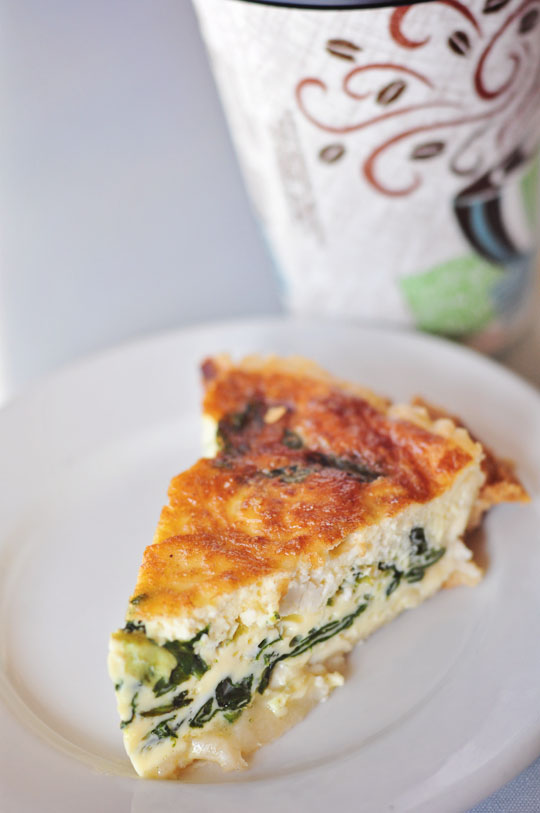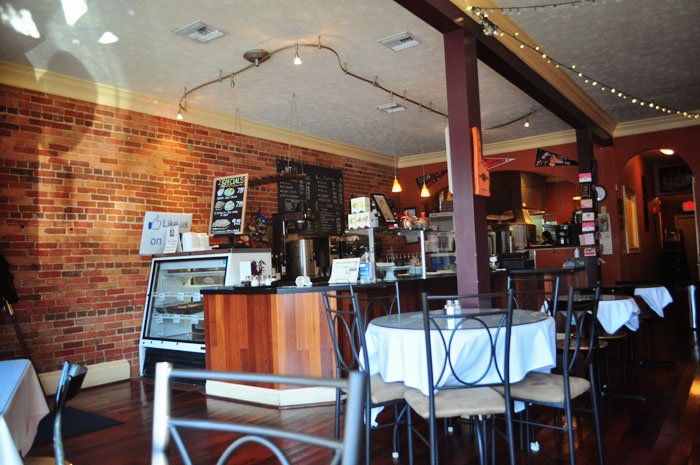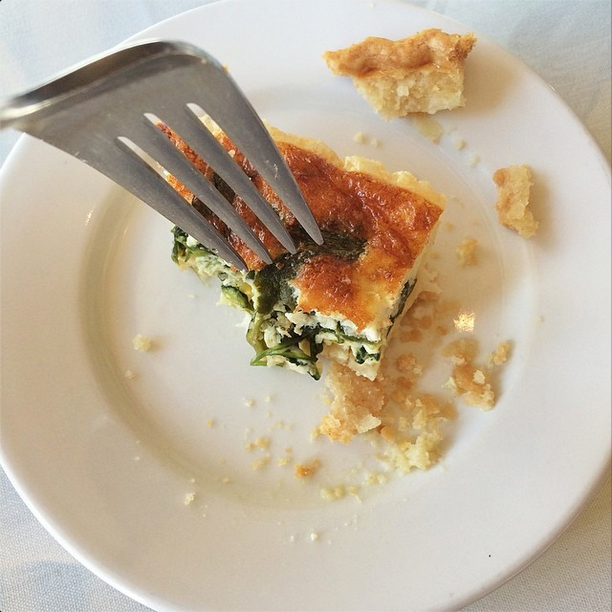 The filling had the perfect cheese-to-green ratio, and the crust was nothing but buttery goodness.
(But the second morning at Trigo, when I brought Justin along and tried to re-create the previous day's perfect breakfast, they were out of milk for the fancy coffees, and the day-old quiche wasn't quite as plate-lickingly delicious.
It could've just been a fluke.)
So if you ever find yourself in Panama City, I'm pretty sure you could count Trigo amongst the best it has to offer, but I can't personally vouch for its consistency. Their prices are great and their atmosphere is nice, but I'm guessing their specialties lie more in the lunch/dinner/live music arena.
Now.
It's important you don't confuse Panama City, Florida with Panama City Beach, Florida. Panama City Beach is just west along 30a across Saint Andrew Bay, where you'll find the beachfront mega hotels dotted amongst the elaborate mini golf, go-kart, and beach bar oases. Typical Spring Break-type stuff.
But, as I licked the last crumb of crust from my plate, put my back to the sunrise, and headed further west, I wasn't tempted to stop.
The likes of Panama City Beach is for early-twenties Katie, you see.
Early-thirties Katie was on the search for something entirely different — something a little less "Bubba 'n hot wings," and a little more surreal.
To be continued.
See my other Florida adventures here.
Good to Know:
Aside from my stops at Trigo and a couple of — ahem — roadside attractions, (I resisted the siren's song of "Tan Fannies," the topless bar near the water), I literally just drove through Panama City. There's likely a lot more to it than what I saw passing through.
The smell from the paper mill. I didn't get a photograph of the mill, but wow. Perched right next to the water, this monstrosity, especially after a heavy rain, sent out a raunchy stench worse than sulfuric rotten eggs. And it could be smelled from miles away.
I still want to know what Trigo put in that quiche crust.