And It's All Rob Thomas's Fault.
"Yeah but if you explain to a new date that you're going through a really hard time right now — like a really hard time right now — she's either going to run the other way because she knows you're not in a great mental state to begin a new relationship, or she's going to cling. Big time."
"She'll what?"
"She'll cling. Dote. Latch onto you like a suckling piglet at its big mama's teat because you, my friend, will have successfully attracted a rescuer."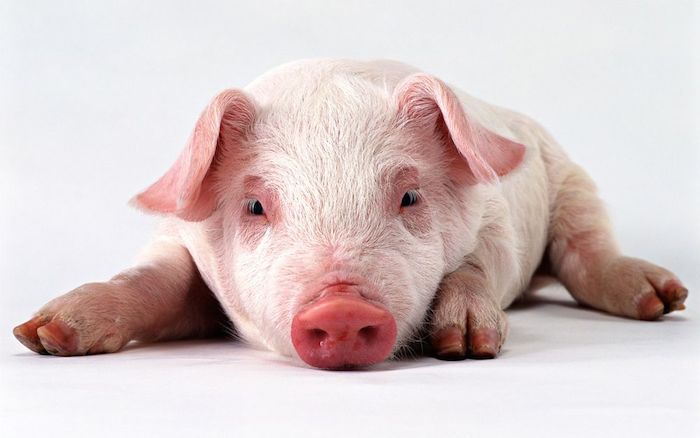 And okay. Maybe that's not exactly how the conversation went down with one of our dear friends when Justin and I had dinner with him in Panama City Beach last week, but I did use the term "rescuer." And when I did, instant recognition flashed across his and Justin's faces, followed swiftly by shivers of disgust.
"Yep." I knew I had 'em. "Damaged man like you? You're like the perfect fixer-upper — zero money down and loads of potential. All she'd need to invest is a bucket of TLC and a socket wrench."
"I can't stand women like that," our friend laughed-slash-seethed. "Women who are attracted to sadness or a perceived weakness and think they have to fix it. It's like they don't stop. They can't!"
"Yeah you don't need one of those, buddy," Justin added.
"Wait," I said, suddenly feeling defensive. When it comes to my family or Hillary Swank or apparently all of womankind everywhere, I'm allowed to talk smack, but when someone else tries to do it, I feel the need to protect. "Maybe this kind of girl just strives to be a good listener. To help you through a tough time."
"And that's all well-and-good," our friend replied, spearing a bite of steak with his fork, "but when you don't really know someone, and suddenly she's made it her job to make you a better person, especially when she doesn't understand the whole situation and it's really none of her business to begin with, it's just…"
Annoying.
Needy.
Desperate.
Selfish.
The guys didn't need to finish the sentence for me to understand where they were headed. And while admittedly it's the very thing I'd been implying when I brought it up, I couldn't help but feel as though women with an intense urge to "rescue" a man from himself are simply misunderstood.
After all, it's not their fault they have an inherent, estrogen-riddled need to nurture. Combine that with pop culture's romanticization of women saving broken men from the mental anguish they bring upon themselves after suffering immense loss or abuse, and many of these women probably feel like rescuing is what they're supposed to do. In a new relationship, that kind of intimacy could only bring them closer together, right?
I mean, Fifty Shades of Grey, anyone?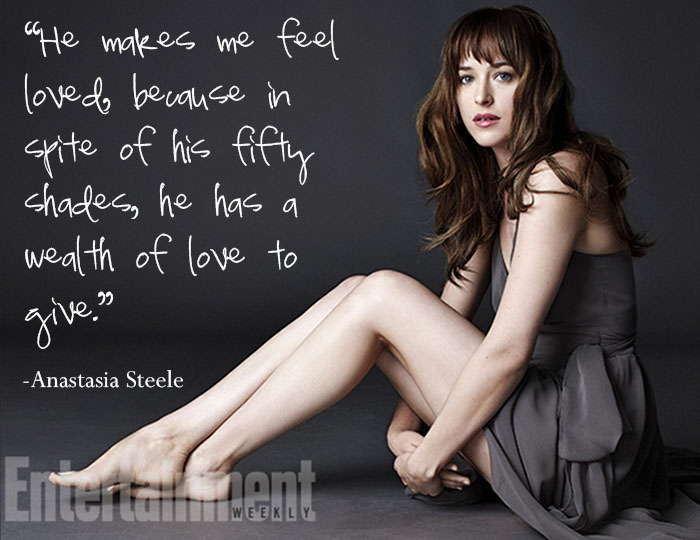 Because that's healthy.
And before that is pretty much any song written by Rob Thomas.
If I fall along the way
Pick me up and dust me off
And if I get too tired to make it
Be my breath so I can walk
If I need some other love, then
Give me more than I can stand
And when my smile gets old and faded
Wait around I'll smile again
Shouldn't be so complicated
Just hold me and then
Oh, just hold me again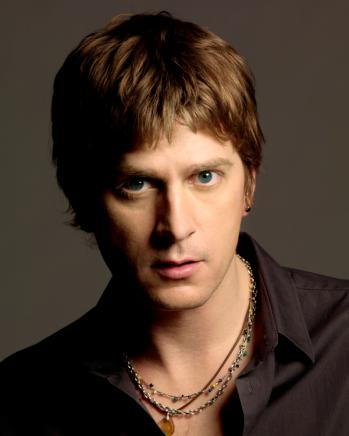 Sigh.
If I must, I must, Rob. But only for you. And any other hunky rock musician or even a mediocre guitarist or even a random hipster guy on the street with supercool neckwear and you see how this is problematic.
Even I, who am not a particularly nurturing type, can get sucked into the fluffy bunny sensation of how all-kinds-of-validating it would feel to be "the girl who saved the ungettably damaged guy." He was broken, and *I* fixed him. No one else. ME.
But the thing is, all you single ladies especially — such a relationship can only happily exist in movies and music because, in real life with real people and real feelings, the actual result would be a pitiful display of needful codependency: A man with the inability to make himself happy, and a woman with the inability to make herself happy without making a man happy.
So despite the fact that there's something undeniably appealing about the idea of saving someone, the entire concept really just exposes your own insecurity.
In this life, I'm finally learning, we can't depend on anyone to make us happy but ourselves. Relying on our partners or our families or our daytime sitcom reruns is wholly unfair and places all kinds of pressure on the people we love. And building a new relationship on the expectation of eventual healing and change is just setting yourself up for disappointment.
If something is broken, it's only natural to want to fix it.
But if you want to "fix" a man, I have to agree with my dinner companions in Florida last week — stick to vasectomies. They're emotionally cheaper and a lot less painful.
Wait.
They didn't say that.
But they may as well have.
What about you? Guys, has a woman ever tried to "rescue" you? Women, have you ever tried to "fix" a man? I'm curious whether this really happens in real life or if it's more of a movie thing.