Video Snippet: Chicago's Millennium Park.
First, I just have to say — naming Millennium Park "Millennium Park" was a massive faux pas on the part of Chicago's city planners (or whoever ultimately named the thing), because wow. Doesn't it just sound dated? Like, the millennium was over fourteen years ago, guys. And I know it seems like we were all partying like it was 1999 just yesterday, but FACT:
In 1999, cell phones had green screens and were luxury items.
In 1999, people still used floppy disks.
In 1999, phone books, answering machines and MapQuest were still relevant.
Also, the city didn't actually finish building Millennium Park until 2004, so I imagine the opening ceremony was accompanied by a dash of anticlimactic irony because by then, the exhilarating prospect that Y2K might send us back to the stone ages was a slightly embarrassing overhype we wanted to pretend we hadn't actually fallen for.
But whatever.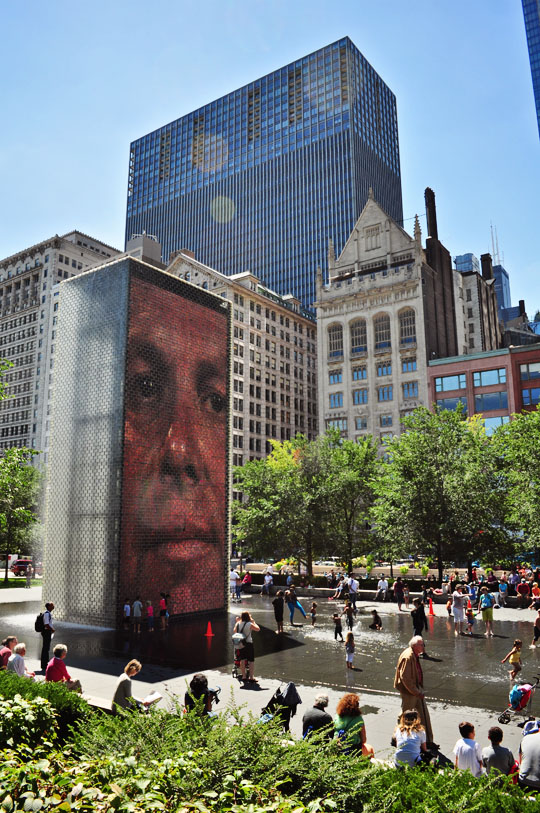 It's still one of my favorite spots in downtown Chicago.
Is it touristy? Yes.
Is it crowded? Usually.
Is it still worth it? Absolutely.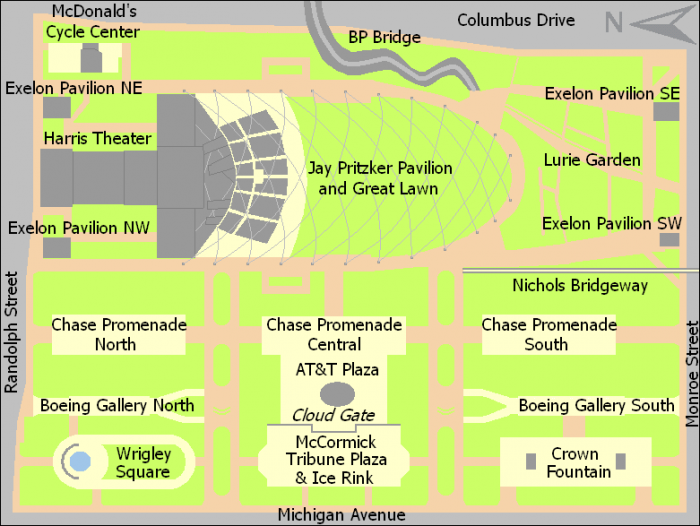 It was a little chilly out when I was there this year and we were massively tired of walking, so we mainly stuck to the Central Promenade with its famous Bean: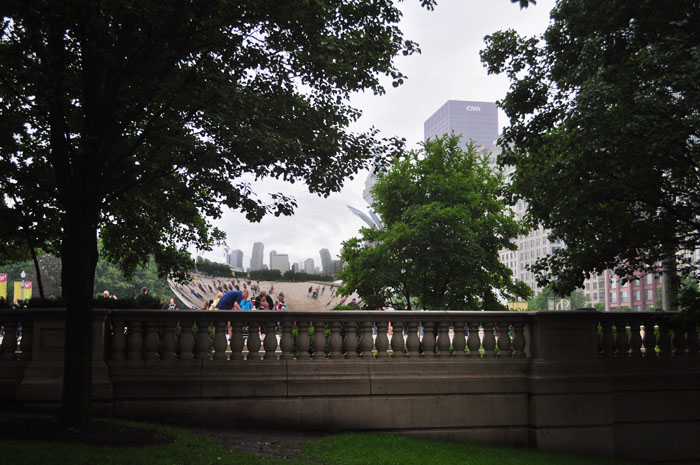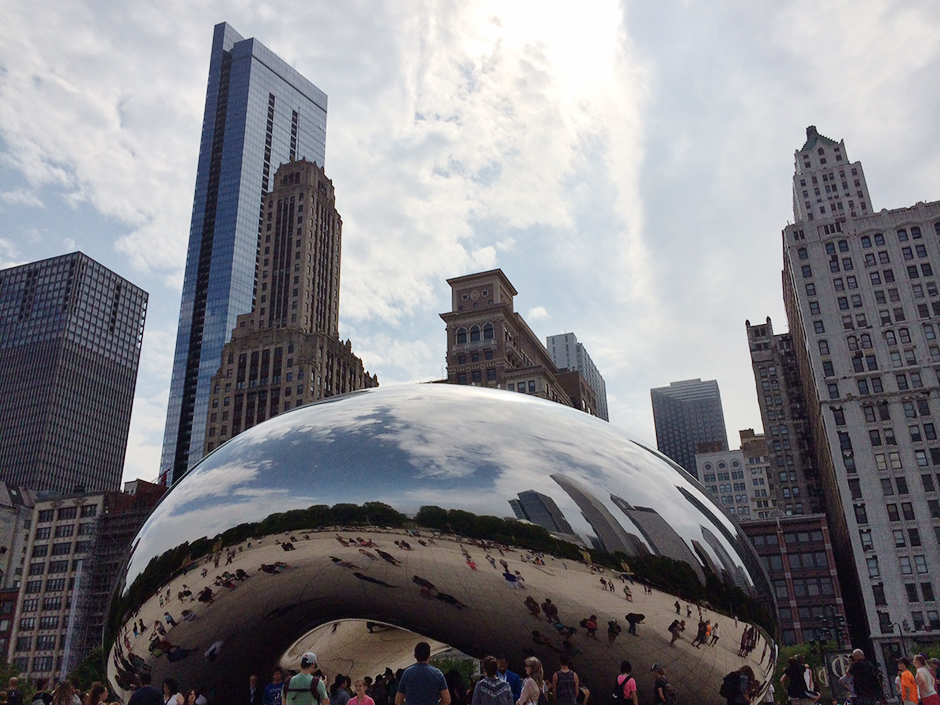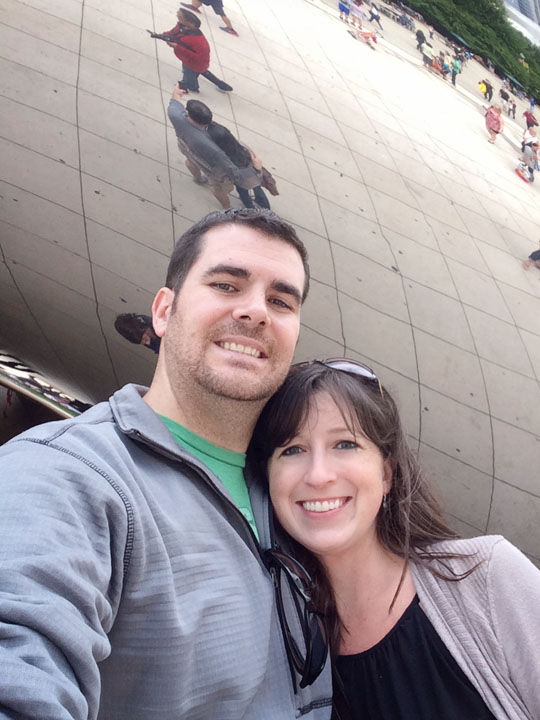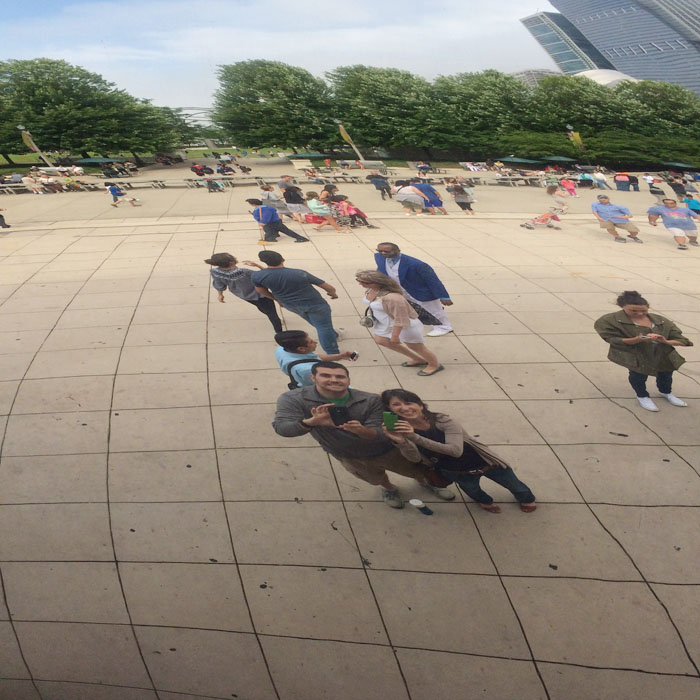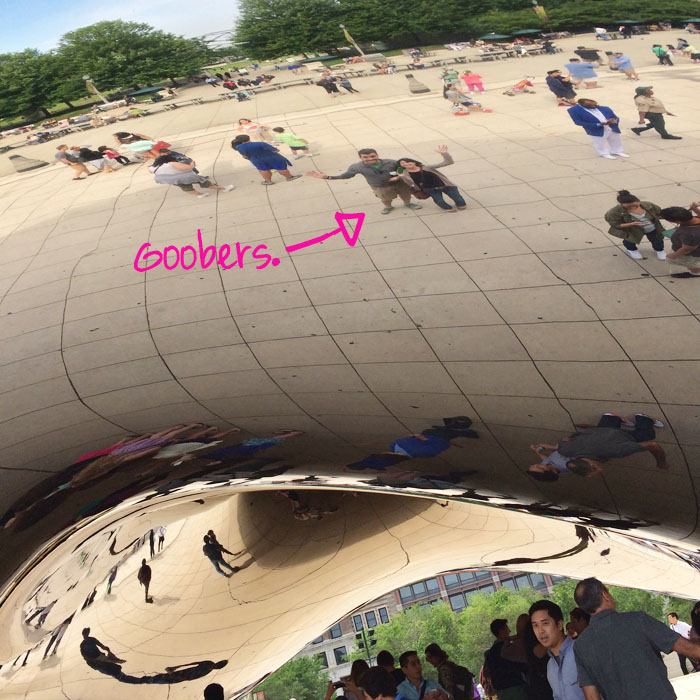 The Boeing Gallery South: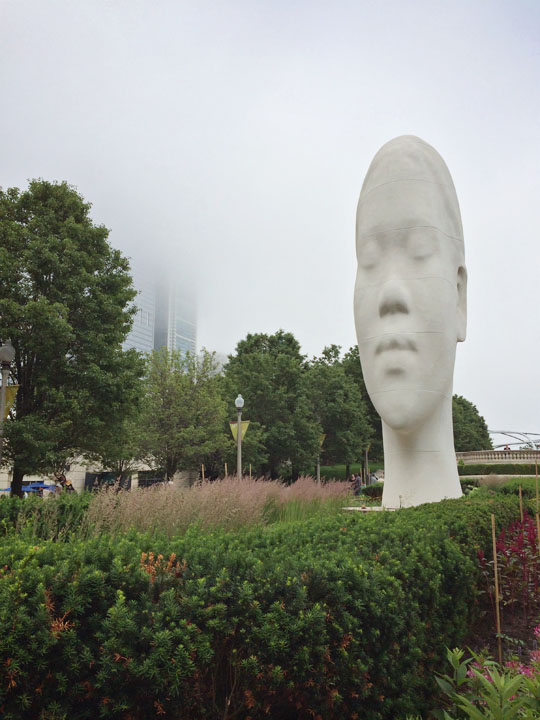 (This was technically on the walk up to the Boeing Gallery South, but the sculpture is by the same artist.)
And the Jay Pritzker Pavillion and the Great Lawn: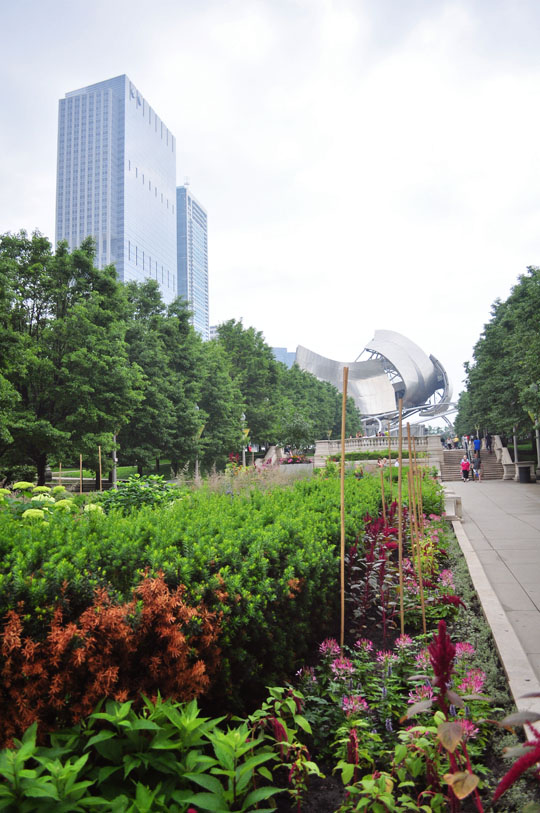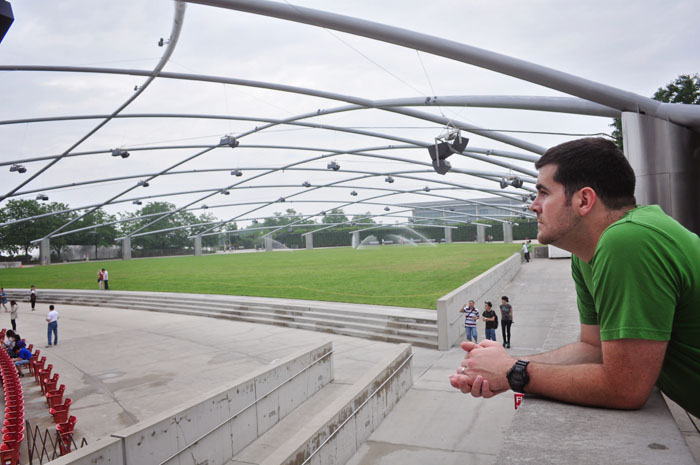 *Tip: Unless there's an actual sanctified event happening on the Great Lawn, I wouldn't recommend using the underground public restrooms there if you can help it. The characters down there were less than savory.
I love the Lurie Garden where you can soak your feet through a running stream on a hot summer day, but since it wasn't a hot summer day, we stopped by my other favorite part of the park, Crown Fountain:
I put together a cheesy little video (that took me 30 seconds to shoot and approximately 5 hours to edit) so you can get a better idea of the vibe of Millennium Park. First, I show you Crown Fountain, and then behind me are some incredible sculptures whose strange 3D-yet-not-3D effect I didn't capture very well in Boeing Gallery South.
Also, there's a sketchy guy in red flannel who manages to weasel his way into the beginning and the end of the video.
Also, you'll see some black lines running across the fountain in the video that don't actually show up in real life. Justin tried to explain the reason for this, but I'm pretty sure I tuned him out.
Also, it looked all beautiful on my computer but when I uploaded it to Youtube, the quality declined considerably. Because apparently I'm not tech savvy enough for Youtube.
But that's okay. Because I'm still kind of proud.
Have you been to Millennium Park? What's your favorite tourist attraction in Chicago or in your OWN city or town?