Kitchen Countdown.
So I've been dying — dying — to give you a kitchen update, but it turns out that would actually require me making progress on my kitchen.
That's right. Until two days ago, we were sans cabinet doors for… oh… what? Weeks? Months?
I hate to use the word "pathetic," but that's pretty much what this is.
All kinds of it.
But during this last week I finally managed to spray paint my filthy brass ring pulls, and I think they actually look quite sassy on the ol' doors, if I do say so myself.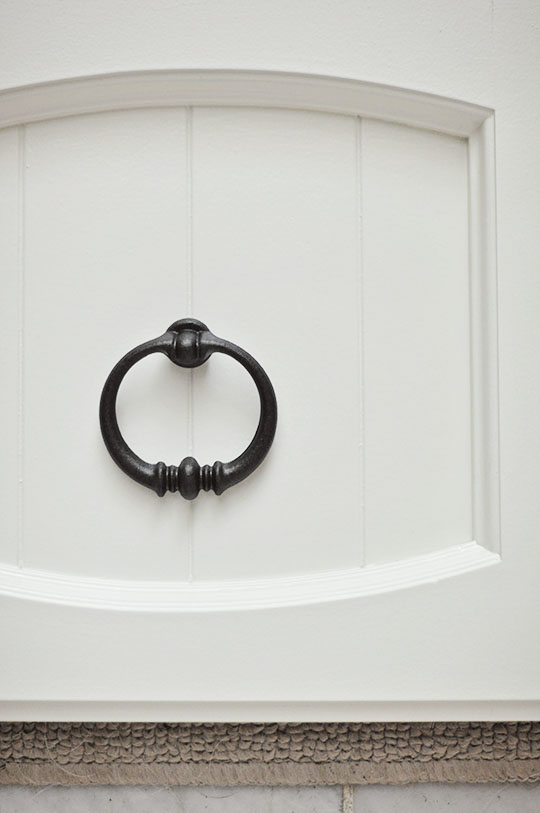 So there's your reward for being so patient with me.
(LIKE YOU EVEN HAD A CHOICE.)
Anyway.
The doors are on now. Well, most of the doors. I came up short when I ordered hinges, forgetting that the two larger pantry doors actually needed extra hinges, so I still have two doors left to hang. I'll probably get around to revealing the cabinets to you next week, but right now I need to just go stare at them for a while and then get this place ready for a couple of good friends who will be hanging out with us this weekend.
You can't even imagine how much food we will consume.
I will say, though — those of you subscribed to my mailing list (not the one where you read my posts in your email, but my other mailing list) might just get a little kitchen preview this weekend.
If you want in on that action, you can sign up right here:
This could be the most exciting thing that happens all weekend.
Don't miss out.