Cup of Excuses
I know.  You don't have to say it.  Erin and I have been extremely neglectful keepers of the blog as of late.  In our defense, it is a holiday week.  That makes it easier for us to justify other things – things like eating, sleeping, and eating – as more important than blogging.
And I have actually been keeping pretty busy.  I have about a million and a half recipes to share with you, I took Christmas photos of my neighbor and her family, I put together a gift package to send to our friends in Costa Rica, I ate 2 thin mints and a baby carrot at the same time (I'll let Erin tell you more about that one), I vacuumed up a GIANT monster spider this morning without soiling myself, and I'm thinking about painting the office (the room is cleared out and everything).  All of this has been interspersed with sporadic, semi-desperate attempts to bring my hard drive back from the dead.
No, I haven't yet disposed of the carcass.  Psycho, anyone?
I'm also dreading the fact that I have to venture out into the world today.  It's about this time of year when I like to hole myself up in my cave – not just to stay out of the chilly air, but to avoid all of the absolutely insane shoppers out there who come crawling out of their usual 9-5's to wreak havoc on the outside world, shoving and clawing and scrambling to get the absolute best deal on the next tickle-me-sponge-bob doll while trampling Wal-Mart employees to death.
To death, my friends.
On the plus-side, I had an absolutely ethereal cup of coffee this morning.  I mean, I couldn't recreate this if I tried.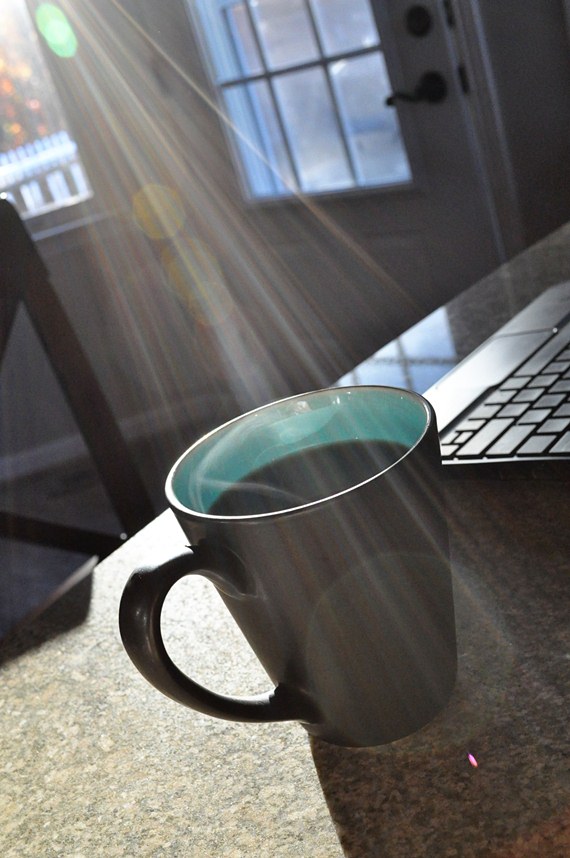 Now.  If I can just make it through the next few days without getting trampled to death in a Wal-Mart, I will consider this yet another holiday success.