Thank God I'm Not Alone
I think it's high time I tell you that WordPress (the platform I use to write this blog) has a nifty little feature that allows me to see the search terms people use that lead them to Domestiphobia.
So, if someone types, "Domestiphobia" into his or her Google search box and then clicks on a link to my blog, the word "Domestiphobia" shows up on my little list of search terms.
And I have to say, while I'm sure there are many crazier/sillier/funnier search terms out there leading people to crazier/sillier/funnier blogs, I just have to share some of my favorites:
1.  "Can you use a paint key for beer?" Well.  I can only imagine this highly practical question led you to this extremely informative (yet completely unrelated) post about how to paint a room entitled, "Painting 101: Bring Your Own Beer."
But, just in case you're still floating around my site because you undoubtedly found it interesting regardless of the fact that it didn't answer your question, I'm going to answer it for you, because I believe that the more you know, the better equipped you are to deal with the world.  Plus, it gives me an excuse to open (and therefore drink) a bottle of Guinness we have leftover from cooking the corned beef and cabbage on St. Patty's Day at 3:30 in the afternoon:
For those of you who aren't familiar, a paint key is a simple metal tool (you can usually get for free at most hardware stores) typically used to open paint cans, but yes.  Yes, you can use a paint key to open a non-twist off bottle of beer.  (I'm assuming that's what you were asking.  Otherwise, I'm not sure how else you would "use" a paint key for beer.  And I'm not sure I'd want to know.)
Allow me to demonstrate.
This is a paint key and a bottle of beer:
Simply hold the key by the long, skinny end and use the 3 notches on the round end to pry off the top by sticking the two bottom notches underneath the bottle top and lifting in an upwards motion with your wrist.
*I'd highly recommend using 2 hands for this – one to hold the key and the other to hold the bottle.  The one-handed approach shown here is strictly for demonstration purposes.  You know, so I don't drop the camera.  Or the beer.  At this point, I'm not sure which is more important.
I often find using a paint key is easier than the cheap-ass bottle opener I have on my key chain.   (Yes, I have a bottle opener on my key chain.  Stop judging me.)  Come to think of it, I might just go ahead and hook the paint key to my key chain.  That would make me look chic in a groovy, DIY chick sort of way, no?
Right.
And in case you were wondering, yes.  I really did open the bottle and am drinking as we speak.  As I type.  Whatever.  I can do this because I'm a stay at home writer.
At this point I see that I've now spent over 500 words on this post so far.  Huh.  I'm going to have to shorten these up a bit.
*Did you know that you, as internet readers, tend to have a fairly short attention span?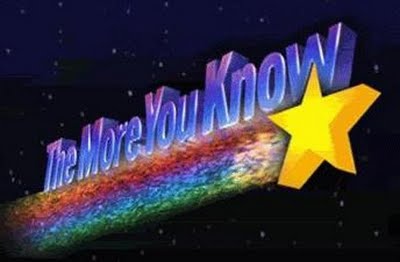 2.  "Does Breakfast of Champions on kindle have pictures?" This question would undoubtedly lead you to my post  entitled, "Is That A Vagina on your Kindle, or are You Just Happy to See Me?"
And in case you didn't figure it out by reading the post, yes.  Yes it most definitely does.
3.  "Kindles make you look like a pussy." That's more of a statement than a question, and I'm not sure why you would search for this.  That said, my answer is, no.  Your face makes you look like a pussy, but my Kindle does not make me look like one.  It might occasionally make me look at one, but not like one.  If you need an explanation for that, see the post linked in #2 above.
4.  "Stick the thermometer up my ass mom and nurse." Huh.  I'd really not rather address that one (I do try to keep this site on the PG-13 side, after all), but I'm guessing that when this search took you to my post called, "I'm Too Sexy for My Hep Shots," you were sorely disappointed.
5.  "Sexy hep." Yes, you actually searched for this.  I'm not sure why.  But it probably took you to the post linked in #4.  Hope it helped!
6.  "DIY Fandelier." What??  I thought I made that word up!  So why are you searching for it?  And, more important, why would you ever, ever want to make one of these?
7.  "Kinky Wrinkly." What?!  I don't know.  Honestly.
8.  And finally, my favorite (to date): "Phobia of opening those Pillsbury crescent roll tubes." So HA!  I'm not the only one.
How's that for SEO?