Getting All Scarlett O'Hara on This Day's Ass.
I'm not going to lie.
Yesterday sucked.
Not just because I had to say goodbye to Justin.
I already knew that was going to suck.
But then I also had to say goodbye to my other childhood dog, Lexie. (I lost the first just last year, remember?)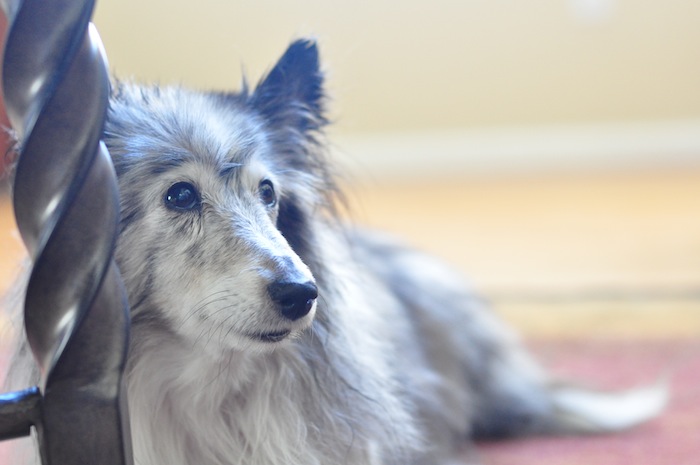 Affectionately known as Lexie-Bear and Booger-Butt, she would nibble my hair by way of greeting.
She was the first of the litter to run to me, all fuzzy fur and fluffiness and everything wonderful about a puppy.  And, as she grew, she made it impossible to argue that dogs don't have personality.
Sometimes I think she thought she was a cat.
But she was a dog.  One of the best dogs.  And I will miss her dearly.
So.  After spending the evening sitting in a puddle of my own snot and tears, I had a moment.  A moment when I realized, Hey.  Of the three of us, meaning Lexie, Justin and Myself, two of us are in the least desirable situations.
And I'm not one of them.
Which means, my friends, that I had an epiphany.  I could wallow and bemoan my current lonely lot in life, or I could peel my Domestiphobic self off of my unswept laminate floors and make the most of this situation.  Use the alone time to evaluate myself, progress my career, and catch up on missed episodes of The Bachelorette.
Important stuff.
I know from experience that the next several months will be full of ups and downs — moments of clarity and moments of wallows. But if I can remember that this time is also a gift, maybe I'll learn not to waste it.
Today IS another day.
I have lots to share with you, so stay tuned.  Just have to get my photos together.