Feelin' Smoothie.
Today, I' was feeling fat.
I know women can relate.  And guys, don't tell me you've never left your pants unbuttoned under a baggy t-shirt.
So for dinner, I did something I've never done before.
I made a smoothie.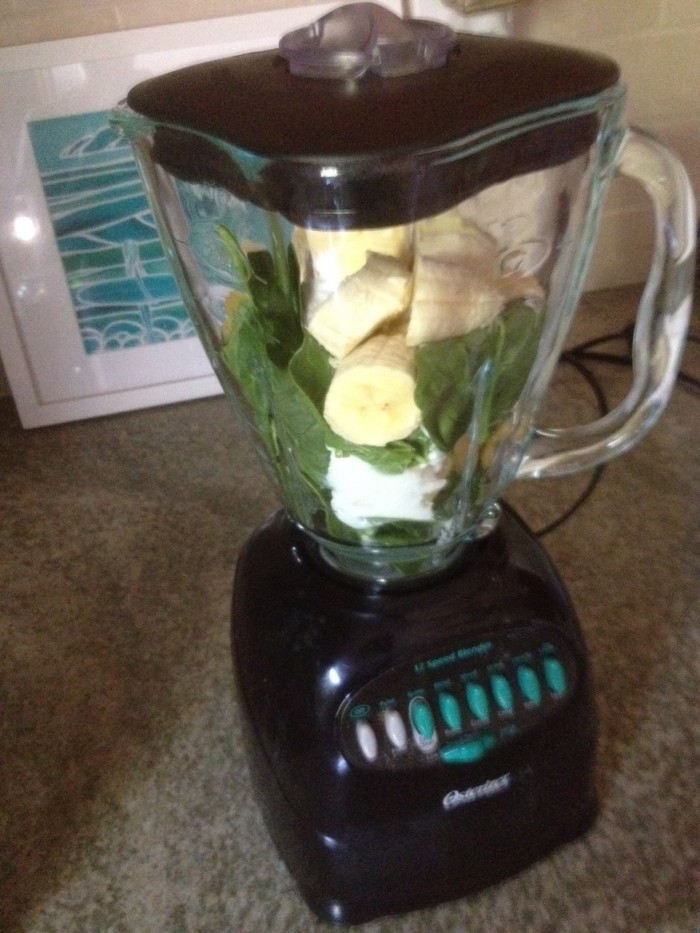 One handful of baby spinach, 1/2 cup of plain yogurt, 1/2 cup of diced pineapple (I used the kind in the jar), 1/2 cup of water, and 1 banana.  (Recipe courtesy of Green Smoothies Power.)
I only have one thing to say:
It tasted SO much better than I expected.
Of course, I added a couple of cookies on the side.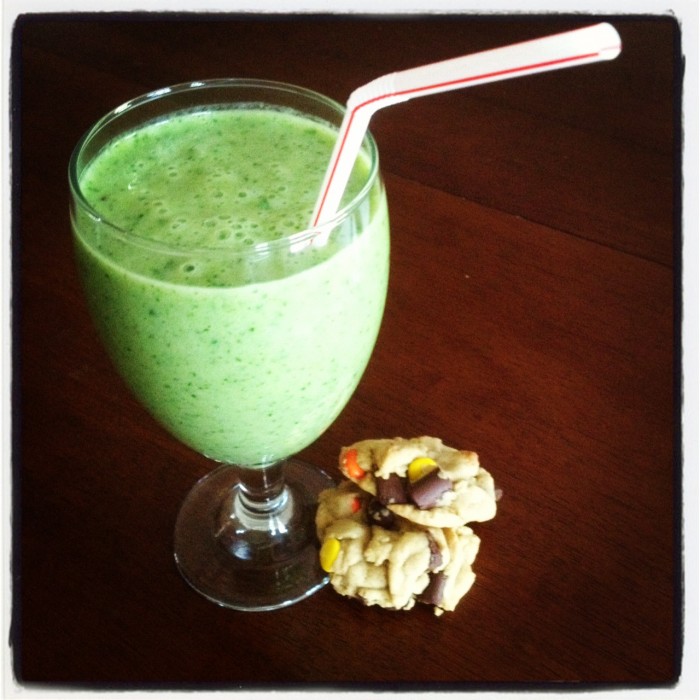 I guess I had two things to say.
That is all.
Katie
Thank you for reading Domestiphobia! Knowing you stopped by totally makes my day. If you want to make my week, you should sign up for my mailing list for exclusive updates. It's free, guys, and I won't spam you. I'm also on Facebook, Twitter, Instagram, and Google+ if you want to connect!