Feelin' Smoothie.
Today, I' was feeling fat.
I know women can relate.  And guys, don't tell me you've never left your pants unbuttoned under a baggy t-shirt.
So for dinner, I did something I've never done before.
I made a smoothie.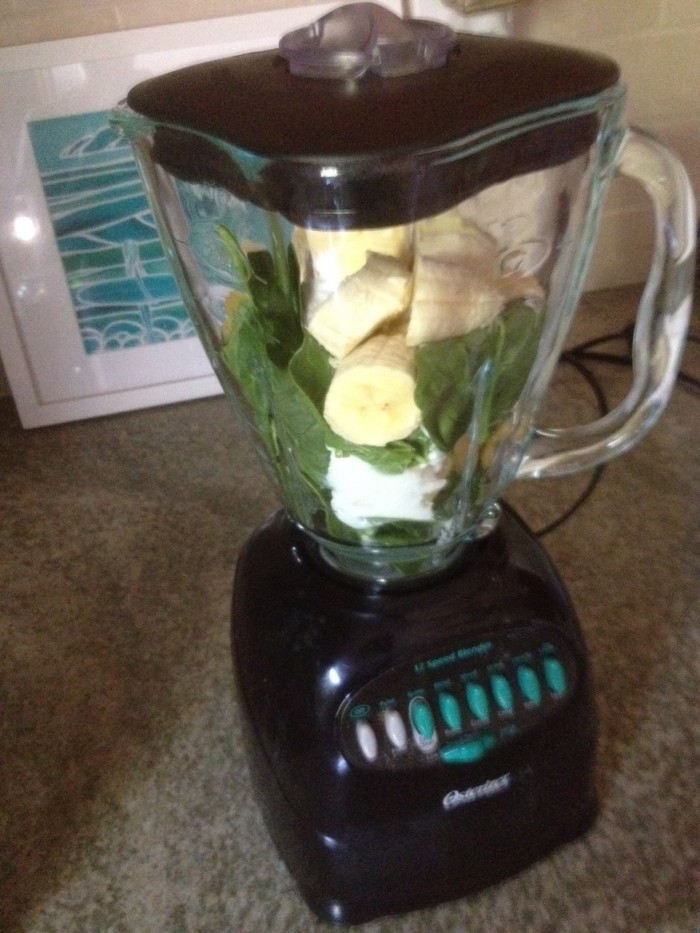 One handful of baby spinach, 1/2 cup of plain yogurt, 1/2 cup of diced pineapple (I used the kind in the jar), 1/2 cup of water, and 1 banana.  (Recipe courtesy of Green Smoothies Power.)
I only have one thing to say:
It tasted SO much better than I expected.
Of course, I added a couple of cookies on the side.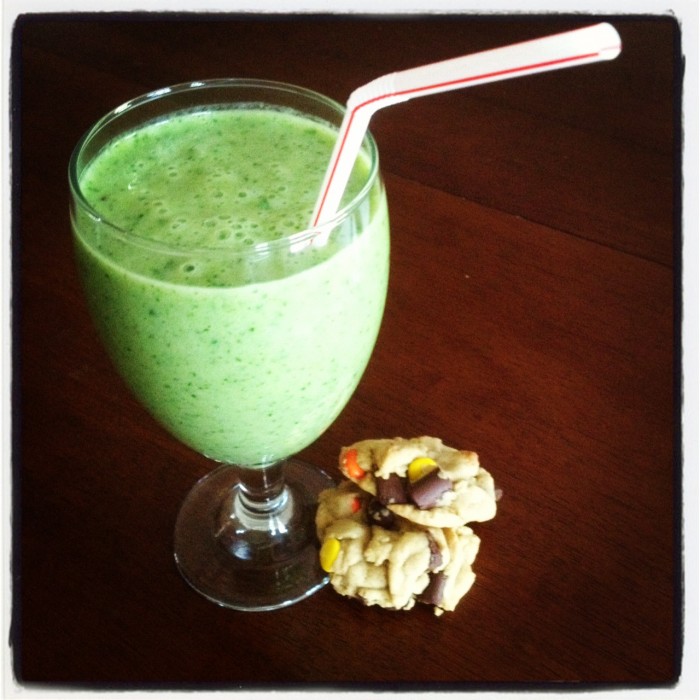 I guess I had two things to say.
That is all.