So You Want to Eat and Drink in San Diego? You Should Probably Start Here.
So in my last post, I intimated — no, I bragged — that I had some of the best food and drinks in San Diego.
Now.  I want you to read that as, "I thoroughly enjoyed the food and drinks I had at these places in San Diego" and not, "This is the absolute best stuff you could possibly get in San Diego" because frankly, I don't know if it was the best in San Diego because I was only in San Diego for 3 days.
All I know is that what I consumed at the following choice establishments was phenomenal, as was the service and overall atmosphere.
*DISCLAIMER: Of course I inadvertently left my nice DSLR camera in my hotel room, along with my sunscreen, apparently, for the majority of my excursions, so you'll have to settle for the dark, blurry images provided by my iPhone.
First up?
My friend Suzy, a lovely lady I used to work with during my cubicle days at Fort Bragg and who happened to be traveling to San Diego around the same time, was adamant about finding us a "craft cocktail" bar.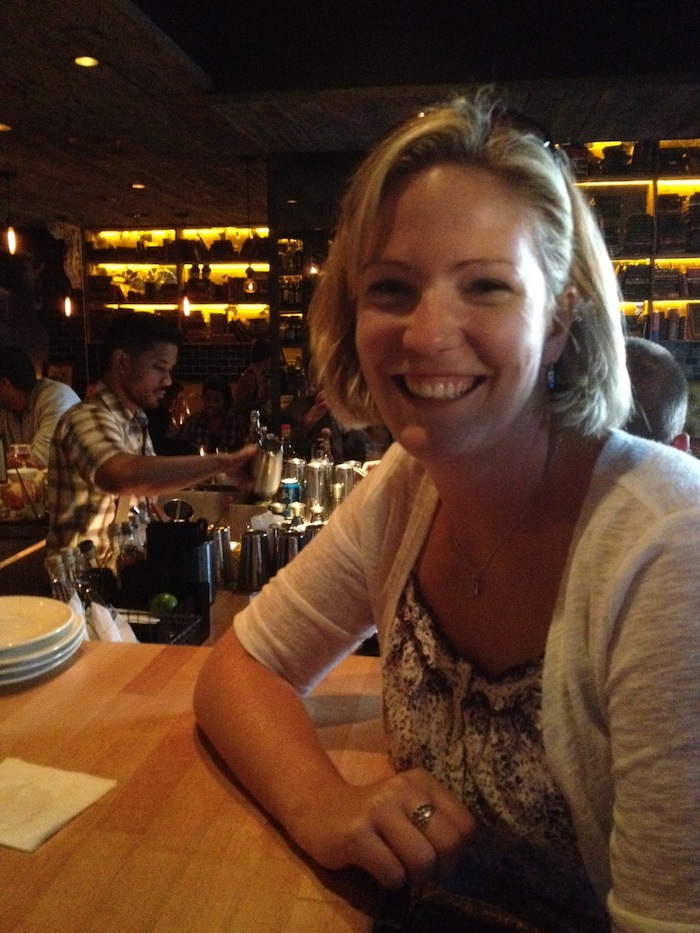 In case you're wondering, as I was at the time, a "craft cocktail" bar is a place where the bartenders — aka. "mixologists" — are encouraged to concoct a select menu of handcrafted cocktails, namely using high quality and often house-made ingredients.  It's a "back to basics" approach, so to speak — a nod to old timey times when quality and artistry meant more than commercialism and mass production.
The place she found in her spur-of-the-moment smart phone Google search was called Craft & Commerce, and it promised, as far as we could tell, to uphold all of the above.
Plus, the bartenders wear sexy suspenders.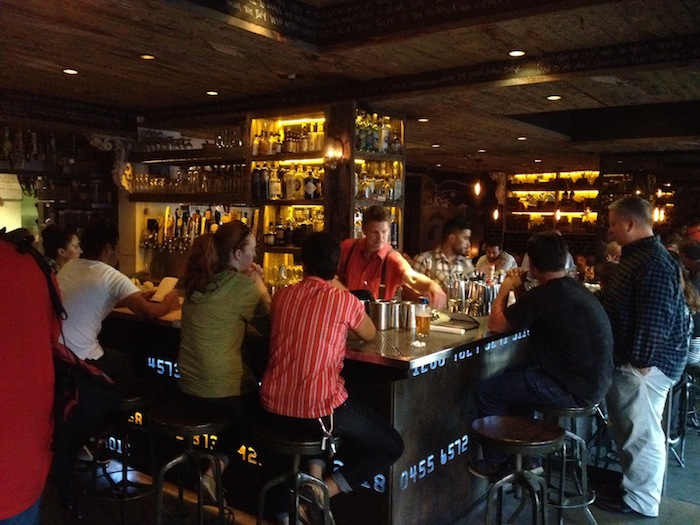 A quick text to Dennis, my local, confirmed that this was indeed a choice establishment.  We walked our post-happy hour slightly tipsy selves a mile-and-a-half's worth of city blocks away from San Diego's infamous Gaslamp Quarter to a slightly seedier part of town on W. Beech Street, but all our misgivings were forgotten when we came upon this comfortably crowded gem of a bar.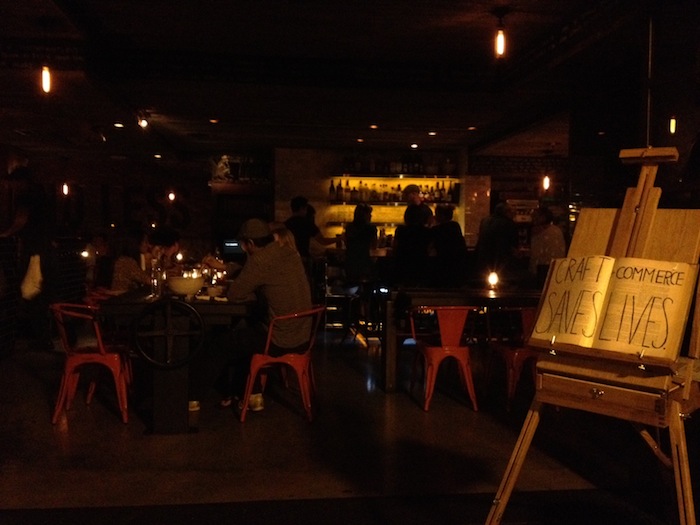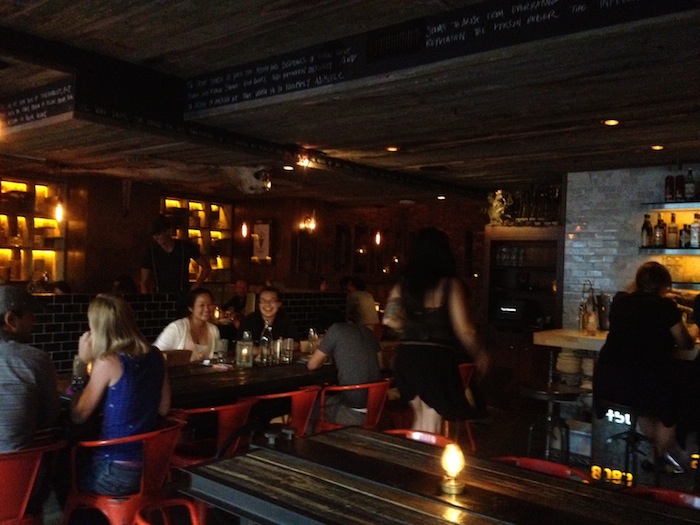 The whole place was done up in this groovy steampunk library-esque decor with shelves of tattered books and Edison bulb industrial light fixtures and mounted plaster heads of exotic animals.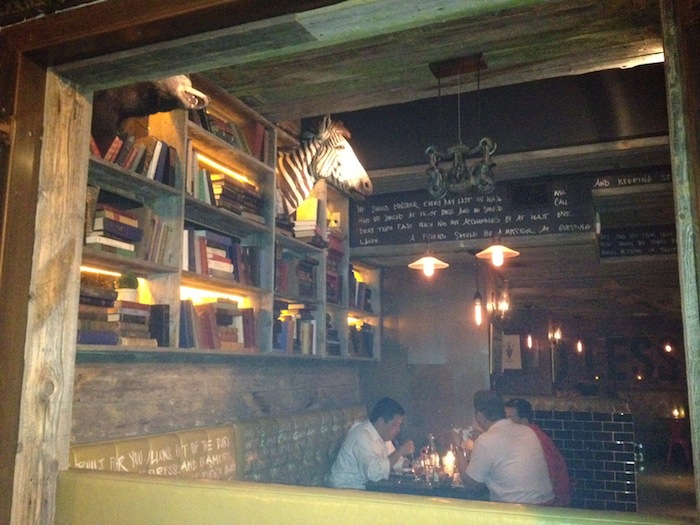 If the bartenders' button-down shirts and newsboy caps weren't charming enough, a couple of gentlemanly patrons were nice enough to offer us their seats at the bar while they waited for their table, which pretty much tells me that San Diegoans — San Diegonites? — San Dieganese? are not only a beautiful but a courteous bunch.  Of course, it doesn't hurt that Suzy is a curvaceous 5′ 10″-ish blonde, but whatever.
We'll call 'em nice.
The menu offers a wordy attempt to explain Craft & Commerce's mission, but I can sum it up for you based on experience: Cute Boys, Delectable Drinks, Cute Boys, and The Best Macaroni And Cheese In The History Of Ever.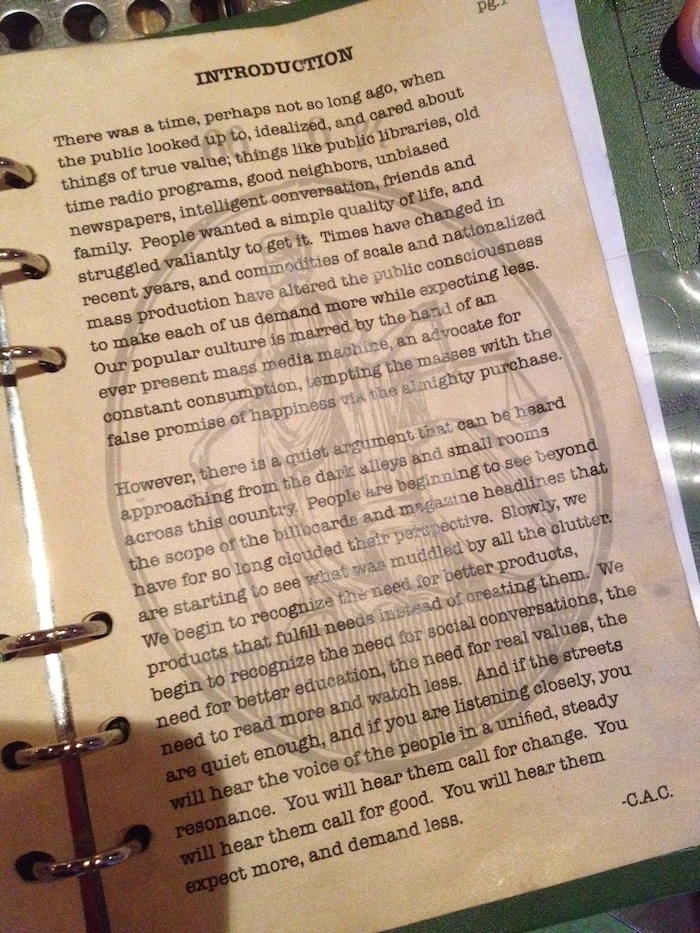 The cocktails were all around $10 if I remember correctly, which may sound high if you live in the midwest but is actually incredibly reasonable if you've ever been to say… Vegas and paid $14 for a house rum and coke.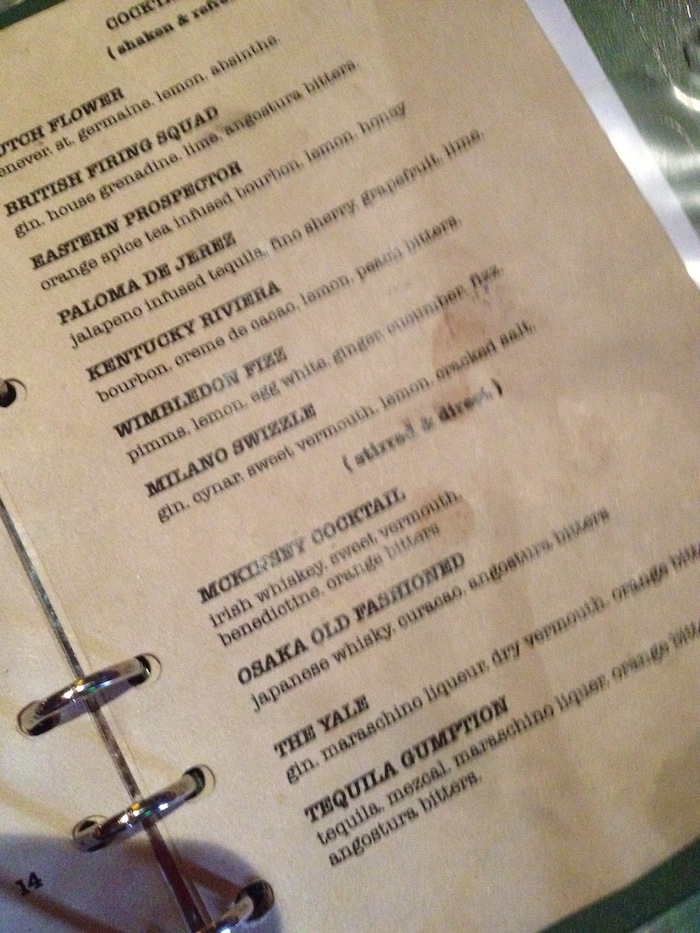 Intrigued by the prospect of egg whites in our drinks, Suzy and I both opted for the Wimbledon Fizz, which consisted of Pimm's, lemon, egg white, ginger, cucumber, and… uhh… fizz.  My first experience with the gin-based Pimm's liqueur was back when we stayed with Justin's aunt and uncle in Philadelphia (wow, I just realized I never finished telling you about that!), when they fixed us a couple of delicious fireside drinks called Pimm's Cups.
I was hooked.
And the Wimbledon Fizz did not disappoint.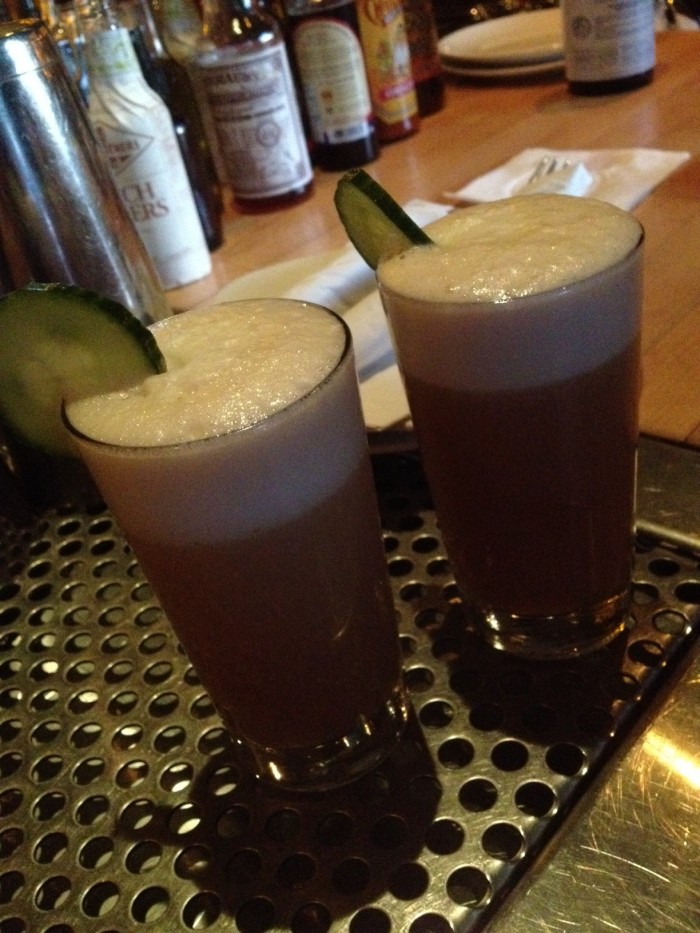 Feeling carby, we decided to split an order of the macaroni and cheese, and let's just say it's a good thing we did.
It was HUGE.
And awesome.
And awesomely huge.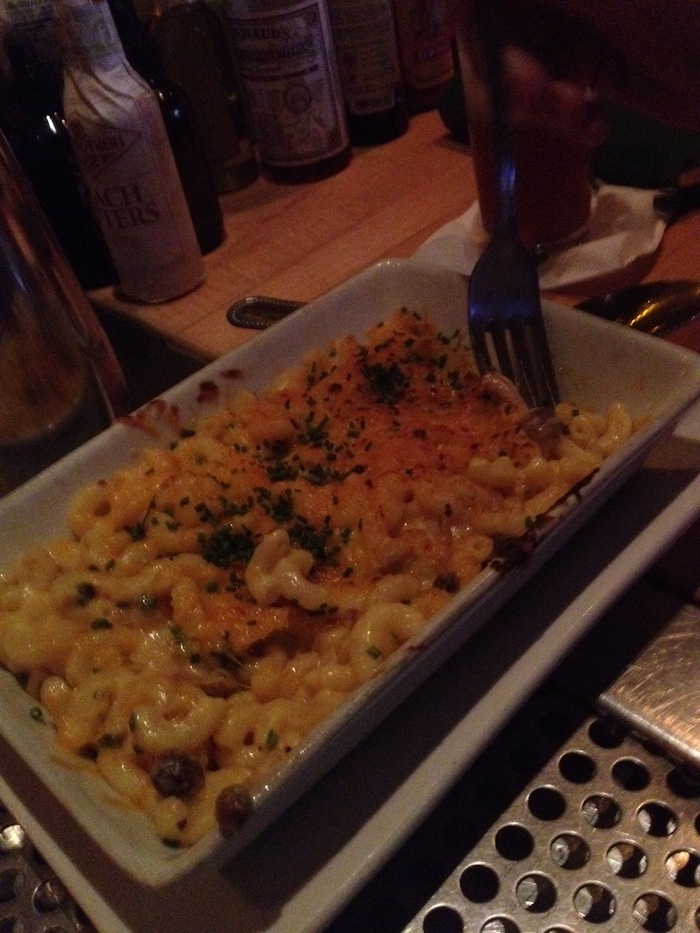 We spent our time there carboloading on cheesy pasta, enjoying our drinks, and watching the mixologists do their thang.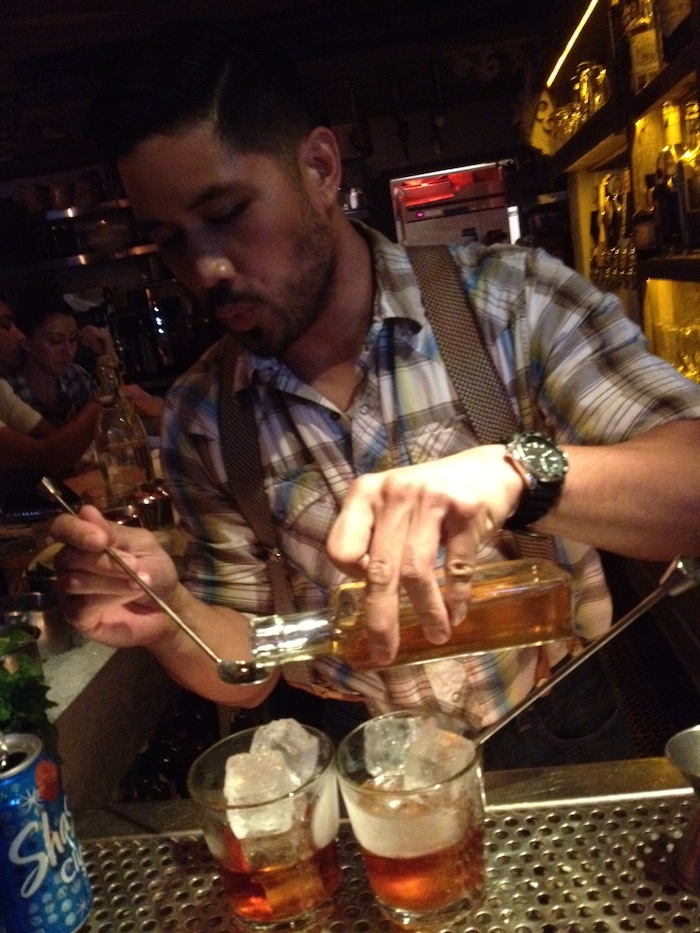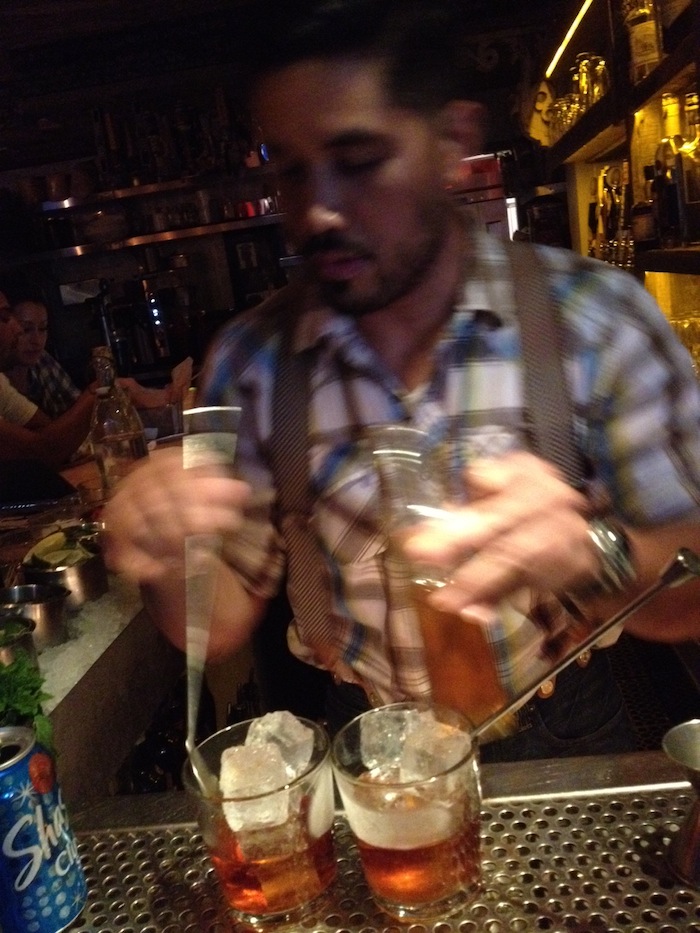 Eventually Dennis and his girlfriend Melissa picked us up to take us to Dennis's pub-by-day/50's-swing-dancing-club by night, Henry's Pub, back in the Gaslamp Quarter.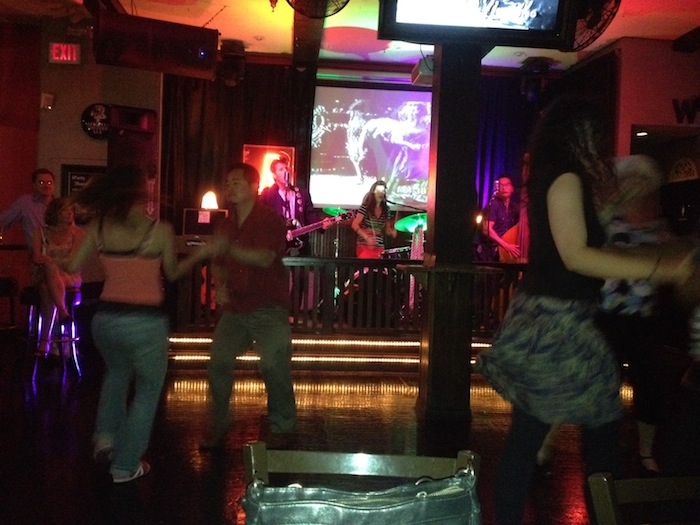 It was a blast, but my tired self was tucked snugly into plush hotel sheets by 11:30 p.m.  (Hey, give a girl a break — it was 2:30 east coast time and I'd been on a plane all day.)
Later in the week, my friend Angie, Dennis and I met up at another restaurant in the Gaslamp Quarter called Searsucker for lunch.  Knowing my affinity for "something different," he figured a place with a menu crafted by Top Chef finalist Brian Malarkey containing bone marrow and duck fat fries would be right up my alley.
And he was right.
Unfortunately, their lunch menu was much more tame.  To speed things along, they had us order off of a looming chalkboard hanging over the hostess stand before we were seated.  We opted for bar seating, though the decor of the place was incredible and offered many lounging options in addition to regular table style dining.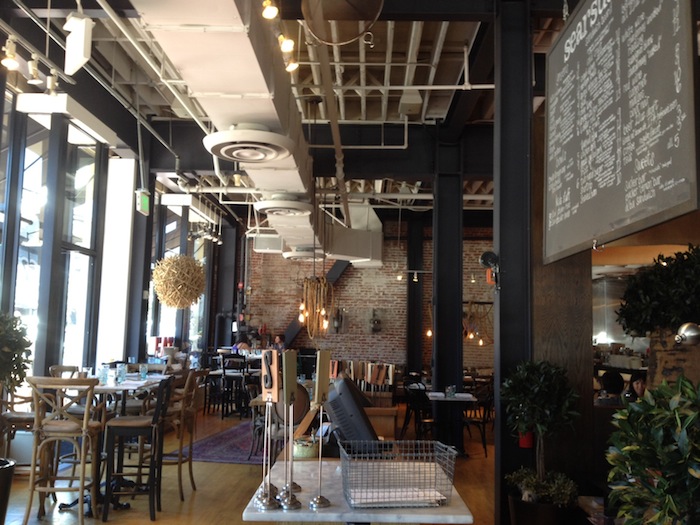 Like Craft & Commerce, this place had an industrial vibe, only more up-scale.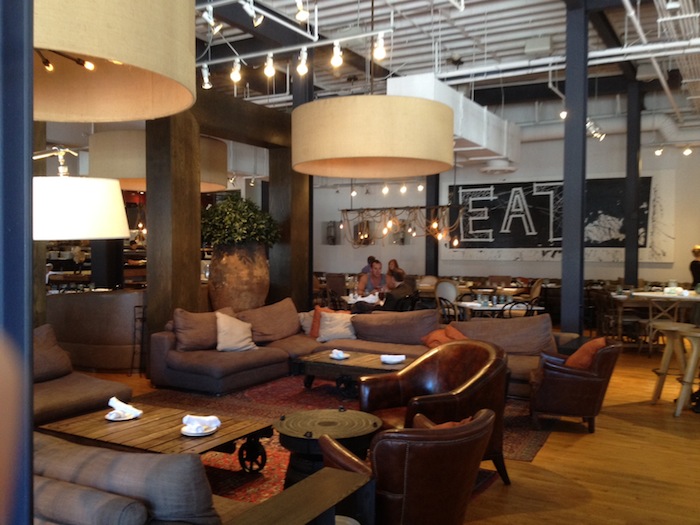 Seriously?  Who doesn't want those low-slung sofas?  The cool ropey light fixture?  The leather chairs?  The wooden coffee table with casters?!
Just me?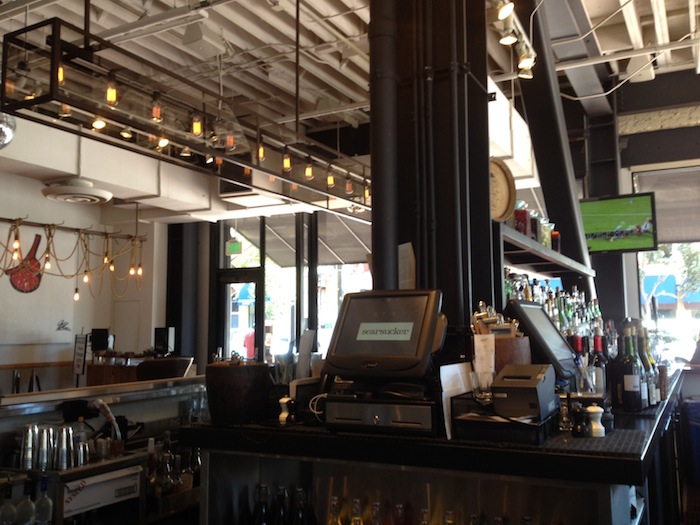 The interior designers captured that industrial look that's so popular right now perfectly, without making the place feel cold and unwelcoming.
Angie and Dennis opted for the "2 Hand Burger," which was highly recommended by the hostess, while I was in more of a piggy mood and ordered the "Apple Pulled Pork."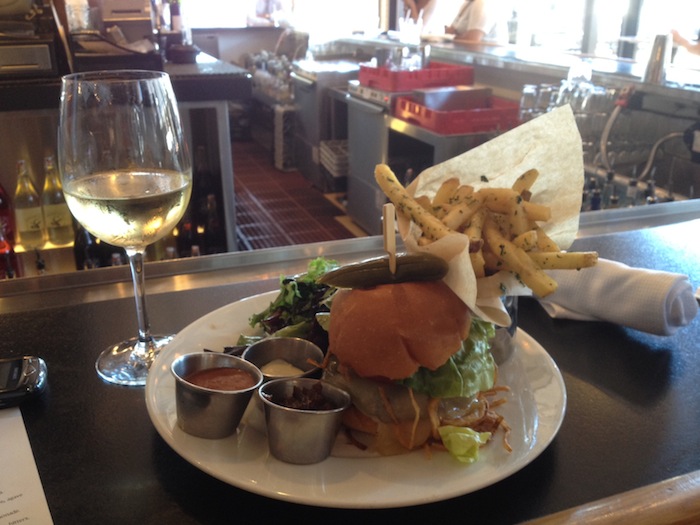 While our entrées were good, it won't go down as one of my most memorable meals.  That said, I would go back to Searsucker in a heartbeat.  In fact, I regret not going again for dinner, for the simple fact that their dinner menu looks insanely appealing, I love the atmosphere, and it's exactly the kind of place I'd want to be if I had several hours to just be.
You know?
Well.
Now you do.
So if you find yourself in the sunny city of San Diego, California anytime soon, check out Craft & Commerce and Searsucker.
When you see the suspenders, you'll thank me.
Craft & Commerce
675 W. Beech St.
San Diego, CA 92101
Searsucker
611 5th Ave.
San Diego, CA 92101
How about anyone else?  Any San Diego locals or visitors have recommendations on some of the best places to eat and drink in the city?