And There Was No Alcohol Involved. I Swear.
There inevitably comes a time during every trip when I get… antsy.
I know — it's not enough that I get antsy when I'm not traveling.  No.  I also get antsy when I am traveling.  And while I don't always act on it, I often feel that I need some kind of change.  Some kind of drastic purchase or body modification in order to commemorate the trip.
After leaving San Diego, I had an itch.  And since I wasn't having any promiscuous sex, I knew exactly what it was.
"Let's get tattoos!" I suggested to 2 of my long-lost loves, Stacy and Becs, over coffee in Austin one morning.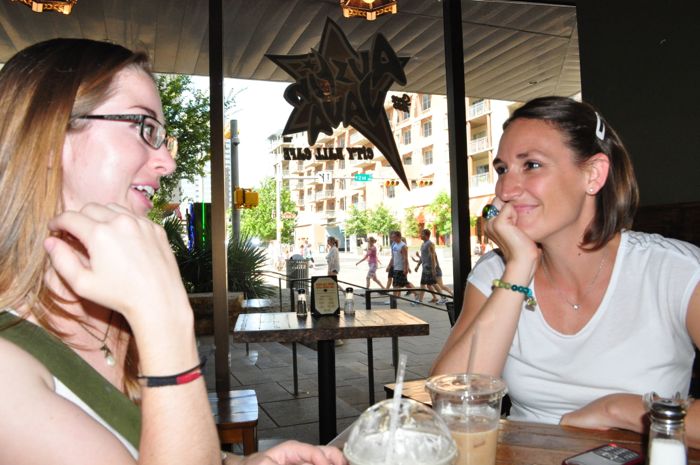 Stacy and I used to work together on Fort Bragg, and Becs was one of my hot-sauce makin' employers in Costa Rica.  Somehow, via the twisting roads we like to call Fate and my own sheer good fortune, they both ended up living in Texas — San Antonio and Austin respectively, and only a couple of hours apart.
I was feeling extra comatose, which was horrific because I only had one day to spend with Bec.
So they took me to Austin Java in order to drug me back into consciousness.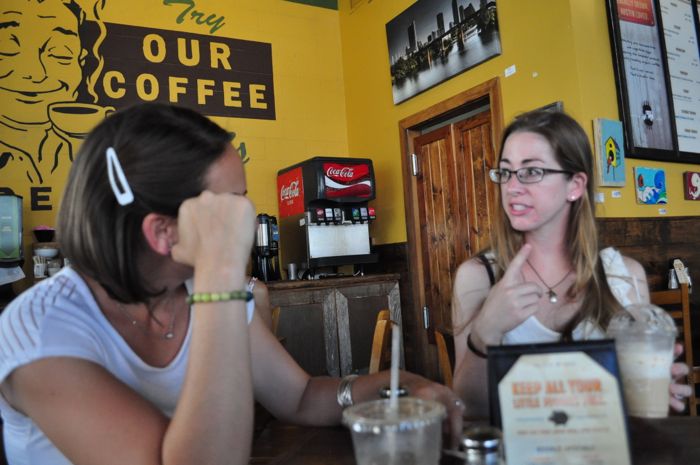 "Hellooo… are you listening?  I said tattoos."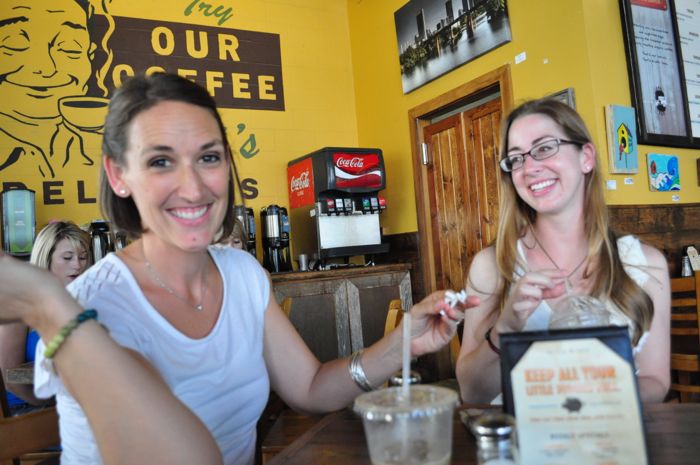 Once they realized I was actually awake, the caffeine having worked its way through my capillaries and into my alertness and pleasure sensor receptacles (it's all very sciency), the momentum snowballed.
"No tattoos," Bec said.  "But there's a piercing I've been wanting to get for a while."
What?  Awesome.  Let's go.
A quick check with the barista, who was overloaded with ink and holes and obviously an expert on the subject, and we were on our way.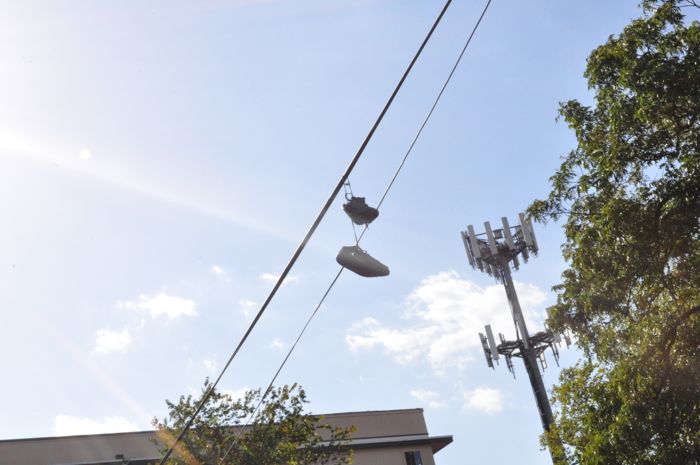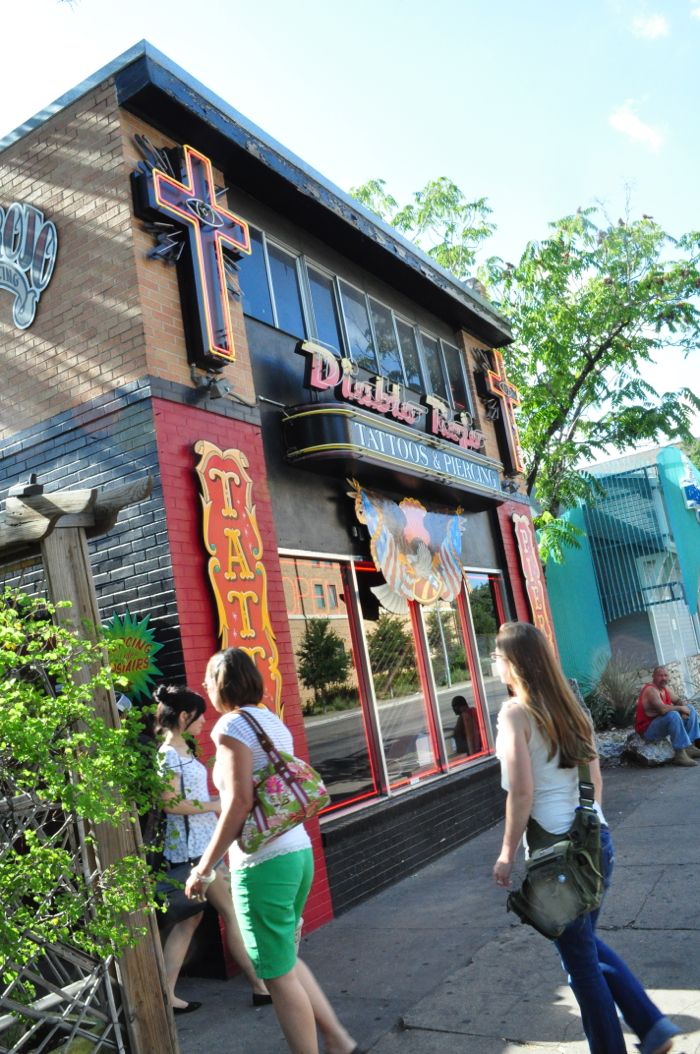 Welcome to Diablo Rojo.  We totally belong here.
Okay, Bec — Time to pick your poison.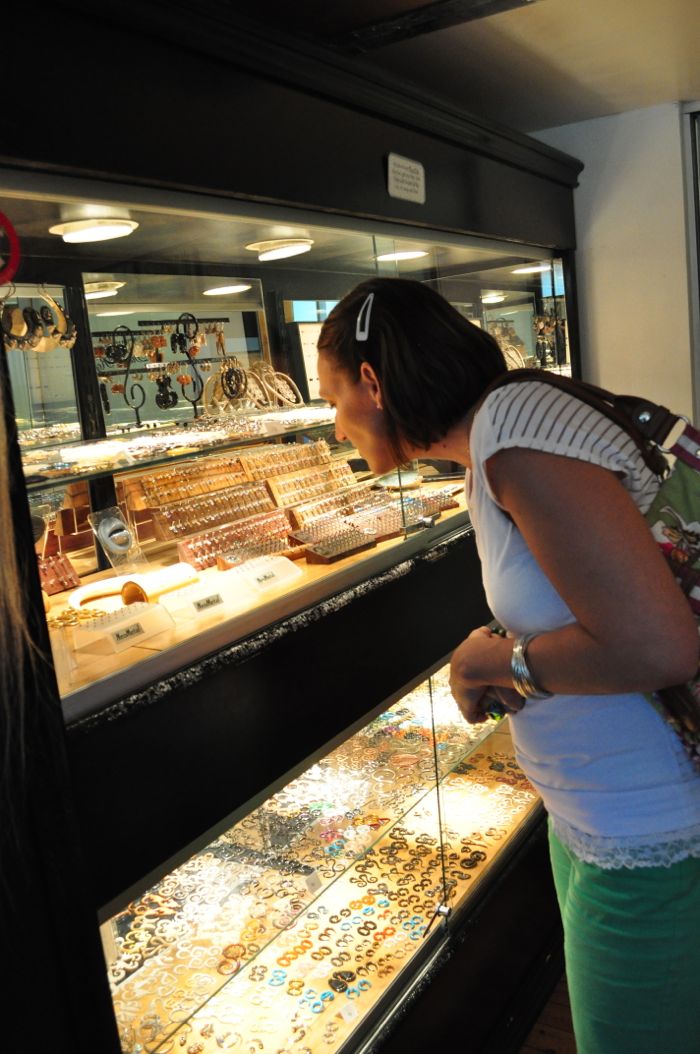 So many choices…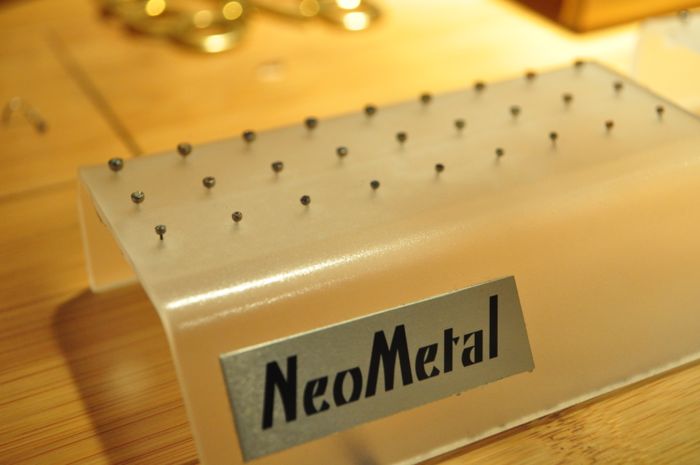 Dainty and demure?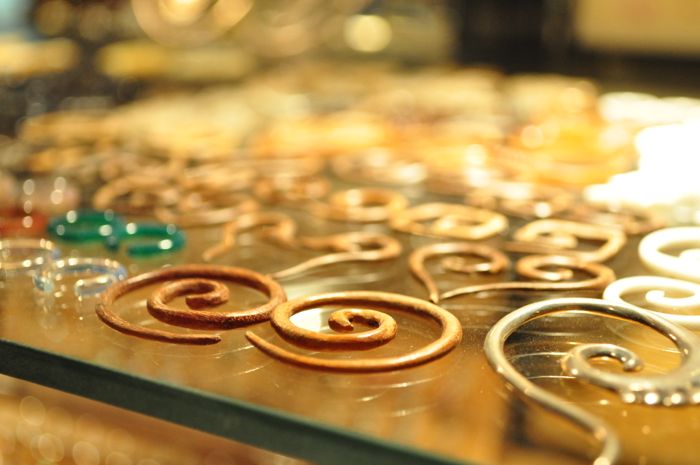 Statement tribal?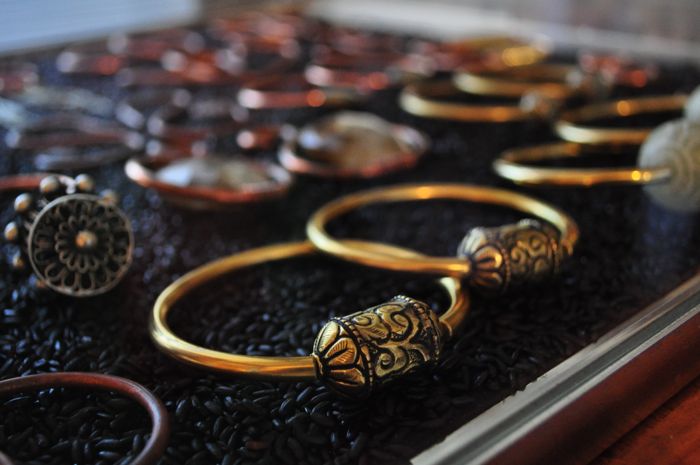 Large and in charge?
I'll admit — I have no clue where most of these are supposed to go.
Fortunately, the expert piercer from New Zealand knew exactly what she was doing.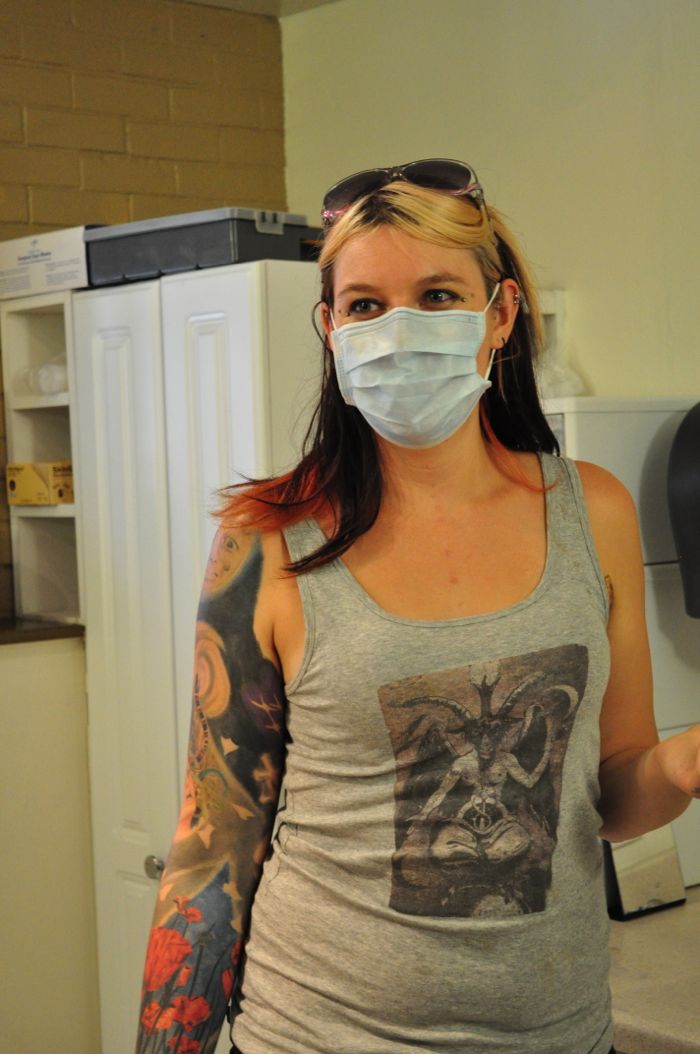 "This isn't going to hurt… any more than sticking a metal needle through nerves and cartilage."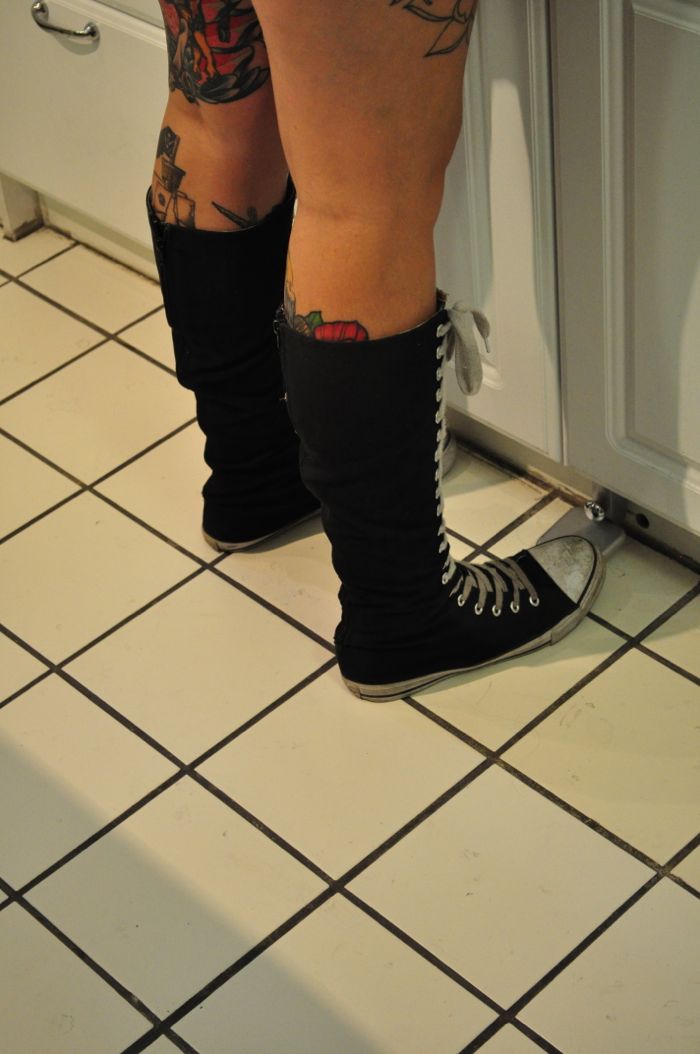 These boots mean business.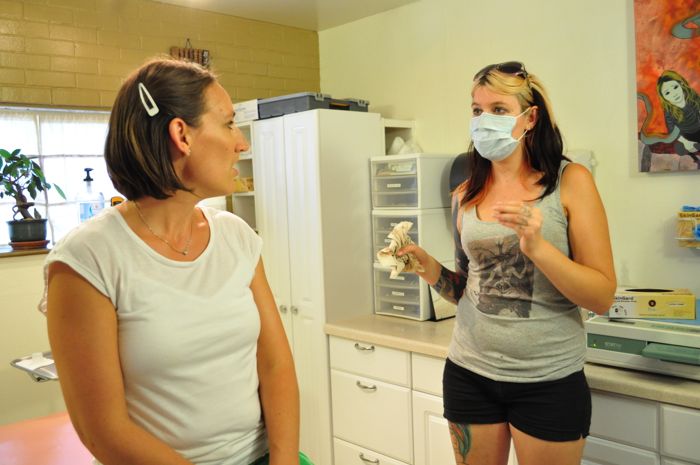 Whenever you get a piercing, you have to get "the talk" on how the place sterilizes its needles and how to properly care for your new punctured body part.  If they don't give you that talk, you should probably sober up immediately and get the f*ck outta there.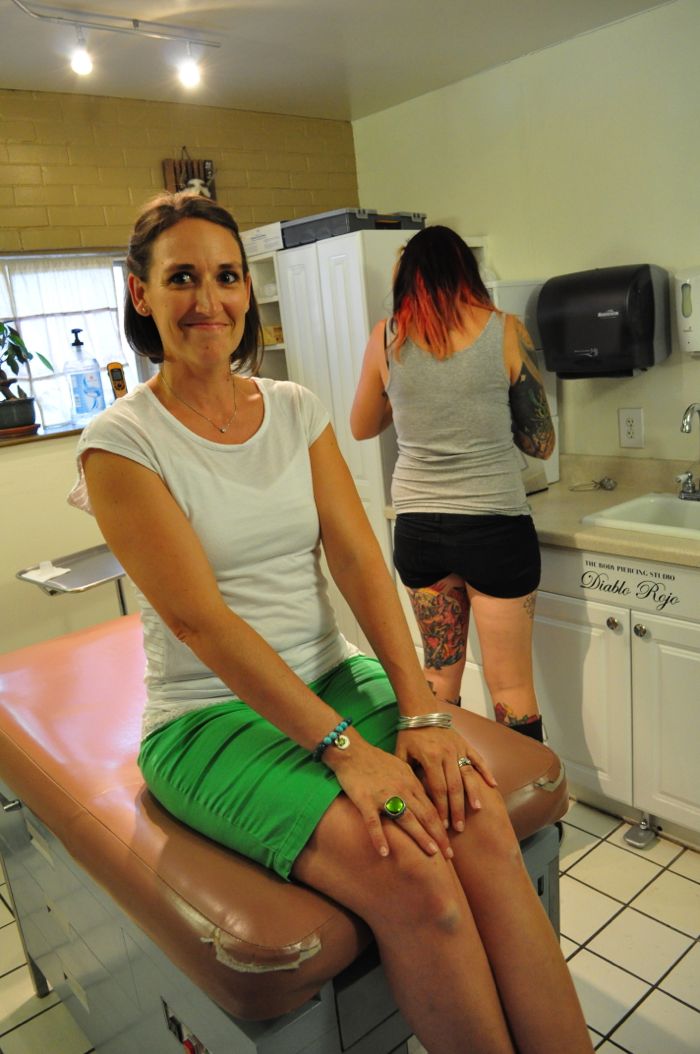 She's still IN!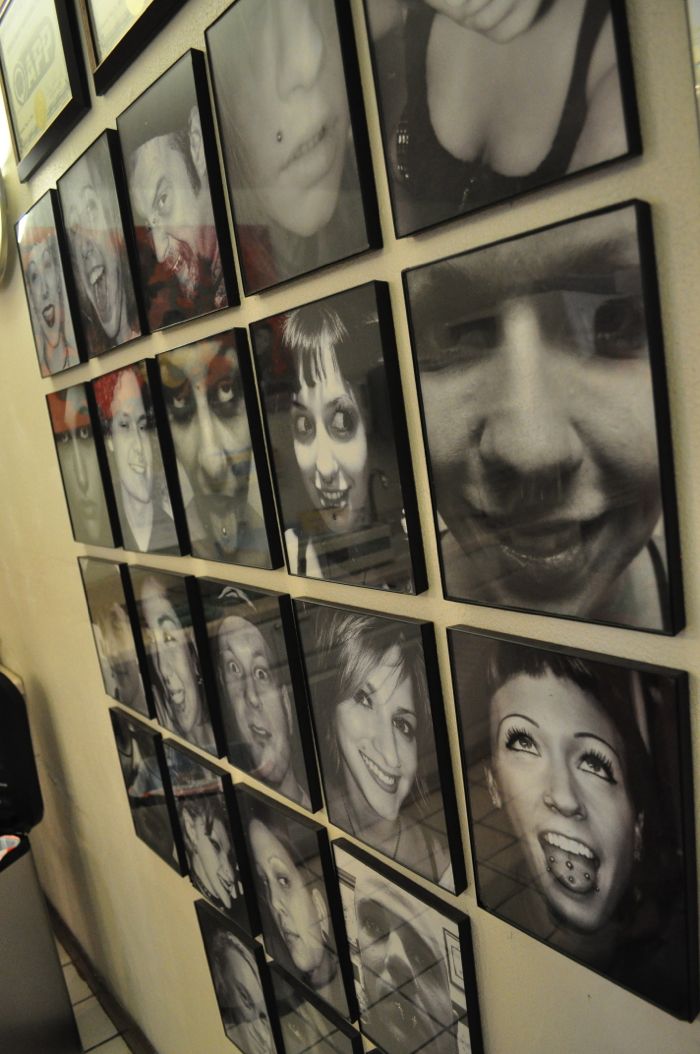 Wanna guess what she got?
…anyone?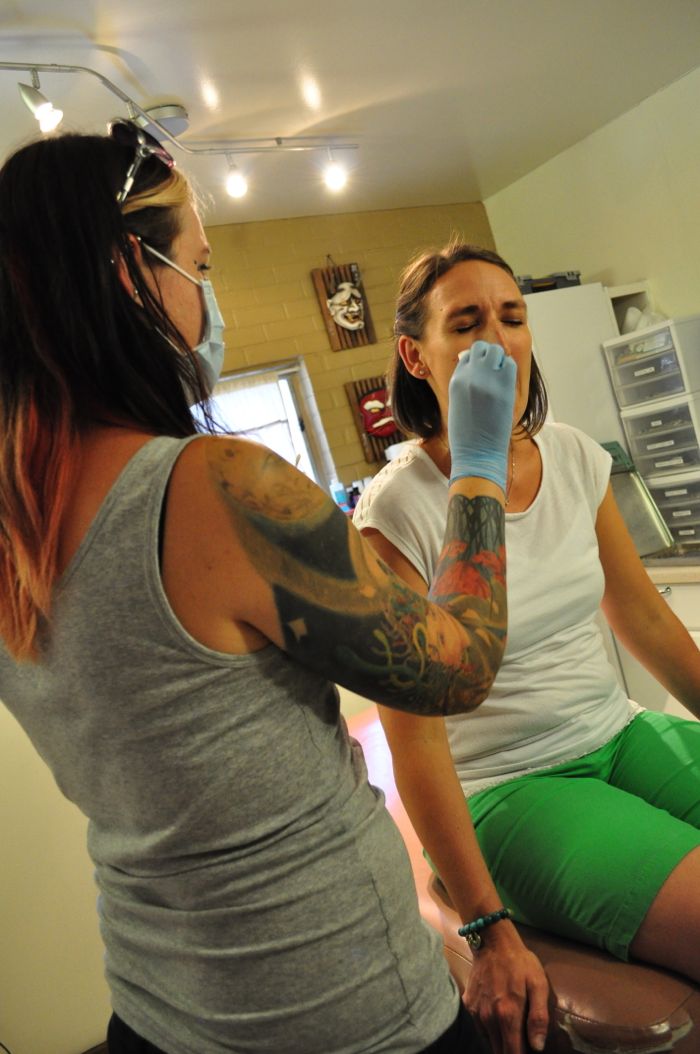 Sterilizing the surface…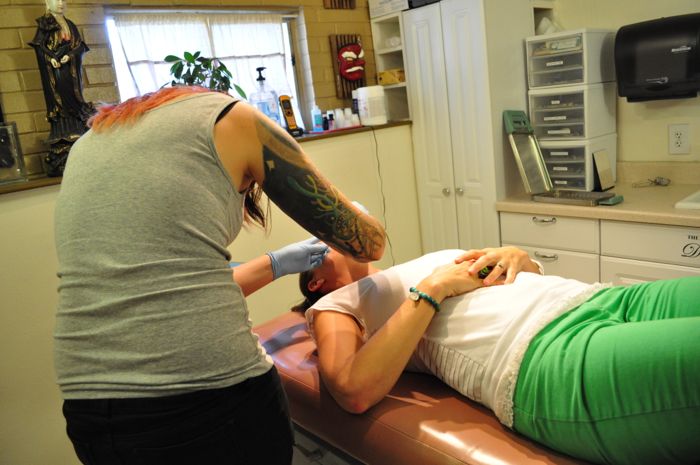 Just relax…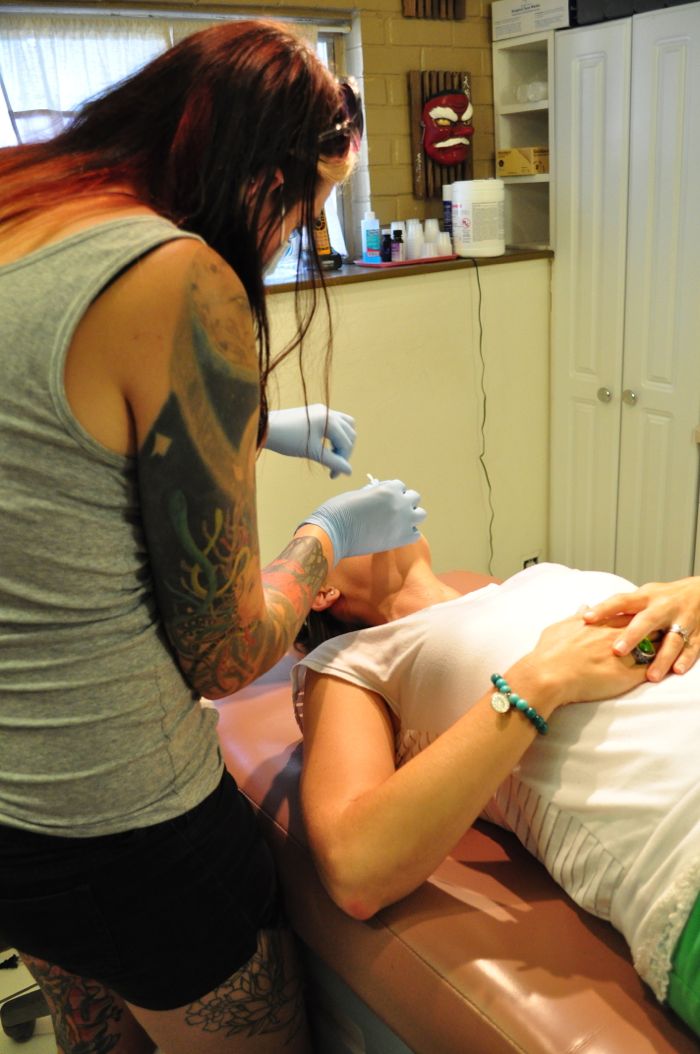 It's no worse than a pap smear… it's no worse than a pap smear…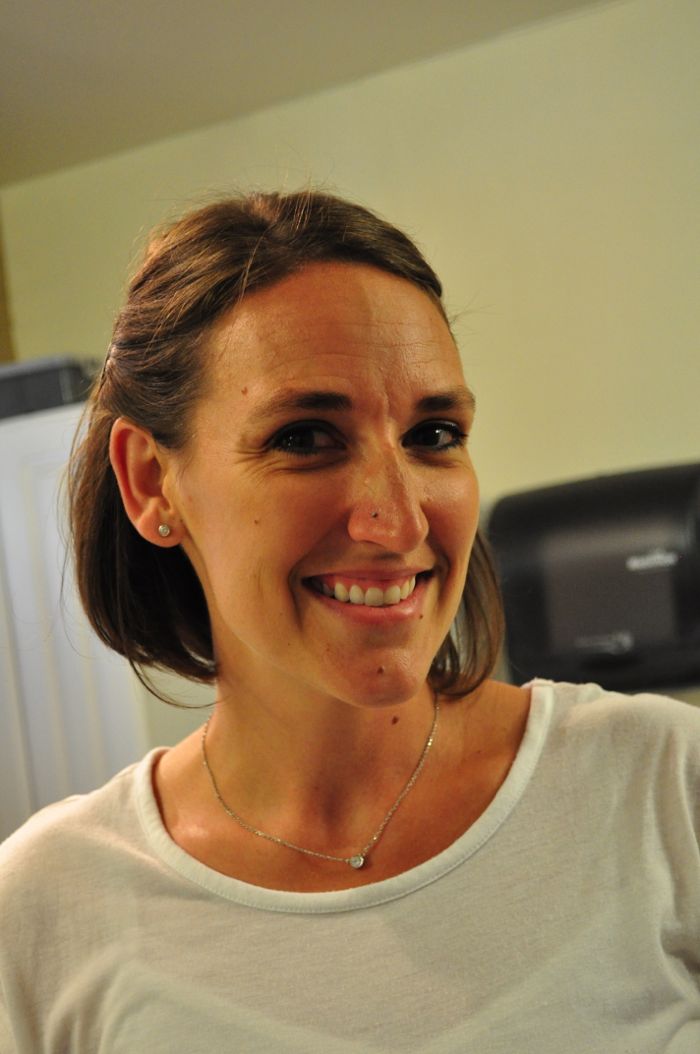 Ta da!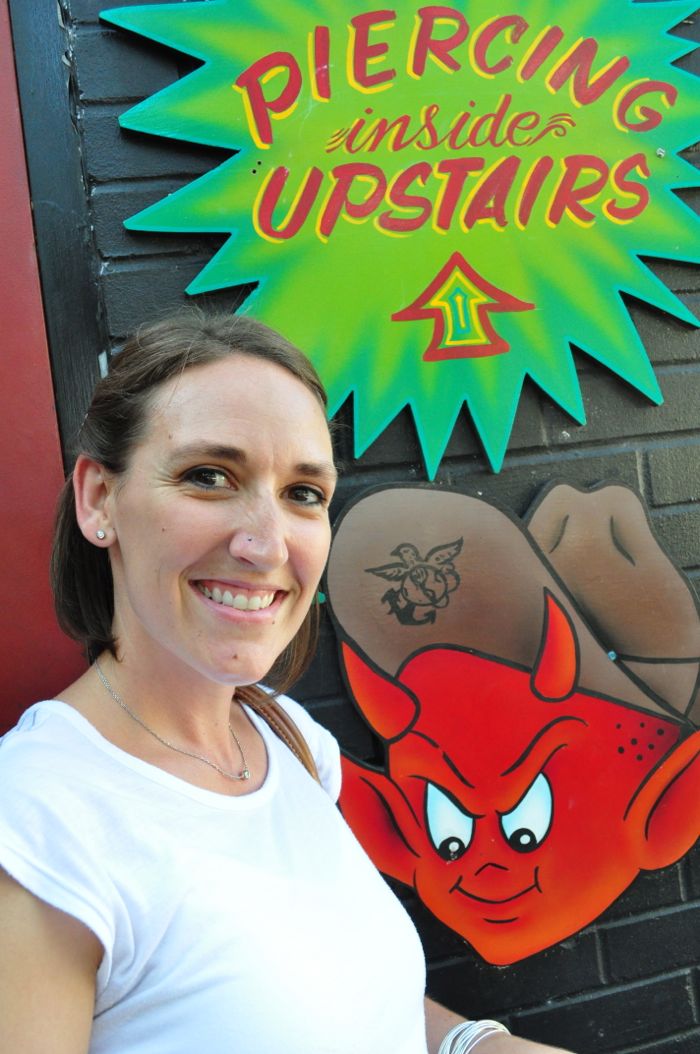 "Hey, Devil — my eyes are up HERE."
Anyway, she's pulling. It. Off.
I, however, as the queen of now-cliché piercings and tattoos (yes, I have a navel piercing circa 1998 and a "tramp stamp" circa 2000), decided to hold off until I know what I really want.
I did make an impulse purchase at the coffee shop, though — and it was slightly more expensive than a couple of grande, non-fat chai lattes (though not by much):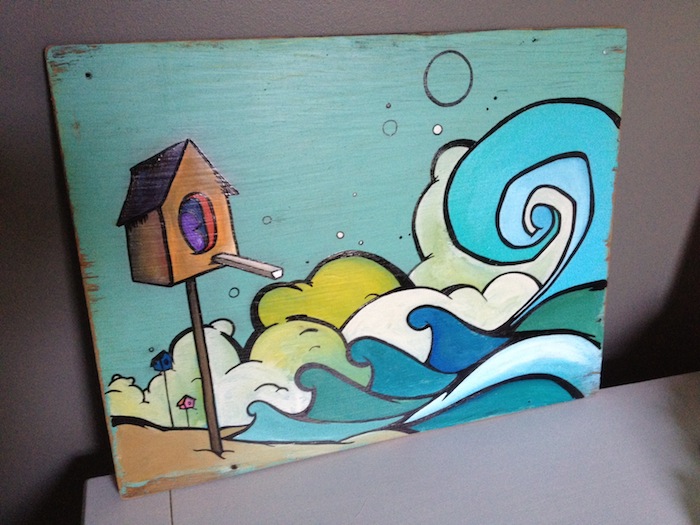 "Beach Houses," painted on a piece of scrap wood, by local artist and elementary school art teacher, Mike Johnston.
I think I love it — nails and all.