And Two For Tea…
As much as I'd like to be, I'm not really a tea drinker.
I enjoy thinking of myself as misplaced Euro trash, but more of the waify, carefree, wine and cigarettes with lunch variety than the humorless, pearl-wearing, yellow-stained teeth variety.
More this: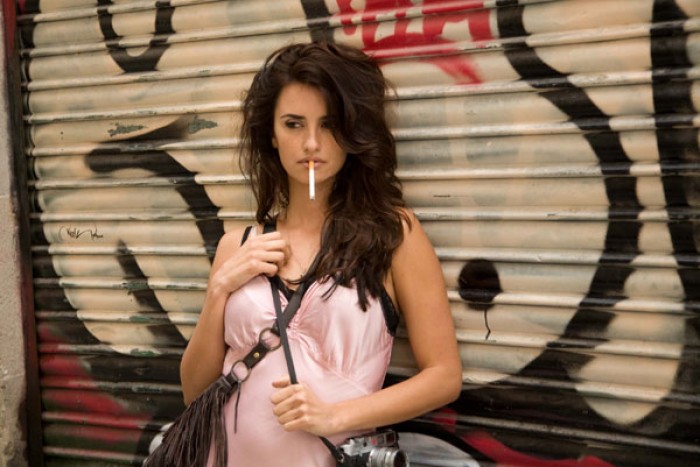 Less this: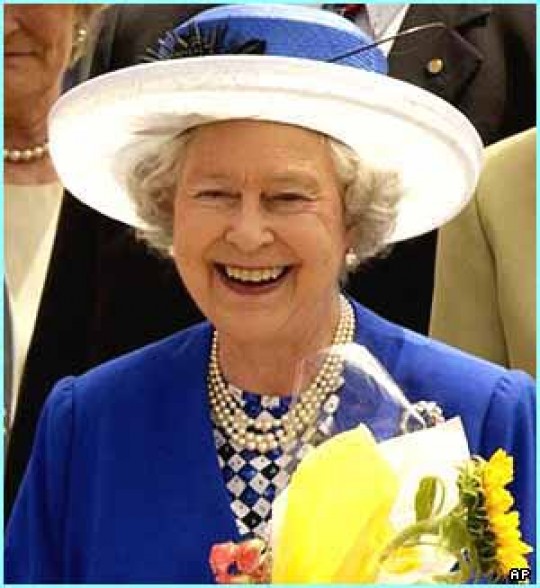 Of course, we're talking strictly in stereotypes.
And I don't smoke.
And I look nothing like Penelope Cruz.
Because it's a cruel, cruel world.
Anyway.
My point is that despite all of the wonderful things I hear about tea, I much prefer getting my nighttime antioxidants from fermented grapes over sticks and leaves, and coffee is too ingrained into my mornings for me to wake up to anything else, and for those reasons I will probably never be a true convert.
However.
When I was in San Antonio a couple of months ago, my friend Stacy took me to a tea room that almost changed my mind.
Almost.
See, I've always maintained that when you visit a new city, it's wise to make yourself friendly with a local. Stacy and I go back to our cubicle days on Fort Bragg, but we kept in touch after I ran off to make hot sauce in Costa Rica and she ran away with her husband back to Texas.
In a city like San Antonio, it's easy to get lured in by its magical River Walk filled with overpriced restaurants, twinkling lights, touristy shops filled with trinkets to take home, and plenty of beautiful spots to sit and contemplate how many drunk spring breakers have peed off the boardwalk into the murky depths of the waterway. But with a local, you might be more inclined to visit the city's rusty edge or the King William Historic District, where resides a squat maze of rooms that comprise Madhatters Tea House & Café.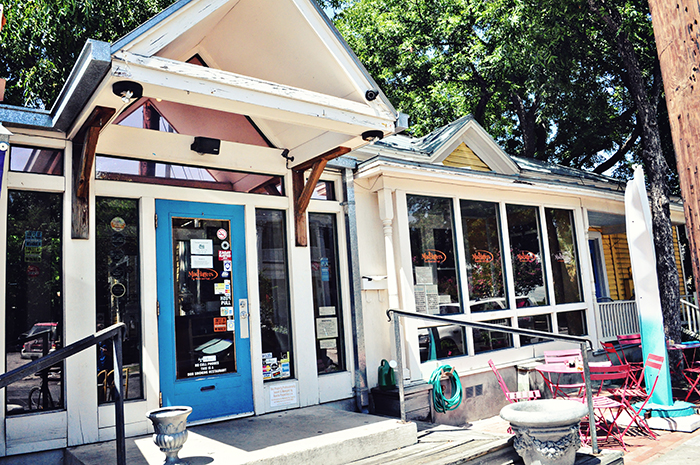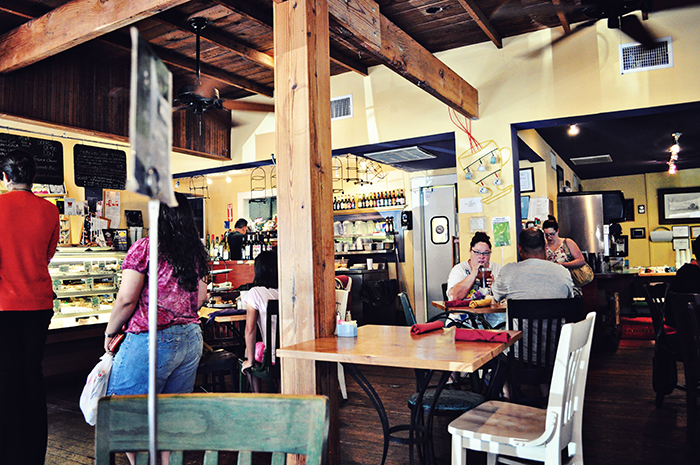 Beamed ceilings, crooked rooms, mismatched chairs and local art define the quirky decor, and one look around made instant my decision to ignore the long line at the counter and treat it as a true sign that this was the place to have lunch.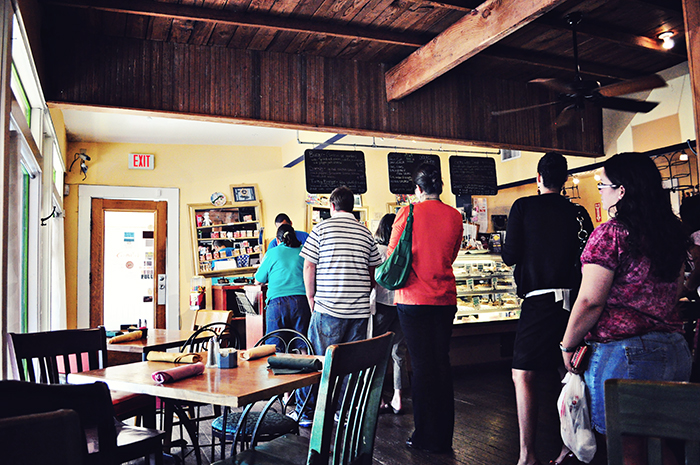 The line traveled quickly, leaving us just enough time to peruse the extensive menu.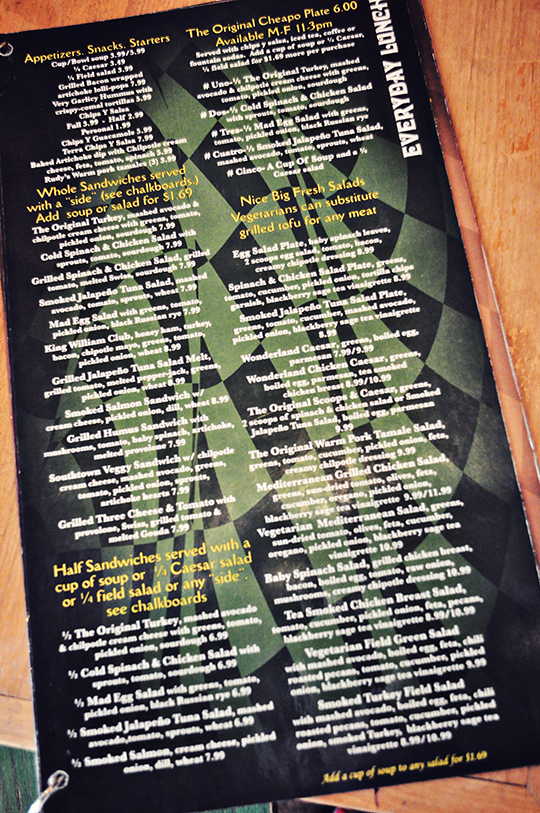 Of course, since this was a tea room, we decided to embrace our girly girl selves and ordered the Tea for Two, complete with crustless sandwiches, scones, and little mini desserts with fancy French names.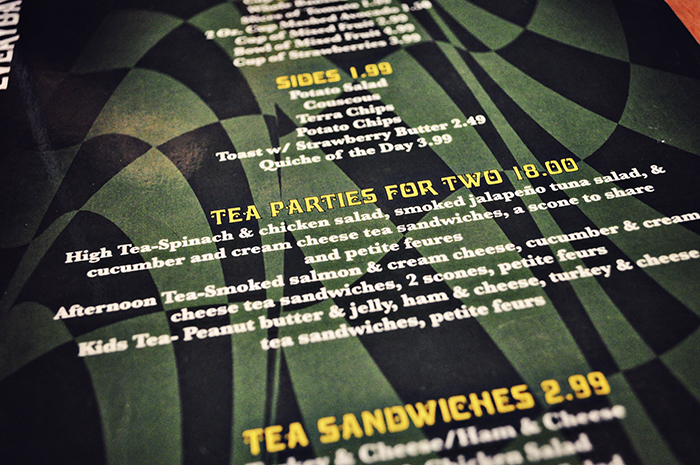 After ordering at the counter, we selected our tea cups and I was reminded for a second of what it's like to just play. To make tea cup selection a big, stinkin' deal. To forget for a minute about mortgages and Homeowners' Associations and quitting my job and just have a tea party because dammit, sometimes you just want to lift a delicate cup from an intricate saucer, stick your pinky in the air, and curse your decision to leave the house without your wide-brimmed hat.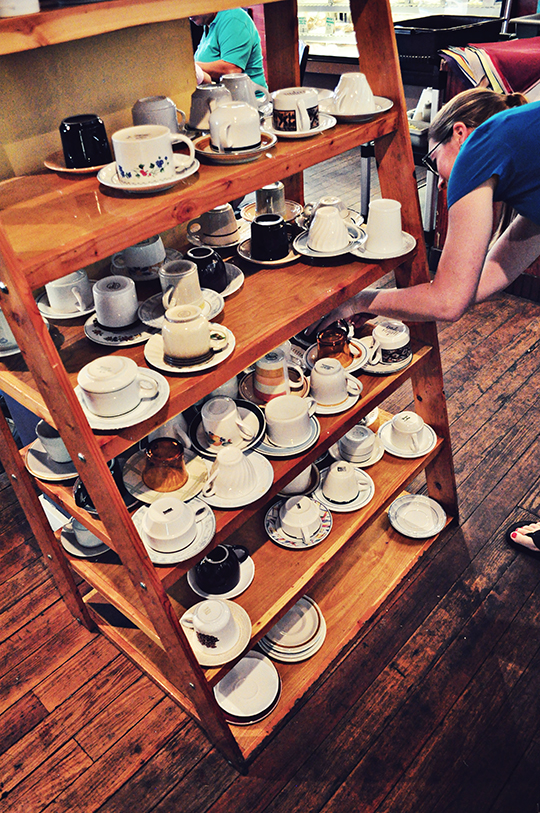 I don't remember what kind of tea we drank, but it was delicious, served hot and steeping at our table in its own funky pot.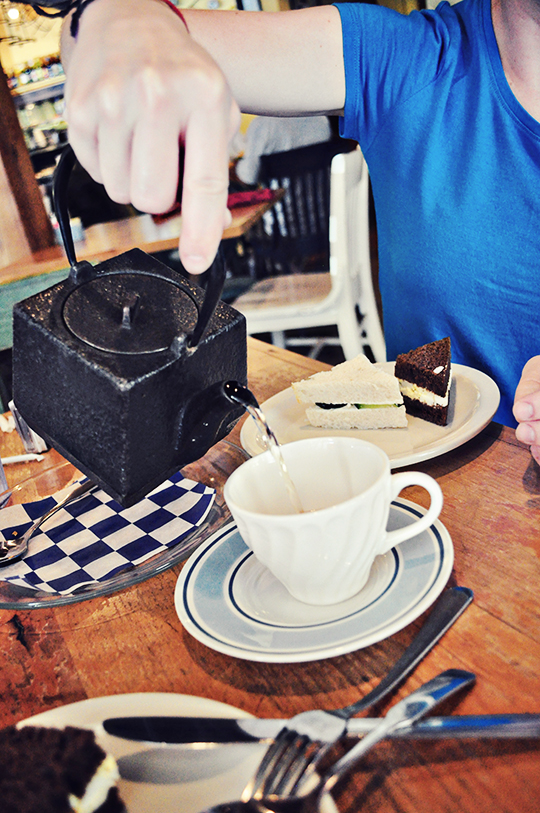 And excuse me? Crustless sandwiches? I always thought that was wasteful as a kid and so never requested my bread sans crust, but whoa. I was missing out. There's something about thick, fluffy bread unimpeded by stiff crust, and tell me — will people start looking at me funny if, at almost-30-years-old, I start cutting the crust from my sandwiches?
If so, I'll just tell them my teeth are rotting because I'm getting so old.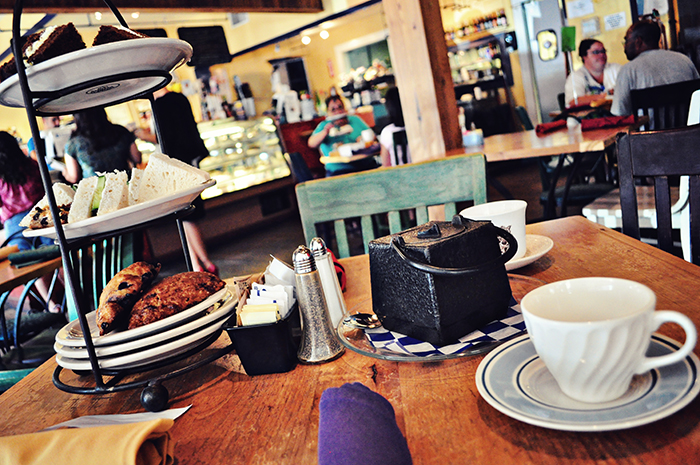 Meager as it looks, it was actually a pretty filling amount of food. And the trick, my friends, is to eat slowly. Savor the flavor. Sip warm tea. Enjoy conversation with long lost friends and pretend, just for an hour, that life's as simple as we want it to be.
It wasn't wine and cigarettes, but the effect, I think, was the same.