They Paved Paradise And Then Dug Tunnels To Access It Again. Seriously, San Antonio. That's A LOT Of Work.
It's during times like these — when the sky is gray and it's kind of blustery and the color of the air itself seems cast in that hazy shade of winter — when I like to reminisce on happier times.
Warmer times.
Times like this past summer when I visited my dear friend Stacy in San Antonio.
I've told you before how great it is to find yourself a local when you travel — someone who can show you the sweaty armpits of a place and not just its glossy, airbrushed facade.
And just why would you want to see the sweaty armpits?
Because, my friends, the armpits are what make it interesting. The armpits are where the real people live and work and play.
But it's good to see the touristy bits too, because — obviously — you can't really experience a place without also seeing what makes it popular.
This is why, despite the ungodly heat and humidity emanating seemingly from the surface of the earth itself, we left the quiet sanctity of Madhatters Tea House in the King William Historic District in search of The River Walk.
At first glance, the bowels of downtown San Antonio seem like the congested, twisting maze of any other metropolitan area. Towering skyscrapers and bustling taxis and besuited individuals clambering to get to the office on time.
Except it's hot. Crazy hot. And humid. Especially in July. And most of the buildings are the color of sand, as though they can emulate dryness if they try hard enough to look like the desert, but alas. Damp is damp. And that city is downright wet.
During our quick, surficial driving tour, we passed large sandy buildings.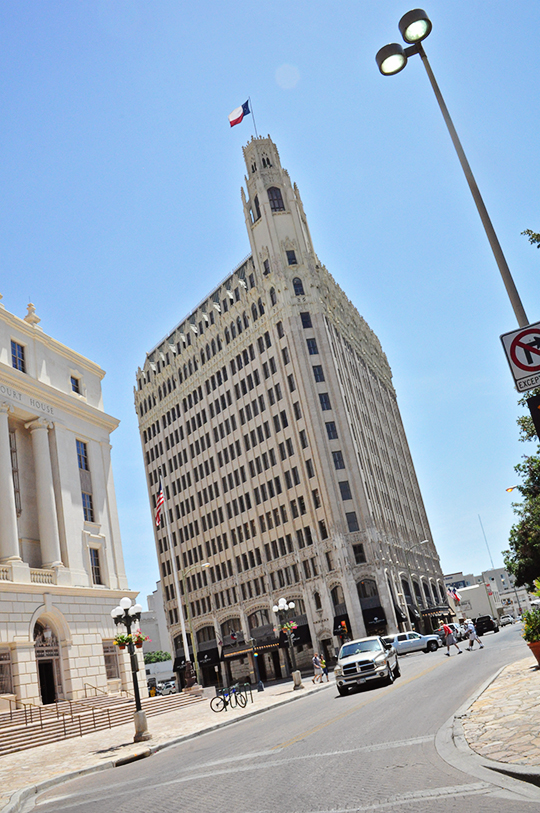 And famous sandy buildings.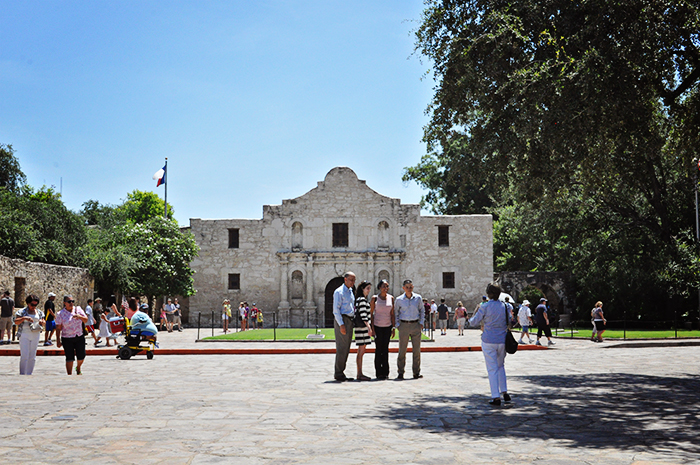 But there's a whole other city below those streets — a respite from the heat and the sun. Just find yourself a place to park, and look for the signs.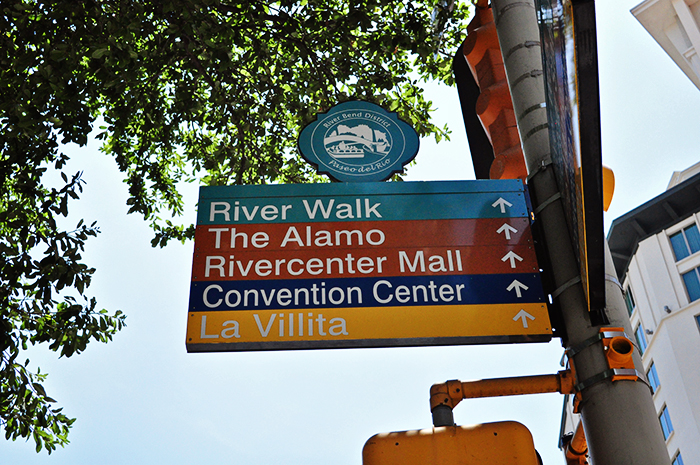 There are several different access points from which you can descend below the surface. The way down can feel almost eerie in places, like you're headed somewhere you're not supposed to go — where you might run into sewer people or rats or Teenage Mutant Ninja Turtles.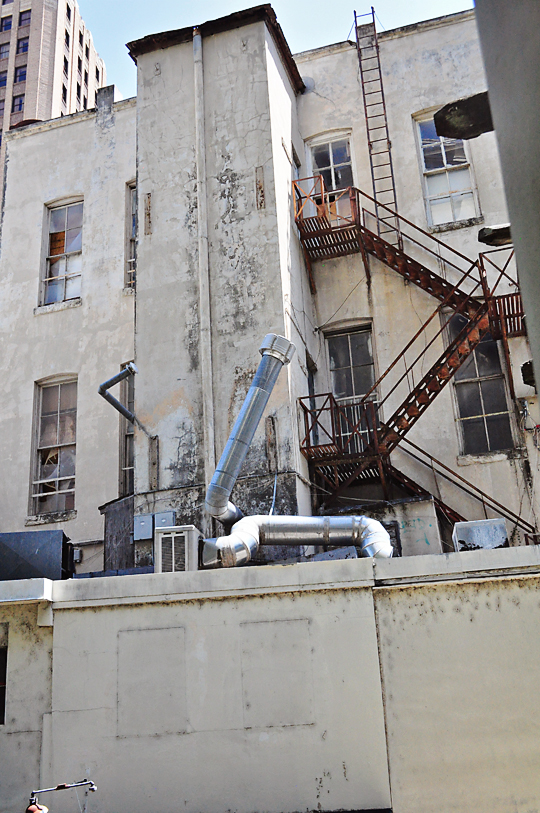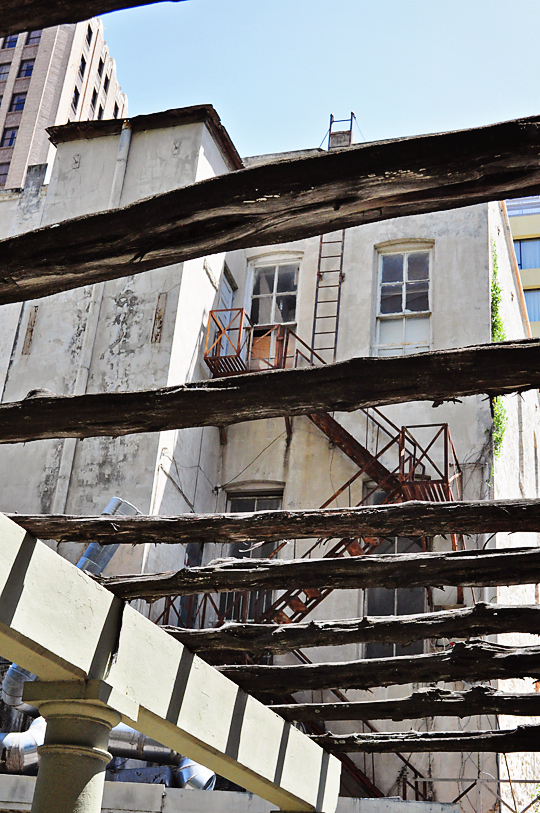 I hadn't been to San Antonio since I was a kid, and for some reason I remembered the entire River Walk as this massive, bustling place where all of the city's occupants converged to move and eat and shop like ants in their maze of tunnels, and maybe it's like that at night, but during the day, there's respite.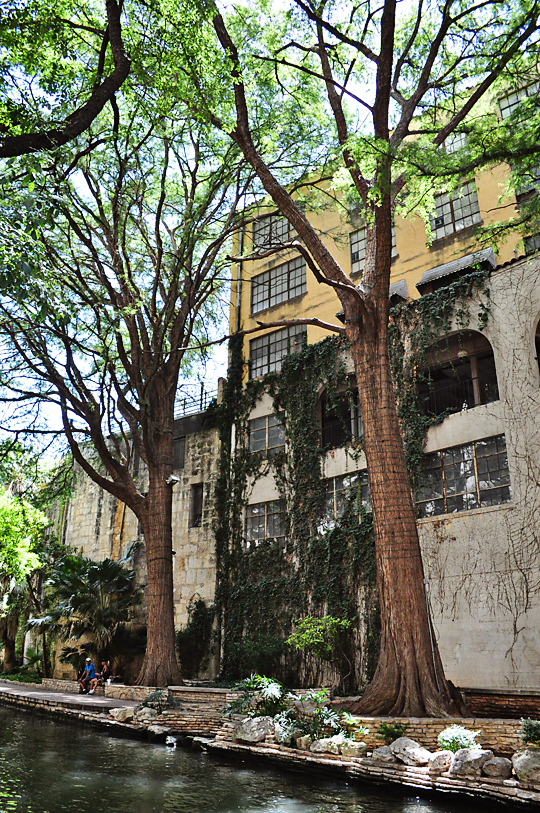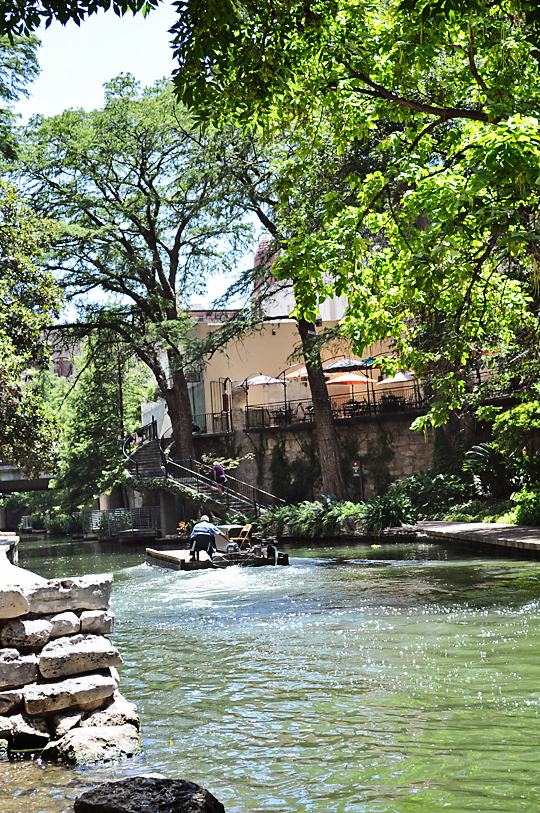 Quiet, shady places away from the noise, like underground parks.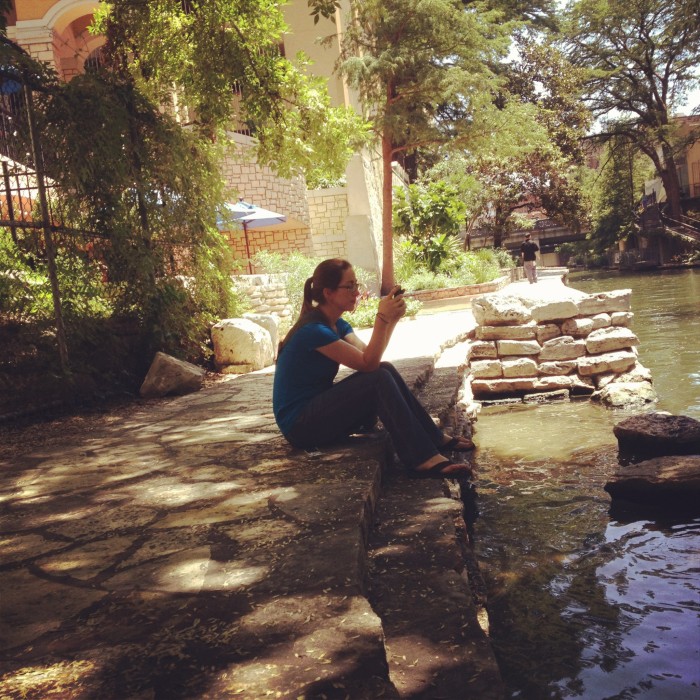 Stacy enjoying a quiet moment.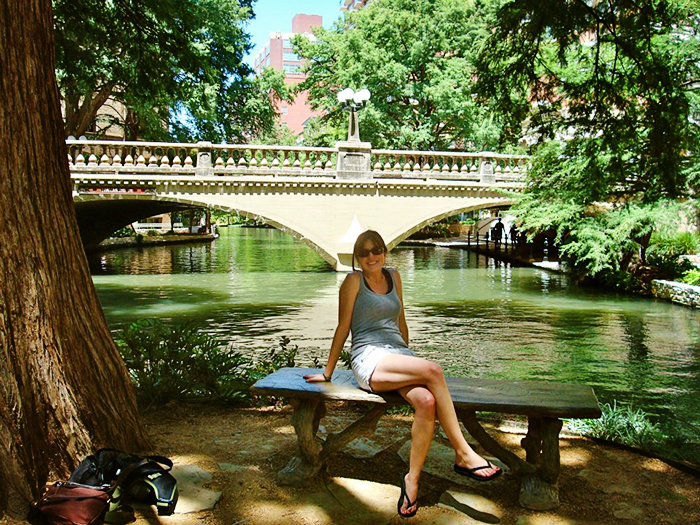 Me and my massive hunk of leg. Looking at this photo makes me realize I might be getting too old for short shorts. But, shhhh. Don't tell my ego.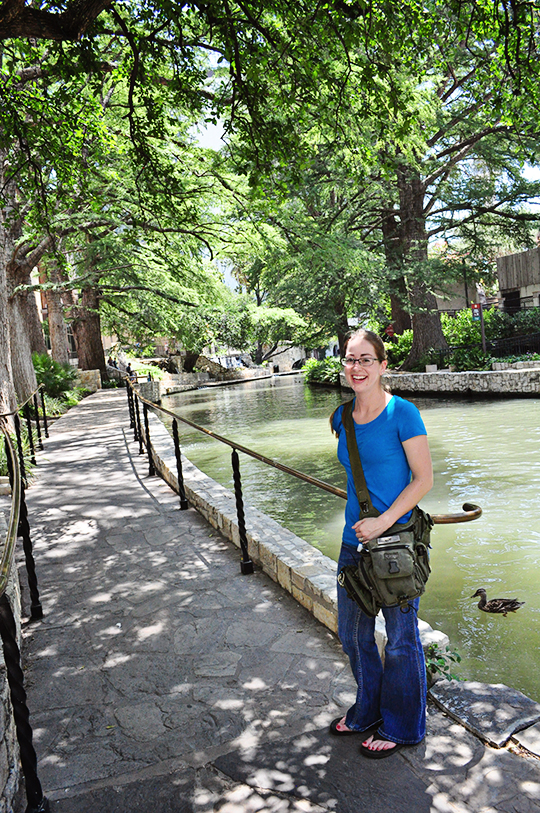 My tour guide. And a duck.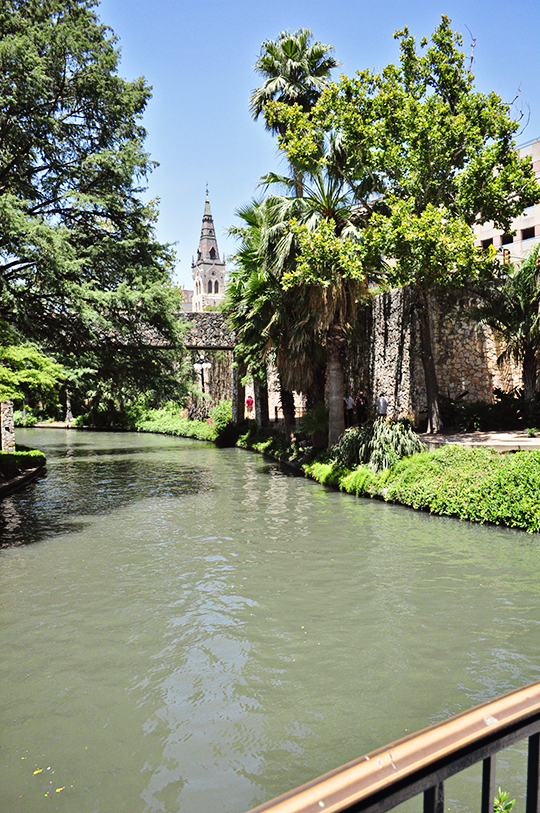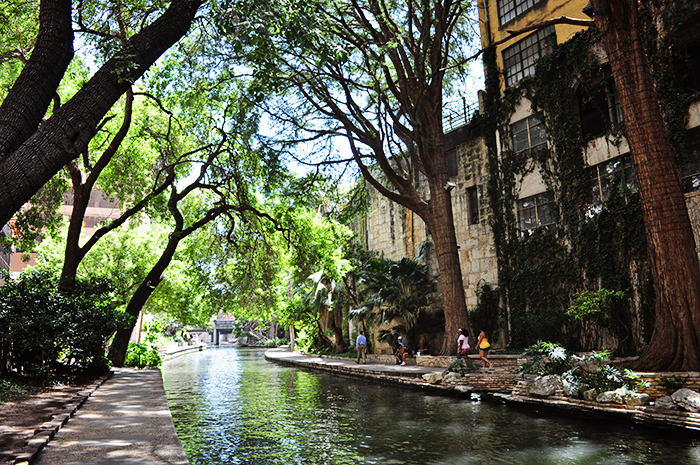 As we ambled along the water, our first sign that we were headed towards a more vivacious section of the walk was this: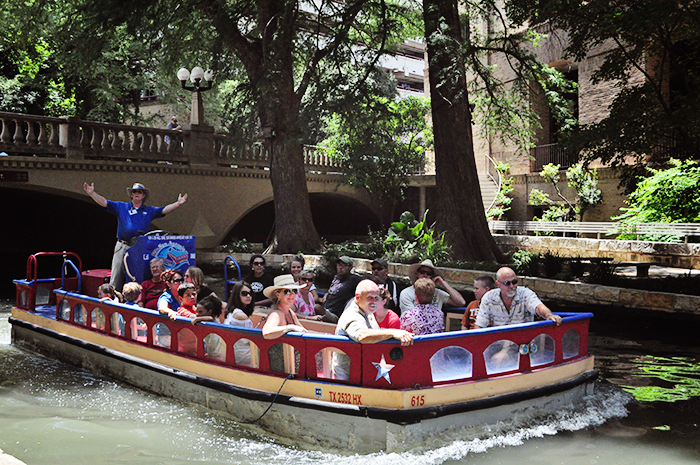 When random strangers strike a pose — it's my favorite thing.
Following the boat towards civilization, we eventually emerged onto the main artery, where restaurants and shops and colorful umbrellas abound.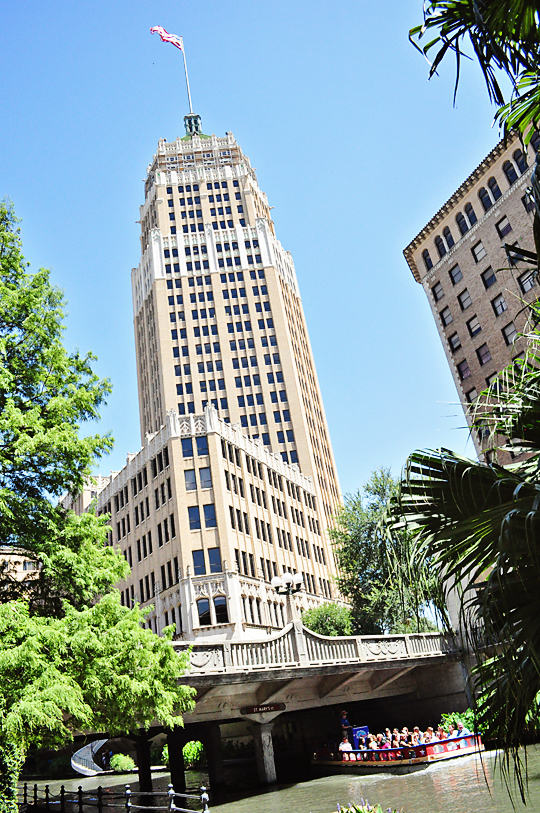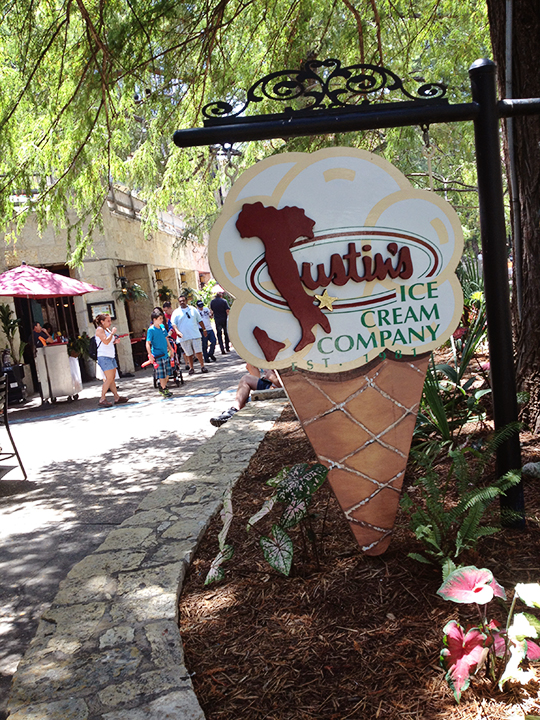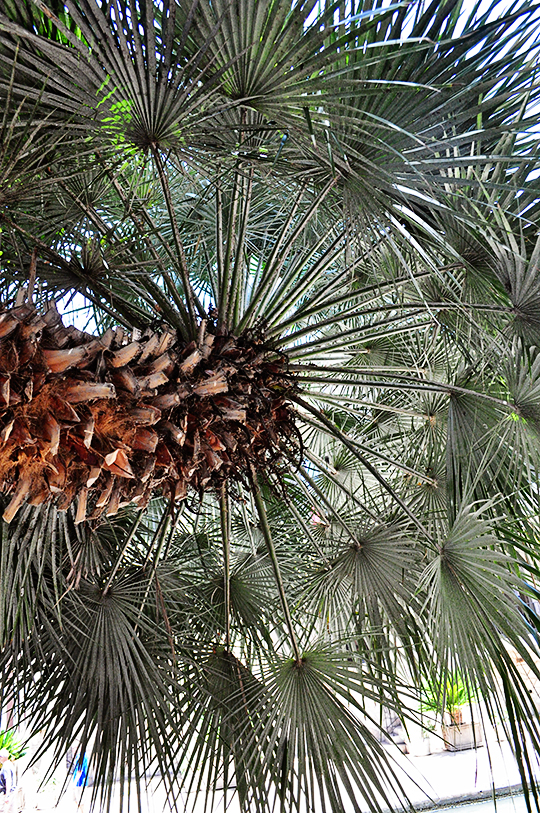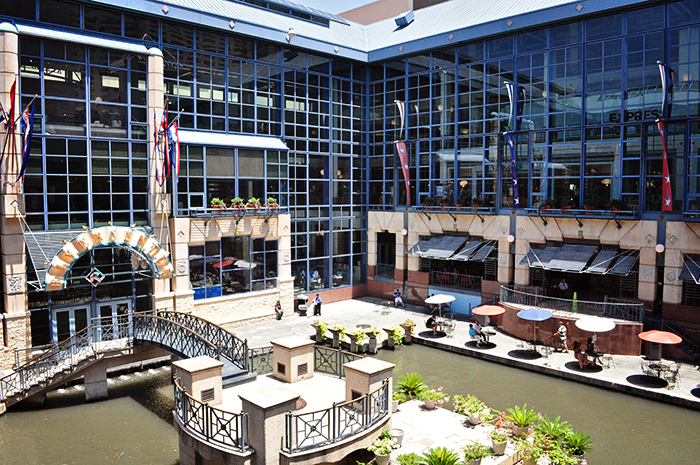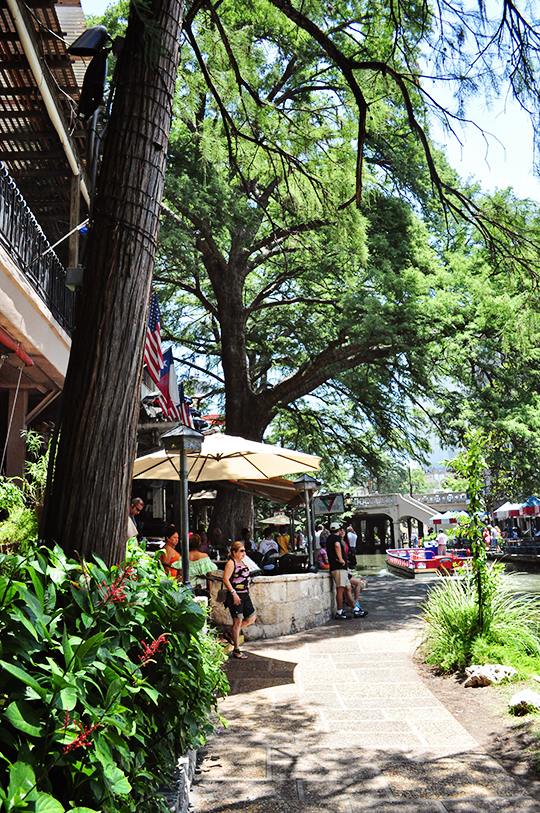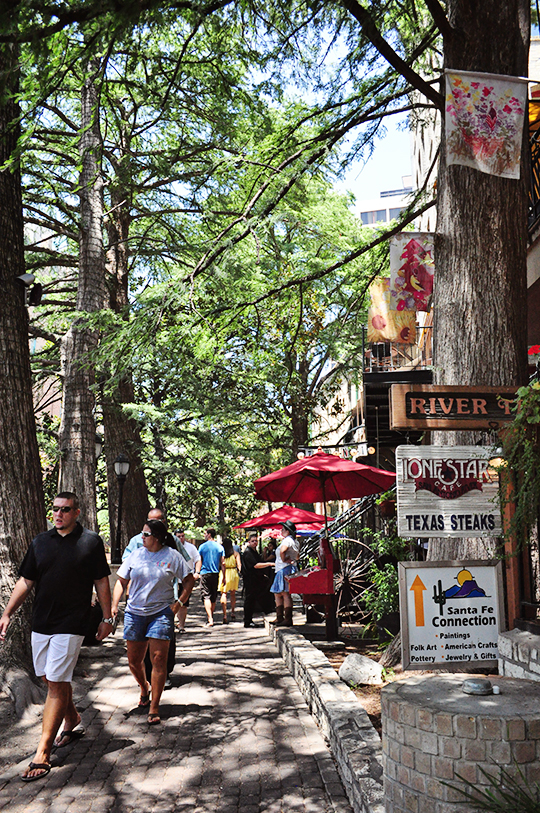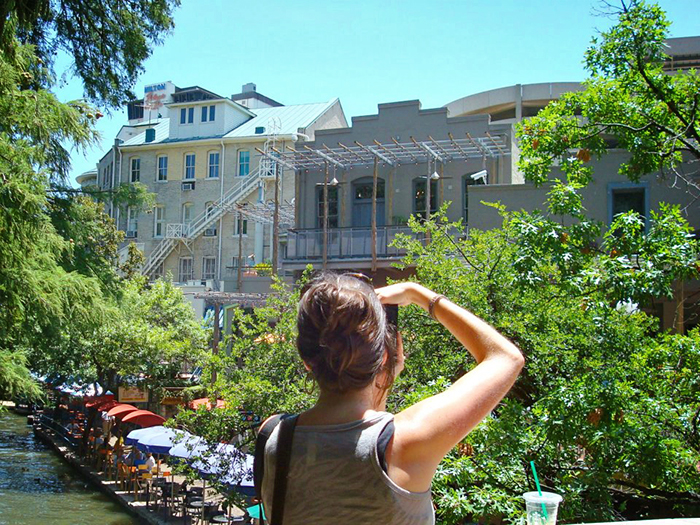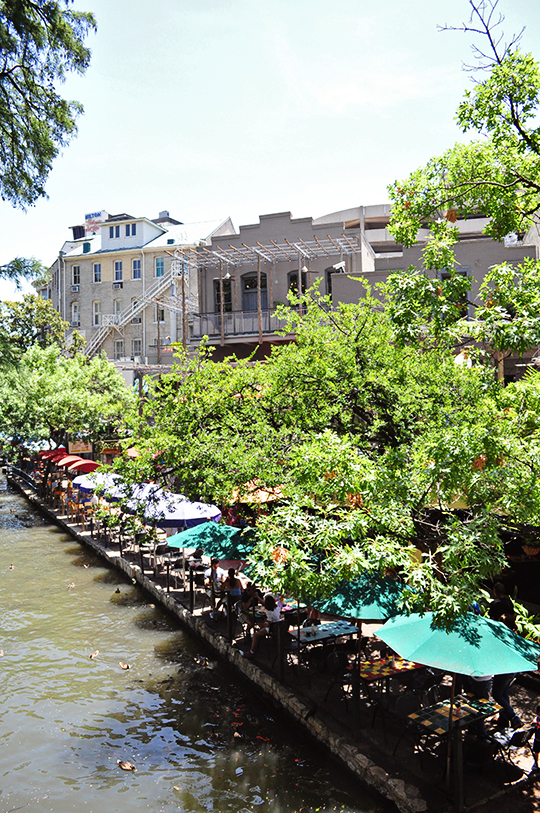 After a couple of hours down there, it was difficult to remember we were actually below street level without the occasional look up.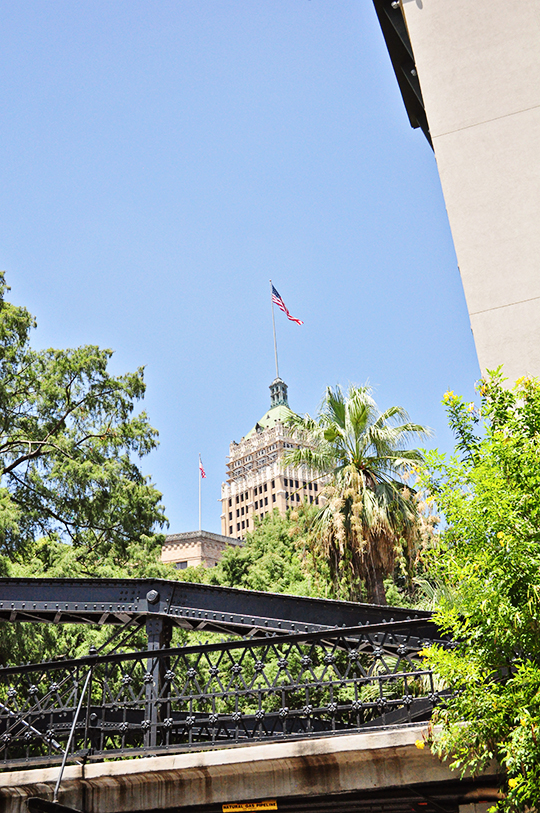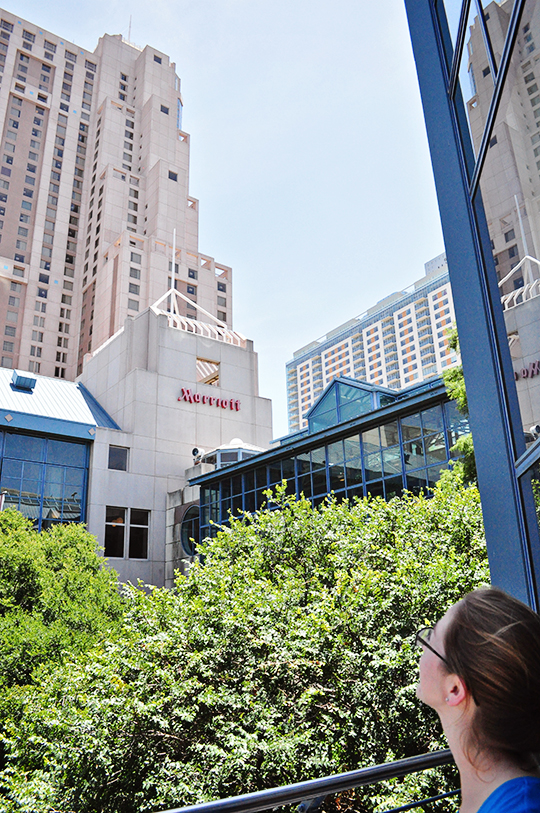 Our running joke was that Stacy kept asking if I was drinking enough water. She was very concerned about staying hydrated, and I kept laughing her off until it felt, in fact, like I was going to pass out. Turns out it doesn't matter how short my shorts — extreme heat and I do not get along.
So. If you get a chance to visit The River Walk during the heart of summer, remember three things: Drink plenty of water, always sneak into fancy hotel restrooms, and please.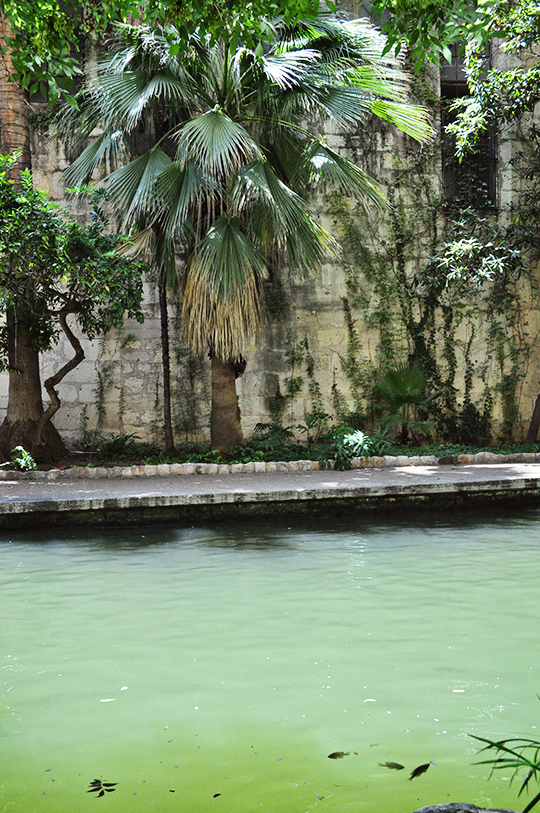 Do NOT fall in that river. No matter how hot you are.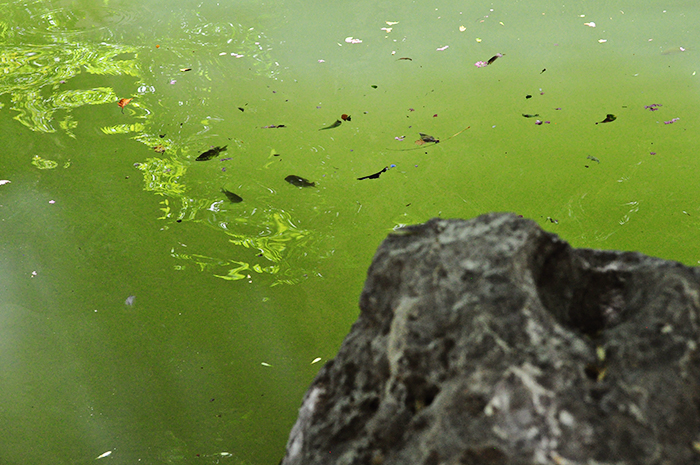 You have been warned.