It's Just Another Countdown.
So there's a chance I'm not taking this whole about-to-turn-30 thing as well as I'd thought.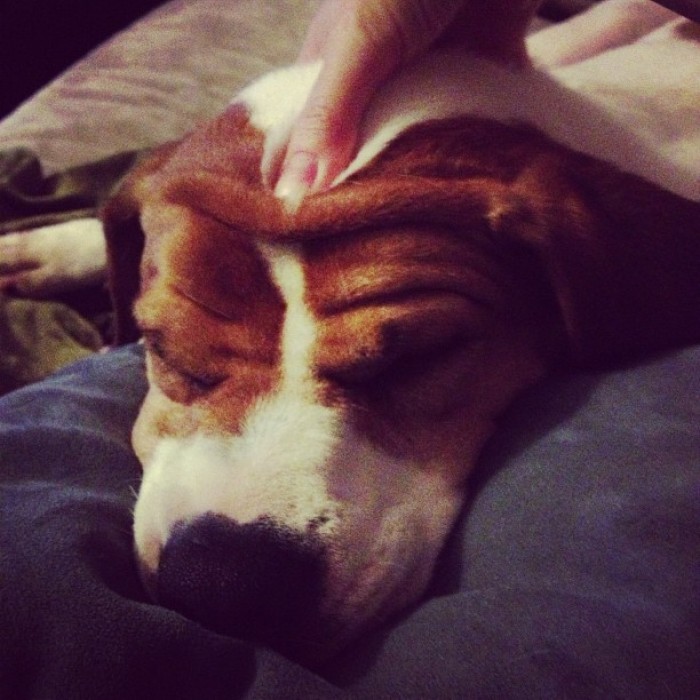 Soon, my forehead will look like this.
I used to be all, Oh, 30? That's no big deal. I've always been mature for my age, so it'll finally feel like the number has caught up with the personality. Seriously. No big deal. Now, 40 — that's my scary age. Not that any age is all that scary since really, we should all BE so lucky to celebrate every new birthday. Amiright? Right. So. Turning 30 isn't a big deal. Just another day. And when you think about it, I haven't changed that much. I still fit into some of my high school clothes. Okay, so my actual body parts are a tad saggier than they used to be, but the fit? It's still there. -ish. Like, if I hold my breath and lie down on the bed and suck everything in to the vortex of my core and pretend that my hips aren't screaming, "WHY AREN'T YOU PREGNANT?! WE ARE SO READY TO SUPPORT THIS WOMB! LOOK AT US! WE'RE SUPPLE AND WIDE AND OH-SO-PREPARED TO BEAR! ALL THAT'S MISSING IS THE BABY! WHY DO YOU INSIST ON BEING SUCH A FREAK???"
So really. I haven't changed much at all.
Except for last night.
Last night, it seemed like the reality of my situation hit me all at once.
My "situation" being that I'm 3 days from 30, I don't have a job, my husband's in Afghanistan, and I don't even have — or necessarily even want — any babies to at least distract myself from all of the above.
The truth is, I don't know what the hell I'm doing.
But I do know a couple of things that I didn't know last year. Or when I quit my "real" job 2 years ago:
1) I want to be a writer. Simple. That's what I want to do.
2) The biggest thing holding me back is myself. There are a lot of genuine fears that accompany striking off on one's own, and I'm pretty sure I've run the gamut: What if I don't make it? What if people make fun of me? What if I can't handle the pressure? What if it's not as great as I thought it would be? What if my family and friends don't believe in me? What if they do?
And that's it, really. The biggest fear of all is success.
Then I might actually have to do this thing.
And so last night, after a day spent researching and reading and watching how-to videos and generally focusing on everything but the actual doing of a thing, it hit me all at once.
I'm pretty much 30.
And I'm not where I thought I would be.
….
panic?
…
And then, I got over it again.
Because maybe I just need to be a "grown up" before growing up. Maybe this new stage — this new decade — is what I need to make me stop feeling like it's okay to procrastinate because I think I have all the time in the world and instead, I will finally grasp the fact that the time is now.
Right now.
To make the next move. To take the next step. To stop blaming my partner or my friends or society from holding me back.
So it all begins.
But not exactly right now because first, I have to get on a plane.
Because I can't very well welcome 30 sitting by myself on a sofa watching Sex and the City.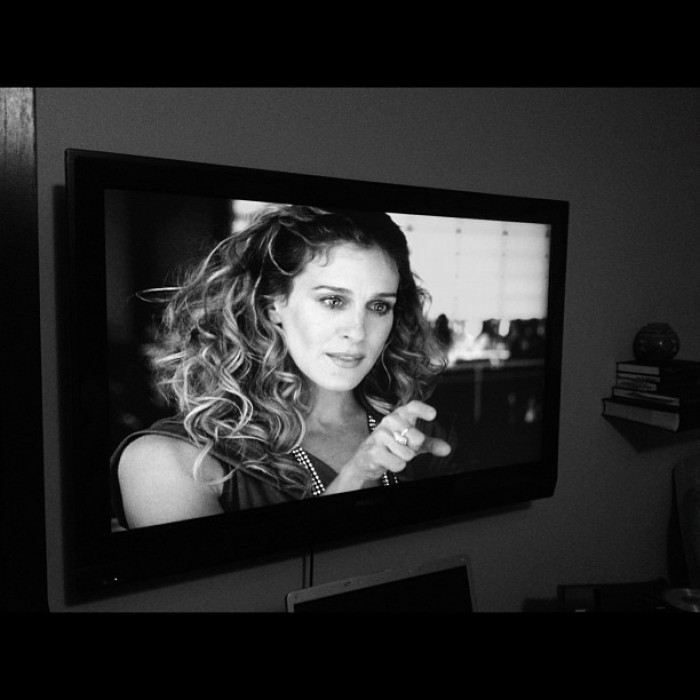 (Which is exactly what I did last night.)
You know me.
I have to move.
Where?
Here's a hint: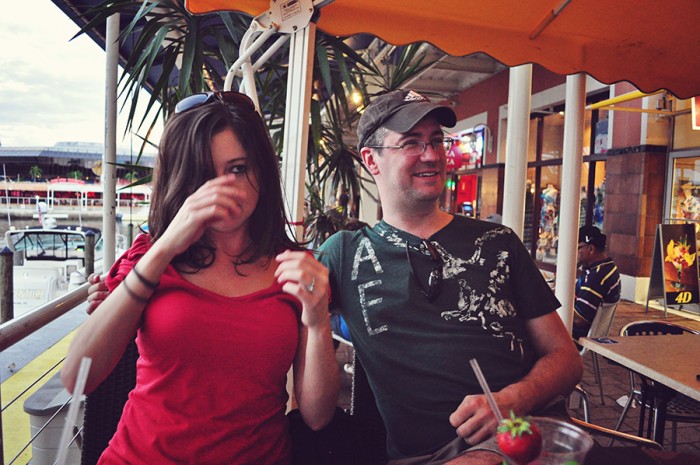 (This photo was taken around Thanksgiving last year and is the best recent-ish photo I have of my brother and me. I mean, I don't know about you, but my best photos are the ones where I'm covering half of my face. Just sayin'. Where were we? Have you been reading that long? Bonus points to the first person who gets it right.)
Bye, North Carolina. Bye 29. It's been good. Really.
But I think 30 might be even better.