How Do You Solve A Problem Like Maria… Played By Carrie Underwood?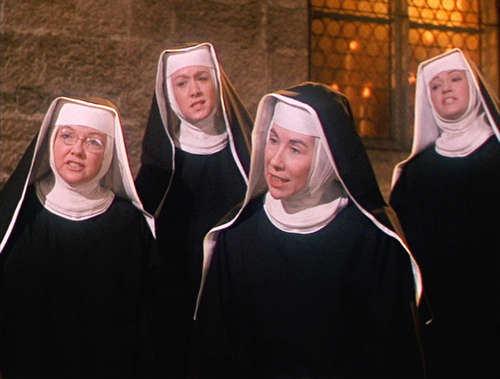 "How do you catch a wave upon the sand?" Those nuns were like… crazy philosophical.
When Justin told me they were remaking The Sound of Music starring Carrie Underwood, my initial reaction was, to put it bluntly, was…
NOOOOOOO!!!!!
How can they risk ruining a classic?
How could they possibly make anything that was brilliant to begin with even better?
How could Carrie freakin' Underwood hold a candle to Julie Andrews? Julie Andrews was Mary POPPINS, for crying out loud! Could Carrie Underwood play Mary Poppins? I don't think so. There are few people in this world — probably only one — who could play both Mary Poppins AND Baronin Maria von Trapp, and I'm pretty sure Julie Andrews is IT. And maybe Kate Winslet. If, you know, she could sing. (Which, according to this, she CAN. So there you go.)
Seriously. Could Carrie Underwood make play clothes from curtains? And could Carrie Underwood get seven unruly children to sing and dance a choreographed goodnight performance to a mansion full of guests? And could Carrie Underwood accidentally make their angry, widowed father fall madly in love with her while singlehandedly renewing his zest for life?
Okay. Maybe that last part.
But can Carrie Underwood sport a pixie cut? Because I swear to God if they change Maria's hair, I might just have a conniption.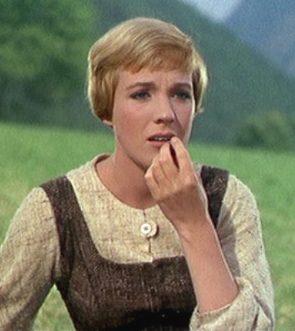 Okay. Of course Carrie can rock a pixie. I mean, look at her.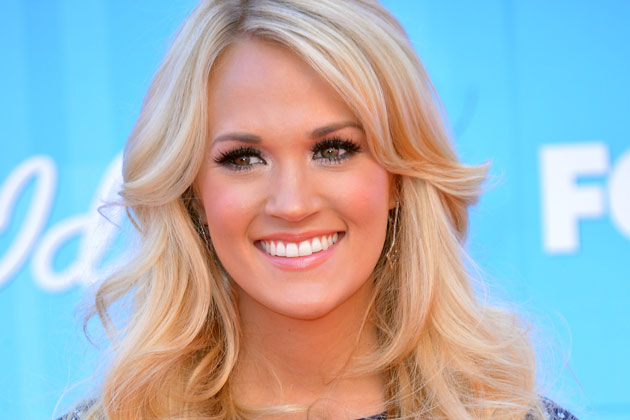 But could anyone possibly be more formidably sexy than Christopher Plummer circa 1965?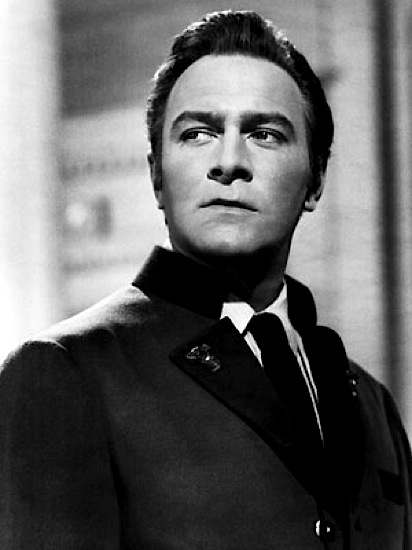 I think not.
The only re-make of anything I can think of that I have ever liked more than the original is "Alone" by Heart in 1987, which, you might not know, is actually the third rendition of the song after John Stamos (yes, Uncle Jesse) in 1984 and the original writers, Billy Steinberg and Tom Kelly, but before Celine Dion in 2007.
If that doesn't make you cry, I don't know what will. You're obviously a lost cause. Move on.
Then, of course, in my Youtube-and-Cabernet induced musical frenzy last night, I stumbled across this:
Carrie Underwood performing Alone with Ann Wilson.
And, okay. I still don't think Carrie has that rusty, patina quality that makes Ann's voice give me goosebumps, but okay.
I get it. The girl can sing.
And the original Sound of Music was made in 1965 and maybe it's a tad outdated. But really, the story takes place in the 1930's, so it's not like it exactly has to be modernized.
But then I thought about it.
And I realized.
Maybe it's a good thing they're redoing a classic with a popular current icon.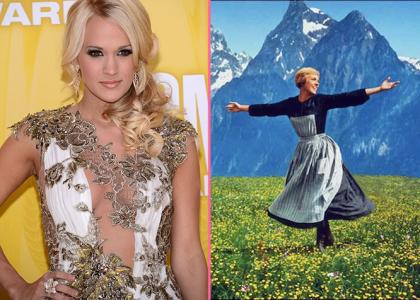 (Source)
Sure, they'll have to un-glam her a little — or a lot — but I can see it happening.
I mean, for how often I rant about kids today not understanding the things — the wonderful, non-electronic, wholesome, down-to-earth things that made my childhood so much better than theirs — isn't this actually a good thing?
And.
I'm not usually one to use the word "wholesome." It seems… icky. Unrealistic, old-fashioned, and fake. Especially when held against the shenanegans in which I used to partake. But, really. When compared to the way tweens seem today — all makeupy and short skirty and taking duck-faced self-portraits in the bathroom mirrory — maybe they could use a little Sound of Music in their lives.
Maybe they'll see the appeal of modest clothes made of curtains.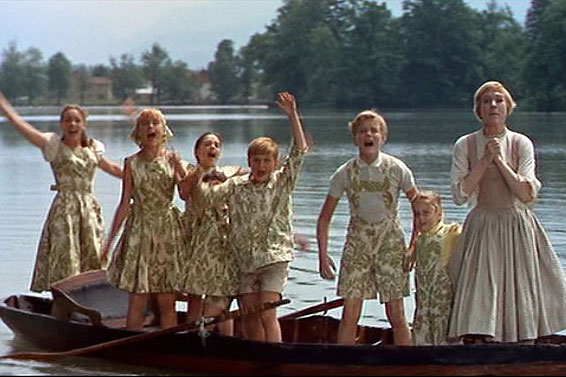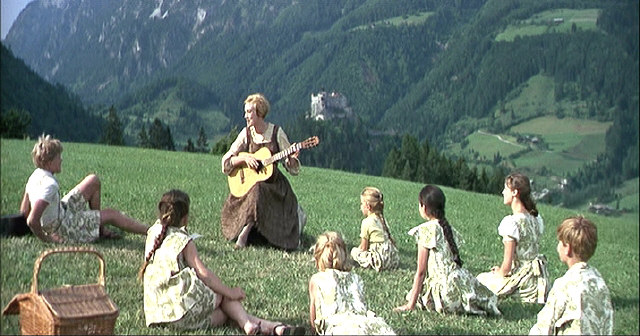 Seducing kisses — only kisses — from boys who may or may not betray your entire family to the Third Reich.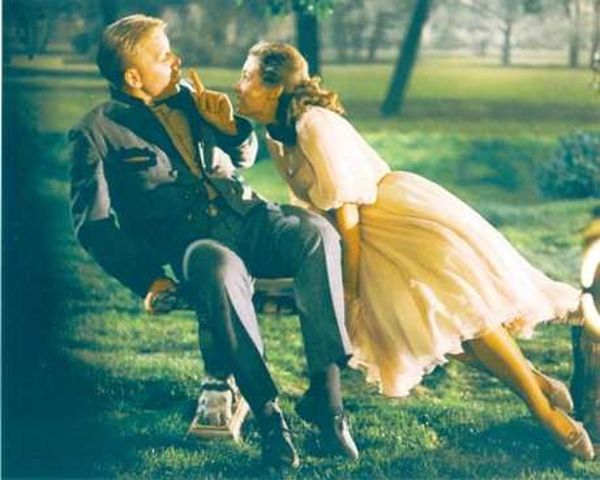 Or Friday night family sing-a-longs.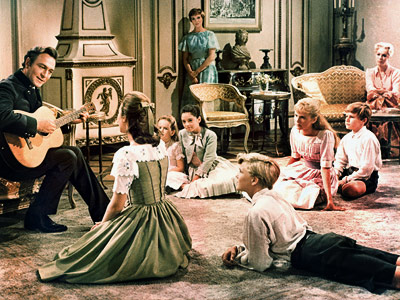 Or… maybe not.
But at least from now on, when I shout, "Doe!" they'll know to respond with, "A deer! A female deer!"
Right?
And, really. That's all I can ask.