A Walking Tour Of Ibiza Town: The All-Natural Way To Get High.
I was going to have a bathroom update for you today, but instead there are toothpicks shoved into the hinge holes in the vanity and our shower still has no head and Justin and I spent most of the weekend completely baked on bathtub paint fumes which are apparently extremely noxious.
Seriously. High. As. Kites.
I don't really want to talk about it.
But I probably will tomorrow.
So instead, I've spent the morning reminiscing on the past and going through still more photos from our trip to Spain.
While the first part of our trip was spent in the mainland's coastal city of Malaga, we also traveled to the Balearic islands of Ibiza and Formentera. Ibiza is typically known as a "party island" around much of Europe, famous for its wild nightclubs and even the occasional water party, a couple of phenomenons we experienced for ourselves while staying in the west-coast town of Sant Antoni. Hell. Music was timed to the sunsets.
But we also discovered another side to life on Ibiza. Quiet beaches, scenic drives, the memory of paella that will feed me for a lifetime, and the southeastern historic city of Eivissa, also known as Ibiza Town.
We caught a precious glimpse of the ancient walled city on our ferry to Formentera, but I was eager to explore more of it upon our return to Ibiza.
And that, we did.
You see, Brad, my sister-in-law Becca's boyfriend, has this travel theory. He says whenever you visit a new place, you should always — always — climb, ride, hike, or fly to the highest point.
Not only does it help you understand the lay of the land, but the views are usually worth it.
We'd followed his advice in Formentera and though my thigh muscles paid dearly, we thanked him for the cliffside Pringles and PB&J picnic in the end.
So when he suggested we climb Dalt Vila, the fortified city on top of the city, we agreed. Another questionable piece of travel wisdom to which our group subscribed was that whenever you embark on a walking tour, you should just go. Don't think about it. Don't consult a map. Just go.
So we saw the mountain, and we began to climb. Thus began our walking tour of Eivissa.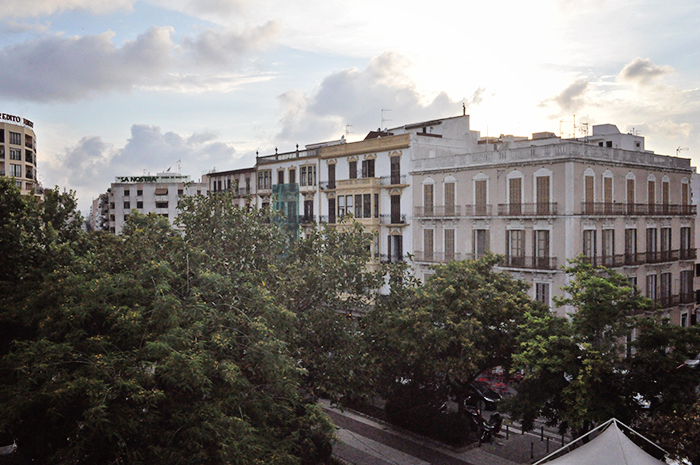 View from our hostel.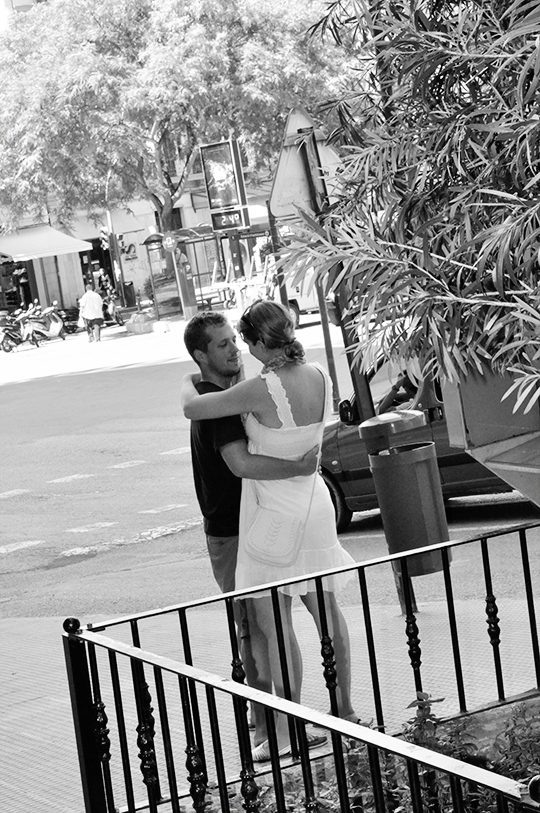 Stolen moment between Brad and Becca while Justin tries to figure out the ATM.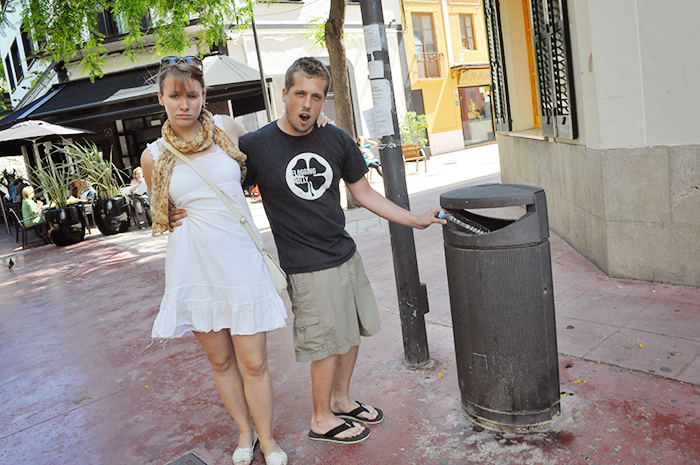 We started off in good spirits…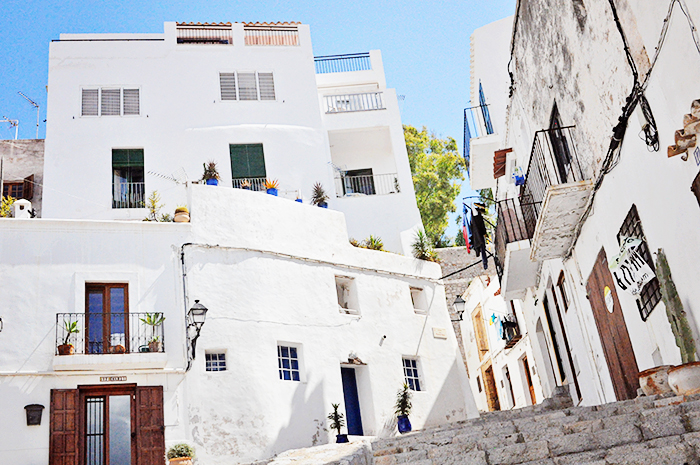 …but then came the stairs.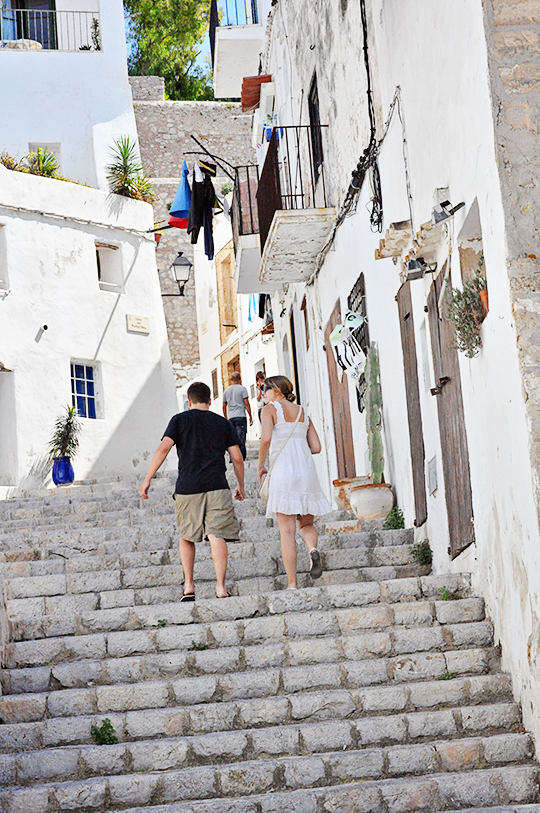 SO.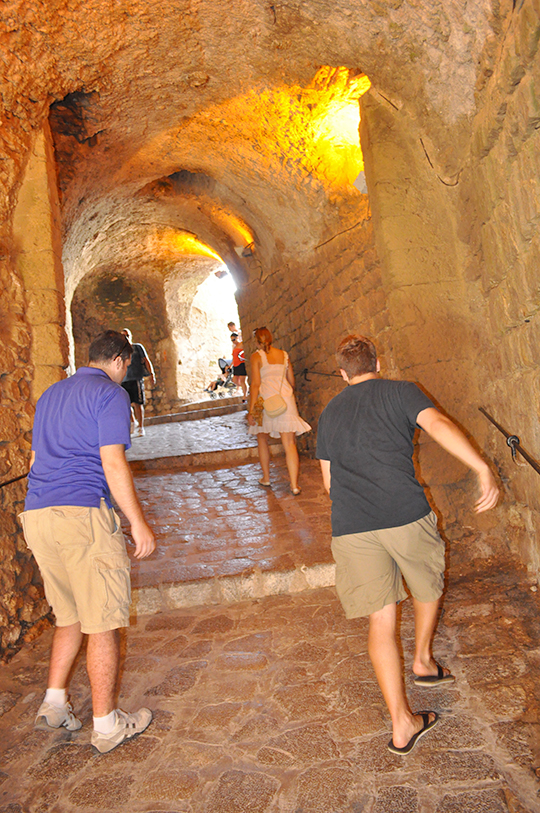 MANY.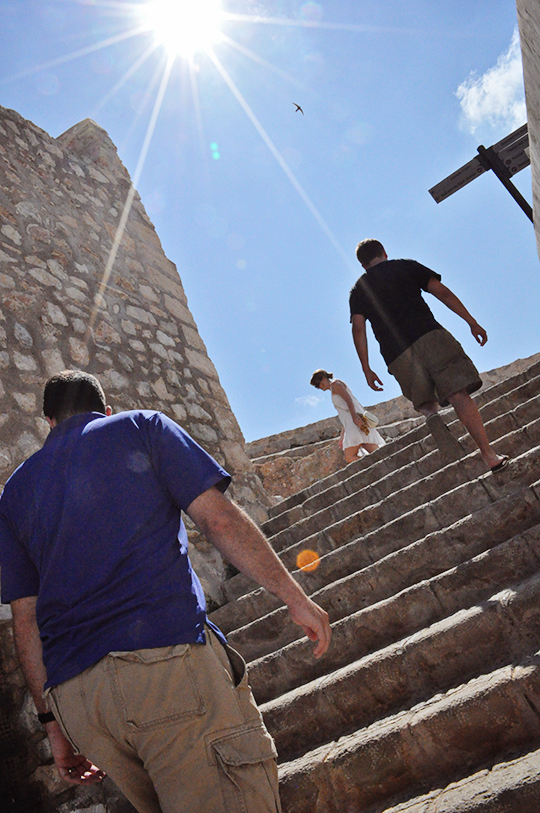 STAIRS.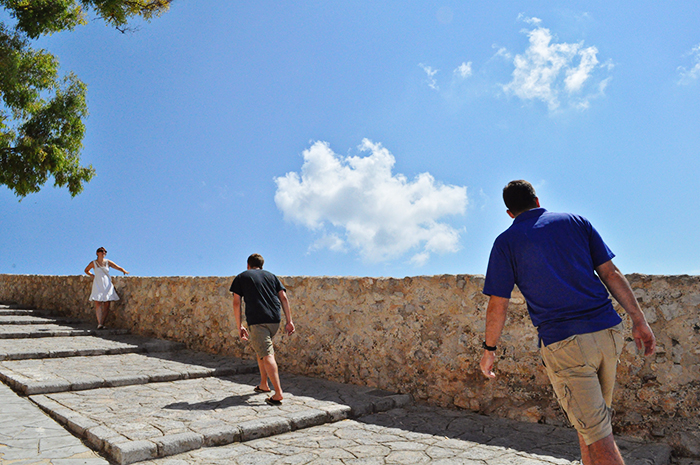 Let's just say that a walking tour of Ibiza Town is not for the physically disabled.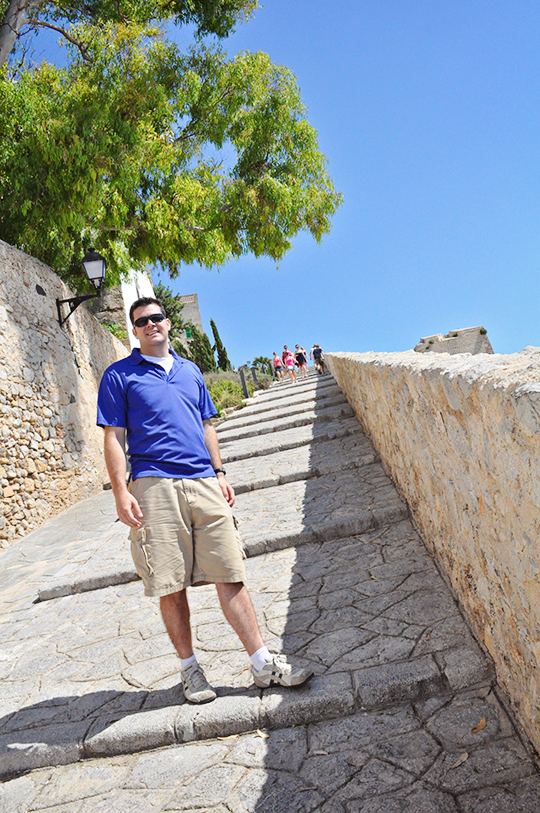 Or the physically-abled, like Justin and myself, who'd had a few too many tapas so far on the trip, ifyouknowwhatI'msayin'.
But eventually, we made it to the top.
Sprawling views of the city and harbor on one side…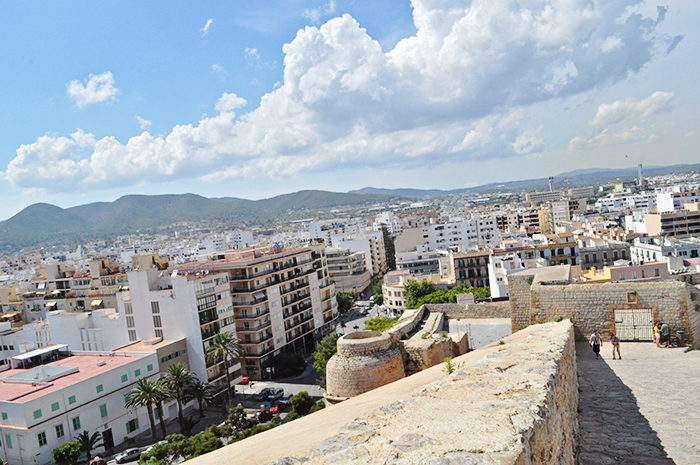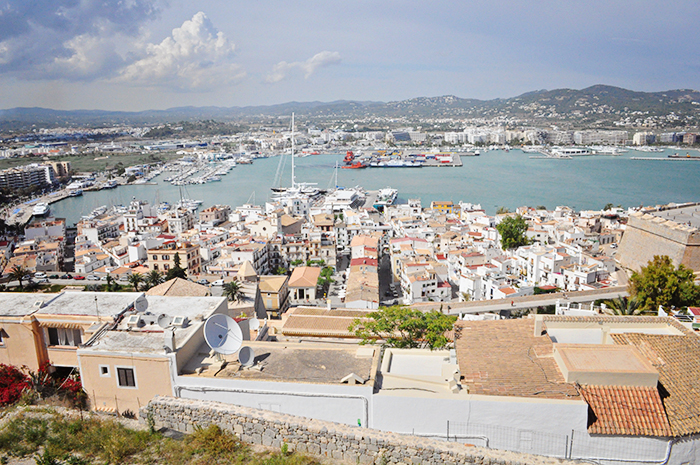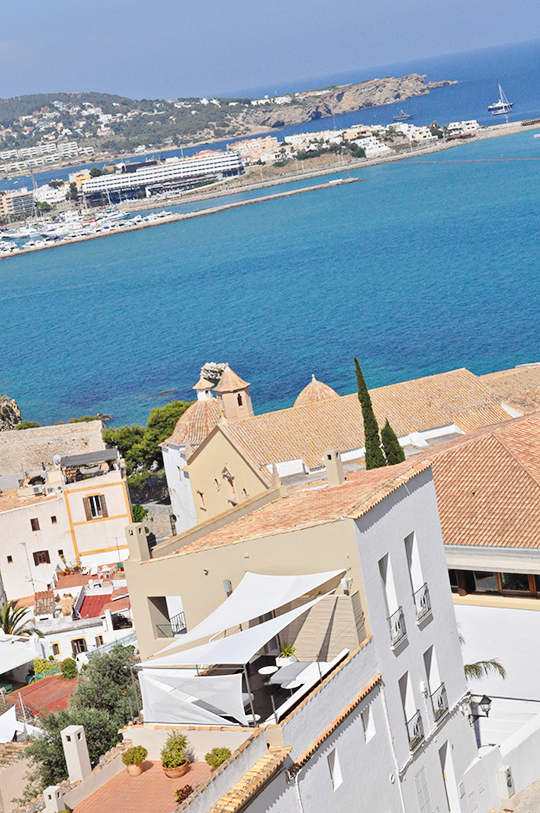 And breathtaking views of the Mediterranean on the other.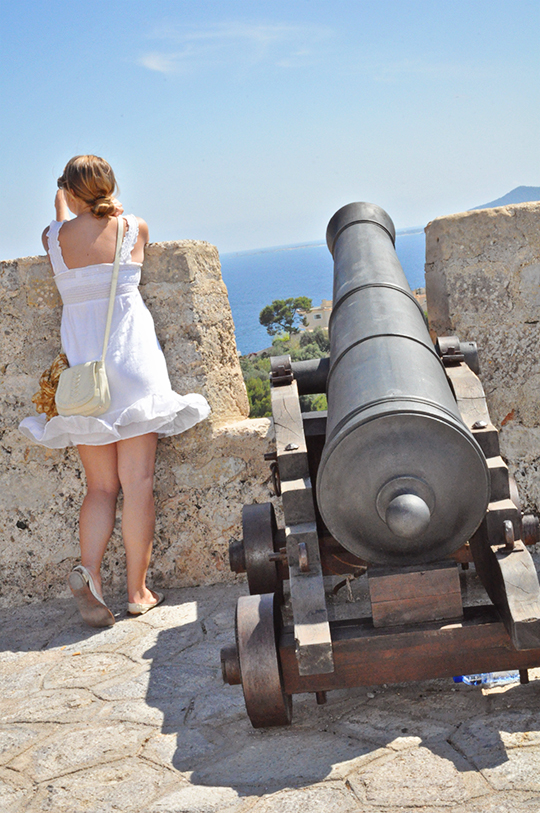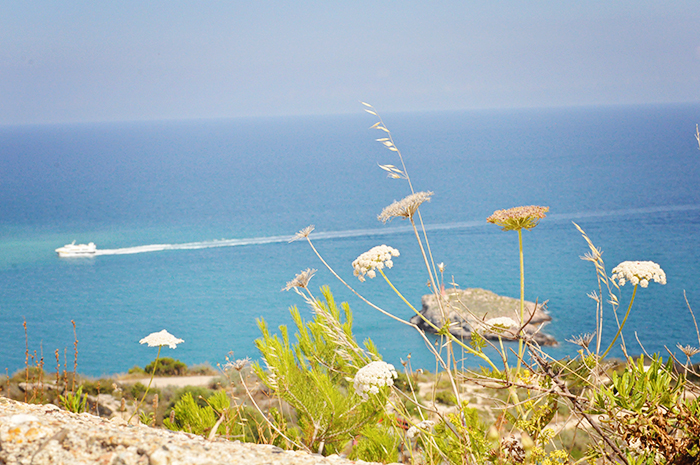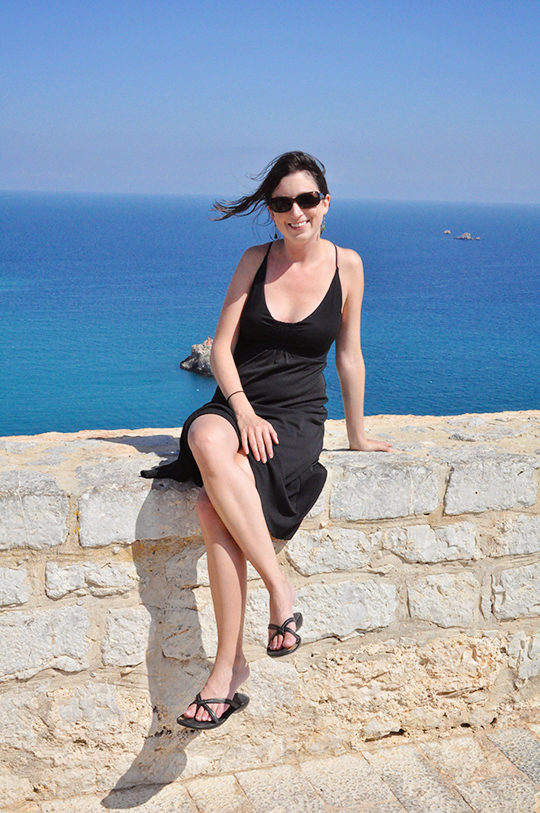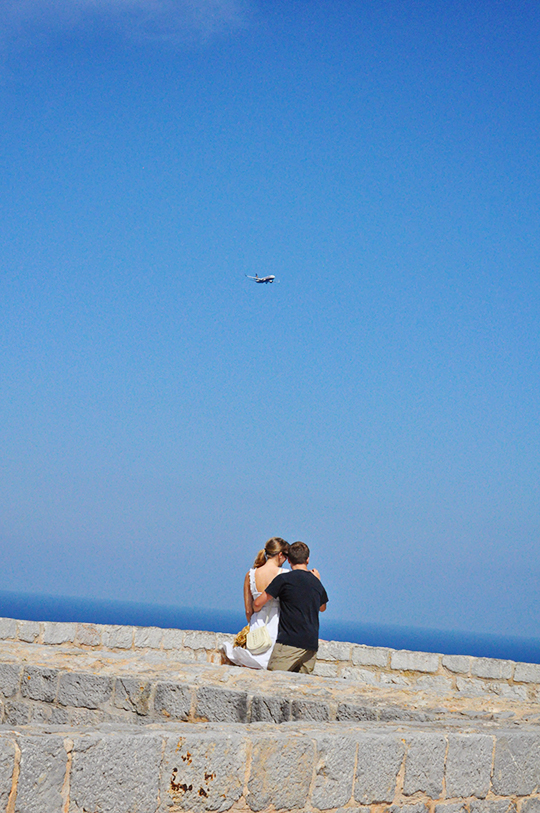 Since we climbed along the seaside edge on the way up, we headed back down in the direction of the city.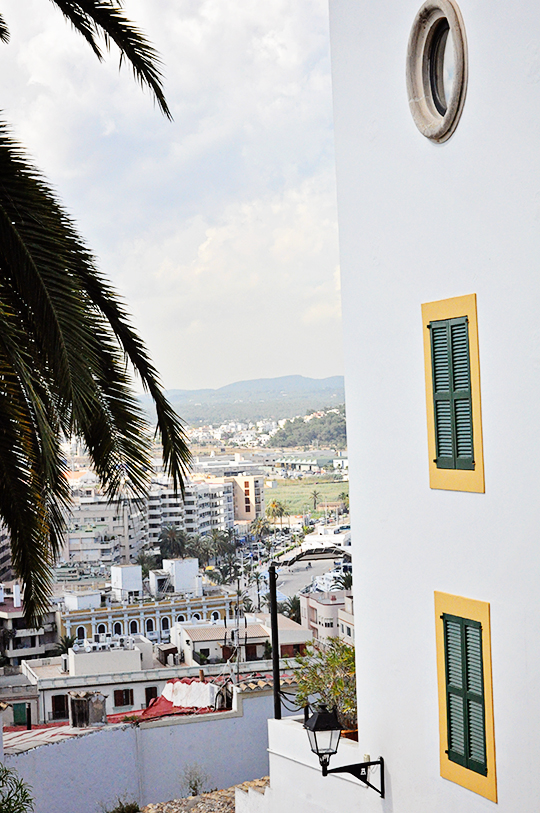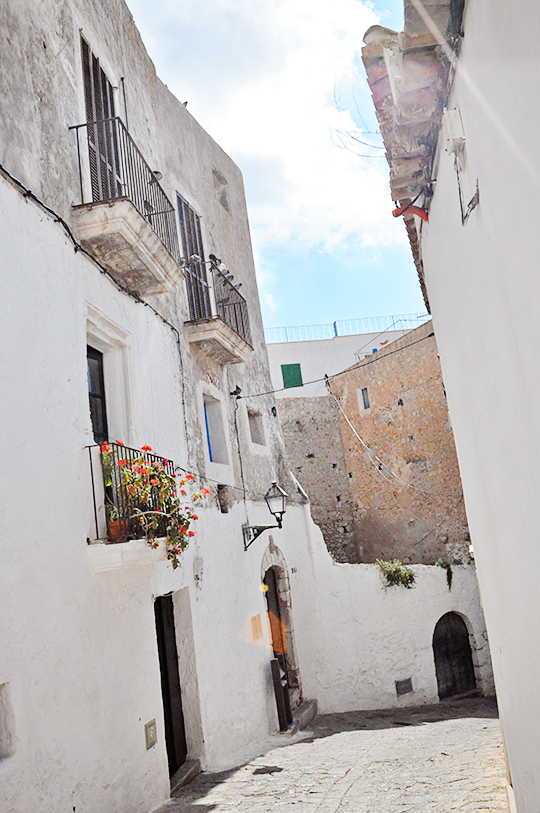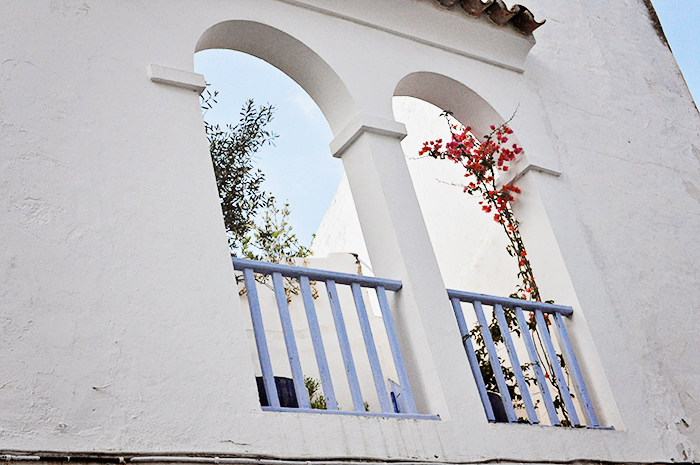 The sun-bleached buildings and crumbling stone alleyways breathed history and life and beauty.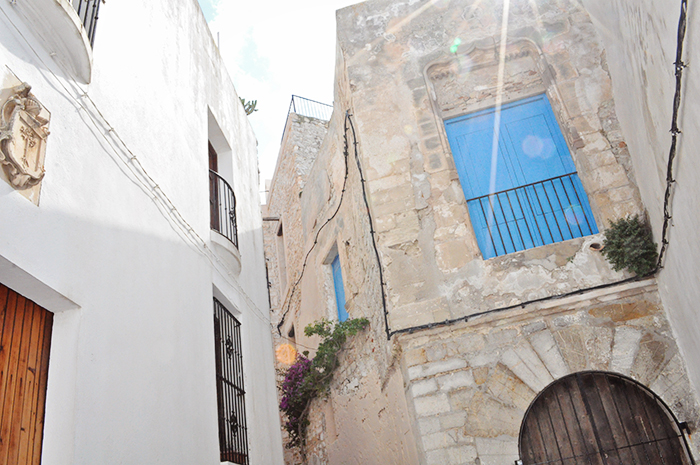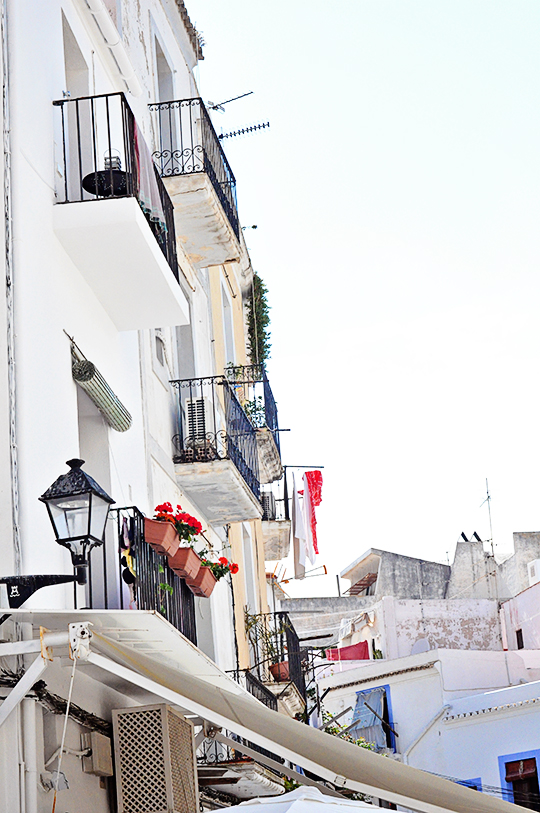 We explored tiny shops and hidden pathways and I imagined waking up mornings and reading in my favorite cafe or hanging my laundry to dry outside one of the colorful windows.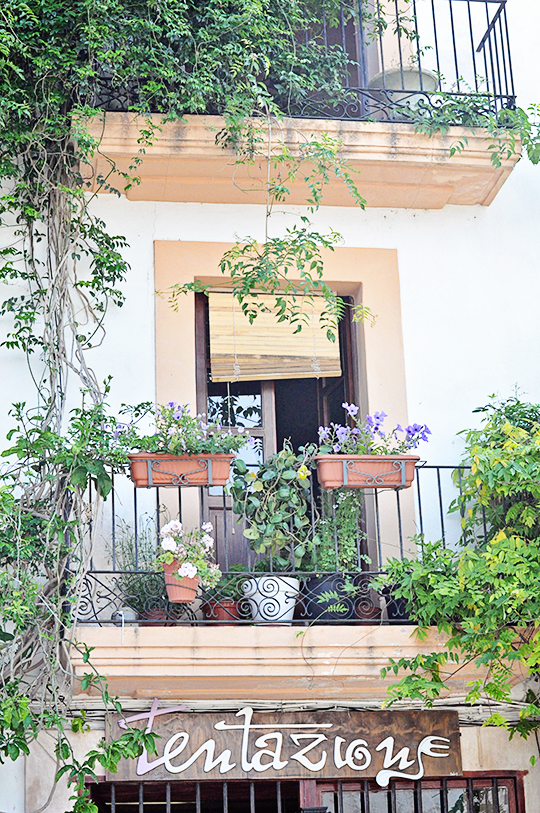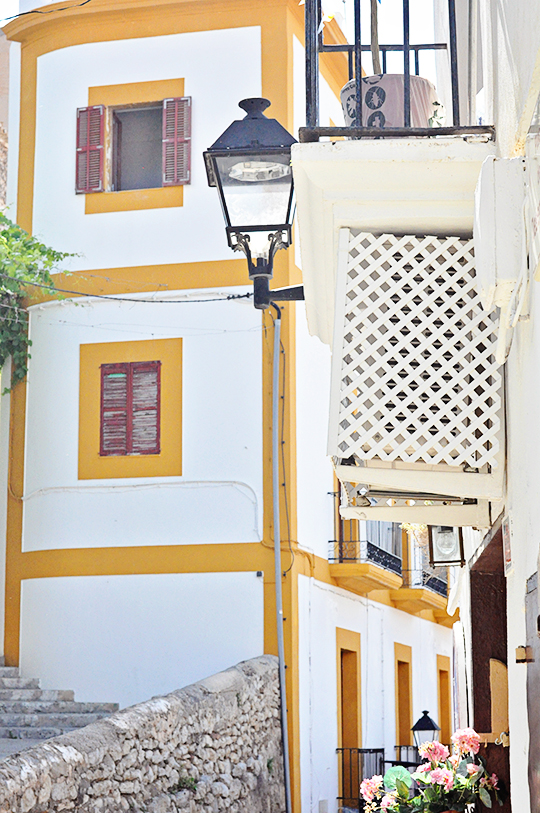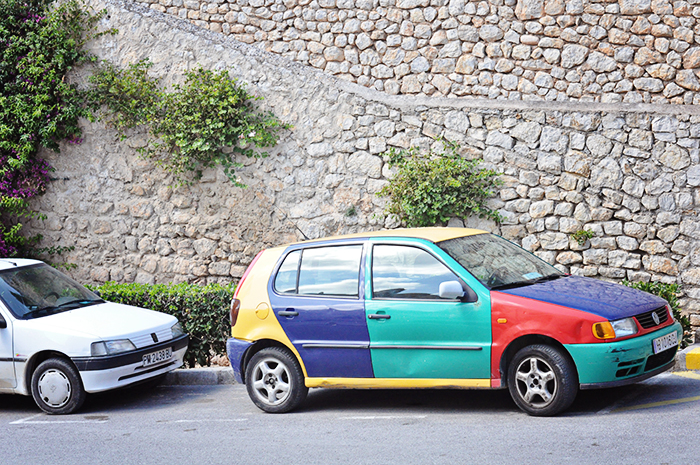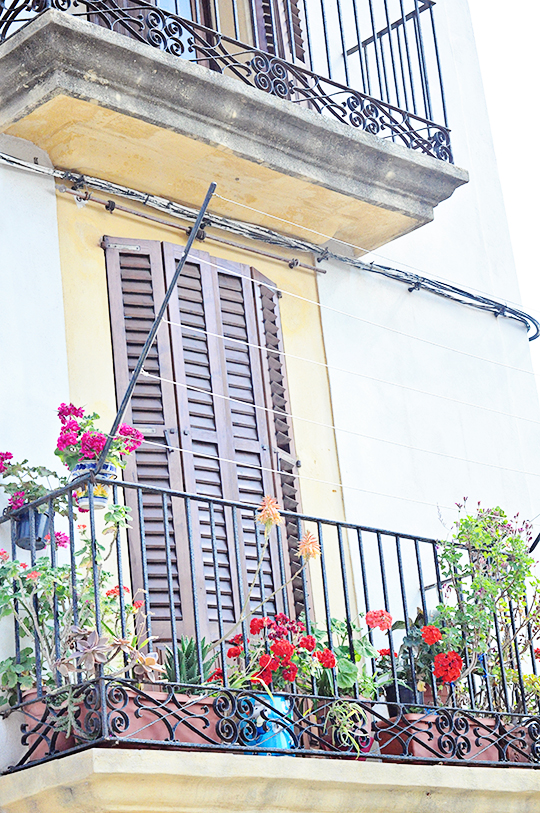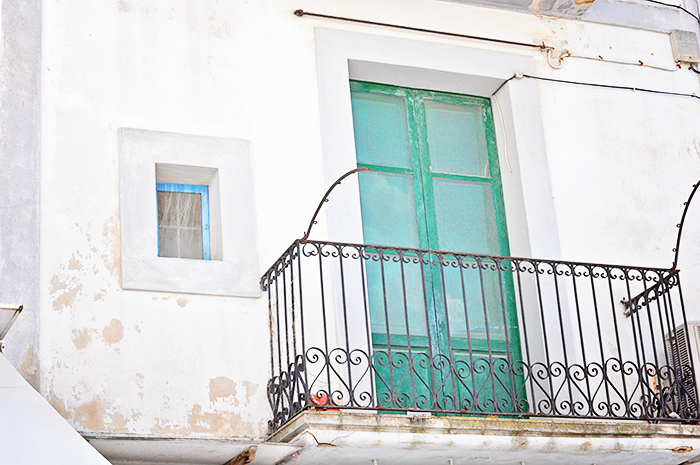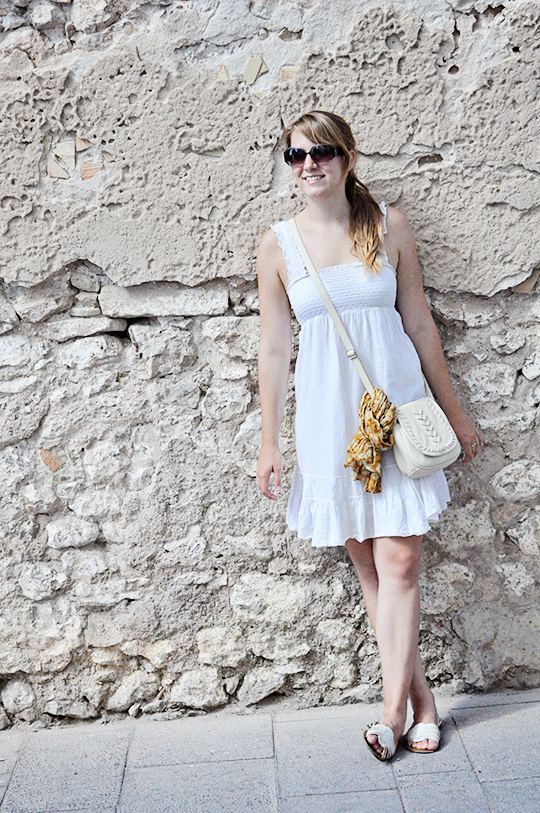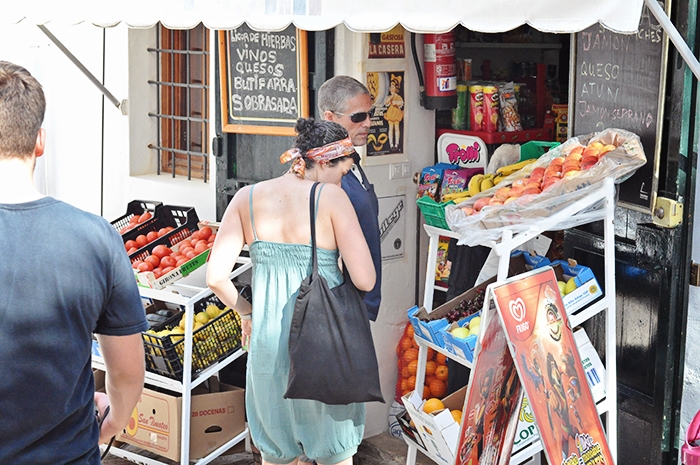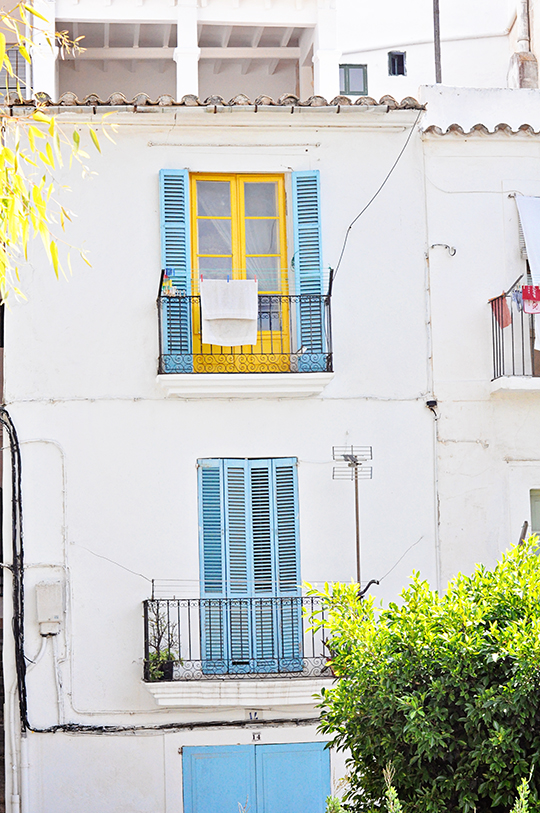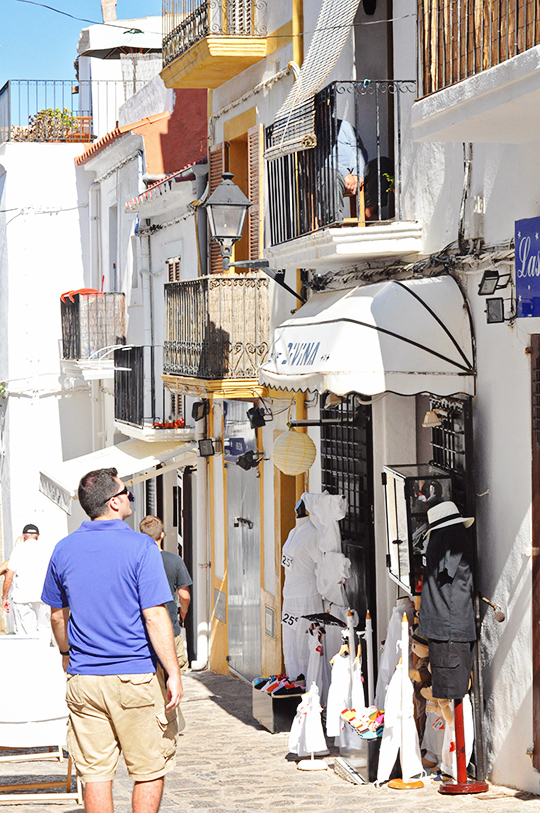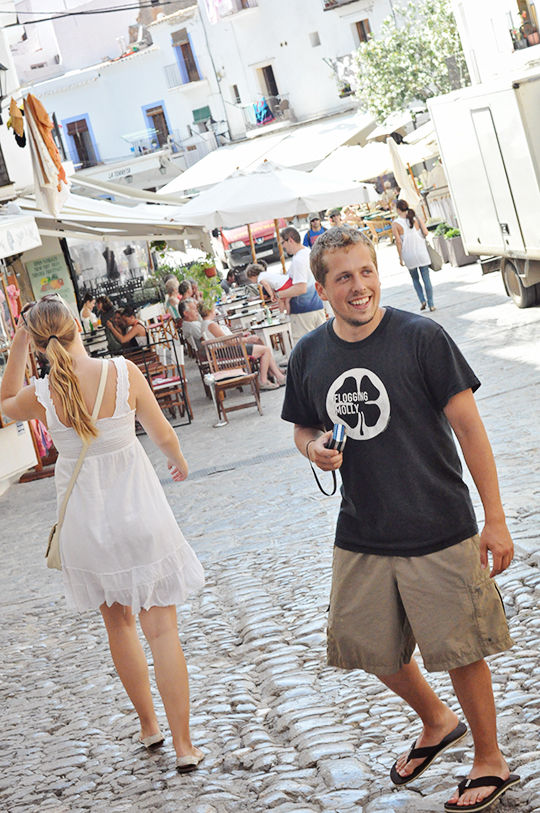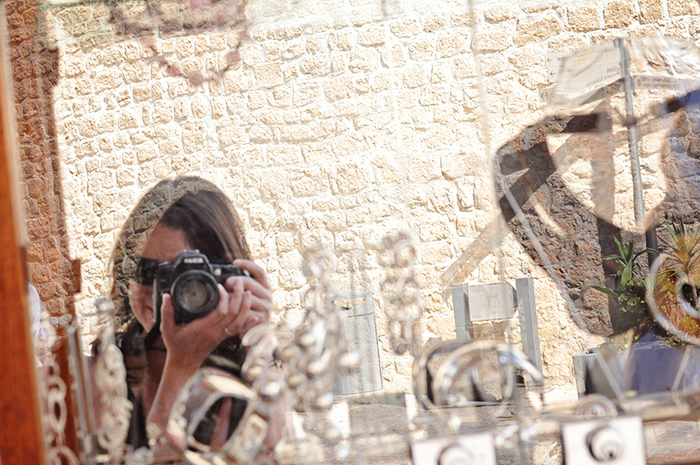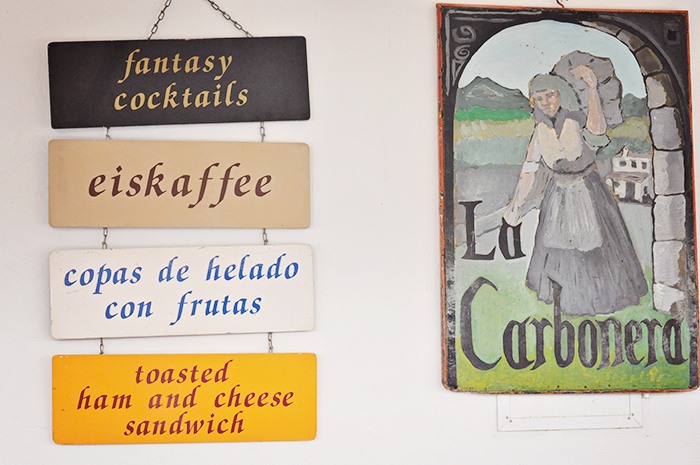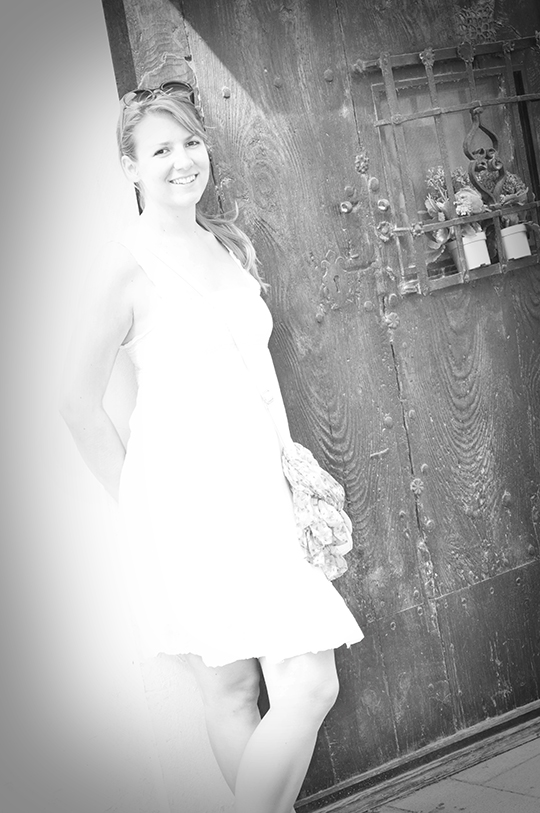 We emerged bass-ackwards from the massive front gate.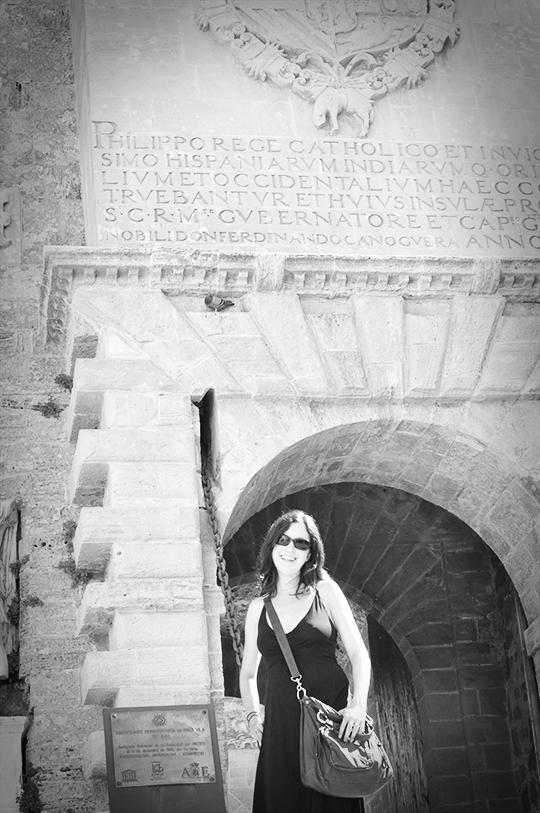 And found ourselves a quiet cafe.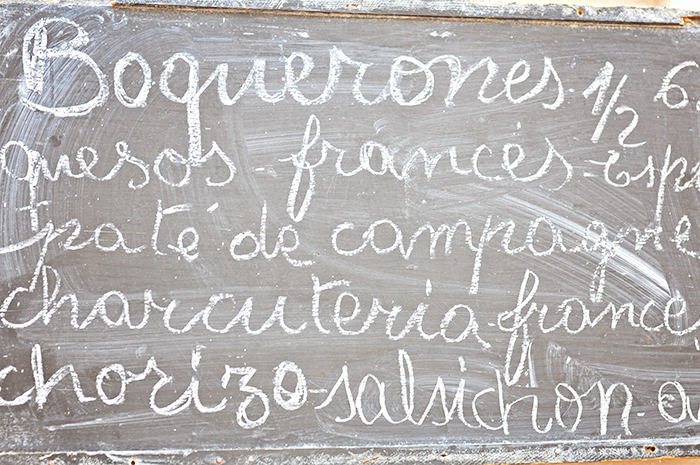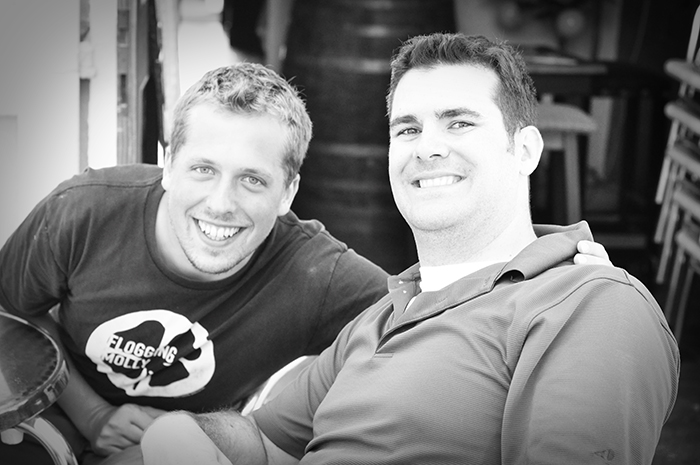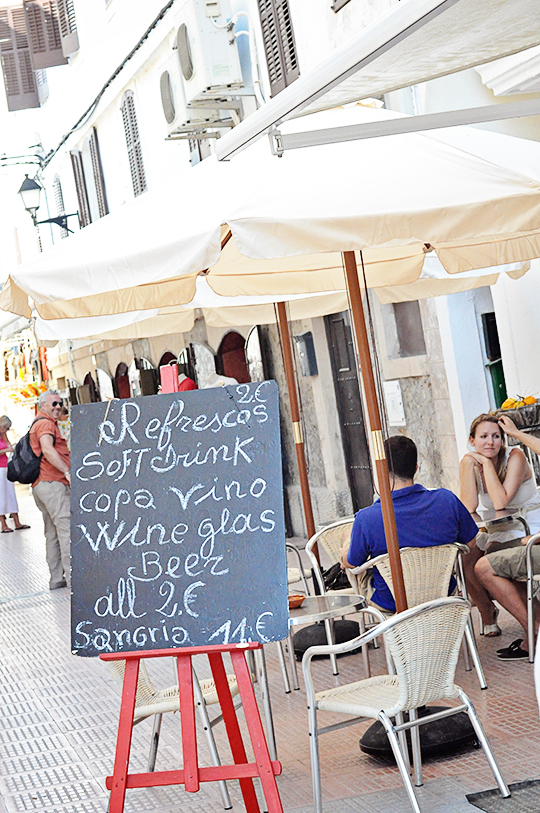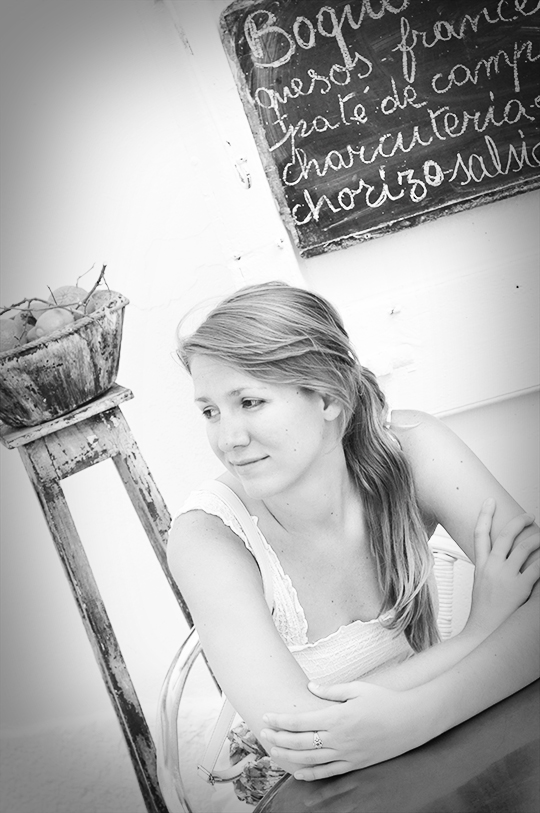 Sitting there, eating, drinking, talking, reflecting, I could see — quite easily — why people come to this city and simply never leave.
Our hostel owner didn't.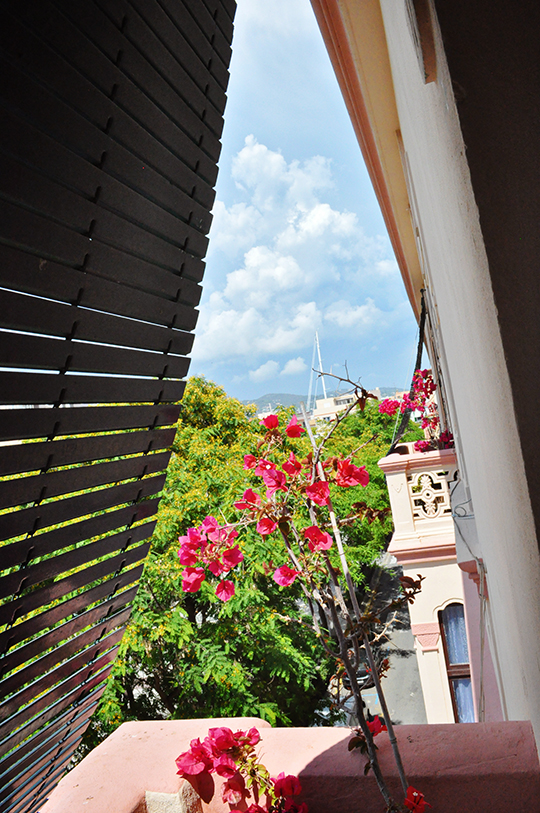 View from our hostel window.
The man who served us this sangria didn't.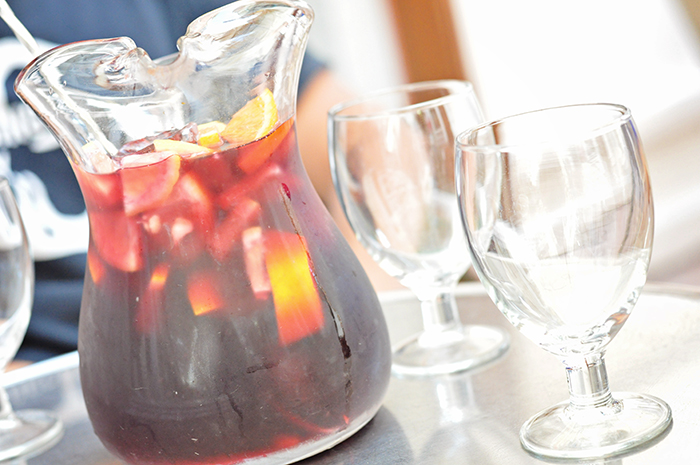 And I didn't want to, either.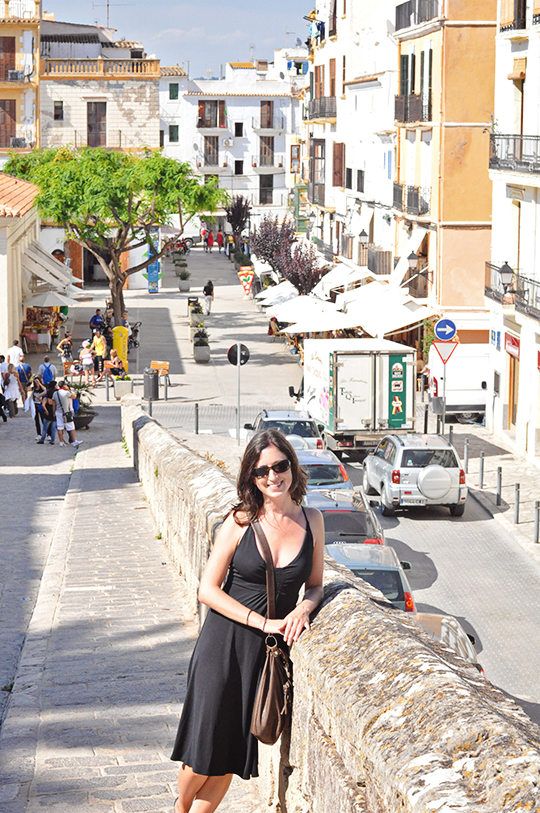 In fact, I think sometimes, when I'm avoiding work or laundry or bathroom renovations…
Maybe I'm still there.