There IS A Cure. But It's Not Going To Be Easy.
So I've written about Domestiphobia and how there are certain people in this world (more than you might think) who, despite whatever persona they might present to their peers, are terrified of living a life of stagnancy and routine.
While they might stay home most nights cooking dinner, washing dishes, helping the kids with homework and watching the latest Grey's Anatomy, they're scared.
They're scared of becoming complacent.
Domestic.
Domesticated.
Of losing their ability to live wild.
Sure, there are things in this life that need to get done. And there's something to be said for comfort and stability.
But let me ask you — What good are these things to a restless soul?
They only serve to highlight everything you're not doing. Everything you're not experiencing.
Domestiphobia cannot be cured through denial. In fact, denial only exacerbates the issue. Denial — complacency — feeds the feeling, if it's in you at all.
This is why travel serves me so well. When I travel, every experience is new. The sights, the sounds, the smells, the tastes — a sensory overload during which I have no other choice but to live in the moment.
Cliché as that sounds.
And when I can't travel, I create experience through learning. A new recipe. An interesting book. A project around the house.
I remember a day.
It is one of the most perfect days I've ever had the pleasure of living.
There were mountains. And beaches. And oceans stretching every which way. Far away from the rumbling clubs and tourist restaurants of Ibiza's main towns, we'd spent the day exploring other parts of the island.
Justin, his sister Becca, her boyfriend Brad, and I were bedraggled. Salt-tangled and sun-soaked.
I'm pretty sure a blind man would not have been able to sense us standing nearby, since we smelled like the island itself.
Fatigued and stomachs rumbling, we hopped in our rental car in search of sustenance. But it was a view — not a restaurant — that eventually made us stop.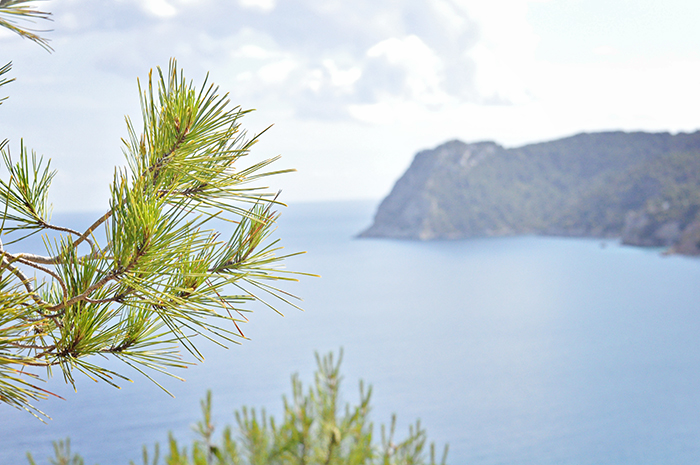 We pulled over and perched on a wall alongside a curving mountain pass.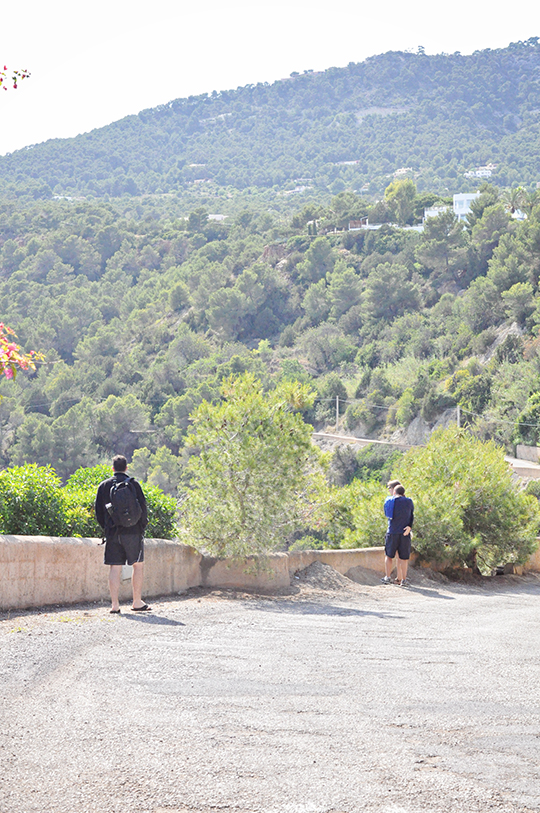 Brilliant, we were.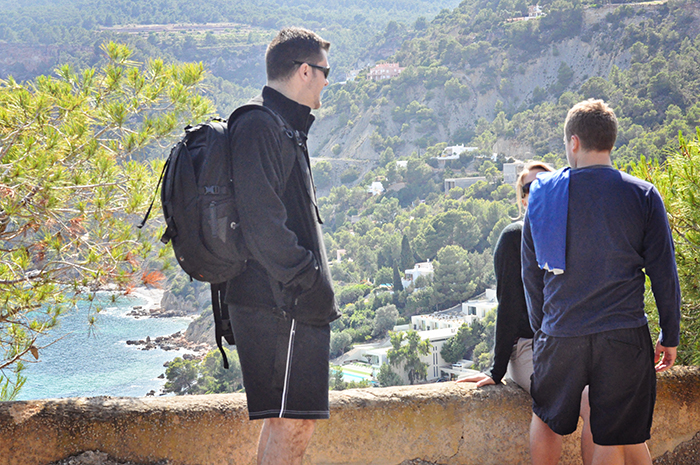 And totally jealous of this car's ocean-view suite: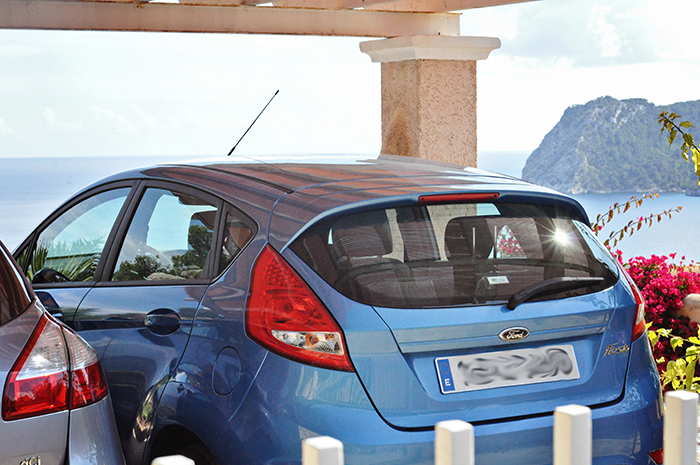 But some views just can't be ignored.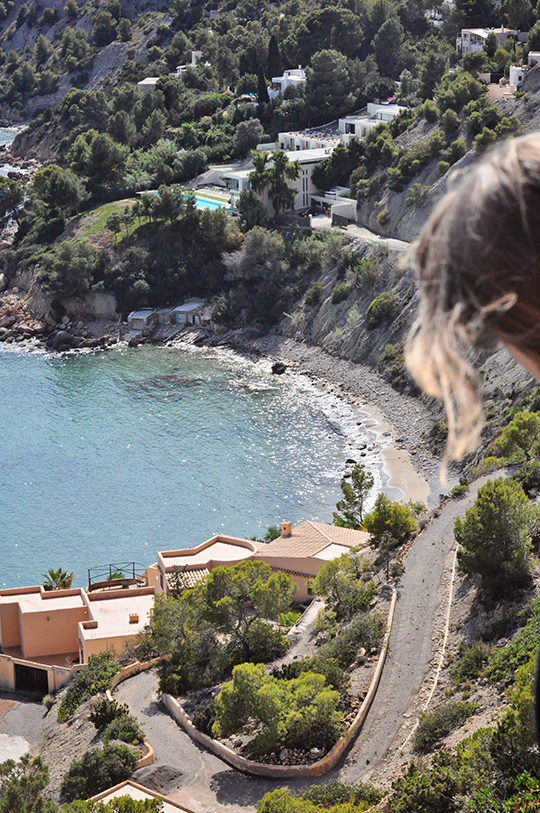 We had noticed a house when we stopped. It looked something like a restaurant with its umbrellas and table-riddled back patio, but there was nothing else really indicating whether we were welcome to enter.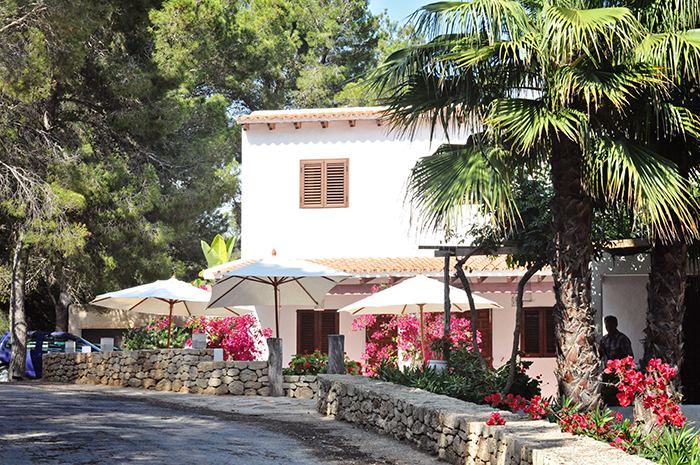 We stalked the side porch of the house, trying to see if anyone was there. It looks like a restaurant, we grumbled, knowing full-well that at this point we would eagerly knock on the door of someone's home just to gain directions to the nearest open eatery. It was either that, or try our hand fishing in the shining azure depths of the Mediterranean.
Fortunately, a smiling, elderly man noticed our snooping. "Come in!" He said in Spanish.
We looked at each other, eyebrows raised. "Can we eat here?" Brad asked.
"Si, si!" he nodded and beckoned with his hands.
Our stomachs won the battle with uncertainty and the man patiently led us to the front door of his empty abode, through the dining room, and out to the blissful shade of the flowery back patio.
"We'd like paella and wine," we offered — a unanimous vote. He explained that it would take "a while," but that it was well worth the wait, and we should enjoy our bottle of wine and some relaxed conversation.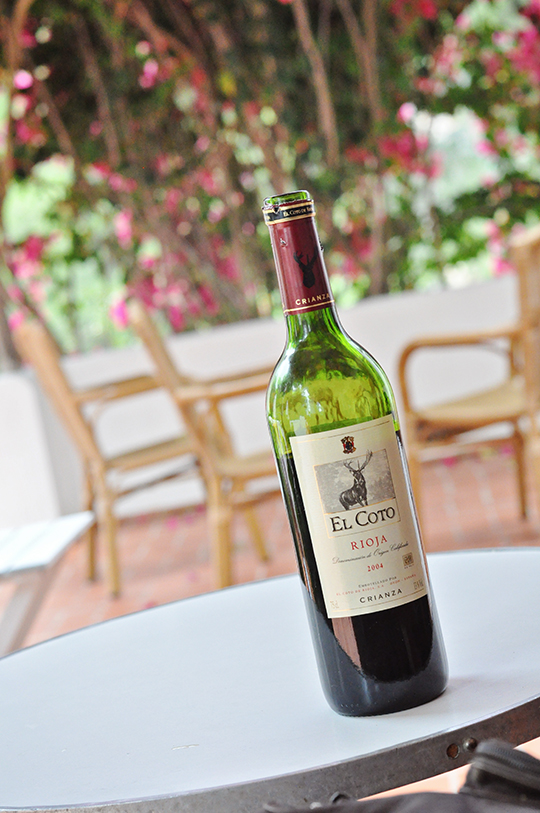 That, we did.
The flower-draped patio was like stepping into an air of Diazepam, and the tranquil, hour-long wait warranted nary a peep of complaint.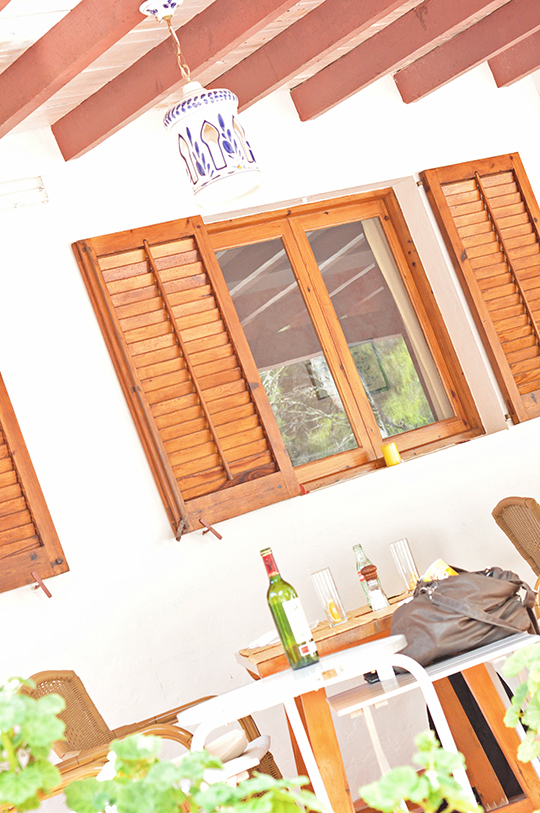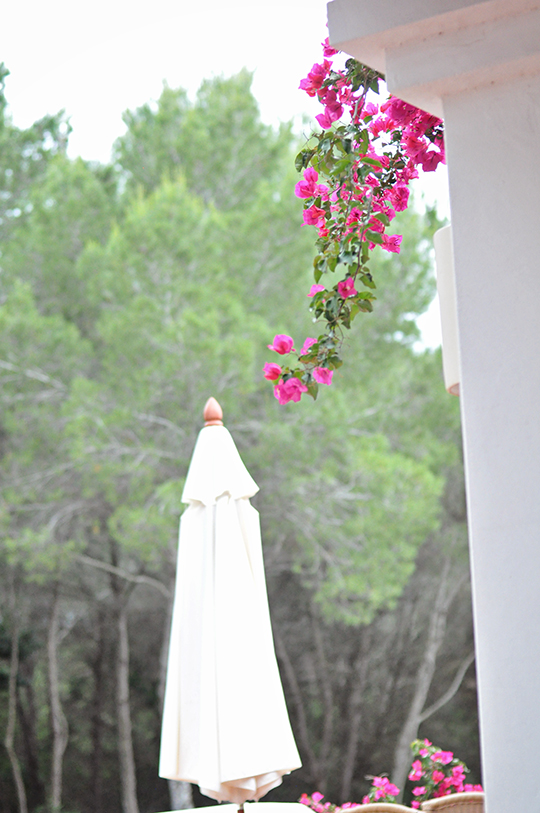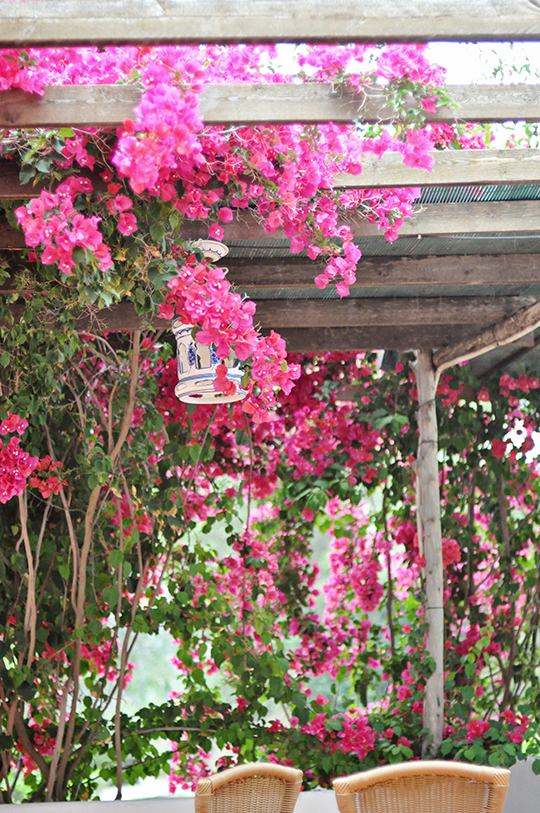 Eventually, it arrived.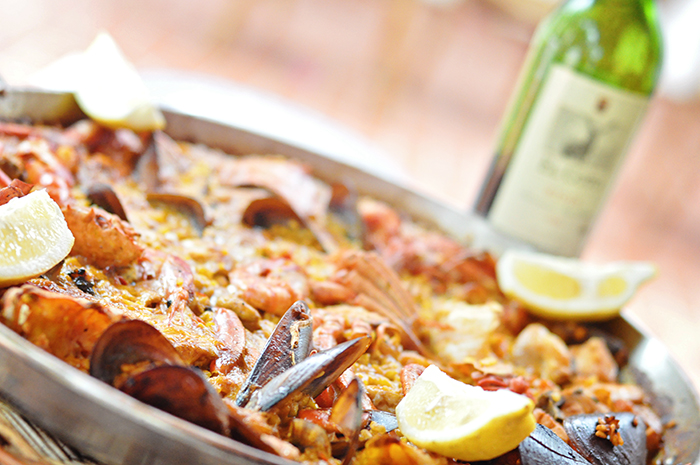 In an aromatic flurry of mussels, shrimp, lamb, crawfish and other delicacies, the smiling man proudly brought us a huge pan of his creation. The sumptuous and perfectly cooked rice was from another world, the seasoning derived from years of experience — not ingredients in a book.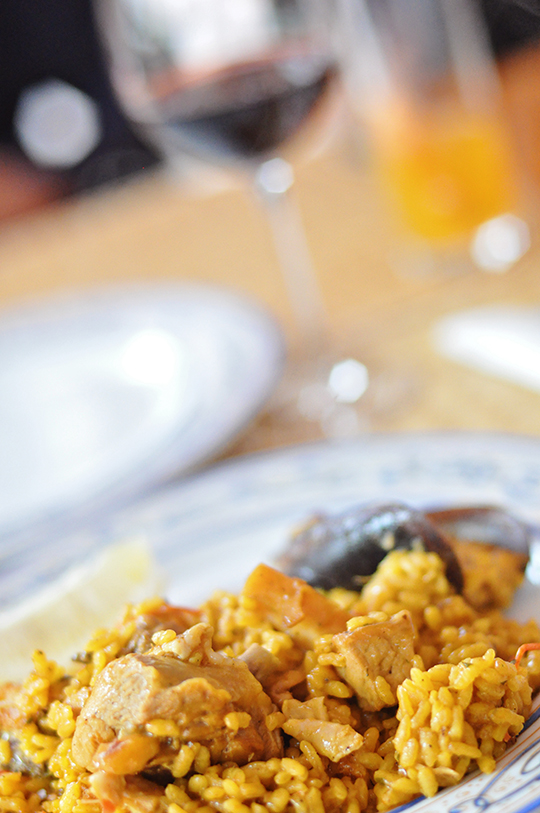 We ate.
And ate.
Each bite was a new experience.
It was, to this day, one of the best meals I've ever had.
And I know I'm not being funny. Or witty. Or any of those things you've maybe come to expect from this blog, but hey.
I want you to feel this one.
Because it wasn't just the food. Or just the people. Or just the smiling man with his quiet back patio and hot pink flowers and warm, Spanish sun.
It was an amalgamation. Of being out of my element. Of not knowing a language. Of wondering what a new day will bring.
Excitement and stimulation.
Pure, unadulterated, joy.
There's a cure for Domestiphobia, sure.
But you're not going to like it.
It involves either a lobotomy or accepting a life of quiet desperation.
And no one, I think, wants that.
The best way to deal is to accept it.
Start living the life you were meant to be living. Take your kids on a WWOOF trip for a summer. Skip a weekend cleaning your house and take a drive around the countryside. Pack salty snacks and fizzy drinks and CDs you burned back in the 90's and just go.
Some things, like homemade paella from the kitchen of an unmarked building in the hills of Ibiza, are worth the wait.
But to experience a bit of the world?
You don't have to wait.
It's just right here.