If Hot Curry And Fake iPad Fires Don't Warm You Up, I'm Not Sure What Will.
Hello, world!
Did you know that it's Martin Luther King Jr. Day in the good ol' U.S. of A.?
If you did, you've probably already patted yourself on the back this morning for not being racist.
If, you know, you're not racist.
Which I hope you're not, because that's kind of like not liking someone for wearing argyle socks.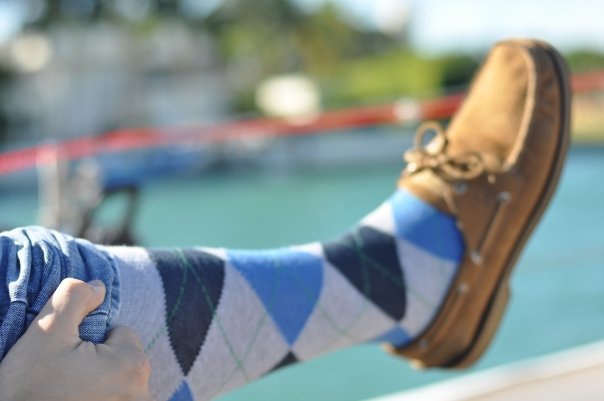 My sister's ex boyfriend used to wear argyle socks.
But I dislike him for other reasons — not his choice to wear argyle.
In Miami.
In the summer.
And actually, that's a bad example all together because argyle socks are a choice.
Race is not.
If it were, I would be part Caucasian and part African with maybe a hint of Persian just because it sounds cool with striking green eyes and a year-round perma-tan.
Not that I've really thought about it.
And you know, we could probably throw some Asian in the mix too, and not just because I apparently wish my ancestors had been international swingers, but because I really like their food.
Fortunately for me, however, I don't actually have to be Asian to eat Asian food.
Because they're cool and inclusive like that.
And after a week or so in Omaha, Nebraska gorging on various holiday fowl and gravies and stuffings and sweets this past Christmas, I found myself craving Vietnamese.
I'd only experienced Vietnamese a couple of times at little dives here in Fayetteville, so I was curious to see what Omaha had to offer. I opened up the Urbanspoon and discovered a place called Saigon Surface. Located downtown but not exactly within the bustling, cobblestoned streets of Omaha's historic Old Market, it looked more like a bank than a restaurant when Justin and I pulled up with his brother Andrew, his sister Becca, and her boyfriend Brad. (Remember Becca and Brad from our trip to Spain?)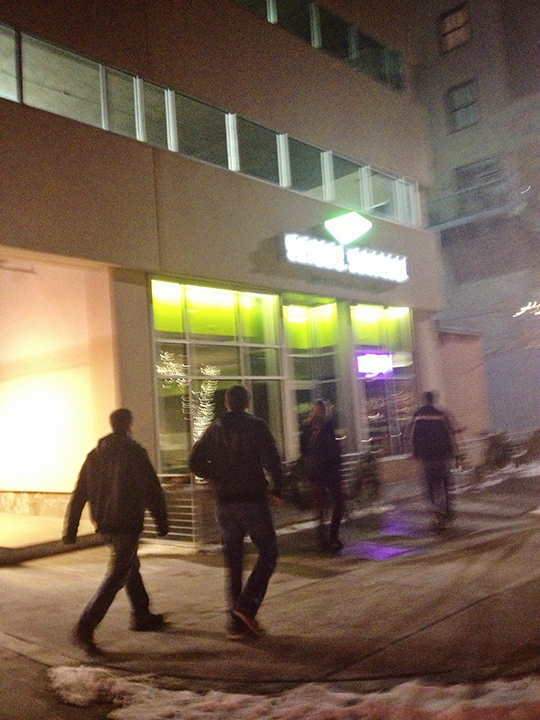 **Usual Disclaimer: Of course all of my photos are blurry and horrifically underexposed. The place was dark, people, and I was trying to be semi-covert about my photo taking operations. I'm sorry for that you have to suffer. I will try to get better at this. I promise.
Inside, though, was a different story.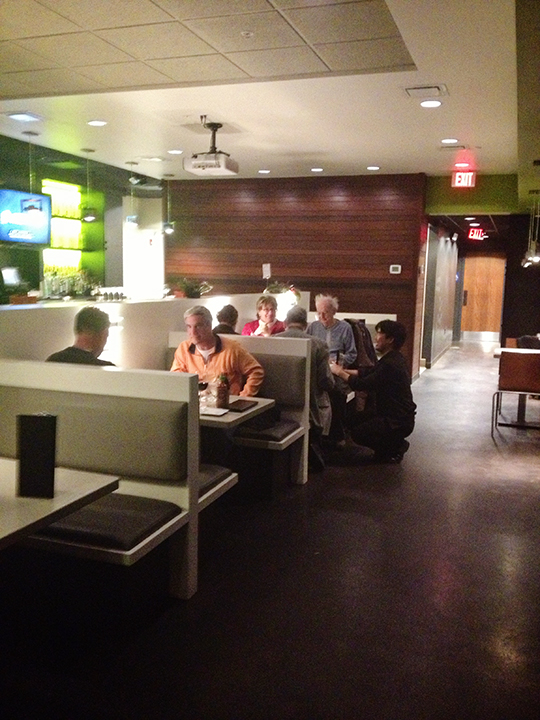 Sleek and modern, with the perfect amount of trendy hipster twist. The usual problem with this kind of restaurant decor is that it's not very comfortable, and the awkward chairs and booths here were no exception.
It felt way too cool for me, in fact, but I wasn't about to venture back out into the subzero temperatures.
Especially after our server brought us our very own iPad fireplace.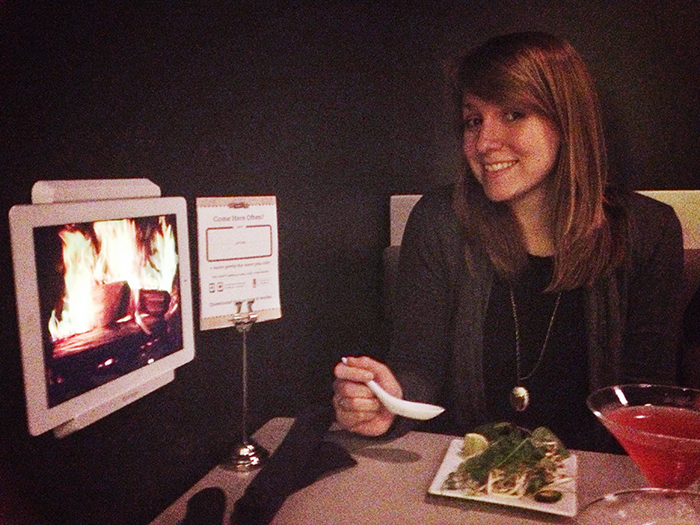 The boys ordered tea, while Becca and I opted to warm up with some martinis.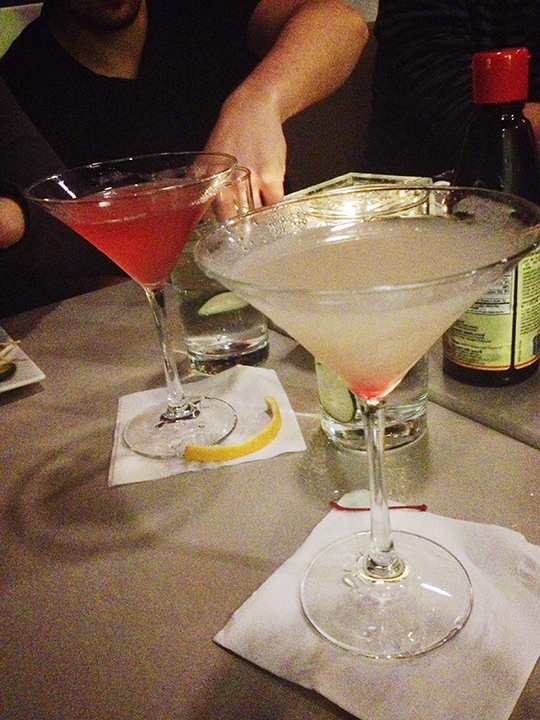 I don't remember what Becca ordered — possibly the Ginger Cosmo — while I ordered the Lychee Martini with Grey Goose la poire, Soho Lychee Liqueur, and a real, eyeball-like lychee fruit.
It was delicious!
Then came the food. Both Brad and Becca are vegetarians (a bit of a change from our orgasmic paella experience on Ibiza), and ordered the Vegetarian Pho.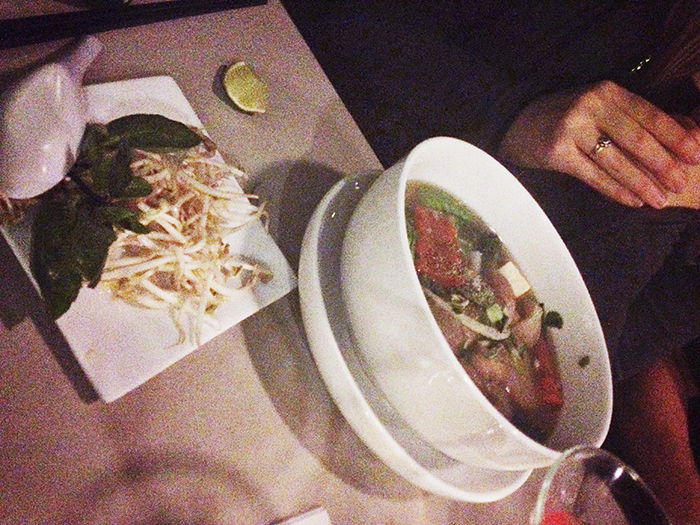 It came in huge bowls of broth and vegetables and tofu, and as relative pho connoisseurs, they agreed it was very tasty.
Justin ordered the yellow curry chicken, which he also really liked: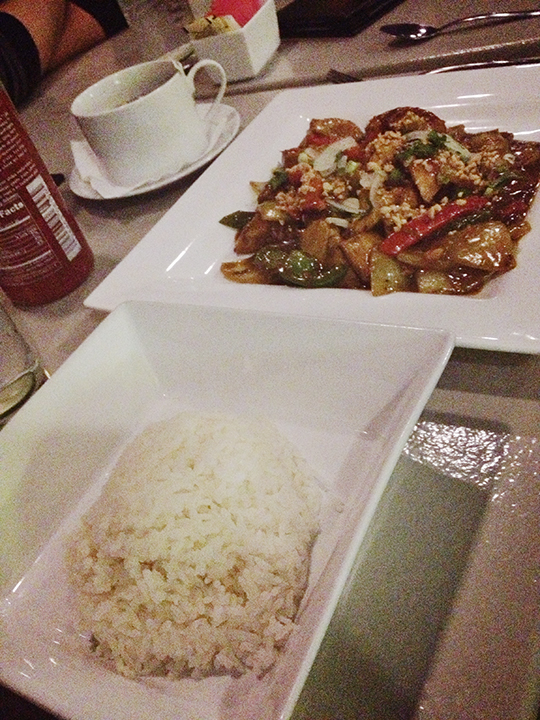 While Andrew, a Vietnamese newbie, safely ordered the pineapple fried rice, which he said was incredible: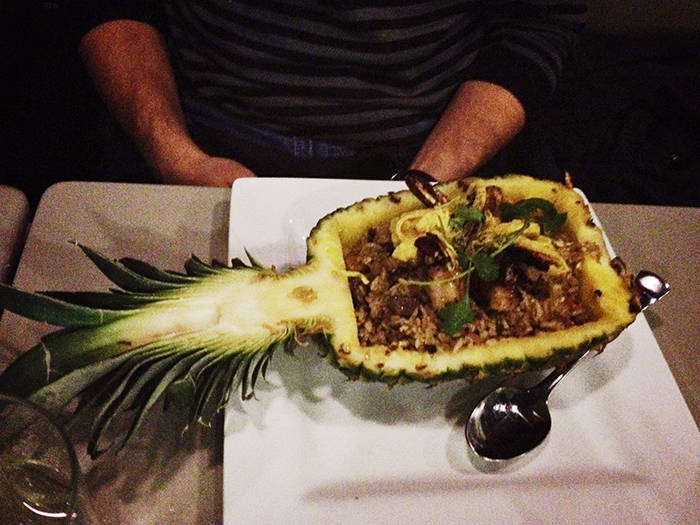 Yes, they actually served it inside a hollowed-out pineapple.
And, for what I feel was the pièce de résistance, I ordered the caramelized curry tilapia clay pot with coconut milk, green onion, potatoes and roasted peanuts: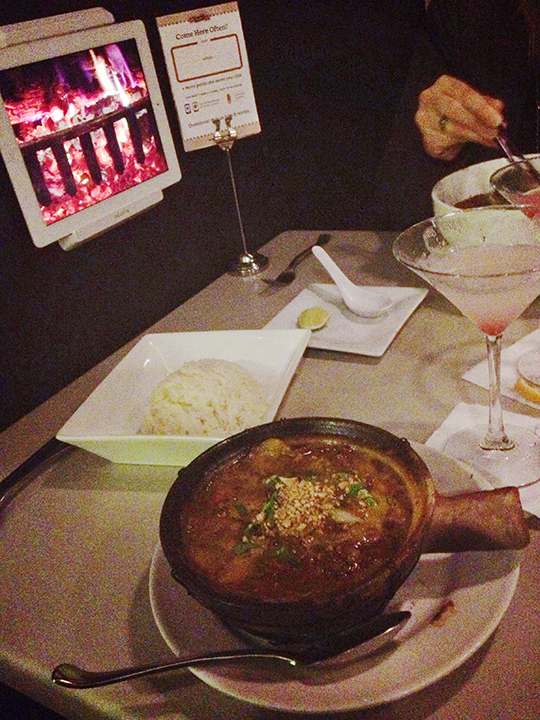 Now. I'm a huge weenie when it comes to spices and curries. I love the flavor, but can't handle the heat. I asked for mild, yet tears and snot were running from most of my facial orifices by the time we were done.
No matter though, because it was delicious.
Such is the price we pay for divine food.
That, and quietly expelling noxious gasses for the rest of the evening.
Let's just say it was a long, rank night.
But totally worth it.
Saigon Surface
324 S. 14th. Street
Omaha, NE 68102
What's your favorite ethnic food for dining out or cooking at home? Asian your thing? Indian? How about Greek with feta and olives or Latin with cheeses and spice? Or do you prefer sticking with what you know?
(P.S. Thank you to Andi Fisher from Misadventures with Andi for featuring my lil' blog in her Saturday Six feature this weekend. I love reading about her adventures on her blog, and I'm totally blown away that she even noticed me. Thanks for the encouragement!)