Wisdom In The Booth Of A Cuban Café.
I'm back in my home office this morning with that weird feeling that always comes after a whirlwind trip — that semi-nauseated, aching-back, was-I-really-ever-there-at-all? kind of feeling that leaves me reeling if I think about it too hard or for too long.
I caught a whiff of coffee and for a second I was back in my grandma's tiny kitchen with its brown speckled linoleum and a bowl full of cough drops and Werther's Originals and a bird feeder just outside the window.
In that kitchen I still ate doughnuts for breakfast, but the lunches and dinners have long-since become someone else's burden. They say the family has grown too big for the house (it has) and Grandma's grown too old to host (she isn't) and now it's empty most of the time, this little house in Sparta, Wisconsin, and I'm afraid maybe that was the last time I'll ever see it.
And I didn't even take a picture.
I cried for ten minutes in the car on the way back to Minneapolis. Over ten years gone and I'd just left my grandpa's grave for the very first time and suddenly he was really dead and not just dead in my head and that gray winter sky opened just long enough for me to see the stone in the sunlight. To make sure it was real.
Sometimes this travel thing feels like a trippy Kerouac novel. We chase Dean Moriarty and his frenetic ideas and vivacious energy across the country and back but in the end it just feels like one big, youthful dream.
On our last day in Minneapolis, my dad took us to a restaurant once featured on the Food Network called Victor's 1959 Café. Specializing in mainly Cuban cuisine (though they have some Americano menu items for the less adventurous), the building is little more than a low-ceilinged shack, the interior of which is covered in graffiti.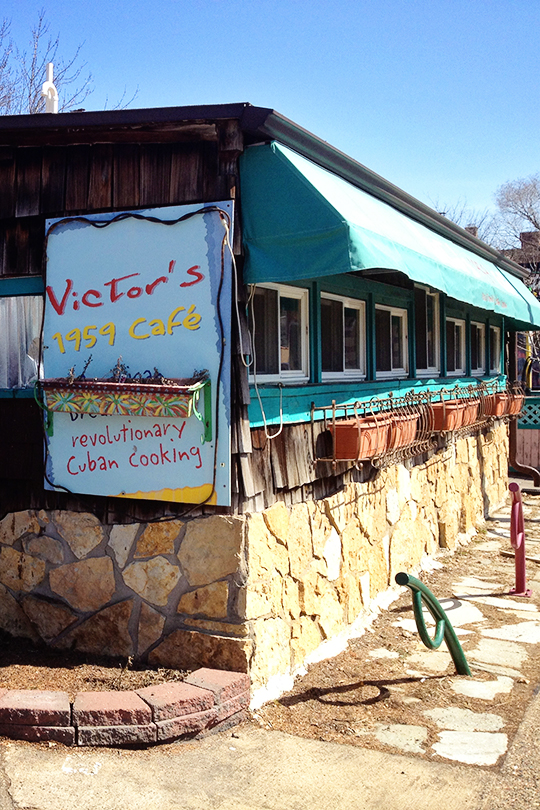 And I mean covered.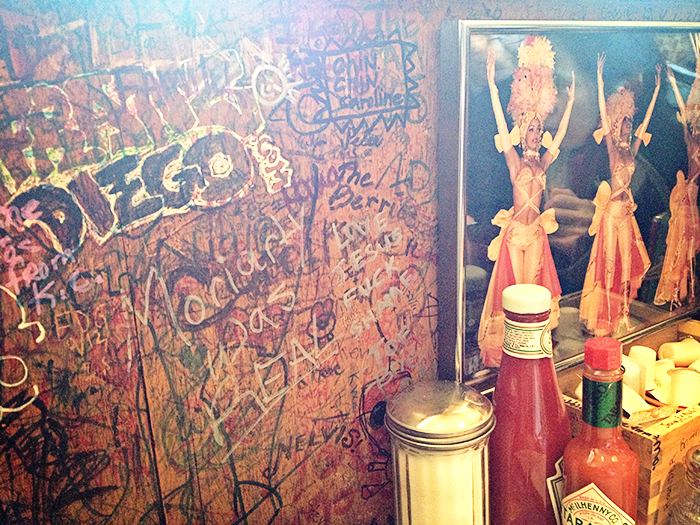 While it appears that in the summer they can seat quite a few more people outside, the interior is cramped and a little claustrophobic. Just inside the main entrance is a bar that seats maybe four patrons, and there's a tiny dining area just beyond that.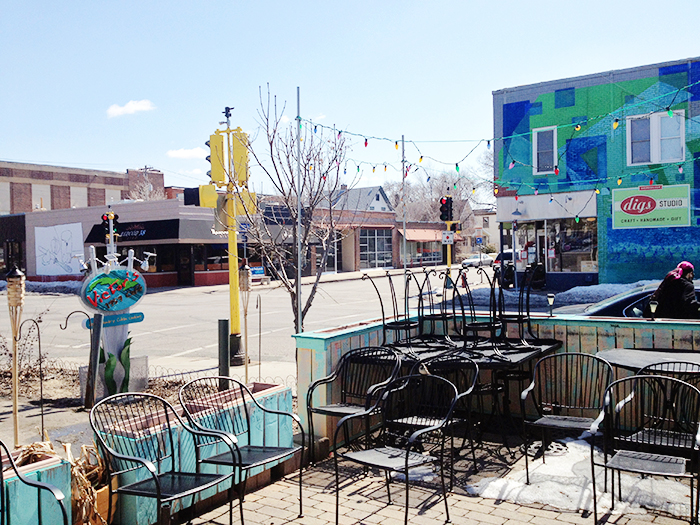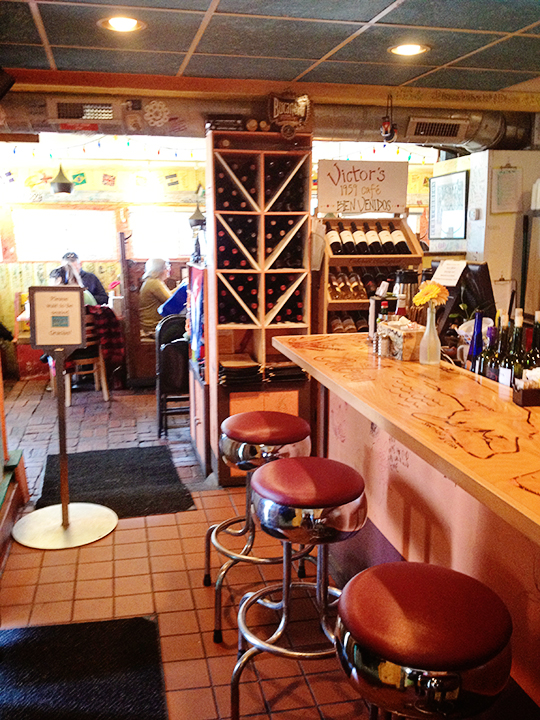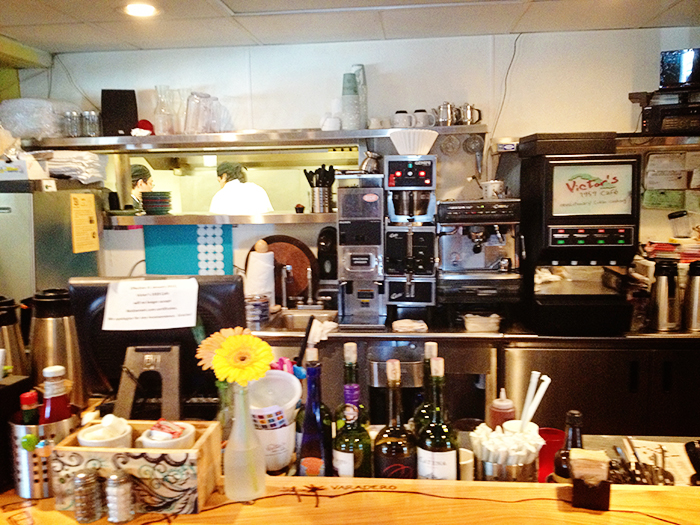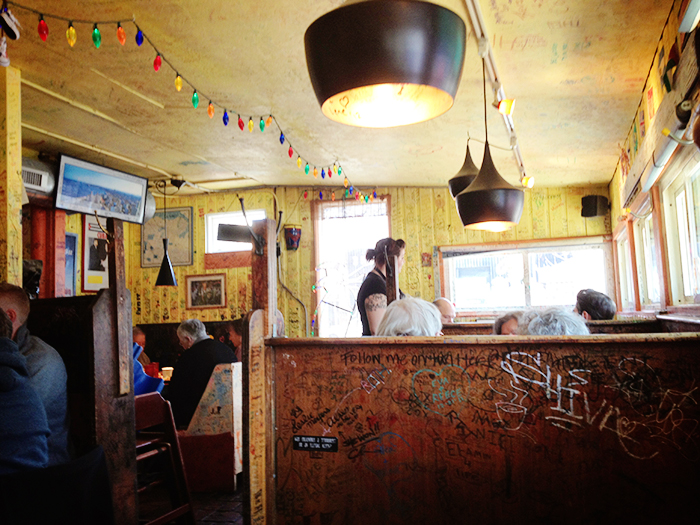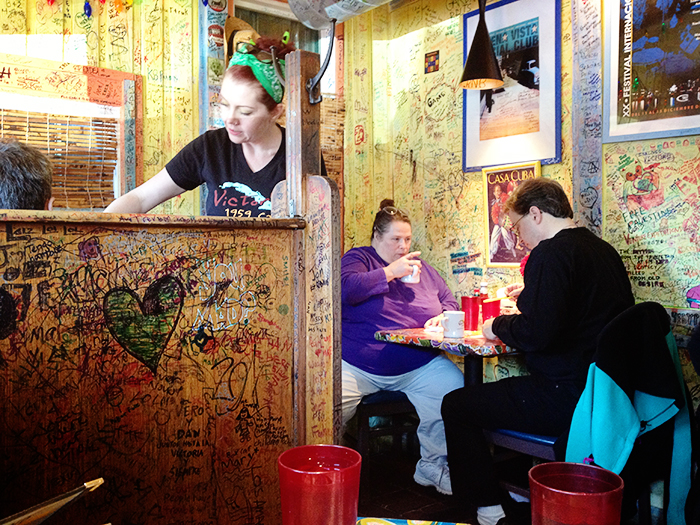 Their specialty is a traditional Cuban sandwich (Sandwich Cubano) with sweet ham, pork loin, Swiss cheese, mustard, and pickles, which the waitress described as "bucket list good."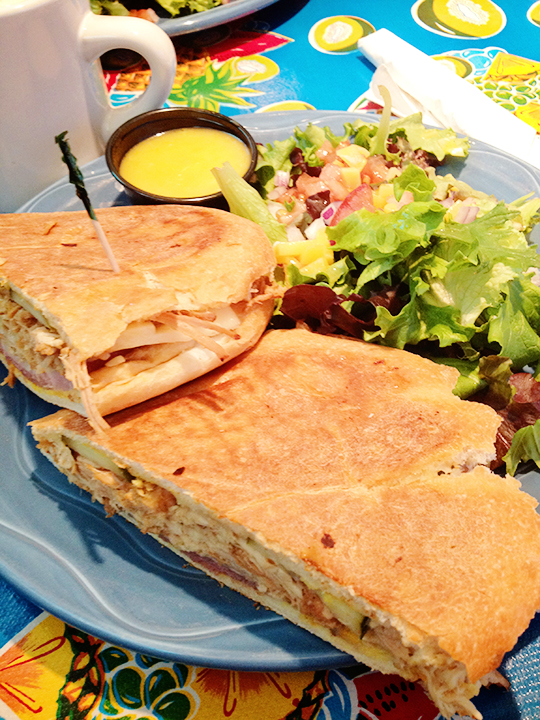 And I'll tell you what — it was certainly delicious, but no more spectacular than Cuban sandwiches I've eaten in Miami, the Cuban expatriate capital of the United States.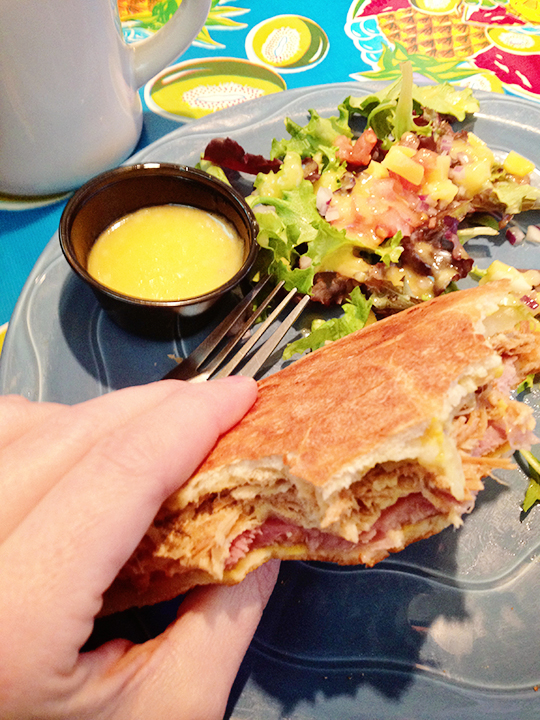 Plus, it cost $9.50. So there's that.
Since we were about to get on a plane, we opted for the side salad over the traditional rice and beans, and that was delicious with mixed greens, diced mango, and a honey mustard type of dressing. My dad ordered the Cuban Pork Barbecue Sandwich, which was doused in house-made mango-guava barbecue sauce. It had a bit of a spicy kick with a very sweet punch and was incredibly unique and delicious.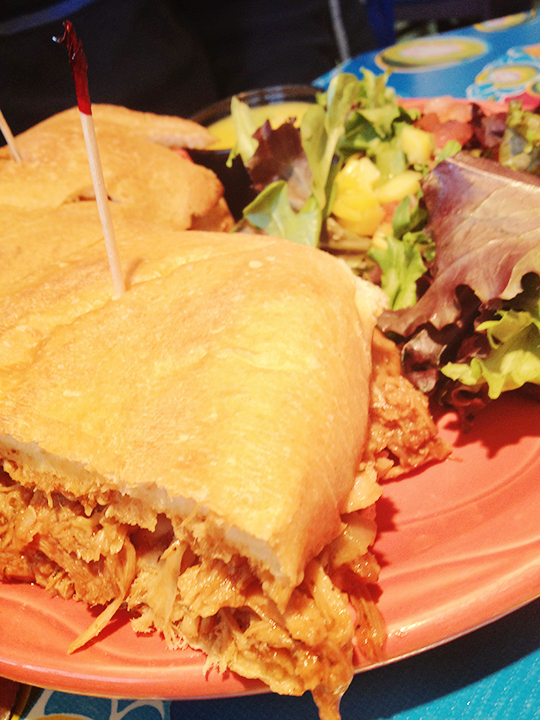 My café con leché, served in a tiny coffee mug, was an astounding $3.95.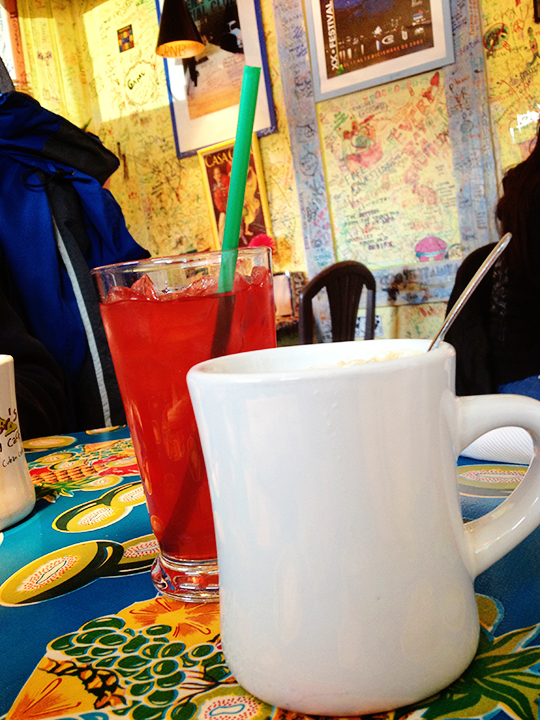 For $3.95, I expect my espresso with frothed milk to be knock-your-socks-off amazing, but this didn't really taste much different from the K-cups and frothed milk I'd been making at my dad's place all week. Though I think Justin enjoyed his $2.50 raspberry lemonade (with free refills).
Overall, it was a cool place to visit. The food was excellent, but it's hard to not get irked when I know customers are paying exorbitant prices for something they could make at home. It's a tiny place (they have to pay their bills somehow) with a unique atmosphere and for that alone it's probably worth a stop, but if you do, skip the coffee and go straight for the booze.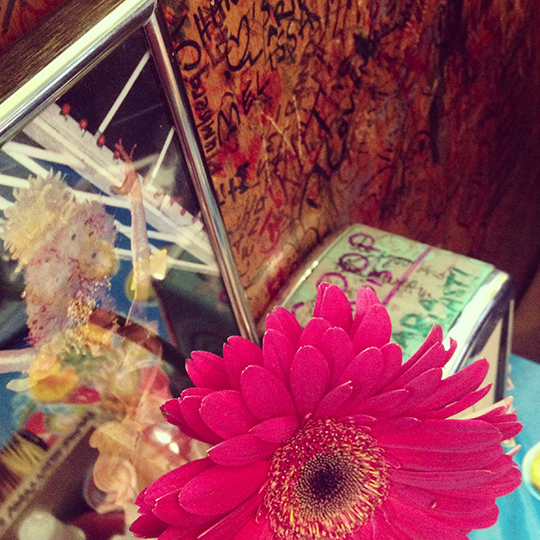 The staff was super friendly and efficient, though they waited until after we finished our Sandwich Cubanos to tell us that next time we should try them with a fried egg on top.
Dammit.
I looked around at the scribbled walls, wondering how long it will be before I see my dad again.
Before I feel comfortable pronouncing my long Minnesohhhta o's.
Before setting eyes on the city I used to call "home."
And then I saw it. Faint, metallic ink on wood.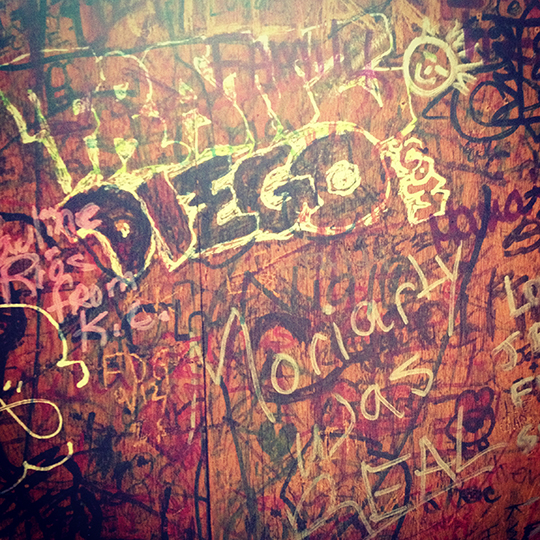 Moriarty was REAL.
And though he was just a character in On the Road, it hit me. His essence was real — a caricature of Neal Cassady and his ability to inspire a zest for life in those around him.
He used his up and died too young, but the idea's still there.
The idea that while things always change and life always moves, we can still find the joy. It can be as filling and exciting as we want it to be.
We can find inspiration in some drunken scrawl on the side of a booth in a Cuban shack on a street corner in Minneapolis and suddenly life has meaning again.
Isn't that something?
I do believe it is.
Victor's 1959 Café
3756 Grand Ave. S
Minneapolis, MN 55409