Did You Know There's A List Of Airplane Sense Offenders? And You Might Be On It.
Justin had to get on a plane early this morning. Like hey-Katie-I'm-going-to-sleep-in-the-other-room-so-my-nervous-flyer-late-night-shifting-shenanigans-don't-keep-up-all-night-or-at-least-until-my-alarm-goes-off-at-3:45 early. Yep. My husband is a nervous flyer. In fact, he's so nervous about flying that he can't sleep the night before a trip. This is the guy who married me, the girl who would gladly hop on a plane if it meant a new stamp in my passport or even just a taste of regional United States cuisine from a region other than the one I've been inhabiting for the last ten years. (Not that there's anything wrong with fried chicken and collard greens and boiled peanuts. I'm just ready for something different, you know? And actually. There kind of IS something wrong with boiled peanuts. Yep. I said it.)
And sure, while the experience of flying or even getting through the airport is a tad more stressful than a solo road trip in the Tracker, it's really only a few — or twenty — hours of suffering to get where you want to go. Cramped seats, overstuffed overhead compartments, and low iPad batteries are nothing compared to what went down on the Niña, the Pinta, and the Santa Maria, yo.
Usually, the only things that can successfully irk me on a flight are the Sense Offenders.
Sense Offenders are airplane passengers who mess with any one of my four acute airplane senses: Sound, Smell, Touch, and Serenity. (The common sense of Sight is not a factor when it comes to airplane Sense Offenders because the way a person chooses to express himself visually doesn't really affect me. Taste is not a factor for obvious reasons. Or, if it is, we probably have more of a problem on our hands than a minor irritant.)
Sense Offenders don't care about the comfort of others. Sense Offenders care only about their own comforts and their own wants. Often, Sense Offenders are so wrapped up in themselves that they aren't even aware that they're on this prestigious list of Most Annoying Travelers.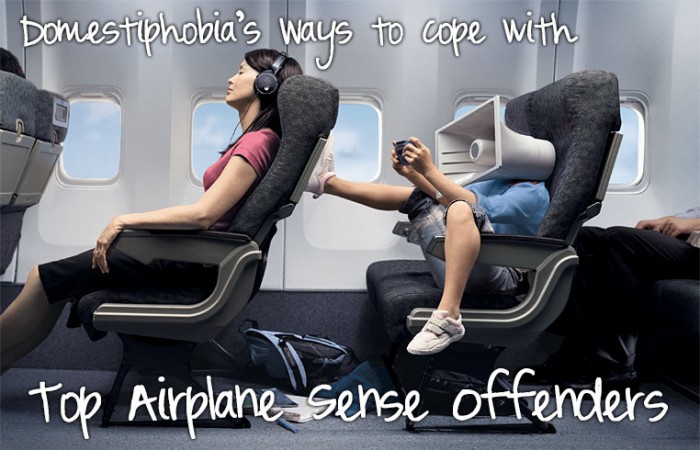 Are you one of them? Read on.
1) Sound.
Common Offenders:
"The Talker" – This is that super friendly woman who has the most interesting life ever and wants to tell you all about it. She's nice as can be, but often clueless when it comes to dealing with people who just aren't in a mood to talk.
"The Drinker" – This is The Talker's evil twin. The Drinker talks because he's drunk. Not because he's friendly. And he usually talks loudly about politics or religion or other touchy subject matter.
"The Sleeper" – Sleepers become Sense Offenders when they snore. Enough said.
"The 80's Cool" – When I was a kid in the 80's, I thought turning up the volume on a headset loudly enough so that the entire room could hear was the ultimate in cool. But now that I'm a crotchety adult? Hearing someone else's fuzzy bass gives me an eye twitch.
The Solution: Noise violators come in all shapes and sizes on an airplane. Irritating as they are, especially on redeye flights, I try to forgive the mini people for whom crying is their sole form of communication. But when it comes to the others, there are really only two things you can do: Turn 80's Cool yourself, or ignore it. Drunk guy will eventually pass out, 80's Cool will get bored with himself or fade into white noise, and The Talker will eventually get the hint. I should know. I'm often The Talker. (Oh, and you can always have a good laugh at The Sleeper when he wakes himself up.) I hear noise canceling headphones work nicely.
2) Smell.
Common Offenders:
"The Sweater" – This one's pretty obvious. The Sweater sweats profusely. He can't help it. And usually I feel sorry for him because he knows he's sweating. And he knows that I know he's sweating. We're both uncomfortable, and there's really not much either of us can do about it.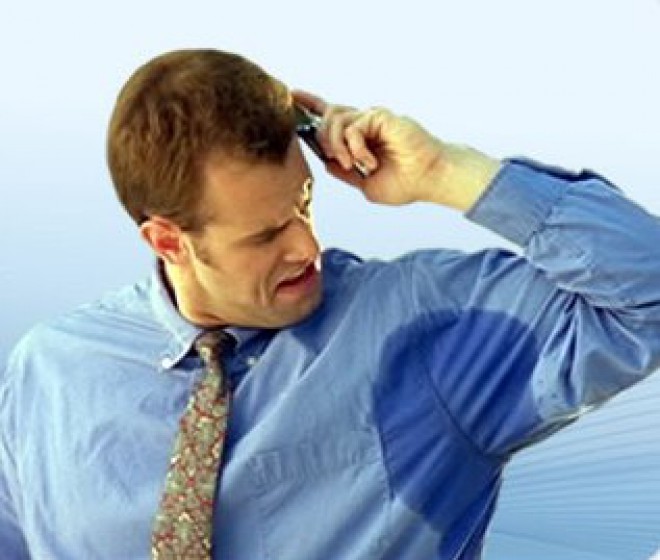 "The Overcompensator" – The Overcompensator is worse. She knows — or at least thinks she knows — that she has a naturally unpleasant odor, so she overcompensates by dousing on a gallon of perfume prior to the flight. This smell is intense, headache-inducing, and far worse than anything The Sweater can produce naturally.
"The Snack Packer" – This person provides a twofold irritant: For one, the snacks she carefully packed at home or purchased at the gourmet deli smell. They usually smell delicious. And as you stare down at your sad, crinkled bag of peanuts, you fight the urge to ask the Snack Packer for just a bite of her pastrami on white. This spawns envy. And as we all know, desire is the root of all suffering. So now you're suffering and hungry and mad at yourself for not thinking ahead and packing a snack of your own.
"The Cropduster" – This is the worst of the worst. The Cropduster farts constantly. For the duration of the flight you are forced to sit in his stink, and you don't know who the culprit is, and even if you did, there's absolutely nothing you can do about it. Very likely it's The Sweater, who's seriously regretting the Indian curry ate during his layover.
The Solution: Dab a little medicated chapstick or lavender oil under your nose. Not only will the aromatherapy help you relax, but it should help cover even the most noxious of odors. Just go easy on the lavender oil — you don't want to turn into an Overcompensator.
3) Touch.
Common Offenders:
"The Talker" – Oh, The Talker again. The Talker thinks she's your BFF and can touch you whenever she wants. She might give you a friendly arm squeeze or a pat on the leg and while she's nice as can be, she's still a stranger.

"The Sleeper" – The Sleeper is a (usually) inadvertent Space Stealer. He might slouch in his seat or even let his pillow fall against you. (If you're lucky, he is using a pillow.)
"The Space Stealer" – Look. I understand that obesity is a touchy subject. And often, it maybe can't be helped due to illness or injury or the fact that our food industry has been shoving processed foods down our throats for the past thirty years. I'm not going to judge. But I am going to get upset if someone starts stealing my space. My space. I paid for my ticket, same as him. There are other kinds of Space Stealers, too. Like Seat Kickers. And Armrest Hogs. And the people in the row behind you who stand up to go the bathroom and pull back on your seat like its there for the sole purpose of stabilizing them and then, zing! let go and watch you fly forward. For the record, you can actually use your own seat to stabilize you (unless, of course, you have a physical hindrance keeping you from doing so). And the person in the middle seat has dibs on both armrests. You heard me. That's The Rule.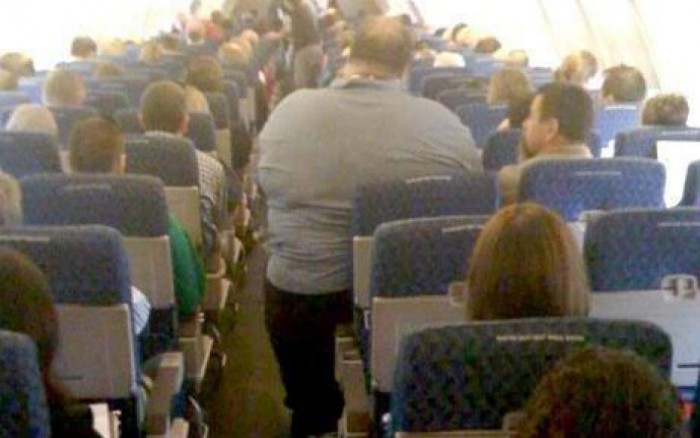 "The Perv" – The Perv might give you a pat on the leg, too. Or an "accidental" boob brush with his elbow. The Perv is the worst of all of the Sense Offenders because he knows what he's doing. And it most certainly can be helped.
The Solution: Kindly tell The Talker that you'd rather not be touched. Simple as that. Talkers are usually very nice people, and while not always in tune with non-verbal vibes, a simple assertion of your personal preferences should suffice. Again, just laugh at The Sleeper. Usually he'll wake himself up. Or, you could always stand abruptly to use the restroom. Unfortunately, unless you can switch to an empty seat, there's really not much you can do about an obese Space Stealer. Sure, no one would complain if airlines made their seats larger in general, but they don't. So the best we can do is hope that Space Stealers recognize their limitations and purchase two tickets. If you're in the middle seat, however, and the Space Stealer is just some asshat who thinks he gets the armrest, kindly inform him of The Rule. And finally, The Perv. While a well-deserved punch in the face would do the trick, you don't want to risk a lawsuit. Pervs usually are — or have friends — in legal places. Your best option is to inform an attendant or, if you're like me, confront him directly. Telling someone he's being inappropriate — loudly enough so the people near you can hear — is usually enough to stop him. Maybe forever.
4) Serenity.
Common Offenders:
All of the above, and
"The Nervous Flyer" – The Nervous Flyer is, to me, the most confounding person on this list. Look. Most people don't love to fly. It's like saying you "hate goodbyes" or that "hospitals make you uncomfortable." Guess what? That's true for most people. But if I ran around a hospital shouting about how sickness makes me uncomfortable, how would that make everyone else feel? Nervous Flyers put off a disturbing vibe. They make a potentially scary situation like turbulence, which is actually quite normal, even scarier.
The Solution: Unfortunately Nervous Flyers can only help themselves. Justin's coping mechanism works well for both himself and the people around him. He pops a drowsy Dramamine (he suffers from motion sickness as well) and sleeps for the duration of the flight. Of course, this often turns him into a Sleeper, but I'll take snoring or the occasional space invasion over nervous vibes any day.
In the end, the odds of completely avoiding Sense Offenders on a flight are slim to none. And often, the most direct ways to deal are by committing various offenses of your own. We wind up in this exhausting game of who can be the rudest, most annoying person on the flight.
What works best for me is trying to remember that people are just people. The key, after all, to comfortable air travel is respect. It's remembering that you are not the only person trying to get somewhere, and that you may occasionally have to sacrifice a bit of your own comfortable habits in order to make someone else's ride a little more pleasant.We all have somewhere to be, and we all feel like it's more important than what anyone else is doing.
Some of the best conversations of my life have happened with Talkers on planes, and the rest is just life. If we spend the whole flight wishing we were somewhere else, we might miss the chance to hear a really cool story. To learn about a career we didn't know existed. We might miss the sky view of a desert at sunset or the rugged, crinkled peaks of snow-capped mountains.
If you really want to be happy on an airplane, do what they've been telling us to do since the dawn of the technology:
Sit back, relax, and enjoy the flight.
And if that doesn't work, pop an Ambien and get yourself one of these: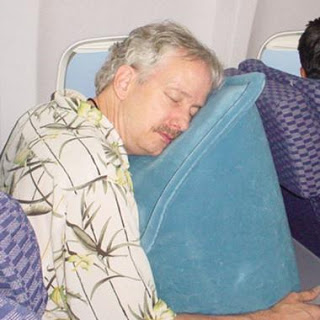 Did I miss any crucial offenders? What are your coping mechanisms while you fly?