Continuing Our Tradition Of Not Having A Tradition. Happy Holidays!
Well, It's New Year's Eve, my 5:00 a.m. wake up caused by a splitting headache caused by a couple of snot-filled sinuses caused by a head cold caused by frigid, rainy weather and an obviously moody and vengeful God.
Or something.
So I shoved my head full of Advil and Sudafed — the good stuff they use to make methamphetamine — which has resulted in me still having a headache, but now I'm all jittery and heartbeaty and wide, wide awake, which is why it's possible this entire post will be a series of massive run-on sentences and also why you should probably never self-medicate.
I'm trying to fix it with coffee.
And it wouldn't be so bad except that the military decided that it needed Justin in North Carolina more than I needed him here, so I'll be ringing in the new year with a couple of mangy mutts, some Trader Joe's apple cider, and about 8 billion of my closest germ friends. Which is totally okay, because I've decided that New Year's Eve works kind of like weddings — the worse yours is, the better luck you'll have in the coming year, right?
Right?!
So let's focus on happier times. Like our fantastically fun-and-food-filled holidays. The Unknowns involved in the sale of our house and the stress of the actual move made the idea of attempting to travel-long distance over the holidays sound like about as much fun as a simultaneous pap smear and eye exam (and you know how much I hate eye exams), so we decided to stay put and hope our families would change all of their pre-existing plans and just come to us. Which, sadly, didn't happen.
I know, what?
And while it was a bummer to miss out on a beautiful Colorado Christmas with my mom, a nose-hair freezing family Wisconsin Christmas with my dad, and an all-out chaotic, laugh-filled, huge annual family gathering with Justin's relatives — and extended relatives — and extended extended relatives — in Nebraska, this was the year we learned to appreciate that other form of family we often take for granted — our absolute dearest friends.
We didn't get to throw a Misfit Christmas this year due to the move, but we did get to share in the warm, loving goodness with friends who opened their homes to us during a season that's all about gratitude. And this year, I was grateful we made sure that our nearest and dearest are PHENOMENAL cooks.
First up? Thanksgiving at Matt and Danielle's.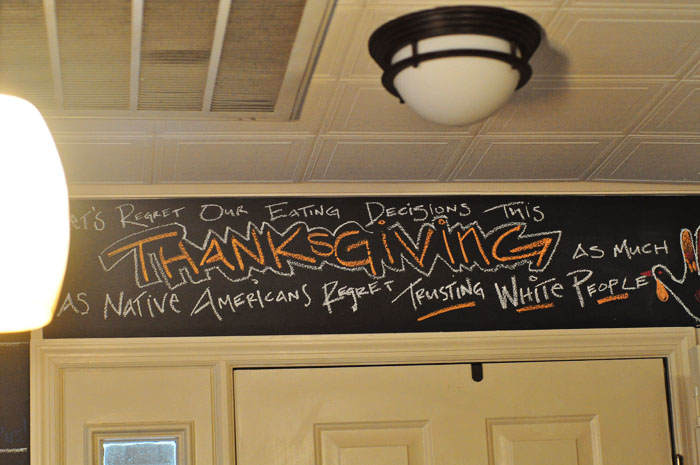 Danielle was my manager back when we worked at the Wine Bar.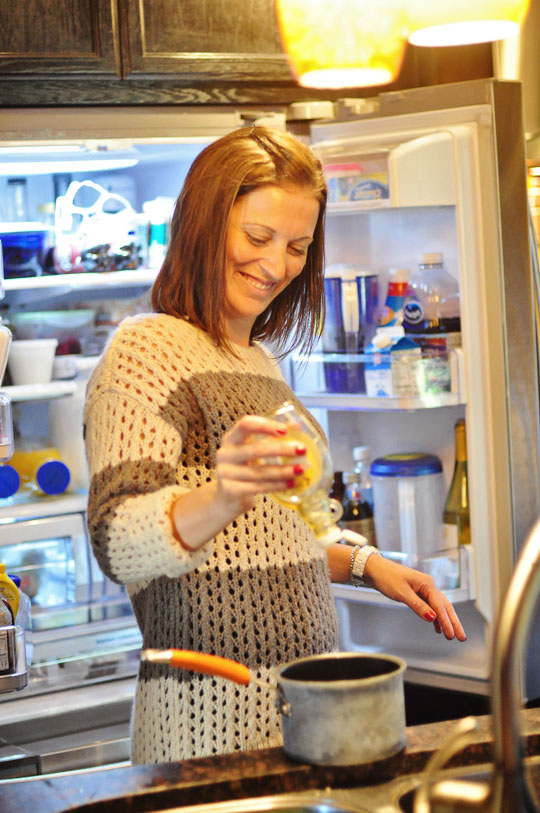 It was one of those effortless friendships I never saw coming. One day we weren't friends, and then the next day we were.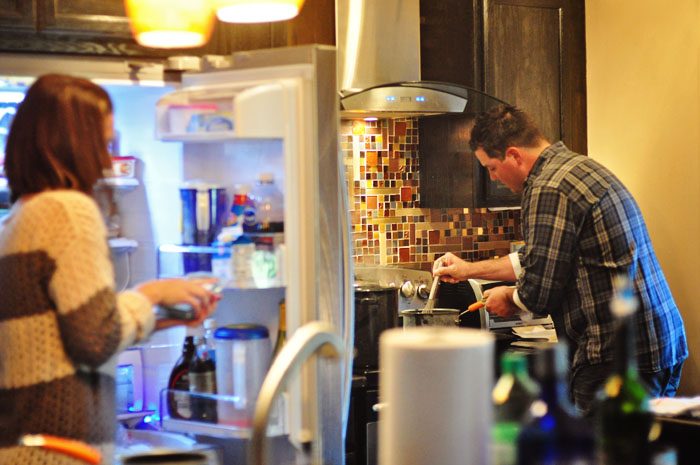 I'm guessing we bonded over our mutual love of good food and wine…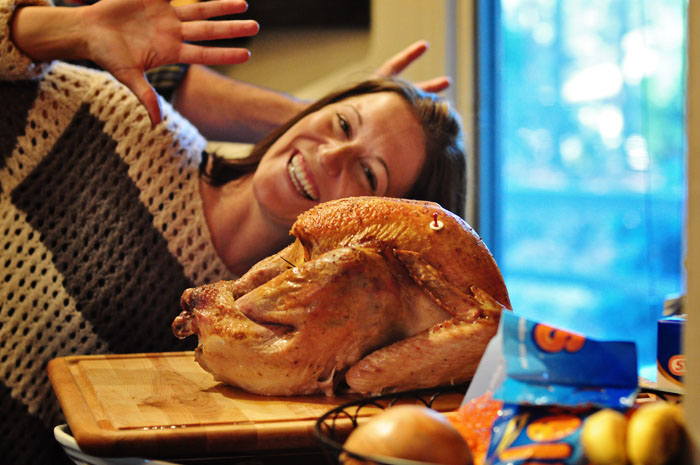 And a healthy respect for shenanigans.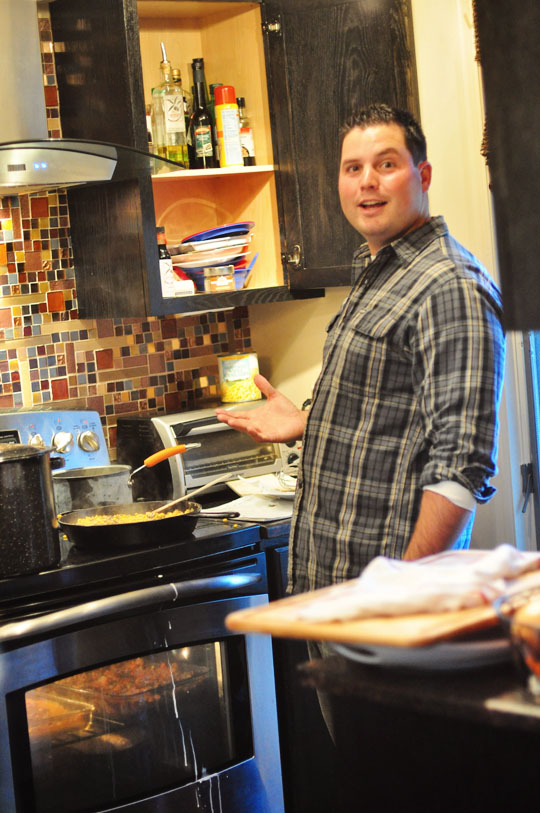 Fortunately, our men-folk understand our special brand of humor.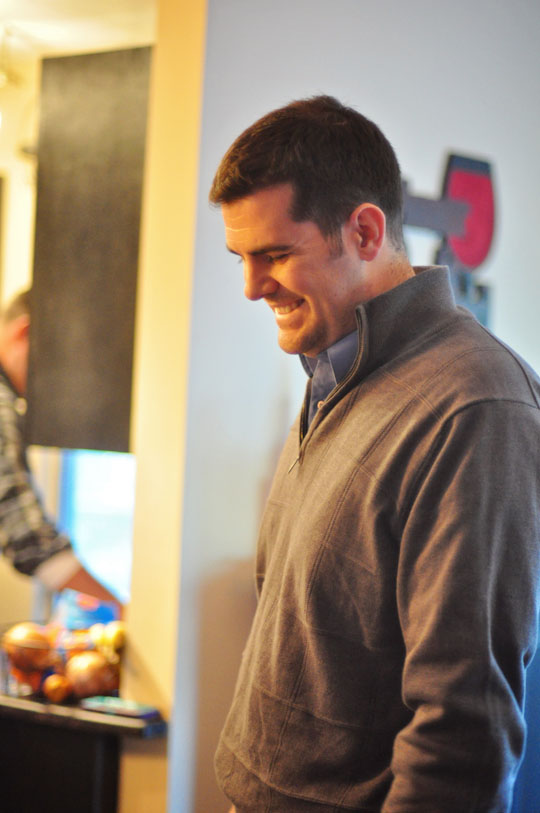 The food was a feast, the likes of which we'll unlikely see surpassed at any future Thanksgiving.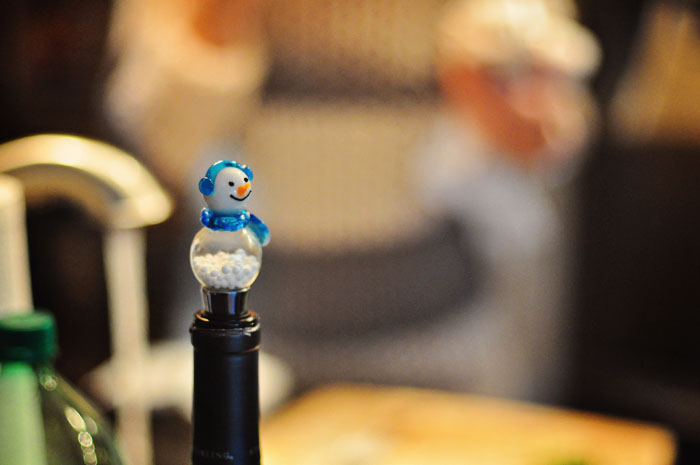 That is, until I finally get my invite to Alton Brown's house.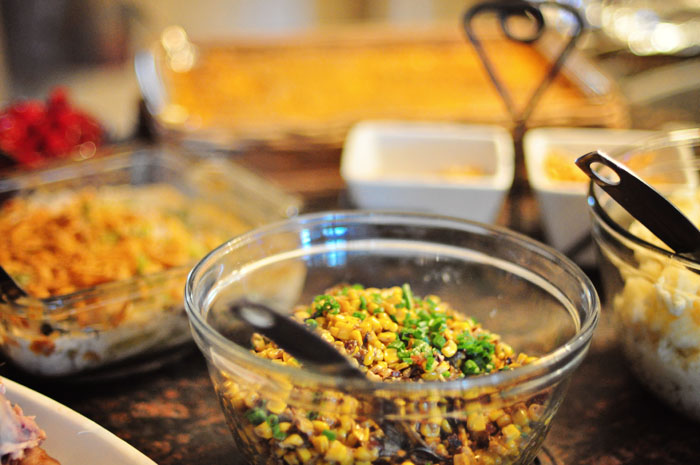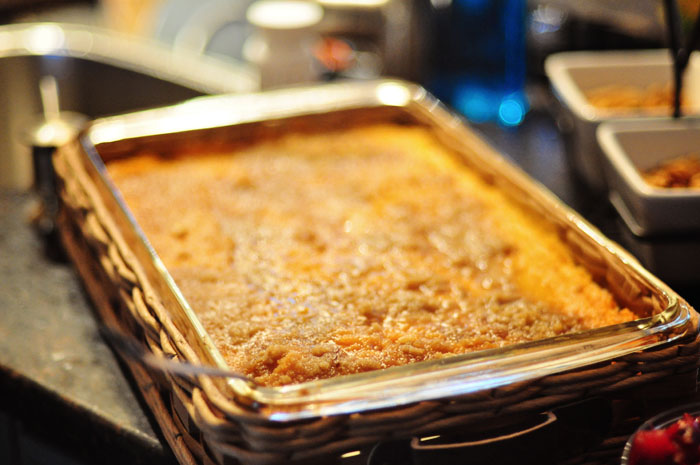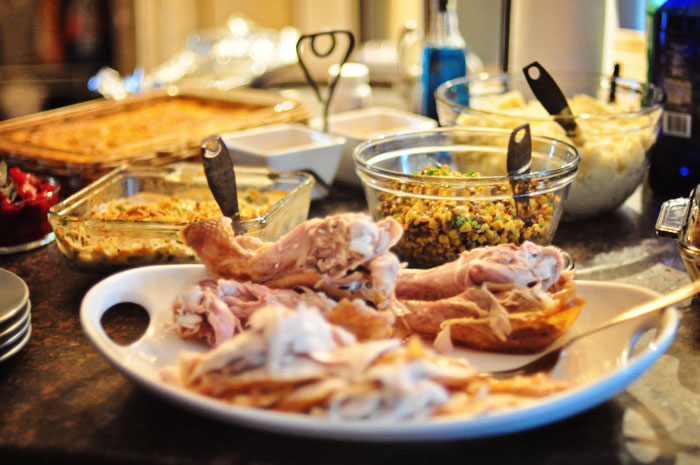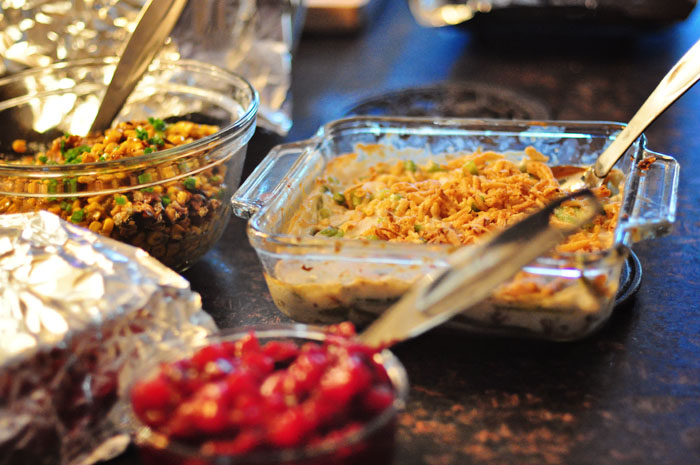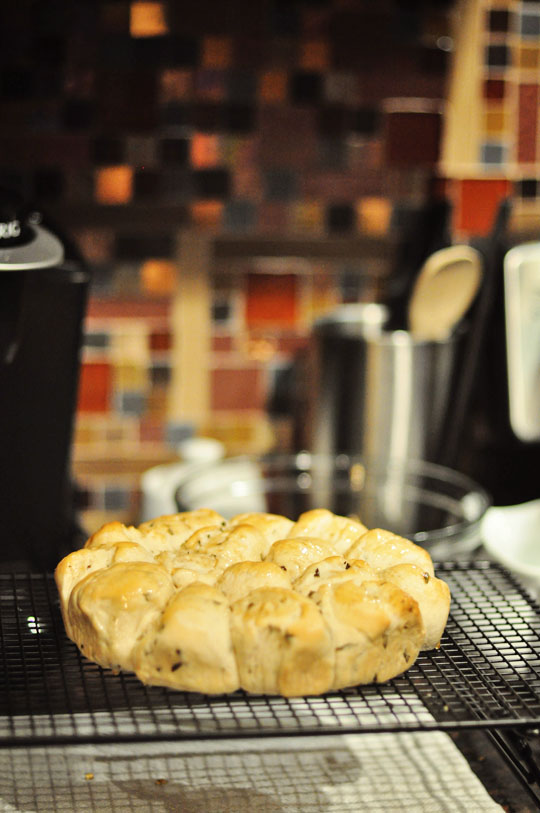 And the company was even better.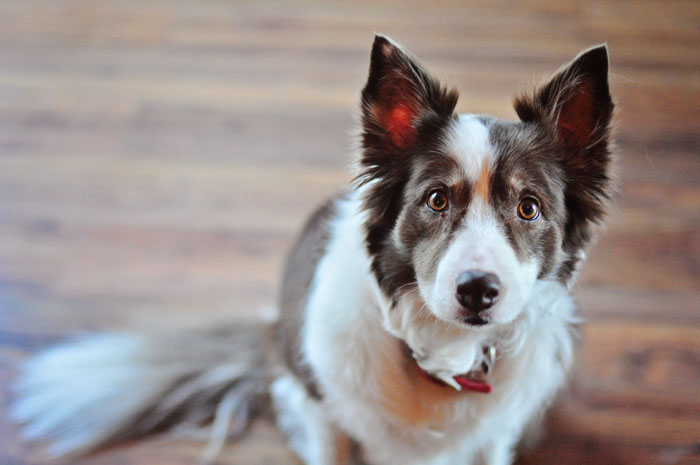 Our friend and food fortune continued on Christmas when my best friend Alaina invited us to spend the holiday with her precious family.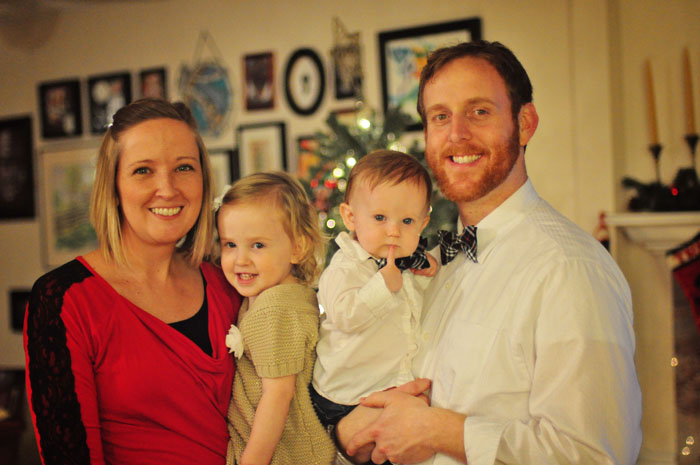 And while I regret to inform you that I neglected to take photos of the five — five! — course dinner they made for us in the midst of wine drinking and child wrangling because I was, quite frankly, too busy eating it, you can take my word that it. was. incredible.
And so was watching the kids unwrap their gifts.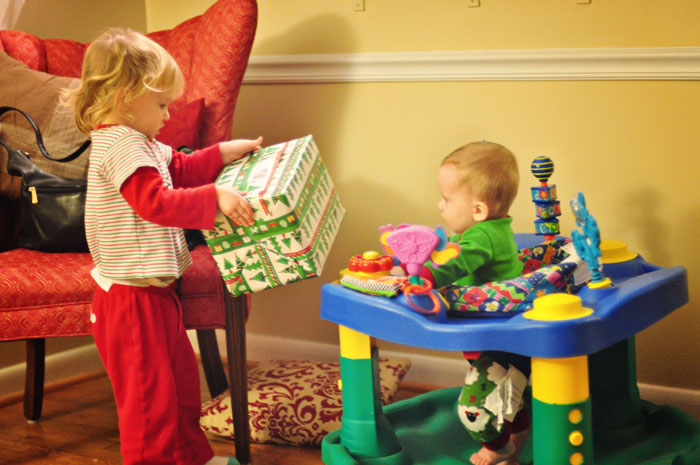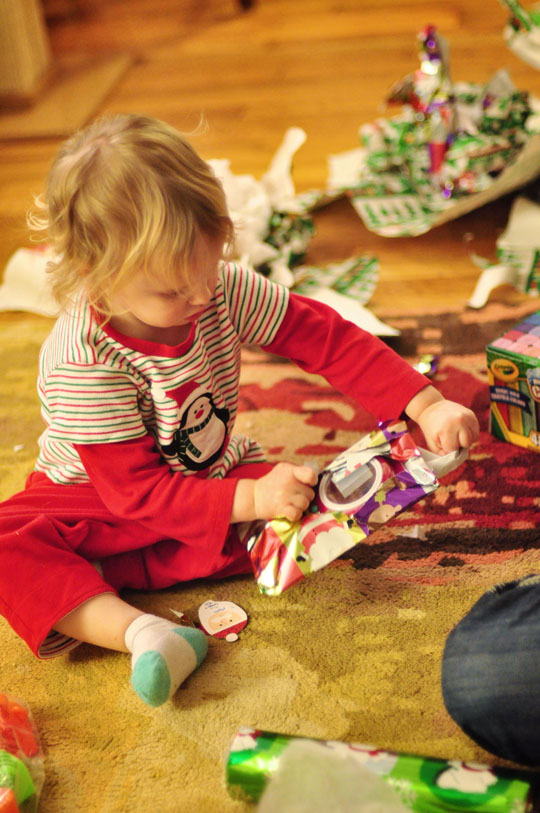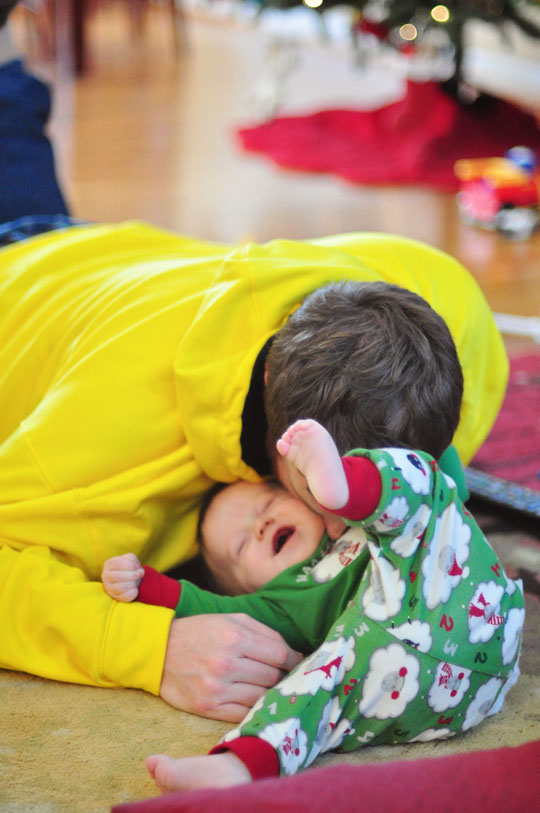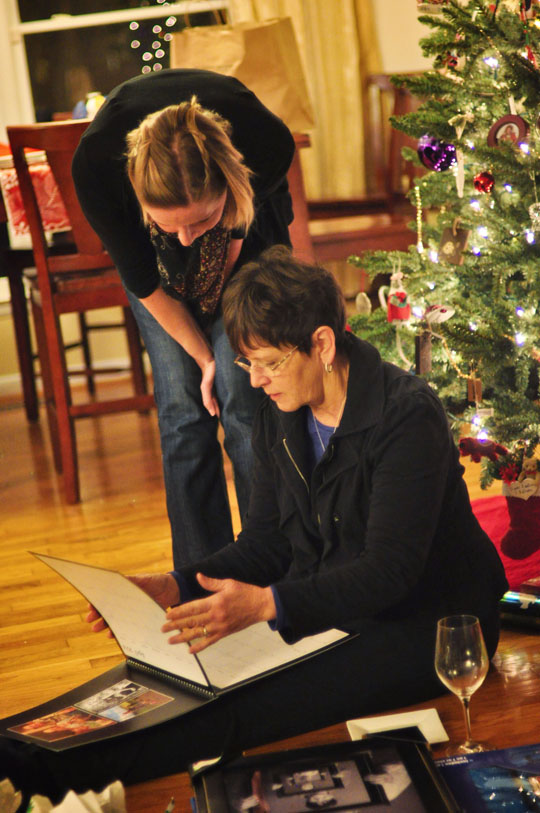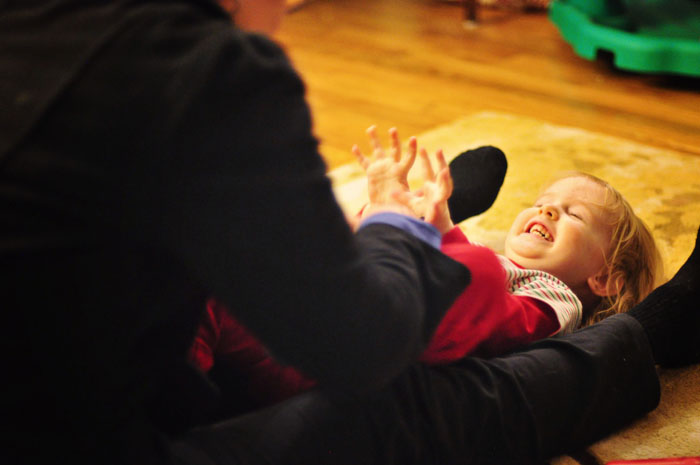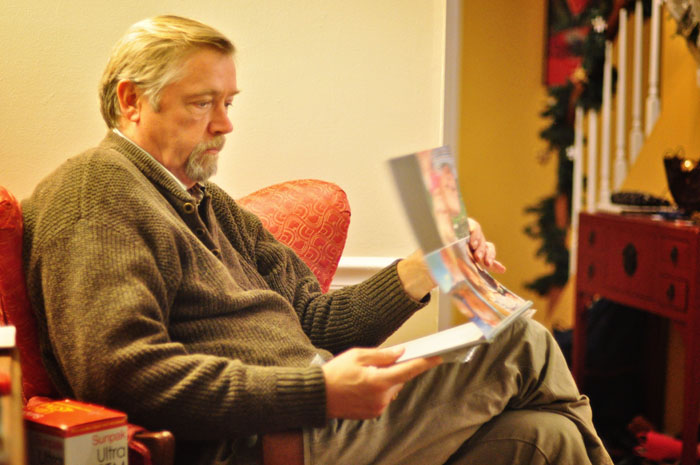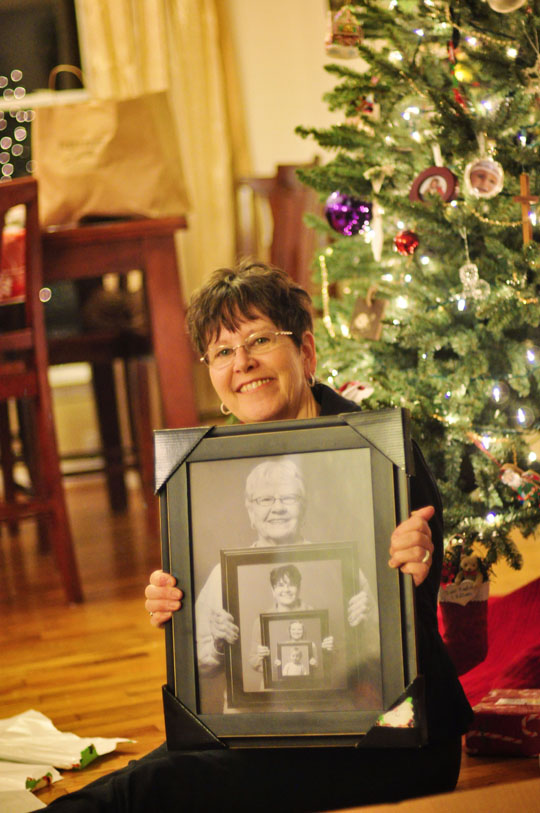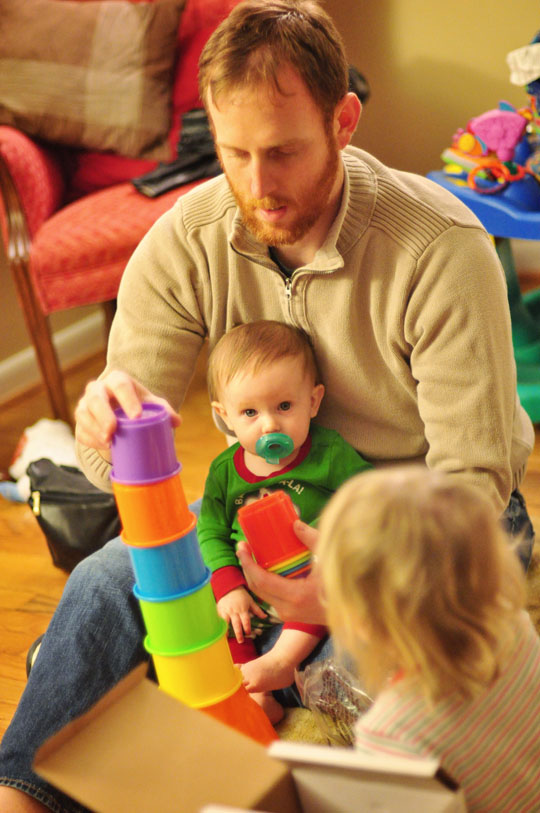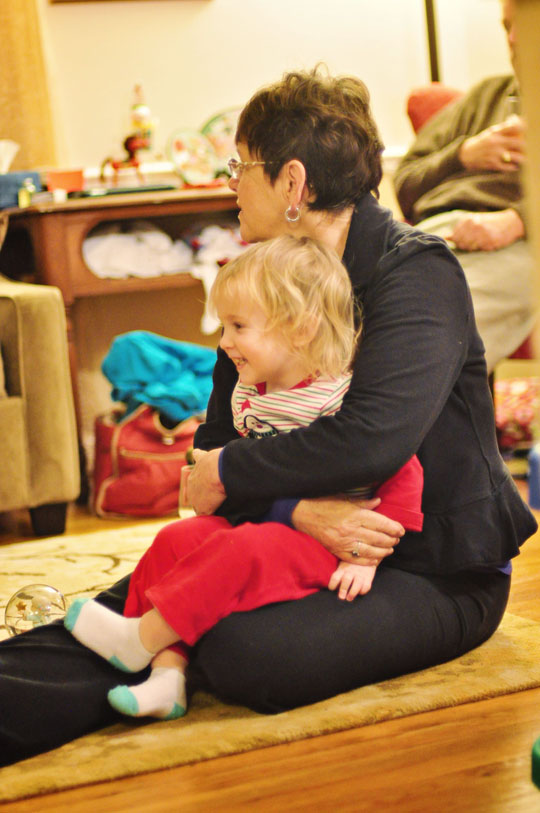 To top it all off? Justin bought me a guitar for Christmas.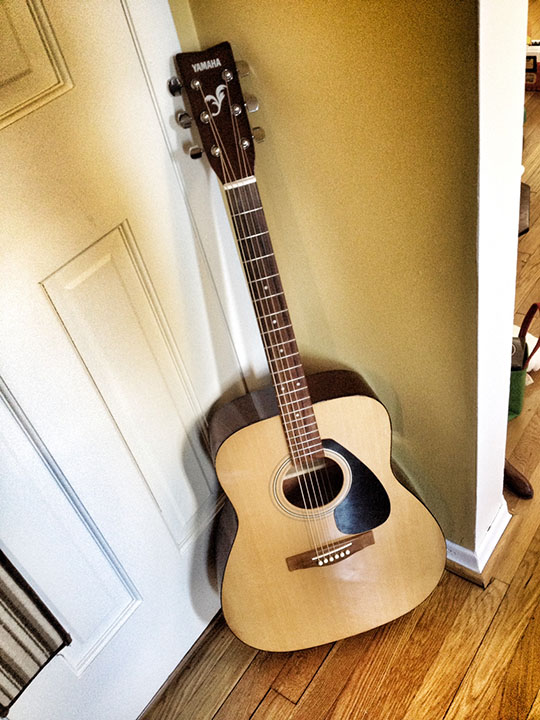 Apparently he's holding me to all that stuff I say about being domestiphobic.
Which kind of makes him an awesome partner.
So far, though, the baby can play it better than me.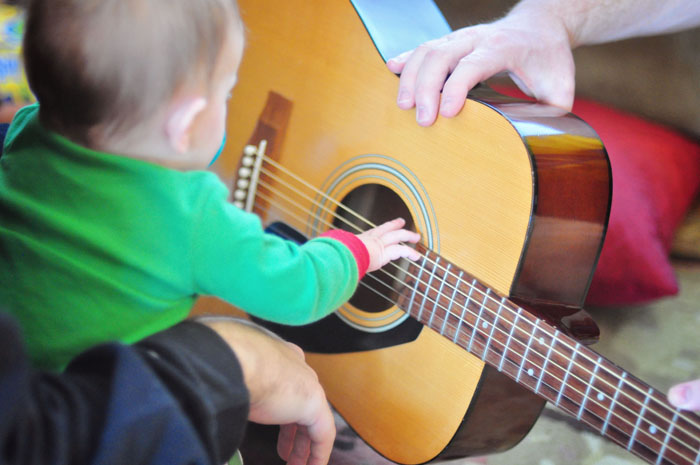 But I'm learning something new, and that's a good thing.
And so is this picture we took so my mom can pretend that we have kids.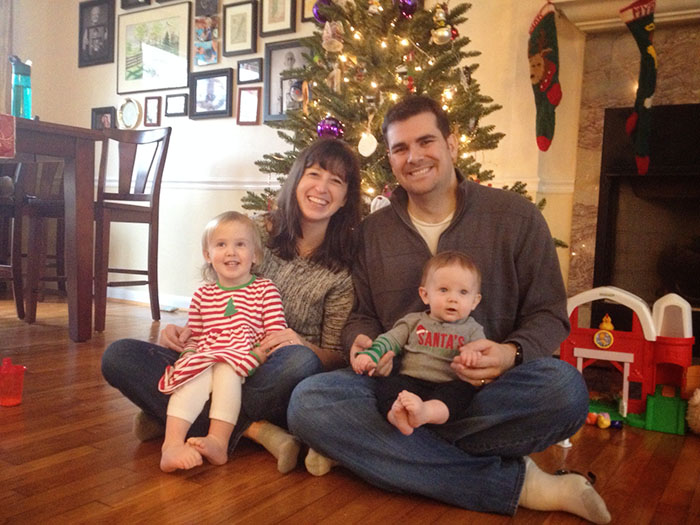 You're welcome, mom. You're welcome.
What did your holidays look like this year? Did you try something new, or stick with tradition? Do you have big plans for New Year's, or will you be ringing it in with some pseudophedrine and Netflix, like your dear friend, me?