The Man Behind the Cheesecake.
I think I should tell you a little about Justin.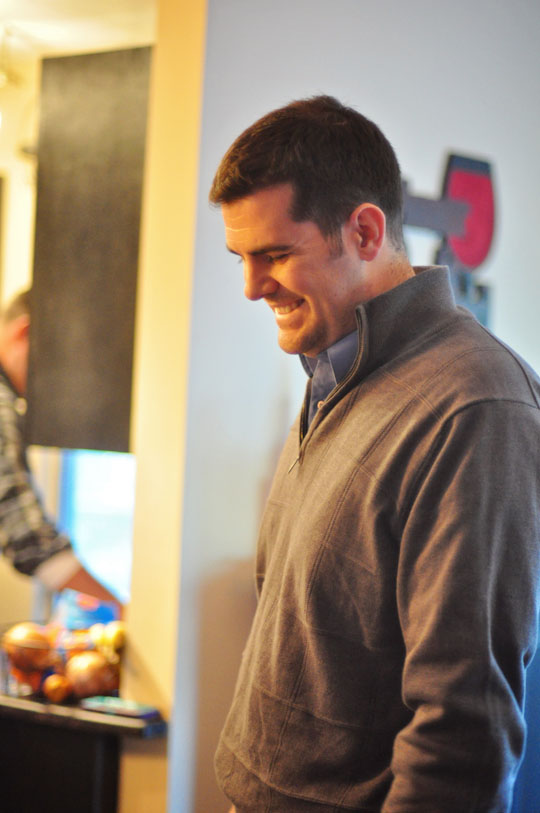 Justin is a man who, borne out of necessity while married to me, is made of infinite patience.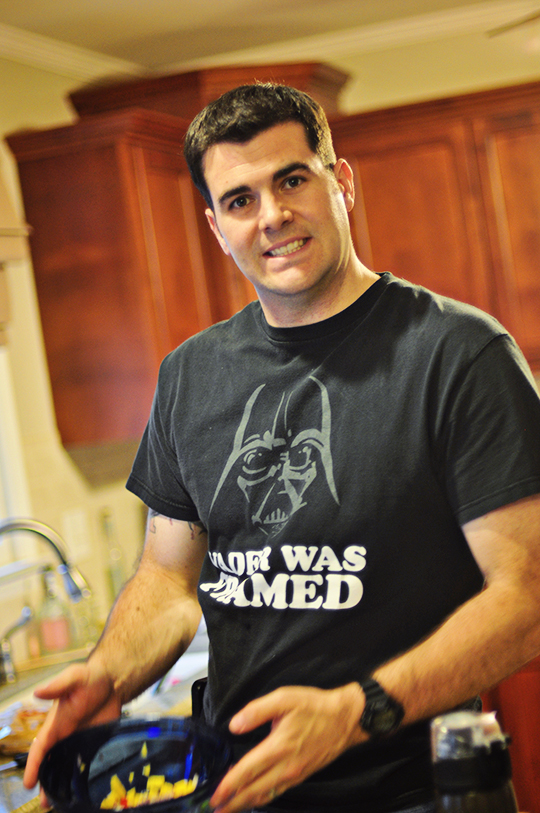 You can literally see his patience with me written on his face.
He's really good at making messes…
Keeps companionable company with toddlers and their choices in television…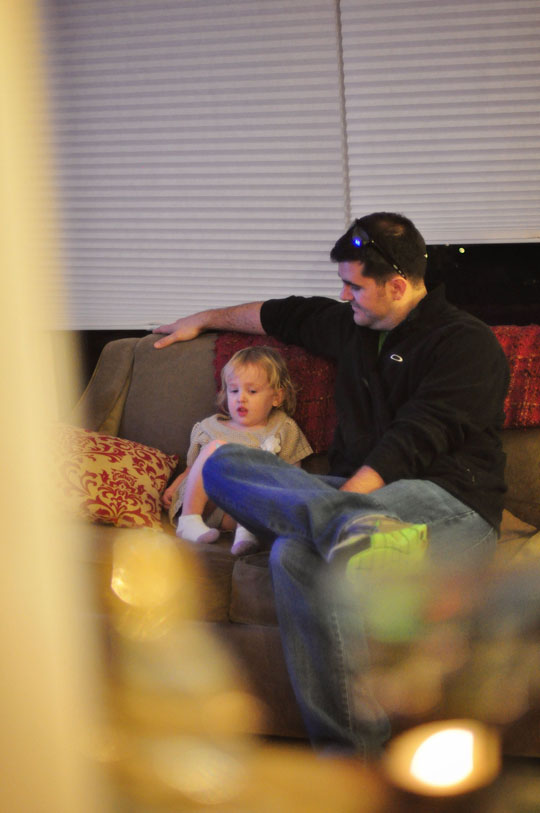 And his taste in t-shirts is impeccable.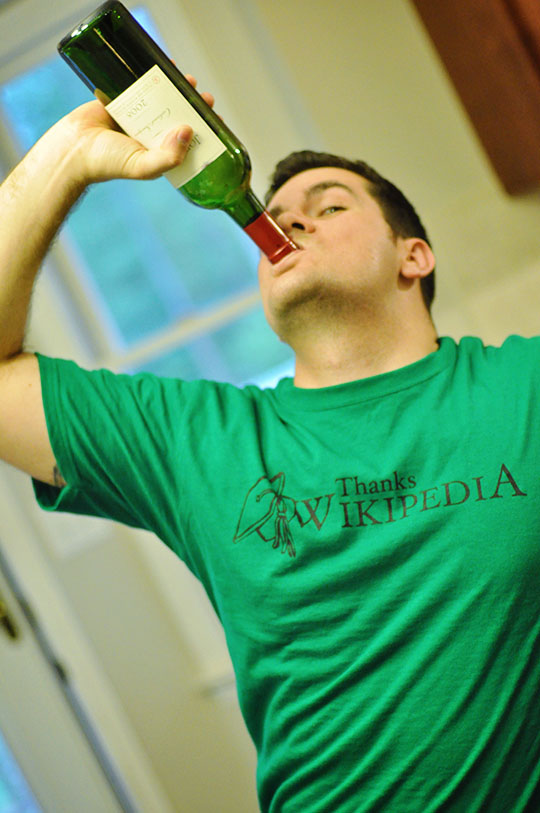 But also.
He's really handy to have around…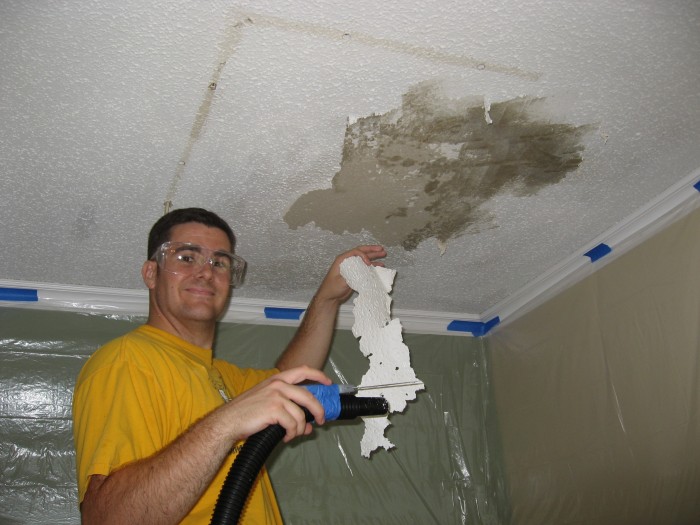 He's not afraid to strike a pose…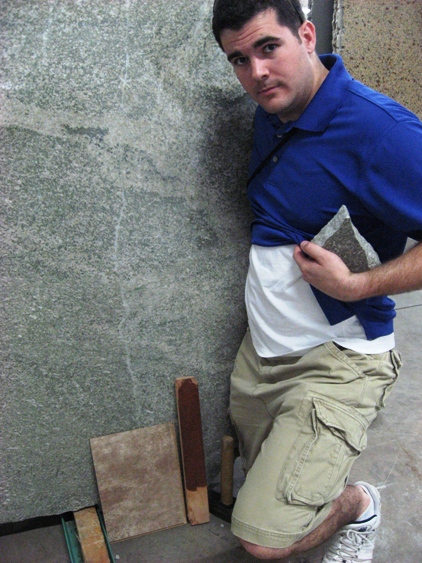 And he makes sure I never have to buy smaller pants.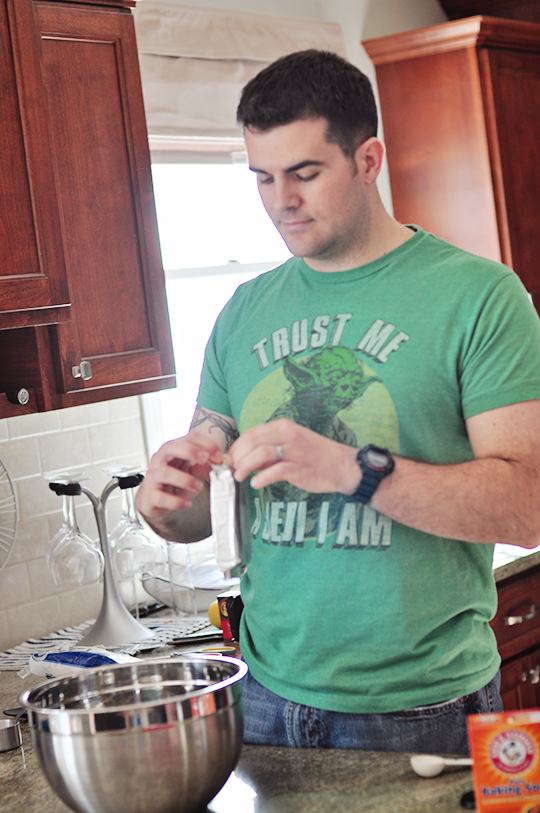 At weddings, all the ladies are jealous of my luck…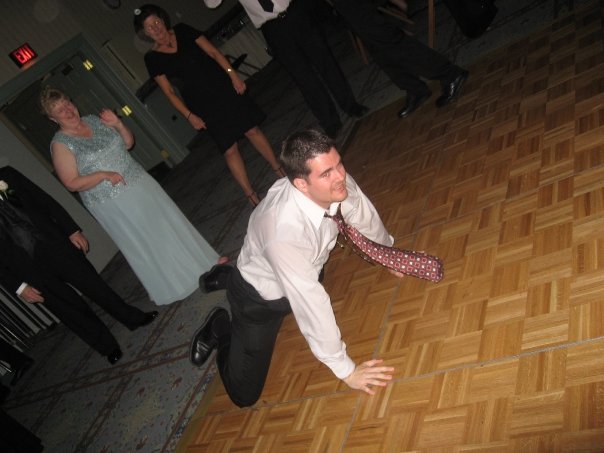 He's my very favorite travel buddy…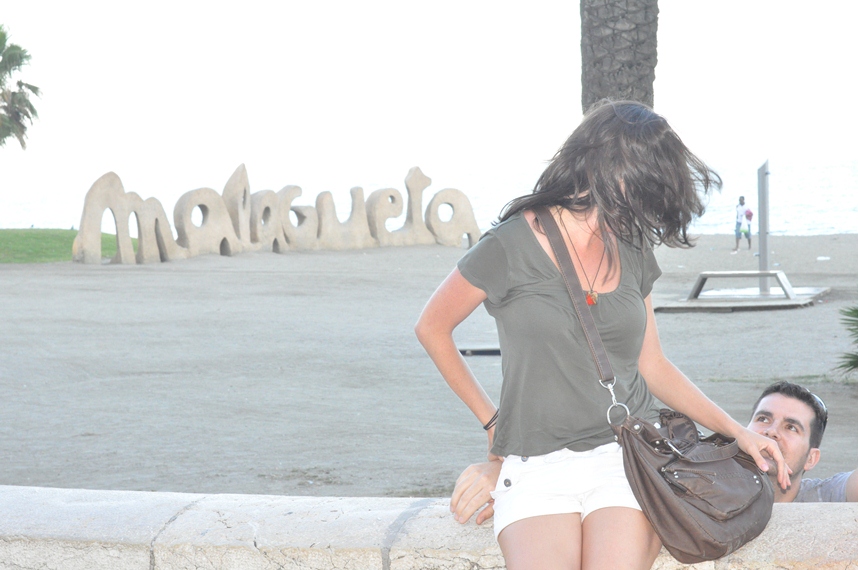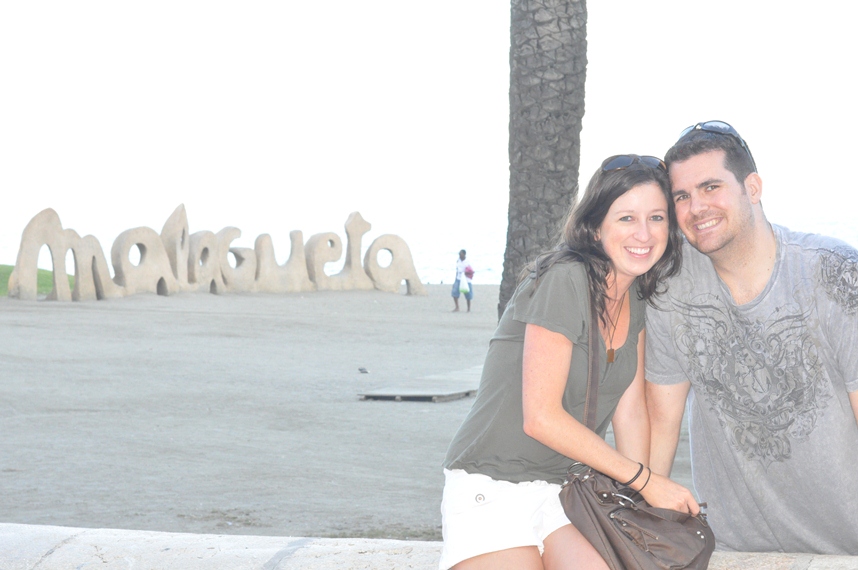 And his way with babies makes even my cold, unfeeling ovaries twinge just a tad.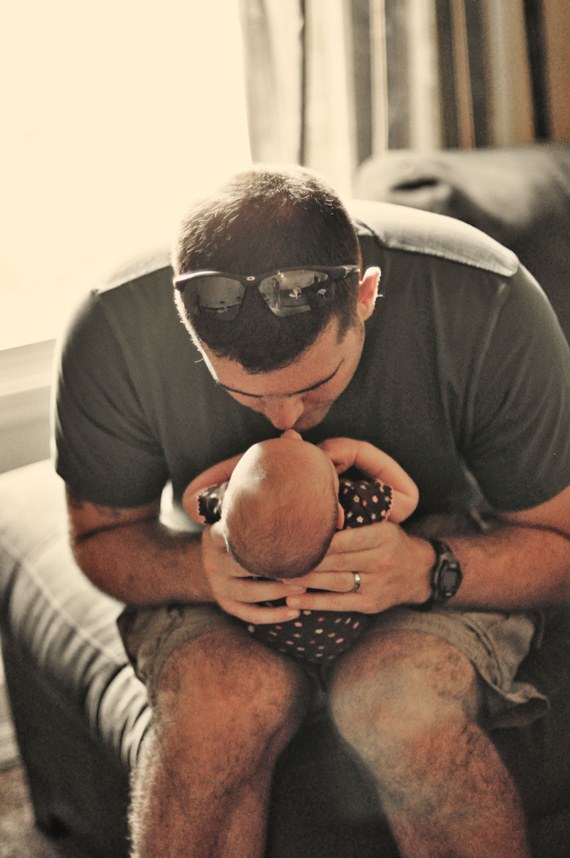 Plus, he's still putting up with me after all these years.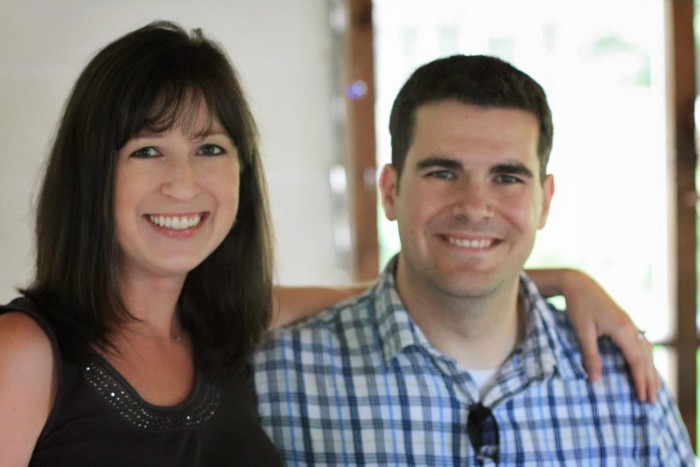 So just for today, because it's his birthday, I'll let him be right about whatever he wants.
Let's just not tell him about it, mmkay?
Katie
Thank you for reading Domestiphobia! Knowing you stopped by totally makes my day. If you want to make my week, you should sign up for my mailing list for exclusive updates. It's free, guys, and I won't spam you. I'm also on Facebook, Twitter, Instagram, and Google+ if you want to connect!