A 2,600-Mile Nutshell.
Destinations: Cleveland, Port Clinton, Kalamazoo, Chicago, Kenosha, Sparta, Menomonie
Well.
I'm back home safe and sound. Did you miss me? I missed you.
A friend of mine was kind enough to point out that she was getting a strange error message every time she tried to comment on my blog, and I was like, is that why no one's commenting anymore? Because I totally thought all of you hated me. So I'm hoping to get this error message fixed, and if you just want to inundate me with comments in the meantime — just to test the system and massage my ego — I would be totally cool with that.
My very first Domestiphobia email went out to subscribers this morning with my BIG announcement (I'm seriously so excited about this — it's like, a big break, guys — a culmination of hard work and exposing myself to rejection and armpit sweats and everything), so if you're signed up, hopefully you received it.
If you're interested in subscribing but haven't gotten around to it yet, well you can do it right here or over on my sidebar:
I also announced the Gordon Ramsay pasta bowl winners who were selected by Random.org, so congratulations to Serena and Samantha!
A Road Trip Re-Cap
Now. If you're curious about where I've been over the past couple of weeks, an easier question to ponder might be where I haven't been.
Because during this brief-yet-wondrous exploration of my country's midwestern states, it feels like I've left no cornfield unexamined. No cow untipped. No toll unpaid.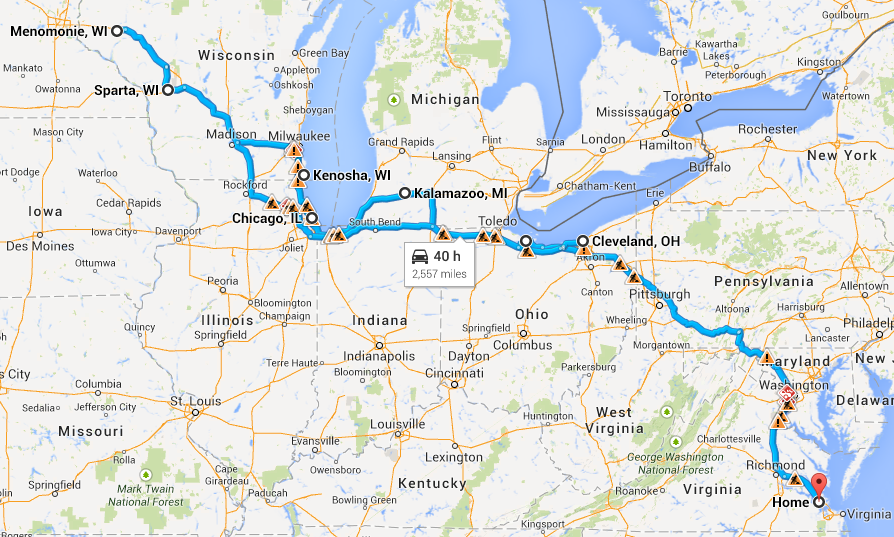 Miles Driven: >2,600 (4,184 km)
Katie & Justin: >1,000 (1,609 km)
Katie: >1,600 (2,575 km)
States Hit: 9
Virginia, Maryland, West Virginia, Pennsylvania, Ohio, Michigan, Indiana, Illinois, Wisconsin
Tolls Paid: $5,847,323.67 (rough estimate)

Okay. I'm exaggerating. I didn't actually keep track of this, so I'm going off of what I feel like I paid.
Bloggers Met: 3
Most Popular Instagram Photo: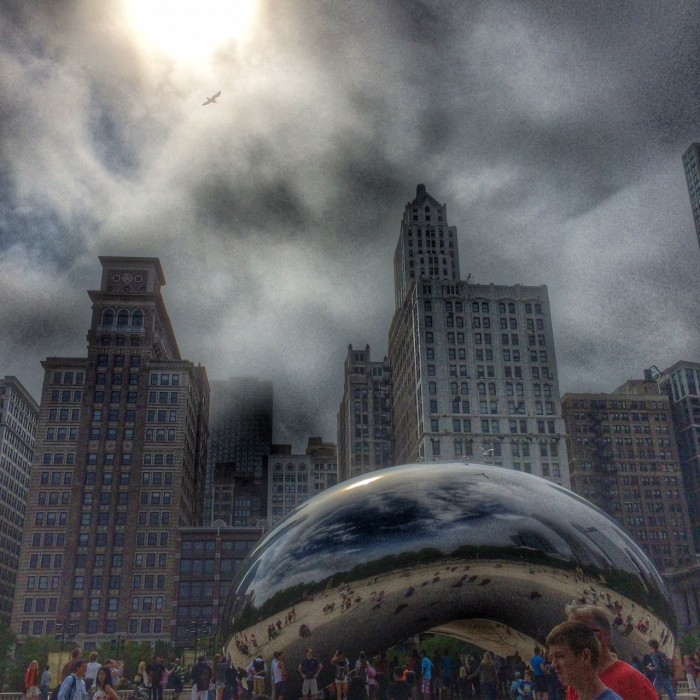 (25 Likes)
Cleveland, Ohio
Justin and I visited my brother in Cleveland, Ohio, where I once again drooled over his gorgeous early 20th Century architecture: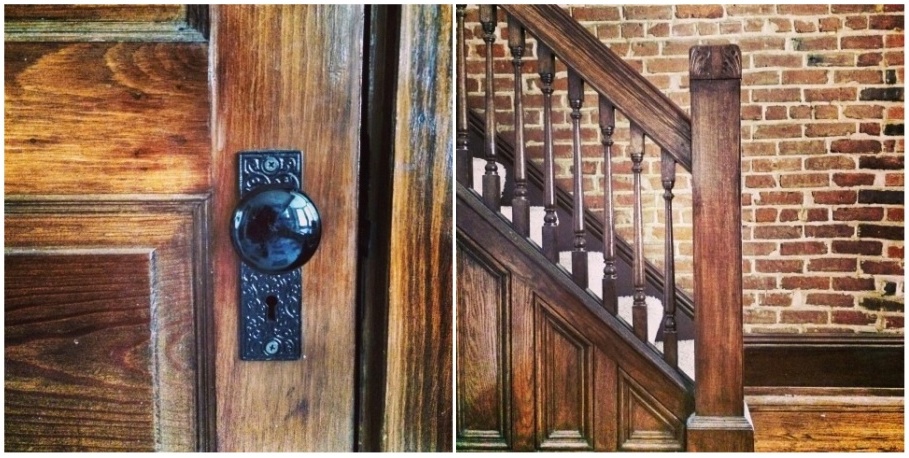 And partook in a few alcoholic beverages: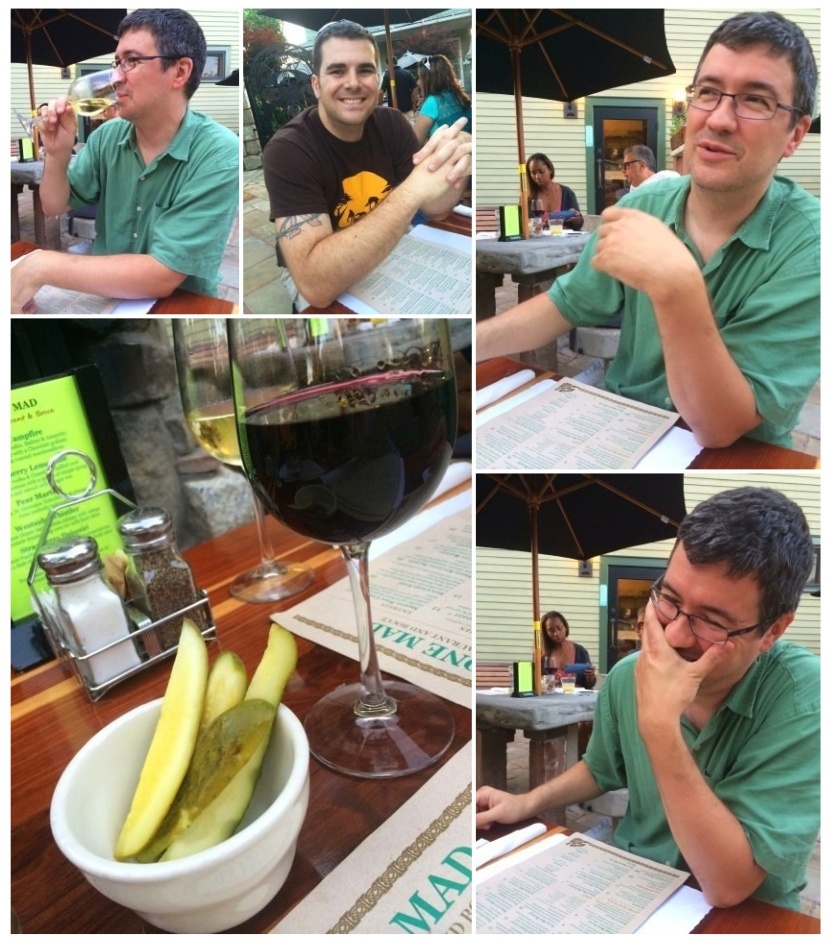 The next morning, we were treated to an ah-mazing breakfast by Shelly from Oh, Shell's Bells at Borderline Cafe in Lakewood, Ohio and took a scenic drive along Lake Erie to check out some of the beautiful homes: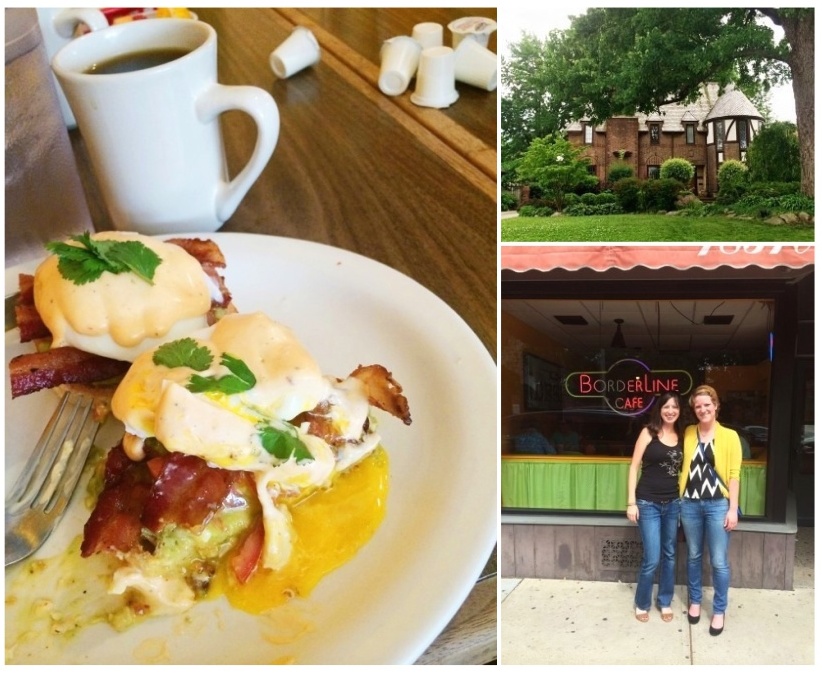 Port Clinton, Ohio
Justin, Joel, his boyfriend Joe and I (apparently I was the odd-woman out) headed to Joe's cabin in Port Clinton, where we relaxed for a lazy afternoon on the bay: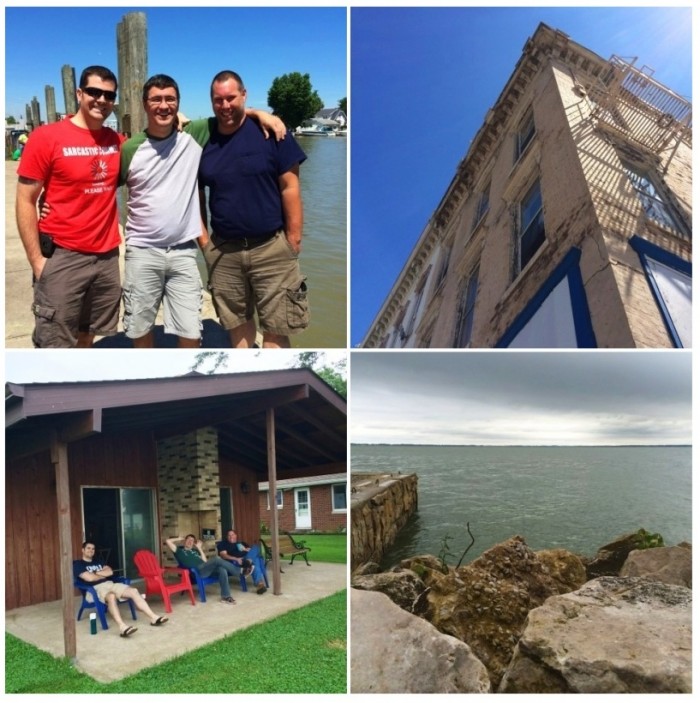 Kalamazoo, Michigan
We celebrated my friend Rachel's wedding!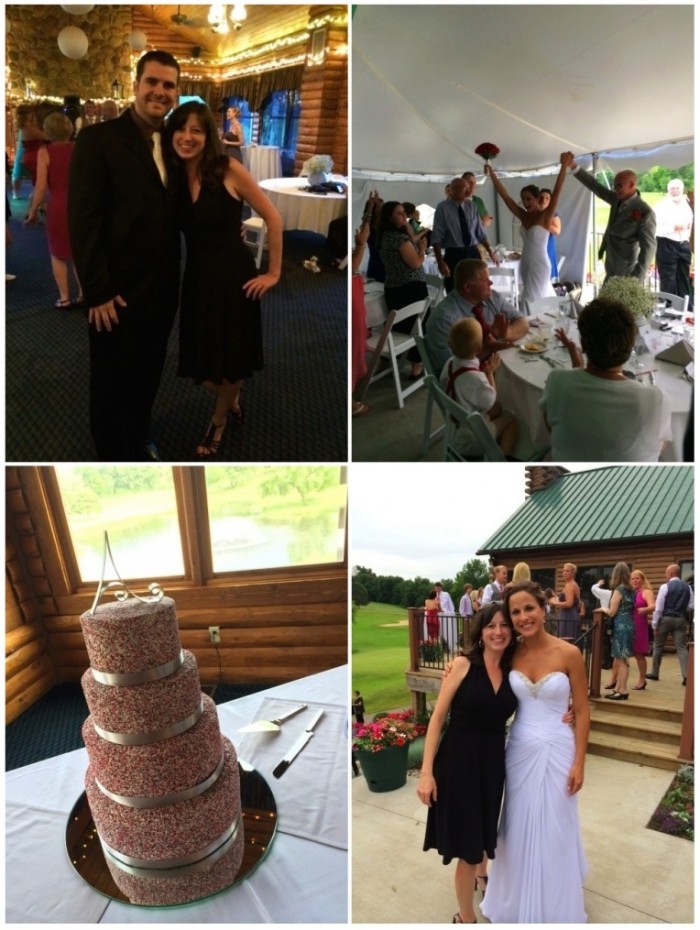 Chicago, Illinois
We were lucky enough to spend the first night at The James Hotel Chicago.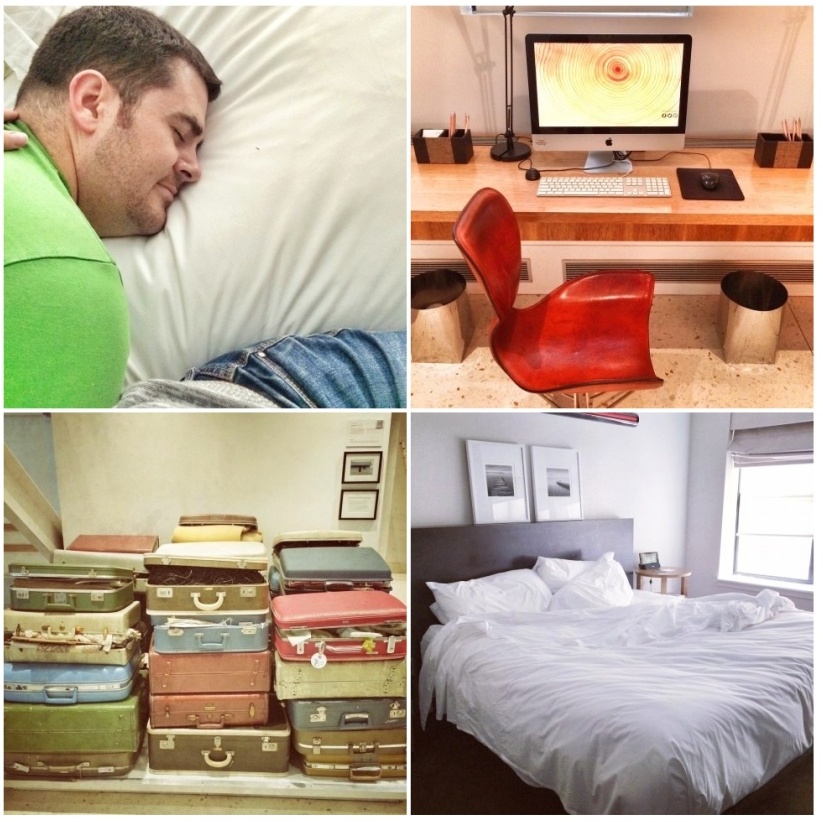 Which we didn't want to leave.
We also met up with my dad, his wife, and my sister. Then we ate. And also we ate. We did a lot of eating, too.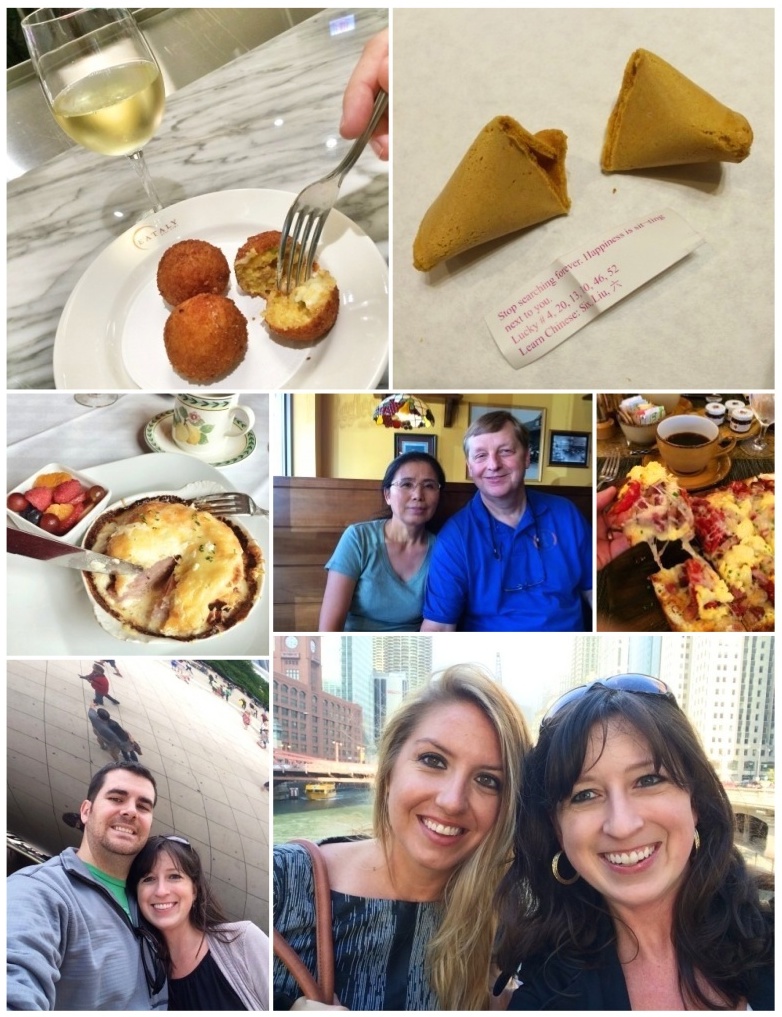 I went on another Chicago Food Planet food tour…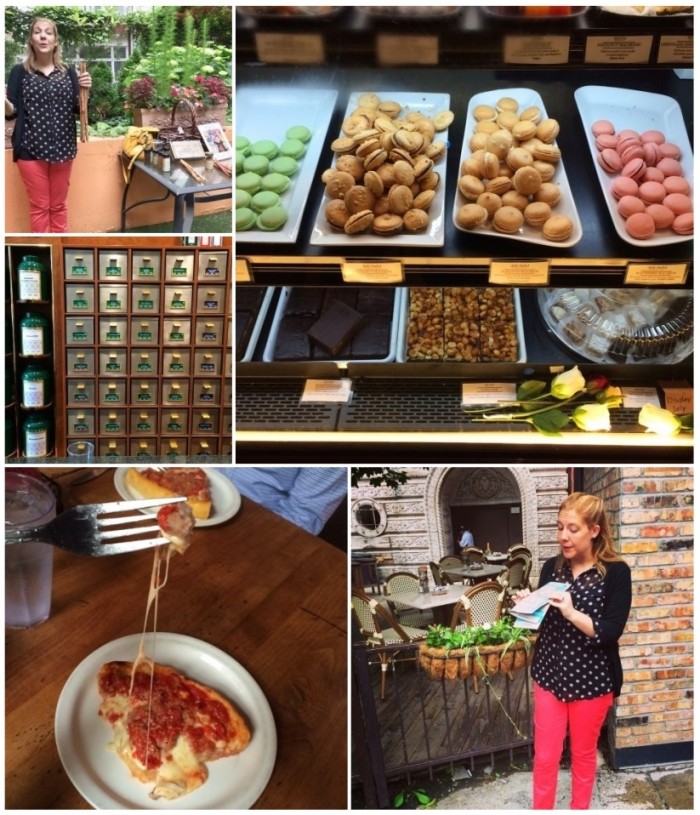 Rode the Metra…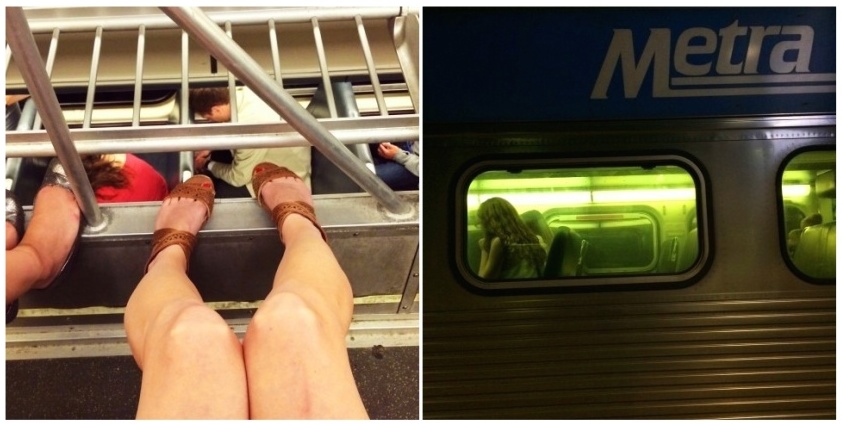 And, per usual, I absolutely marveled at the architecture.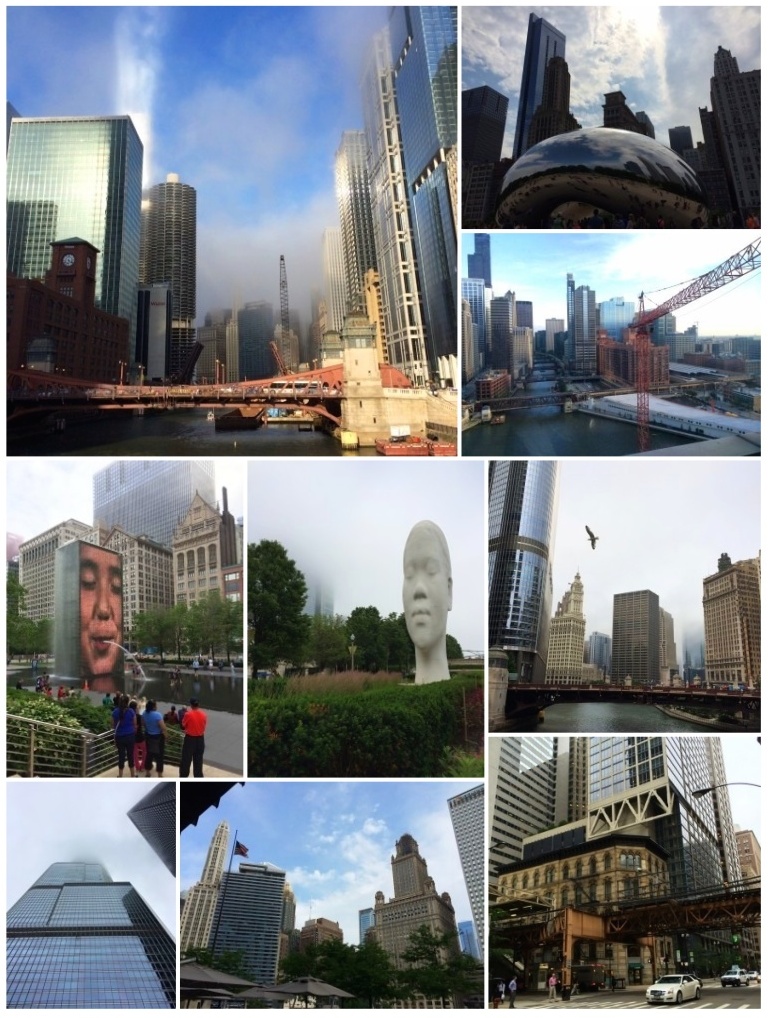 I also met up with my blogging friend Dennis again! (The first time was in San Diego.)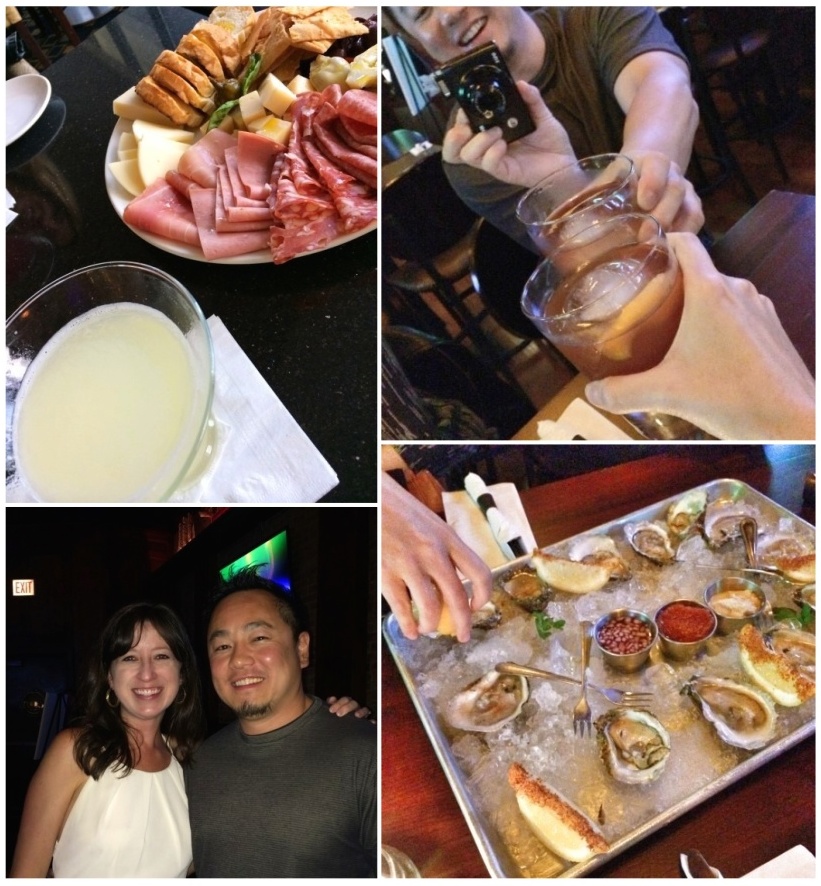 Yeah. There were one too many Old Fashioneds involved there.
Kenosha, Wisconsin
I nursed my hangover by taking a slight detour on my way to my grandma's place to have breakfast with another blogging friend, Dee from DeeConstructed. She treated me to an amazing little local coffee joint called The Daily Dose Cafe, where I had the most decadent croissant-wich in my life. Of course, on the way back to her place, she had to curb-pick a huge door. Just a morning in the life of an extreme DIY-er!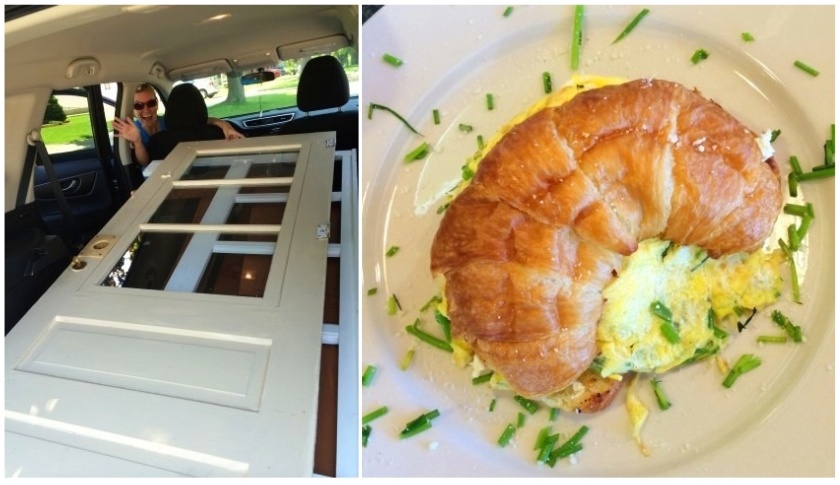 Sparta & Menomonie, Wisconsin
I always forget what an incredibly beautiful state Wisconsin is until the next time I go. It doesn't hurt that both of my grandmothers live there.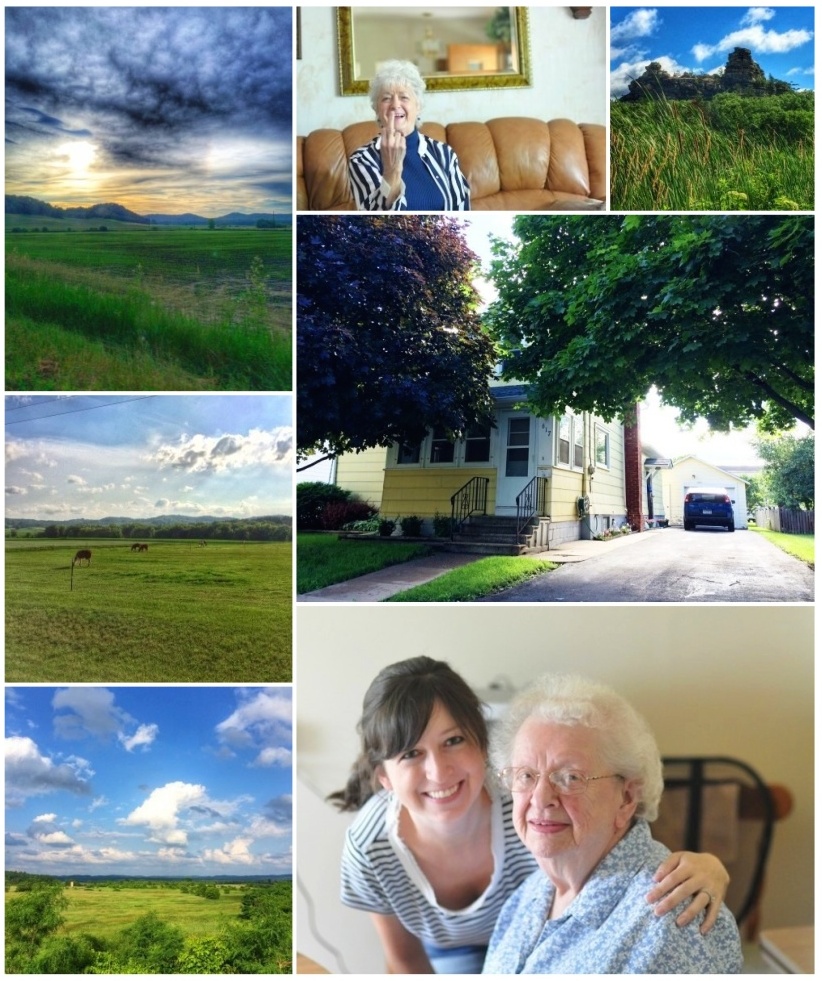 Between Sparta and Menomonie, I stumbled upon this crazy little coffee place, Molly's Rude Awakening in Black River Falls.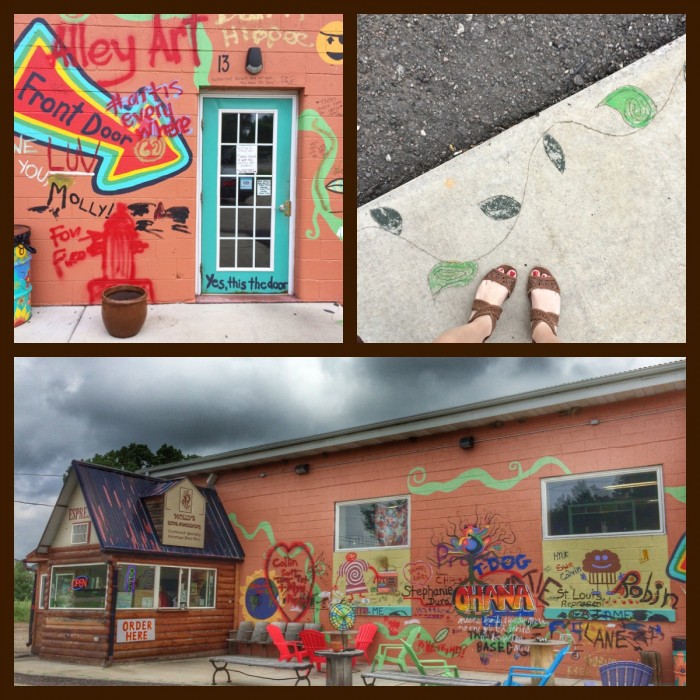 Cleveland, Ohio (again)
I took two days to drive home from Wisconsin, stopping back in Cleveland to crash at my brother's place. After 10 hours in the car I was exhausted, but I had to do one last thing before finally heading home — I met up with a couple of college friends, Katie and Susan, at the Clifton Martini and Wine Bar.
(This, by the way, was the best bruschetta I've had in my life.)
It's weird. Over a decade had passed since we'd last gotten together, yet we haven't physically aged a day!
Crazy.
So that, m'dears, is 2,600 miles in a nutshell. I have more stories to tell and places to highlight, but right now I should probably go wash my underwear because, guys, who has time to do laundry on a road trip as epic as this?