There Will Be Vespas.
Tap, tap.
This thing on?
I feel like I need to get something out in the open.
I realize that lately the focus of this blog has changed — more food and travel and less random early morning ramblings written before the coffee has fully worked its way into my system. I know. It's been a natural progression as I try to figure out what I want for my little slice of the internet. But the truth is, if anything, it's helped me figure out what I don't want.
Which is?
I don't want to sound corporate. I don't want to sound contrived. I don't want a webpage devoid of interaction with you, my readers, simply because its success was built entirely on search-engine-optimization, and I don't want to make myself sound like anything other/better/more important than I actually am, because let's be honest. The upkeep of a facade — the fake kind you put on your personality, not the real kind you put on your house — is just too damn exhausting for me to take on in addition to blogging and freelancing and working in a sandwich shop.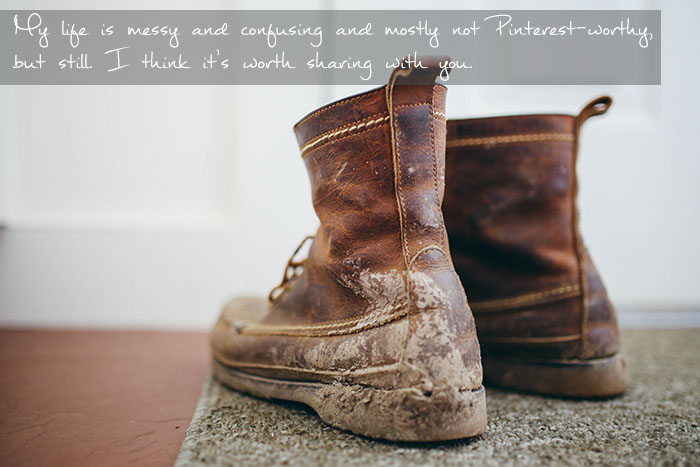 This is my life, and I want to show you how I do it. Like a real person. Without skipping all of the uncomfortable bits, like the time I accidentally made my head look like a greased-up piglet and that other time I got really, really depressed. I want to be exactly what I am. A normal person trying to figure it all out, and then showing you what I figure out so you don't have to figure it out by yourself.
Because reducing my life to a search-friendly niche and sharing only the glossy highlights of picture-perfect dinners and the effortless-appearing results of hours and hours of travel planning is just not me. It's not what you've come to expect from Domestiphobia. And. In order for this to be a sustainable thing, it has to stay fun.
And yet.
I'm not sure if you know, but I have a lot riding on this trip to Italy.
Both professionally and personally.
Professionally because I've done the leg work to secure a plethora of interesting things that I will be obligated — and excited — to write about. There will be cooking classes. There will be walking tours. There will be a variety of beautiful and not-so-beautiful lodging options and, most importantly, there will be Vespas.
But it's personally important, too, because getting taken seriously enough as a writer for companies to trust that I will provide editorial coverage of their services with honesty, originality, and a helluva lotta awesome pictures has kind of been an unspoken dream of mine in the 4 years since nestling in here on Domestiphobia. And, oh, I can't believe it's happening to meeeeeee….
Because some people wait a lifetime, you know?
Which leads me to where I see myself headed, which is hopefully a place you'll want to head right along with me, because 4 years is a long time in blog world, and hey. We're all in this together.
Domestiphobically, this blog is staying real. My voice is my voice, and I'm pretty sure I couldn't change it (or the bad movie and song references) if I tried. But also I'm going to flex the bit of muscle I've gained over the years to make things happen that maybe people who don't blog on a semi-professional basis might not be able to make happen.
Like this Italy trip, for example. My goal is not to tell you how to do this exactly like I did, financially speaking, because that would entail 4+ years of blogging and eventually gathering the proverbial balls to pitch my errant little heart out to see who — aside from my mom and you loyal, long-term readers — thinks I'm worth a little something. I will always disclose when a service I'm sharing with you has been provided in exchange for editorial coverage, but what I really want to show you is what you can experience in this world if YOU spend a little money. Like a glorified travel agent.
In Pretty Woman terms, we're not talking really offensive money. Not even profane money. Just… enough money.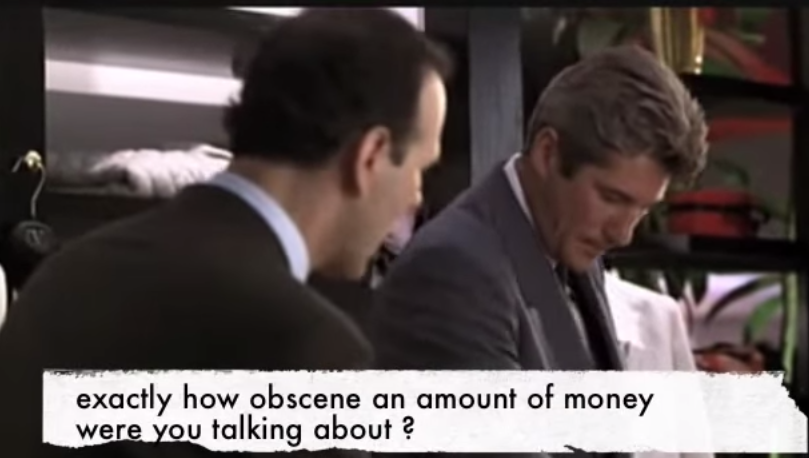 Okay. Who else could act out this movie in its entirety completely from memory? Just me?
And hopefully you'll find yourself inspired to maybe think about some of the travel dreams you might have, like exploring the hidden bits of Siena with a private guide, experiencing a full-blown culinary vacation on the Amalfi Coast, or driving a little red Vespa throughout the hills of Tuscany, and maybe you might convince yourself that it's worth it to buy a ticket. To experience the joy of delayed gratification that comes when you finally relax in the room of your boutique hotel with views like this: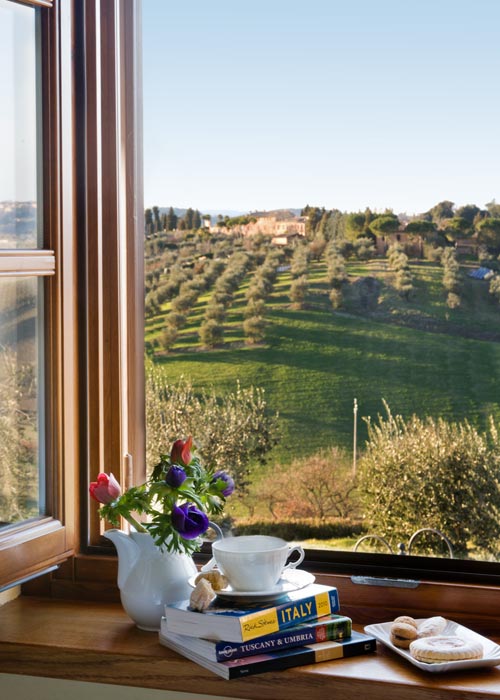 Or wash the flour from your hands after learning to cook meals like this: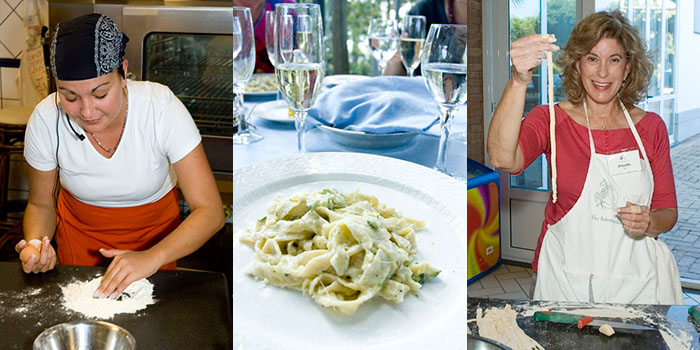 Or fluff out your helmet hair and brush bugs from your teeth after smiling your way through a Vespa tour like this: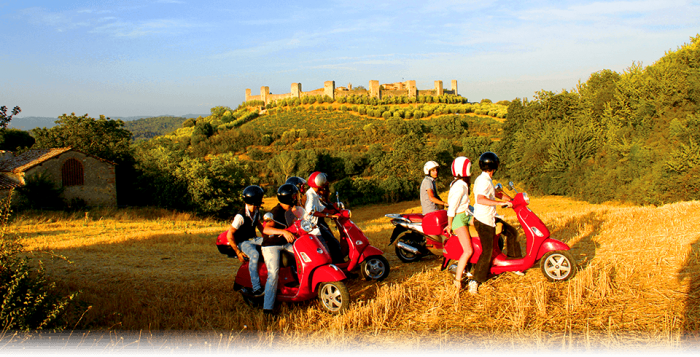 You know, for instance.
So stick around, because there will be giveaways. There will be videos. And, most importantly, there will be Vespas.