How To Paint Dirty Tile Grout. Elbow Grease Optional.
My grandma used to be like, "Put some elbow grease into it, Katie!"
And I'd be like, "Elbow grease? WTF is elbow grease, G-ma?"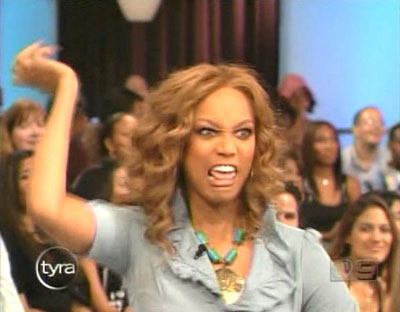 Because my sister and I were spoiled growing up with things like garbage disposals and automatic dishwashers, my dad's mother was always flabbergasted when we didn't really understand simple concepts like hand washing the dishes. Unfortunately for us, Grandma's retro, 1,500 square foot bungalow didn't have the time for a dishwasher. It was too busy showing off its spotted brown linoleum flooring to concern itself with things like contemporary mechanics.
And really, now that I take the time to think about it, I've been pampered my entire life with running water and dishwashers and washing machines and time to think.
So when faced with an arduous task like scrubbing the disgusting brown tile grout left by our home's previous owners, I feel an urge to throw myself across a Victorian-era fainting couch, dramatically drape an arm over my eyes, fan myself with a flourish, and beg the butler for a glass of water because elbow grease is a bodily feature I'm sorely lacking.
I tried scrubbing the grout. Honestly, I did. I made myself sick from bleach fumes and squeezed as much grease out of my elbows as I could possibly squeeze. But the grout throughout the house, which I know was once white, was still a grungy black, brown, or yellow.
This is why when it comes to cosmetic home improvement projects, I'm a firm believer in the concealer method. See, the cosmetic workings of a home that aren't structural or part of any major infrastructure (like electric, HVAC, or water) are like the dark under-eye circles of the house. Unlike the serious mechanics of bone or heart health, under-eye circles don't require exercise, change of diet, or consultations with experts to fix. Though, arguably, a change of diet could potentially fix the core issue — all you really need to make it look right again is a little dab of concealer.
Fortunately, they make concealer for grout.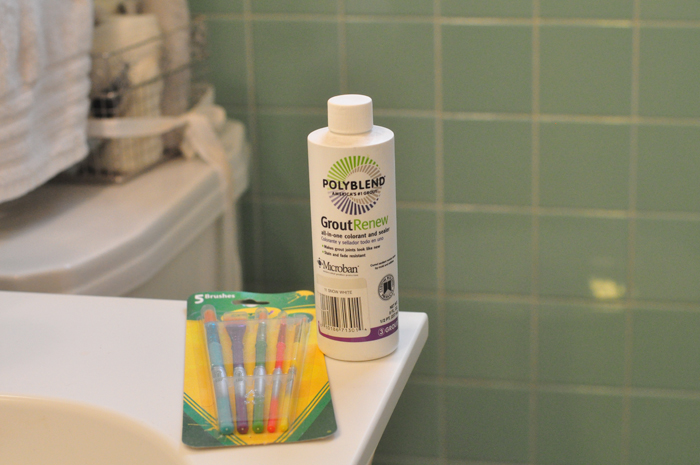 Yep. Those are my back-to-school section of Target craft brushes. It was less daunting than making an extra stop into the 7th circle of Hell, otherwise known as Hobby Lobby.
I used Polyblend GroutRenew in Snow White.
The first room I set out to tackle was our hall bath, because look: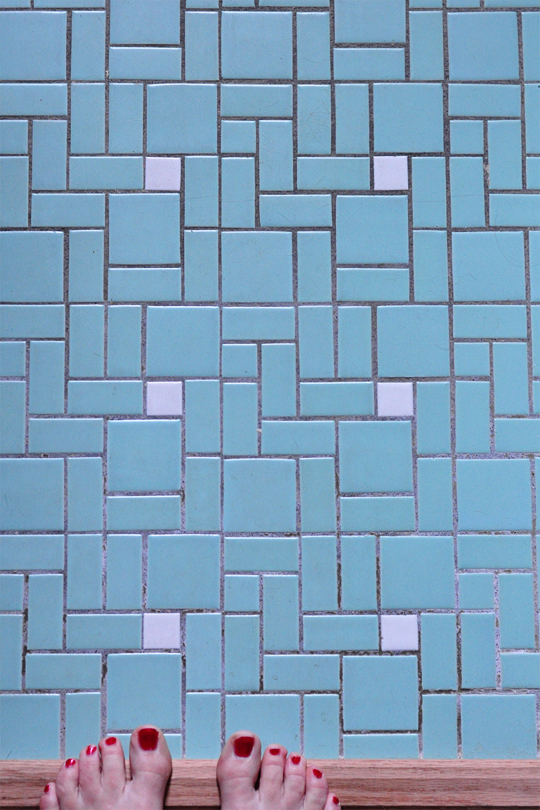 But then I got real and decided that the entryway was a much more realistic place to start.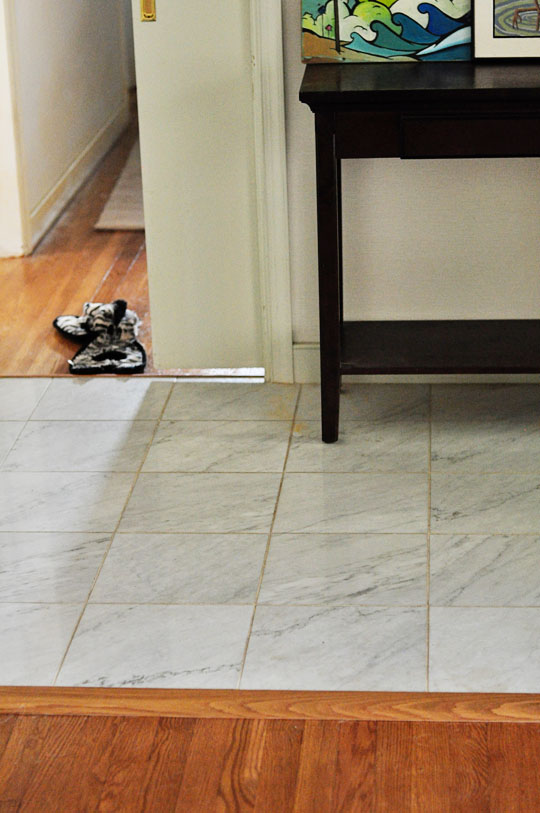 Don't mind the sawdust and zebra carcass. Other things were happening here that I don't care to discuss.
For some reason I can't fathom, one of the previous owners laid big marble tiles over the gorgeous hardwoods in the entryway.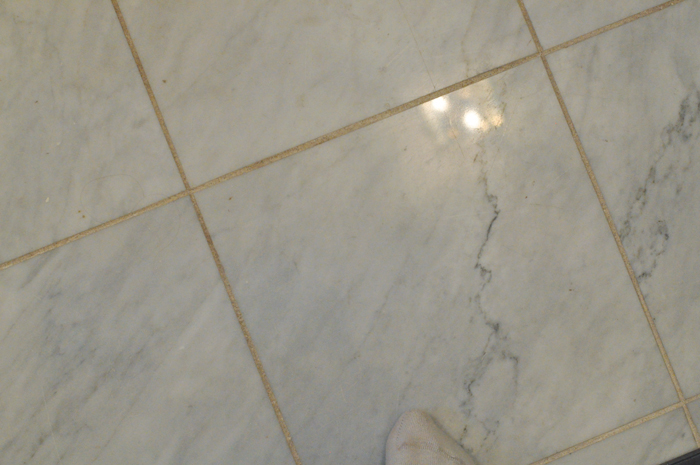 Maybe they thought white grout was easier to clean?
Who knows.
But that brown-yellow grout was embarrassing.
So, in my totally non-embarrassing style, I stuck a Dumb and Dumber DVD in my laptop, hit "play," and set up camp in the entryway for a couple of hours.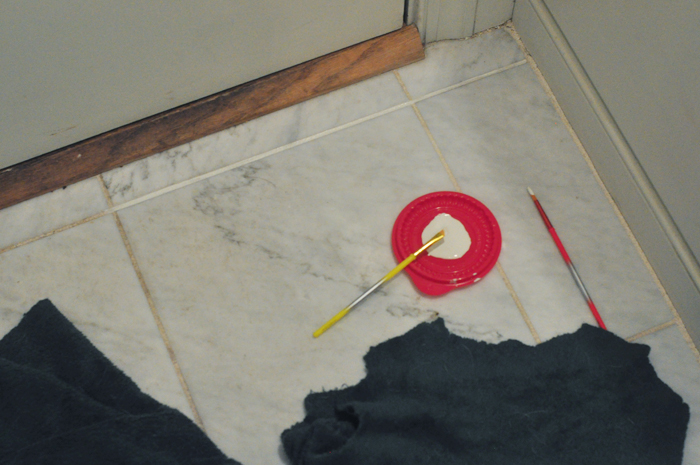 I thought I could get away with Sherry's method of just using a paint brush to apply the grout renew and paper towel to wipe the edges clean, but that still looked way too gloppy and uneven over the grout.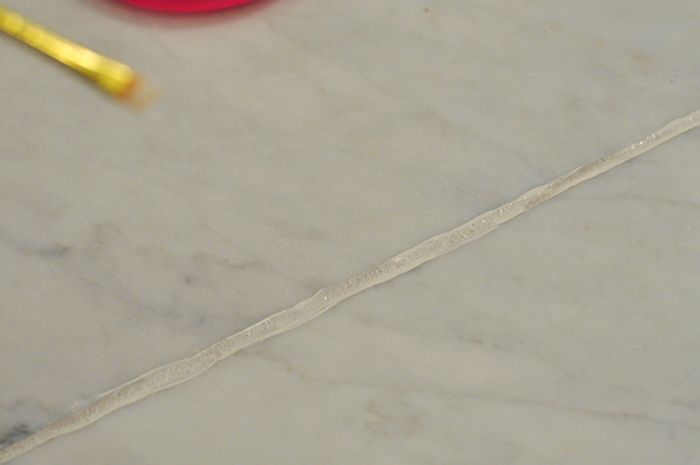 So, after a bit of trial-and-error (and… um… reading the directions on the bottle), I came up with this method that worked really well for me:
1. Clean the tile.
Yeah… all those little dog hairs and stuff? They don't mix well with grout paint.
2. Apply GroutRenew.
Working in smallish sections, apply GroutRenew with a size-appropriate craft brush. I liked the little angled brush for better control.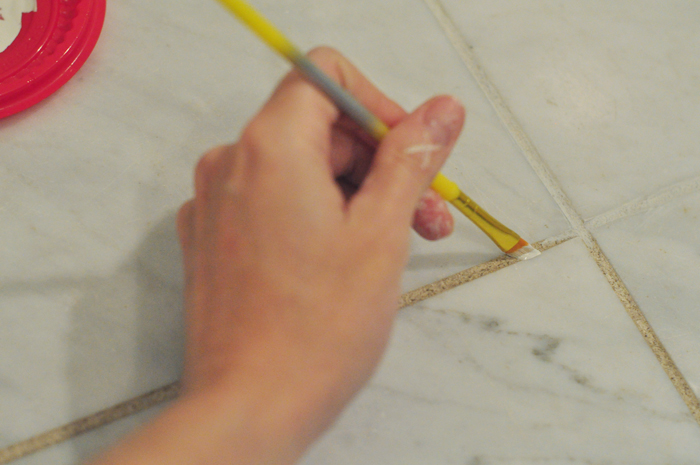 3. Spread evenly.
Use a toothbrush to work the paint evenly into the grout.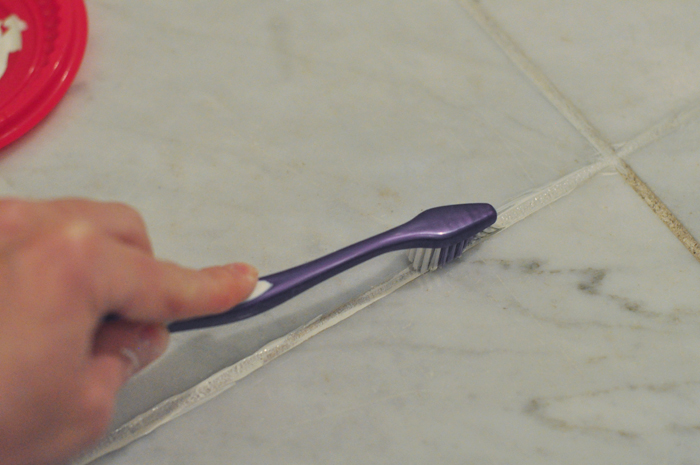 4. Clean the edges.
Wipe the tiles clean with a paper towel.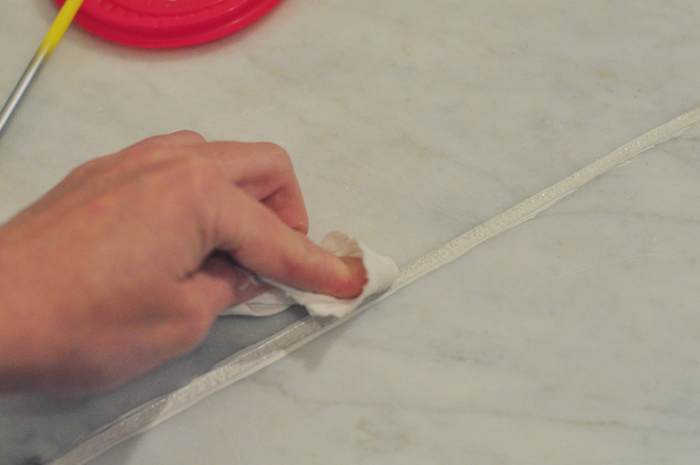 Working section-by-section is key, because the GroutRenew dries fairly quickly.
Is it tedious? Yes.
Hard on the knees? Absolutely.
Worth it? Completely.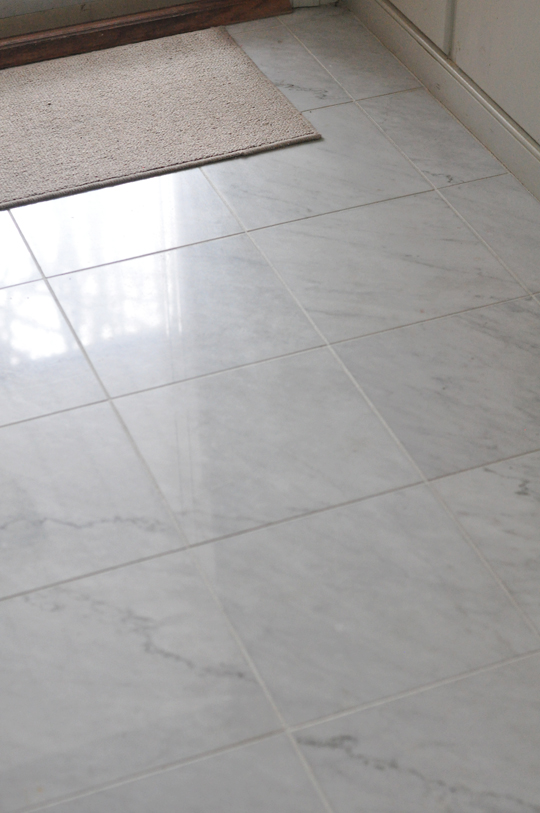 Now, my astroturf exterior entry is still an embarrassment. The wallpaper mural just inside the doorway is still an embarrassment. But the grout? The grout is no longer an embarrassment.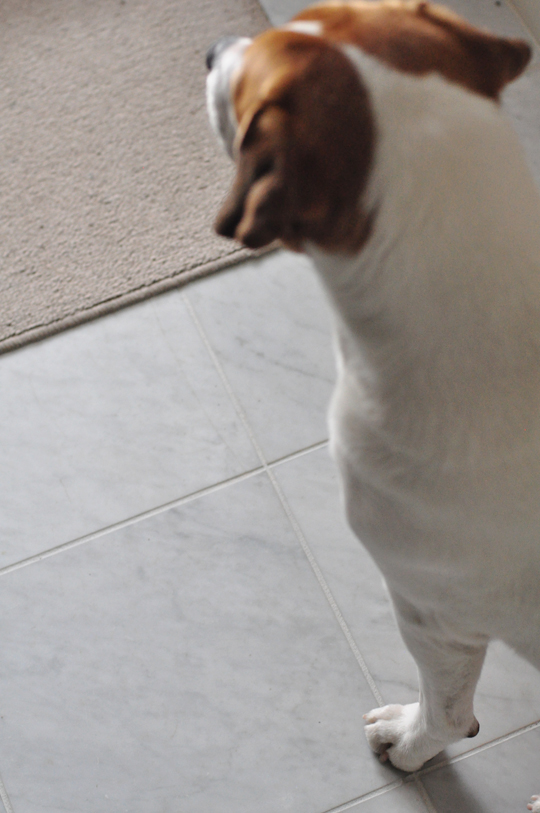 A little goes a long way. After doing the whole entryway, I still have most of the bottle left.
BEFORE: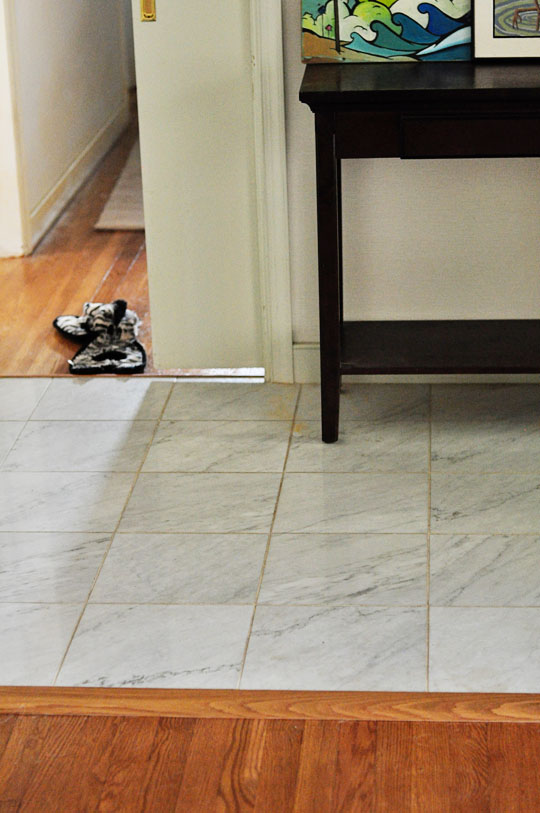 AFTER: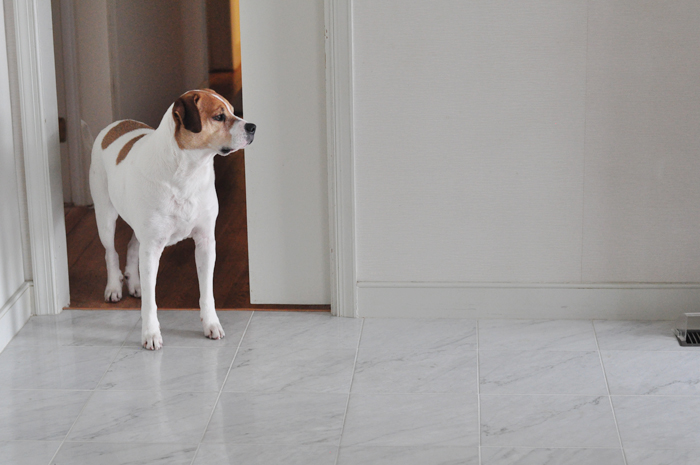 I'm not a fan of tile as a flooring material in general, and grout? Cleaning grout is something only maidens who grow up serving mean ugly step sisters but eventually get to marry rich princes should have to do.
Now.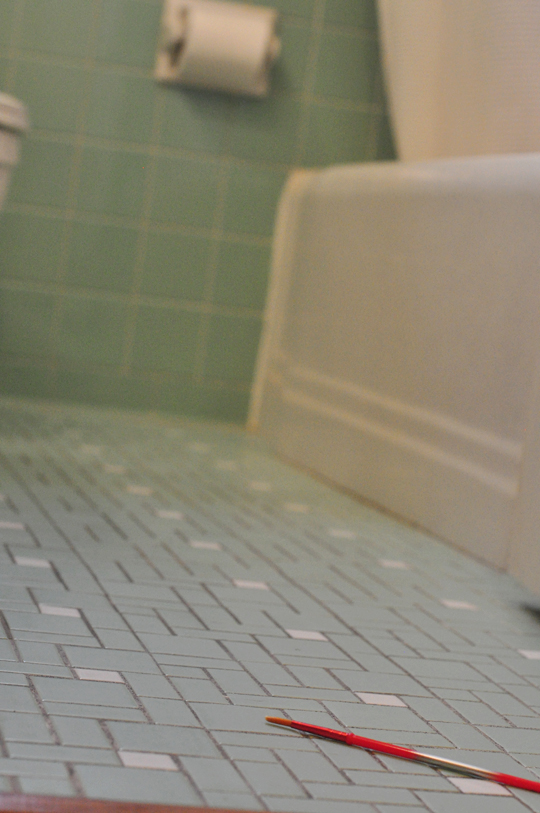 Anyone want to paint that bathroom grout for me?