Meant to Be – Like Cheese Under a Mattress
When I was little, I used to ask my mom to drive really, really fast down this hill with a dip at the bottom on our way to daycare.  I got such a thrill from that tiny uprising in my stomach – that flutter that happens when your body is thrown off-kilter from gravity.
Why don't we get the same happy rush when the same thing happens with our emotions?
Today was a helluva day.  You see, the airline on which Erin and I booked our tickets to Costa Rica is having some financial troubles, so they decided to cut back on their flights.  They decided to cut back on our flight just over a week ago.  The online booking agency through which we booked our flight *cough*CheapTickets*cough* did not notify us of this fun fact until a couple of days ago.
It was not until today that we were able to negotiate an itinerary change and get ourselves on another flight.  Because as much fun as it would be to get stuck in Cancun with unlimited funds, our funds are not, to say the least, unlimited.
Just a minute ago I received another call telling me the new flight has been canceled.  That fluttery, uprising thing happened with my emotions.  The guy from Cheap Tickets might have heard me cry.
In 2004 it took me over 27 straight hours to get from Valdosta, Georgia to Strasbourg, France.  I traveled by car, plane, subway, another subway, train, and another car to get there.
So it's really no surprise to me that this happened.
The thing is, cliché as it sounds, I've learned to try to make the trip itself part of the fun.  I know it can be a pain in the ass to get somewhere – especially when I really, really, really want to just be there.  So I have to do what I can to enjoy the ride.
Even if what I really want to do is punch someone in the face.
After all, 27 hours is 27 hours.  That's more than a full day of my life that I can never get back.
It took me a month to get from Omaha, Nebraska to Omaha, Nebraska (by way of Washington, California, Arizona, and Colorado, to name a few).  I traveled by Tracker.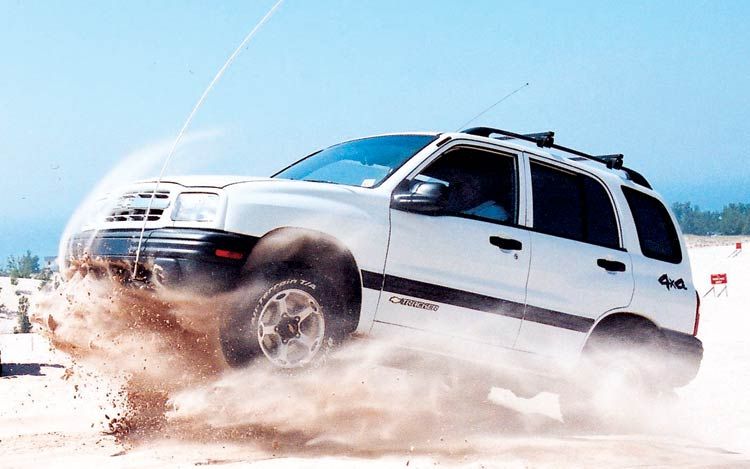 When people ask what we'll be doing during our free time in Costa Rica (if we ever get there), they seem surprised when I tell them we don't know.  But it's like the Gin Blossoms said, "If you don't expect too much from me, you might not be let down."
The same holds true, I believe, for a trip.  Too much planning can only lead to disappointment and missed opportunities.  We won't be lethargic in our off-time – but we'll always be open to something we didn't plan – especially because we didn't plan anything.
For the Tracker's Wild Western Extravaganza road trip, I didn't even know I'd be traveling with anyone until a couple of days prior.  I had just given notice to one of the restaurants that employed me, and a fellow server thought my trip sounded fun and asked to come along.
We had never really hung out, but Lizeth was a 5 foot-nothing feisty Latina who shared my freestyle travel philosophy.  She ended up coming with me all the way to San Francisco before flying home (she actually had to go back to work – sucka!), and it ended up being much more fun than if I'd gone alone.
At our own leisurely pace, we were able to explore Seattle's colorful, energy-packed Pike Place fish market…
…get a free bottle of whisky from a sketchy motel employee…
…hug a soldier…
..and even stumble across Seattle's famous wall of gum one night when we became completely and utterly lost.  We didn't know it was famous.  We just thought it was a gross (but cool) wall of gum.
It turned out getting lost on those downtown streets was a great way to learn our way around the city.
If we had been on an itinerary, we might not have climbed the Astoria Column and ruined our ability to walk without a limp for the next 2 days.  (Lesson learned?  Calves do not like spiral staircases.)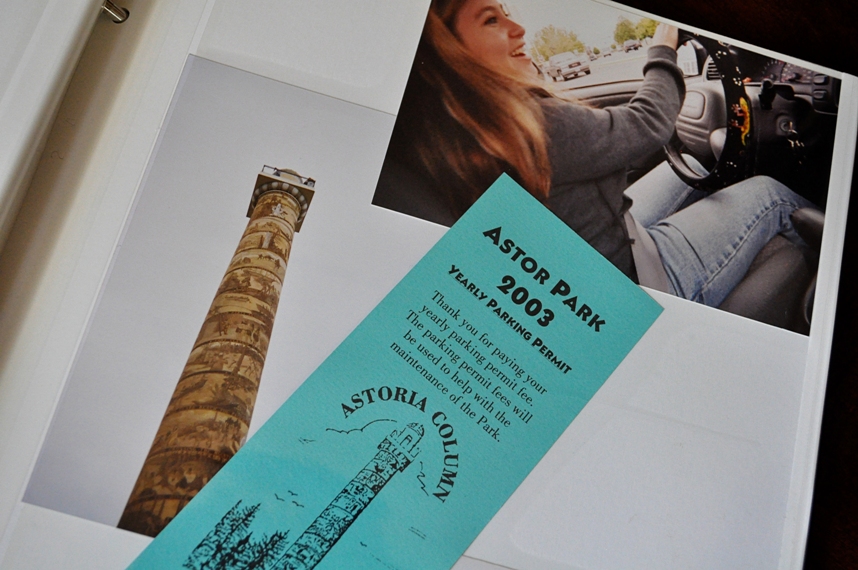 Nor would we have stopped for a tour of the cheese factory in Tillamook, Oregon, land of, "Cheese, trees and ocean breeze!"  If we hadn't stopped, I wouldn't have been able to leave my souvenir brick of spoiling cheese under the mattress of that hotel in San Francisco.  (That's another story for another time, but trust me – they deserved it.)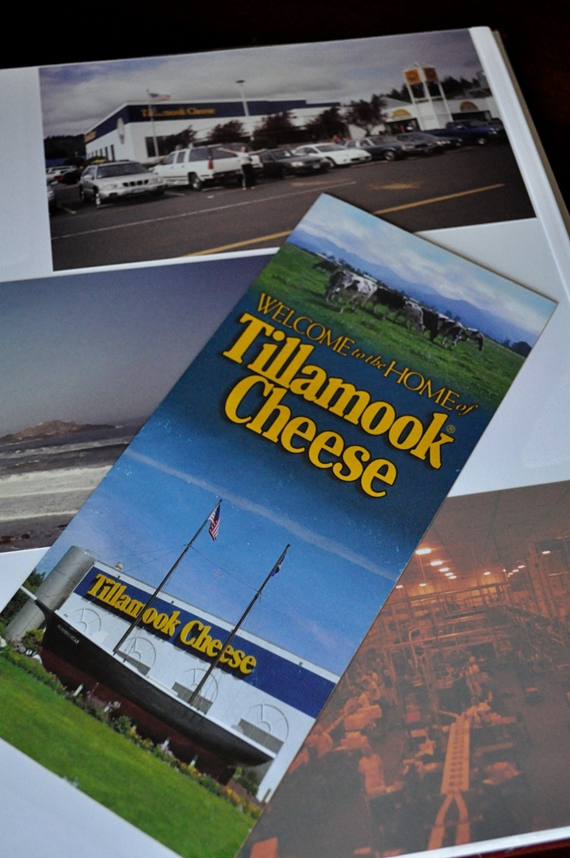 Sure, you miss a couple of things when you don't plan.  We'd hoped to catch the famous sandcastle contest in Cannon Beach, but instead all Lizeth caught was soaking wet pants when we had to wade across the bay to get into town.  All I caught was a kite to the back of the head.  No joke.
The sandcastles had already washed away with the tide.
But that doesn't change the fact that it's one of the most beautiful beaches I've ever seen.
And without a GPS, the excitement of seeing the unmistakable bright orange peaks of the Golden Gate Bridge rising behind a hillside caused us to stick our heads out the windows like a couple of terriers attempting to taste the wind.
And even though we didn't plan, we were still able to hit many of the major tourist attractions.
We drove through the giant Redwood tree: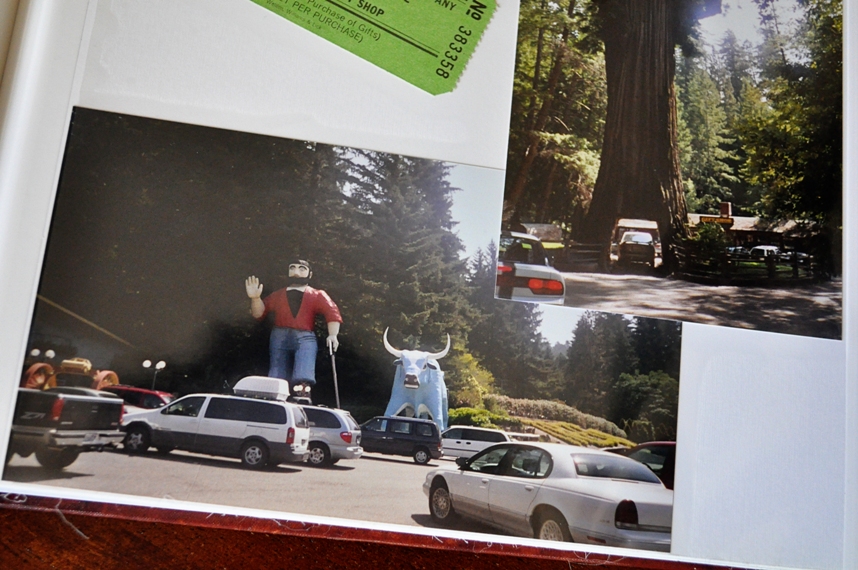 We embraced the culture of Fremont:
And we soaked in the famous San Francisco architecture:
It's comforting to know that as long as I have my mind, I'll never forget the barefoot, guitar-playing hippie who offered us pot not 3 minutes into our lunch stop in Arcata, California.  Or getting lost on the BART and ending up in The Castro (where the look-but-can't-touch eye candy was excruciatingly palpable).  Or seeing Kurt Cobain's old house in Seattle.
And after Lizeth flew home, I drove down the 101 to L.A. and absorbed the art and energy of Venice Beach.  I crashed on a friend's couch in Phoenix and climbed Camelback Mountain.  (Okay, I only made it halfway – but it was Phoenix in July!  I don't care of it's a "dry heat" – 111-degrees F is HOT.)  I changed into shorts on the side of the road in the middle of the deserted desert when my a/c decided it'd had enough.  I got food poisoning in Albuquerque and had to sleep it off in my car at noon with the windows cracked.  I witnessed a red-hot sunset behind the Rockies, a lightning-riddled rainstorm between myself and the sun causing the colors to blur like a saturated watercolor painting.  Fireworks welcomed me into Colorado Springs later that evening, and I watched more from the deck of my great-aunt and uncle's home, cocktail in hand, overlooking the Garden of the Gods and the rest of the city far, far below.
These things – these things that happened by chance will always resonate because I remember them the way they were – not the way they should have been.  And that's why it's okay that we still don't have a flight.  We will.  When we do.
I'm not completely zen.  If I could leave a brick of stinky cheese under the airline's mattress, I would.  But I can't.
So, my friends, that is why I don't plan.  I happen to like being a terrier with my head out the window.