Cannon Beach, Oregon: Whales, Respite, And A Mental Tourniquet For Senseless Thought.
I'm going to be honest.
(Because when am I not?)
Right now it kind of feels like we're hemorrhaging money.
Probably because we are hemorrhaging money.
And I'll explain this more to you in a later post, but right now, to distract itself from the fact that our bank account seems to be bleeding to death, my mind keeps drifting to its happy place.
And today, it seems, my happy place is Cannon Beach, Oregon.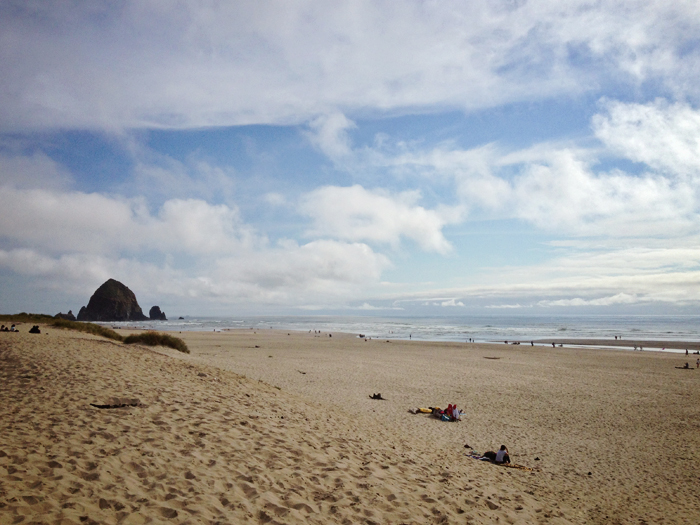 I actually visited this beach on my west coast road trip a decade ago, and I was happy to see that while the town hadn't really changed much, my Travel Mojo had. Last time my friend and I had to wade across the water to get to the beach from our long-hunted parking space because we'd happened to arrive on the day of Cannon Beach's annual sandcastle competition. By the time we arrived at the beach, the sandcastles had washed away and I got hit in the back of the head with a kite.
But this time?
Well.
After our whirlwind tours of San Francisco and the Napa Valley, Justin, Becca, Brad and I crammed ourselves (plus our luggage and their camping gear) into their tiny car and headed north to their home in Salem, Oregon. After an 8-hour ride thanking the stars that Brad has great taste in music, we slept the sleep of the dead before heading a couple of hours west to the coast. Our first stop was the quaint coastal village of Cannon Beach. The place I remembered for its signature haystack rock in the water, spectacular beach, and hoards of tourists.
We meandered through town before settling on a place for some fresh fried seafood, then perused a few of the shops and interesting used bookstores. (I still have the copy of Jonathan Livingston Seagull I picked up on my last trip through Cannon Beach crammed into the passenger door pocket of my old Chevy Tracker.) Deciding we were too exhausted to deal with the hulabaloo of the village, quaint as it may be, Justin and I walked past the town and into the residential area to admire the shaker-shingled beach homes while I casually snapped stealth-like pictures with my iPhone.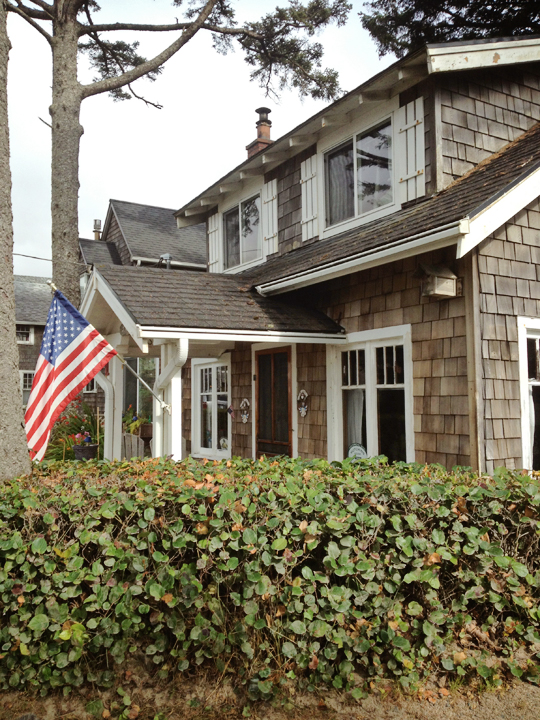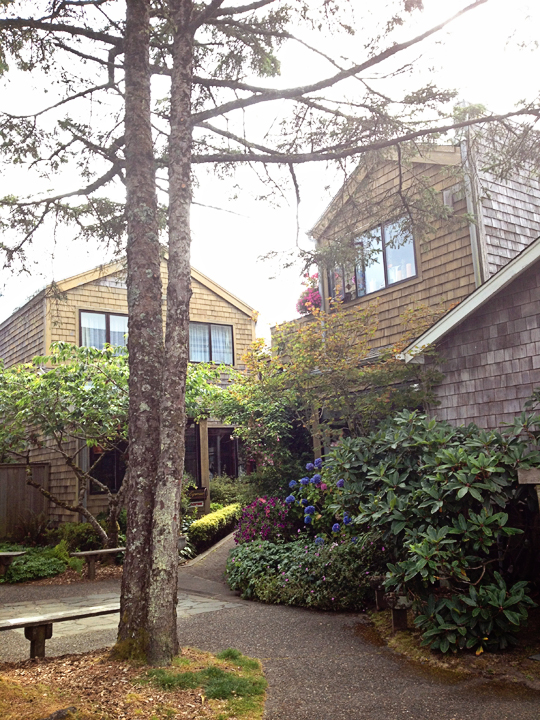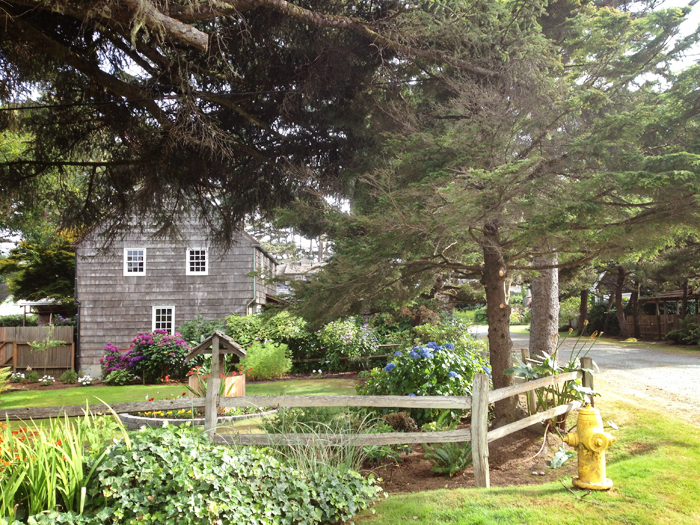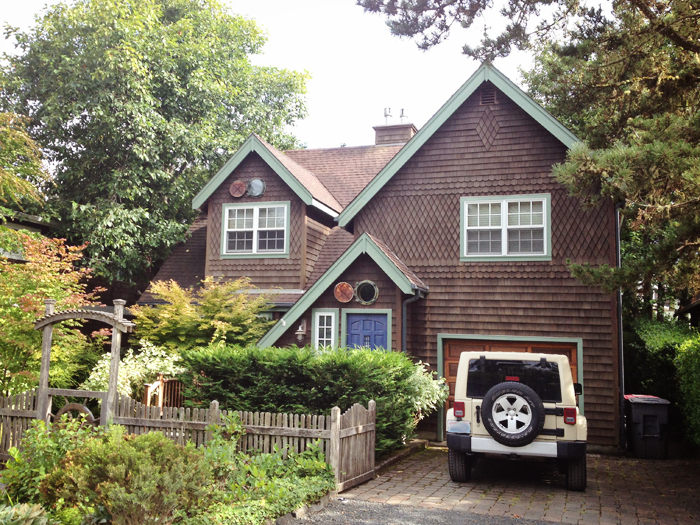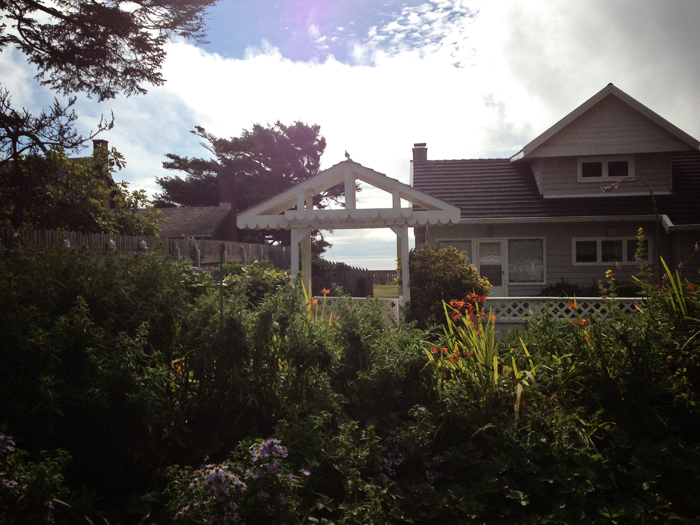 It reminded me a bit of my gorgeous walk across Coronado Island near San Diego, only a little more windswept. Rugged. Northwestern.
When we finally found our way to a beach access atop a huge sand dune, we plopped our weary, fully clothed butts right there in the sand to admire the views.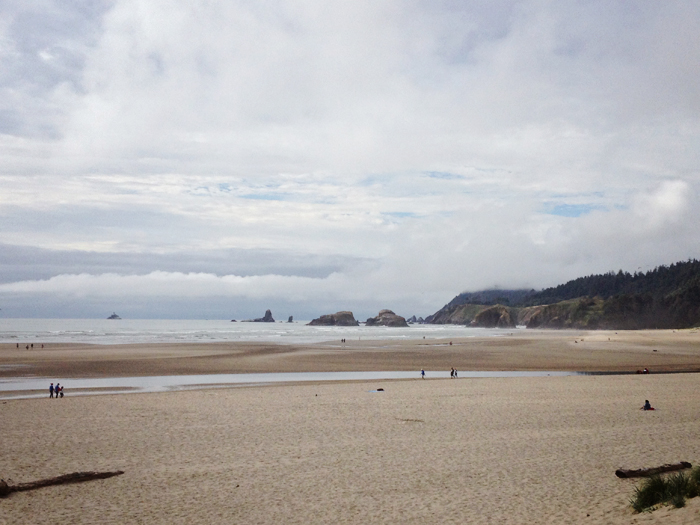 There was a family up there with us on the hill who pointed out whale spouts in the distance. We spent a good hour watching families play on the beach, dogs run through the tidal pools, and sea spouts and whale tails as they made their way across the horizon.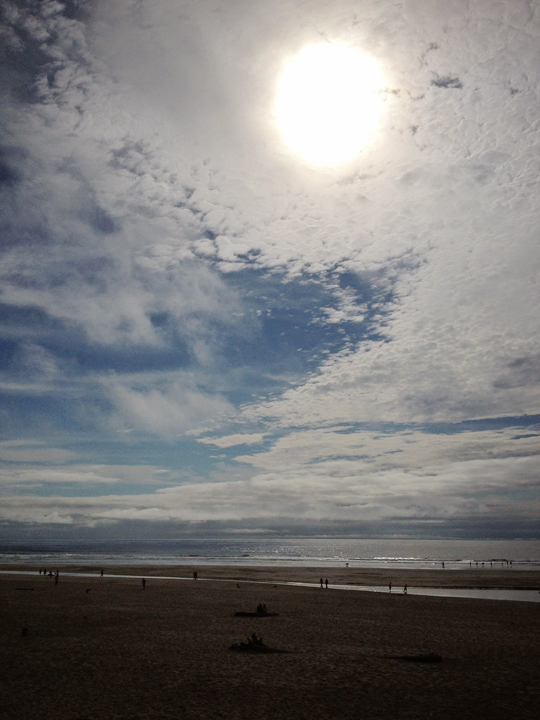 We took that moment to just breathe for a minute. An hour. However long it took to watch the whales and decompress.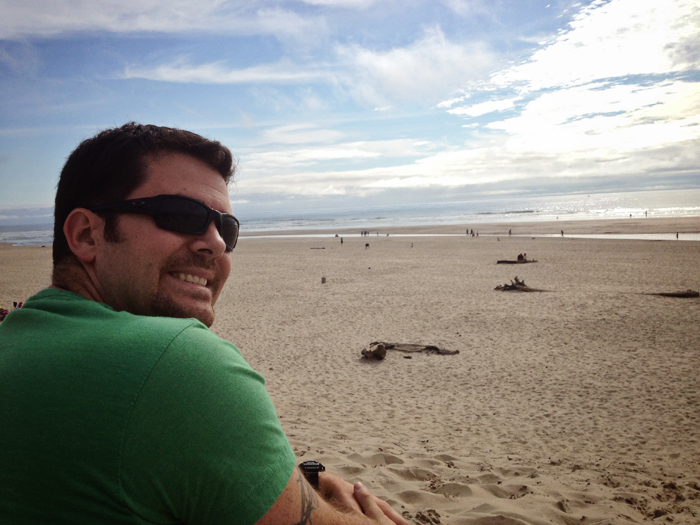 And I think about that now. As we deal with stressful things like home repairs and car repairs and all of those unexpected expenses life sees fit to throw at us all at once, and I think, hey. It wasn't so long ago I was lazily watching the busy whales as they worked their way across the Pacific from one of my favorite beaches in all the world.
And money's just money.
And life, it turns out, isn't really so hard.