It's Almost Like Going Back In Time
We did something crazy yesterday.
Outlandish.
Wild.
(No, we already went skydiving last year.)
(And I already quit my great-paying job to make hot sauce and rappel water falls in Costa Rica.)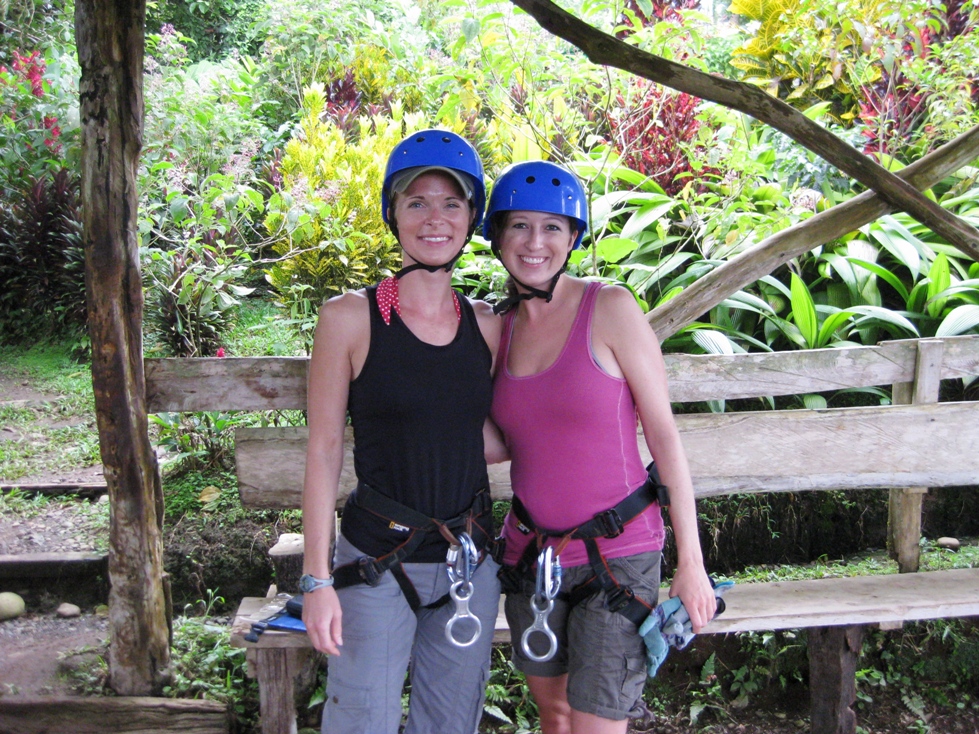 So what could possibly be next?
Bungee jumping?  Bull riding?  Hang Gliding?
While I'd love to try all those things (except maybe the bull riding), what we did yesterday was much, much scarier.
We cancelled our satellite t.v. service.
GASP!
I know!
That's so… un-American of us.
Fortunately, since Justin is in the Air Force, that negates any other seemingly un-American things we do.
We've been talking about quitting t.v. for years — even before our income was cut in half.  And I'll admit that while the decrease in funds played a role in cancelling the service, the real fact of the matter is that when we took a good hard look at our lifestyle, we realized that television was one huge distraction preventing us from doing things we either need to get done or truly enjoy.
Like house projects.
And reading.
And… you know… talking to each other.
Television had become the symbol of lethargy in our house — the reason to not take the dogs for a walk on a lovely evening, or the reason to not quite start building that desk for the office.
So.
Before you completely panic on our behalf, it's important for you to know that we won't be cut off completely from the world of sitcoms and movies and… what was that last thing?  Oh yeah, world news.  We haven't chucked the plasma into the dumpster, we haven't cancelled our Netflix subscription, and we haven't traded our tennis shoes for moccasins or started growing out our body hair.  It's just that from now on, we're going to have to work a little harder for the distractions, concentrating our efforts on the things we really want to see — downloading the latest Dexter episodes from illegal sites and watching marathons of My So Called Life from Netflix on the weekends.
We might cave and get an antenna so I can still watch the news in the morning.
Honestly?  The thing I think I'll miss the most is cranking up a mood-dependent satellite music station while I cook or paint a room or clean the house.  Sure, I can still use the free online radio stations, but there's something about surround sound that makes work seem just a little more… vibrant.
But no longer sitting down to a smorgasbord of commercial-free DVR'd movies and sitcoms for hours on end?
I think I'll get used to it.
After all, not one person laying on his deathbed ever said,
"Man… I wish I'd watched more t.v."
P.S.  I think I'm addicted to Pinterest.  In case you missed it yesterday, I'm sending (what seems to be limitless) invites to anyone who wants to join up.  Just go to yesterday's post and leave a comment telling me you want an invitation.  It's seriously organizing all of the clutter IN MY HEAD and I'm pretty sure it could finally be the answer to either multiple orgasms or world peace. I'll let you know.