I Worry About The Role Models Of The Kids I Don't Have.
Kids today.
More and more, it seems as though kids in the U.S. want their struggles known. They flaunt their self-pity over the hardships they've endured and almost — dare I say it — seem to enjoy labeling themselves victims of their parents' latest indiscretions. Their teachers' lack of control. Their classmates' nicer shoes. Nicer cars. Nicer lives.
Why don't I have these things? They whine to no one and to everyone.
They see their heroes on t.v. Careless and fake. Unaccomplished in anything more than the swipe of a card. Immortalized in living rooms across the country because someone, somewhere, thought that is what's interesting.
We pump the kids with hormones and processed junk, make them old from the inside before they know youth. We teach them to give thanks and then trample their neighbors for clothes they don't need. Electronics they can't afford. We send them on through the institutionalized assembly line of our education system where they're taught that everyone's different — everyone's special — yet deny them the opportunity to hone their own gifts. To find out if it's true.
Then we wonder why they're so depressed.
PILLS! We say. Give them pills!
We treat the symptoms and not the cause.
Then we wonder why they never learn how to cope. How to heal.
Through the haze and the movies and their idols on t.v., they start to learn that damaged is good. Damaged is deep. Damaged means attention and medicine and special retreats to exotic resorts where people change your sheets and make your bed and give you food and schedule your day. Damaged doesn't require apologies and it certainly doesn't require work.
Damaged is the best.
What very few ever realize is it's not the damaged ones we remember. When their shows get canceled, when the press stops caring, they sink into the foggy obscurity of the has-beens and never-weres. The ones we do remember — the ones who inspire — the Edisons and the Winfreys and Rowlings and Monroes — are the ones who prevail.
The ones who, despite the hardships, the bullying, the failures, and the letdowns, didn't succumb to the victim appeal.
Last night I finished reading Passionate Nomad: The Life of Freya Stark, by Jane Fletcher Geniesse. It's the life story of Dame Freya, knighted at age 82, who overcame the struggles of a tumultuous childhood, overbearing mother, and horrific accident that left part of her face slightly deformed in the early 1900s to become one of the first famous female solo travelers and a highly accomplished author. She journeyed through places like Yemen, Egypt, Iraq, Persia, India, and Turkey well into her 80's, enthralled by the dangers of crossing forbidden borders and sweet talking her way out of run-ins with authority. She was illuminating, intelligent, daring, and resourceful.
Had her first fiancé not broken her heart, she might never have made such an impact.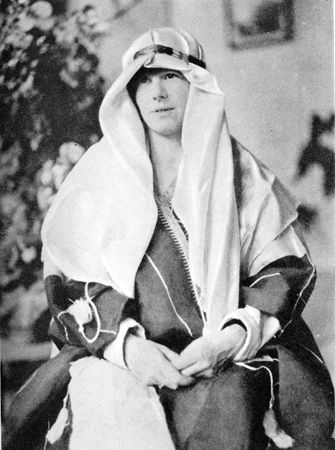 Ironically, Geniesse maintains that Freya's biggest regret was that she was never a "great beauty."
I flinched every time I read those words, for how is it that someone who lived the way she did — who forged and inspired and wrote and admired first-hand the dusty corners of forgotten worlds — could not recognize her own beauty?
I suppose women have not come very far since then.
And that makes me sad.
Freya wasn't without faults. She wasn't without insecurities. But she's inspired me, nonetheless, to find what it is that brings me joy.
The role models are out there — we just have to make kids turn off the television long enough to discover them.
So. Maybe it's not actually happening more, but I notice it more as I become acutely aware of the fact that I'm no longer a kid.
I can no longer bury my head in the smothering pillow of depression. Blame my parents for their faults. Play the victim of society.
That character — so damaged and mysterious to a teenaged mind — is really just scraps.
Useless and limp.
Throw them away or create something beautiful.
Either way, get them the hell off your sofa.