Did I Ever Tell You I Used To Wrestle Alligators?
Okay, so I didn't wrestle alligators per se, but I did relocate them, which involved a certain amount of handling, ifyouknowwhatI'msayin'
Oh, you don't know what I'm sayin'?
Well. I doubt I'm really allowed to talk about it since the program was hardly official, but let's just say that when I was fresh and limber and as yet completely unaware of my mortality and/or ability to become seriously injured and/or maimed for life, I held a job with a large government organization in south Georgia. My branch's job within that organization was to deal with various environmental issues including recycling, air quality, water quality, above and underground storage tanks, oil spills, three-legged tortoises — tortoi? — and 'gator threats.
The possibility of 'gator threats included but weren't limited to a specific gator's potential to attack your child and/or small puppy.
Now.
Let's get one thing straight.
Gators don't just attack for no reason. Gators attack because they're hungry, and they're hungry because we — aka. "humans" — have encroached upon their hunting grounds, thereby limiting their access to prey.
Also, people can be dumb.
And dumb people would feed the alligators delicious things like potato chips or bits of hot dogs and the problem, you see, is that 'gators can't really tell the difference between hot dogs and real dogs. Or they can, but they just don't care. And they also don't really know the difference between generous offerings intended for their consumption and someone — or something — that's just passing by.
Or they do, but they just don't care.
So you can see the problem.
Anyway, we'd get a call about a "problem" 'gator, and we'd have to head out to remove it. We didn't hurt them — we just moved them to another location. And they weren't exactly happy about it with their impressive display of hissing and rolling — their bodies turning into a muscular display of concentrated, twisting frenzy.
The power was incredible.
But, in the end, they didn't get their way. They were moved. And sometimes they tried to come back, but then we'd move them again.
For the past couple of days I've been shadowing Becs in her office, and it's reminded me of how toxic that environment can be — the tattling, the hissing, the twisting and fake grins.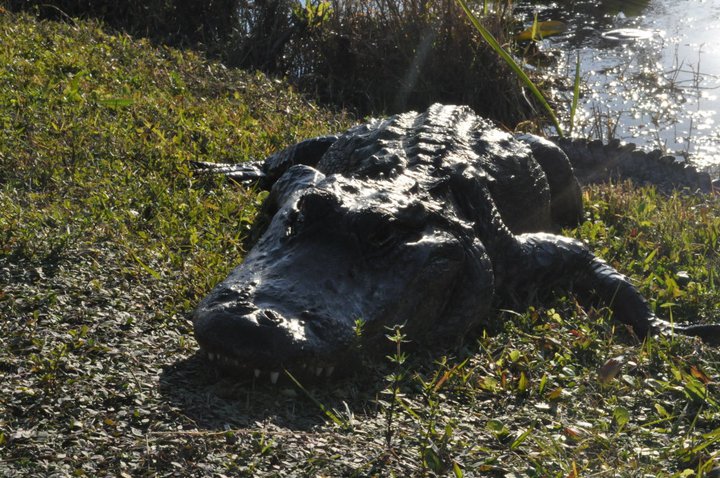 And the women, ladies, are the worst.
Passive aggressive 'gators in skinny jeans and cute boots.
Don't give them a treat or you might lose a hand.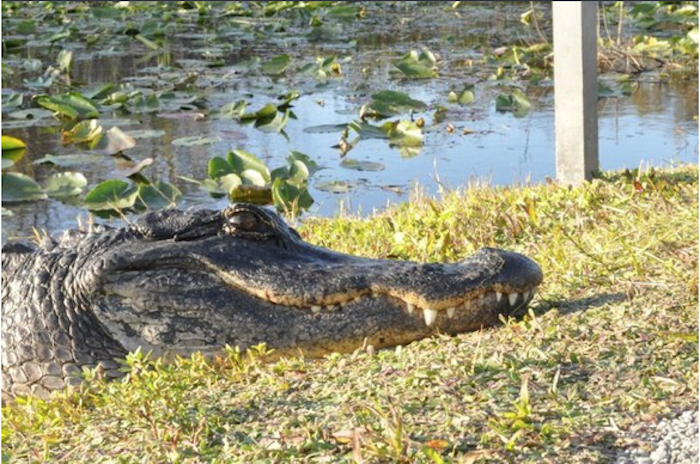 And I just have to ask — why are women like this to each other? Why does another woman's mistakes make some women feel good?
I know, like the 'gators, they don't attack for no reason. They must be hungry. But for what, exactly, I'm not sure.
Guys, is it like this in your world? Because I imagine your world more as a place of healthy competition with some strutting and possibly a hurt feeling or two but where, at the end of the day, everyone gets a beer and all is forgiven.
Or at least forgotten.
But for us, it's like The Hunger Games out there.
Last woman standing wins the prize — a solitary life devoid of genuine friendship.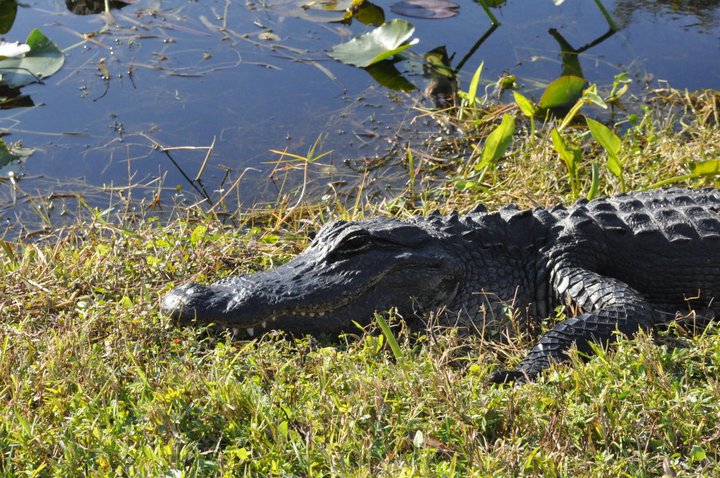 And may the odds be ever in your favor.
So let me just be clear.
I'm not playing.
And if they ever think I am, I'll just relocate them to a different place in my mind. A place safe from their grins and hisses and weird barrel rolls.
I refuse to feed the 'gators.
Because worse than hungry alligators are the ignorant hands that feed them.
So.
Don't be a 'gator.
And don't be a hand.
And I'm pretty sure that's all we need to tell little girls for them to grow up to be decent.
That, and that 'gator wrestling is totally a legitimate profession.