Austin, A Summary: Tacos, Cheese, and Texas Beef. And Cheese.
So in case you need a little recap of what's happening, I've made my way down to Austin, Texas where I've eaten my fill of tacos, cheese, beef, and beefy cheesy tacos.
And also beans.
But mostly cheese.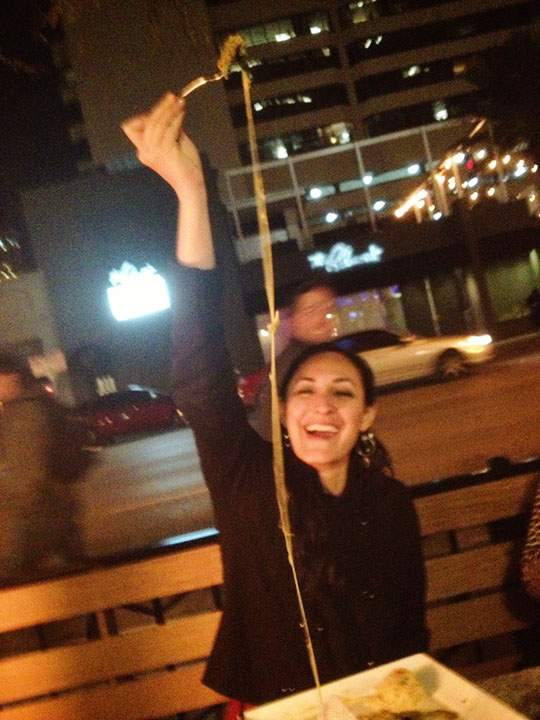 Maria and cheese.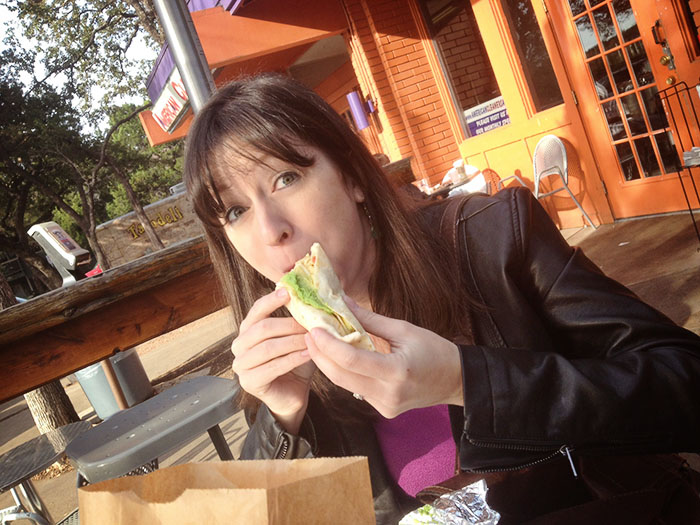 Me. And a breakfast taco.
If you've been following along on Instagram or Facebook, you've probably gotten the gist.
And somehow this morning I've managed to squeeze my derrière into a tiny wooden chair designed for tiny toddler people just so I can write this post for you, which is actually quite the feat considering this derrière is probably a bit more ample than it was when I first arrived.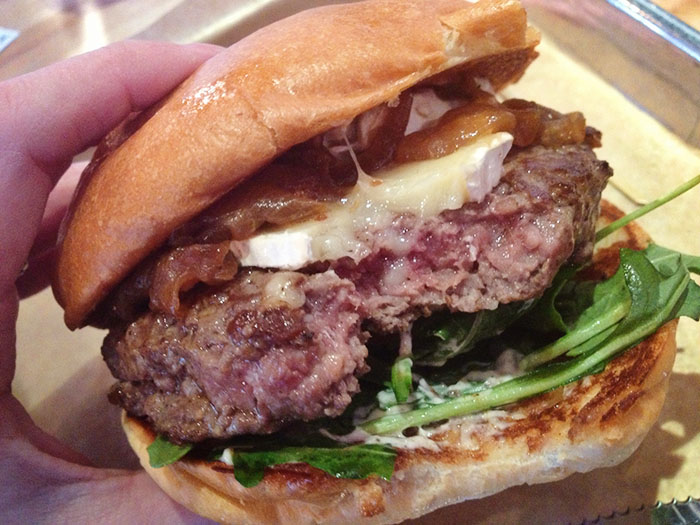 So worth it.
And just why am I in Austin?
Well.
If you've been around for a while — a really long while — you'll know that a couple of years ago I went a little batshit, quit my 9-5 cubicle job, and went to Costa Rica to make hot sauce for a couple of months.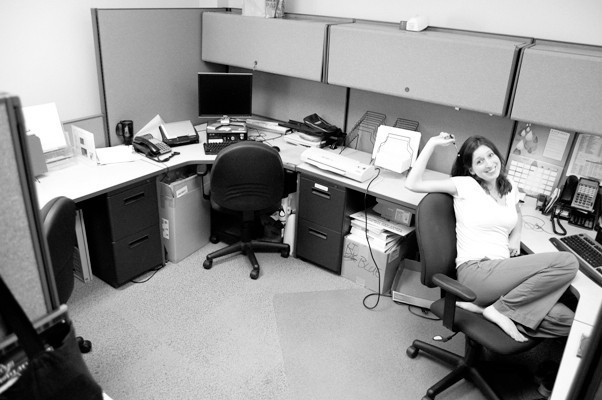 It wasn't pretty.
And while the experience wasn't a "life changer" in the sense that I meditated on top of a mountain until I found peace within and a book deal — including a hefty advance — without, I did meet some pretty incredible people.
People I still consider dear friends today.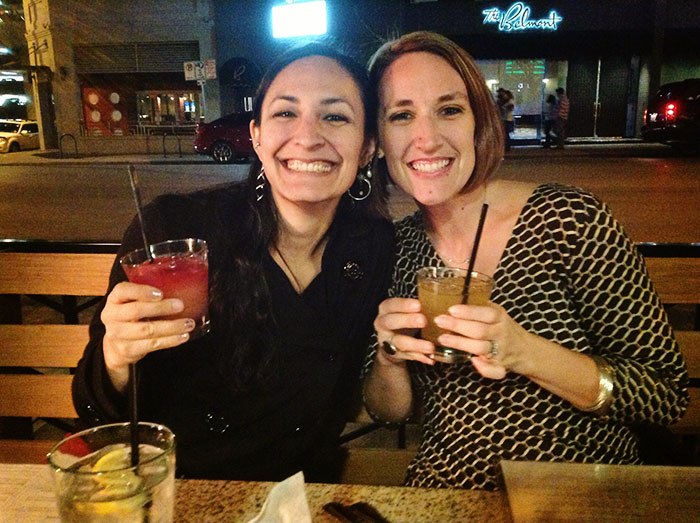 Both entrepreneurs, Bec (on the right) lived in Costa Rica for several years with her husband Aaron and their two young boys while they launched their hot sauce enterprise and took a commercial "time out" from the pulse of city life in the U.S., and Maria (she'd be on the left) spent a couple of years in the jungle studying monkeys.
No joke.
See, sometimes in the world, in the strangest of places, you meet people you'd be willing to travel far to see again.
Maria and Bec are two of those people.
And while Maria has spent much of her time here attending a conference on myofascial release and I've been tagging along with Bec at her real estate gig where she even landed me a couple of paid photography jobs, we've still managed to see quite a bit of this crazy, eclectic city.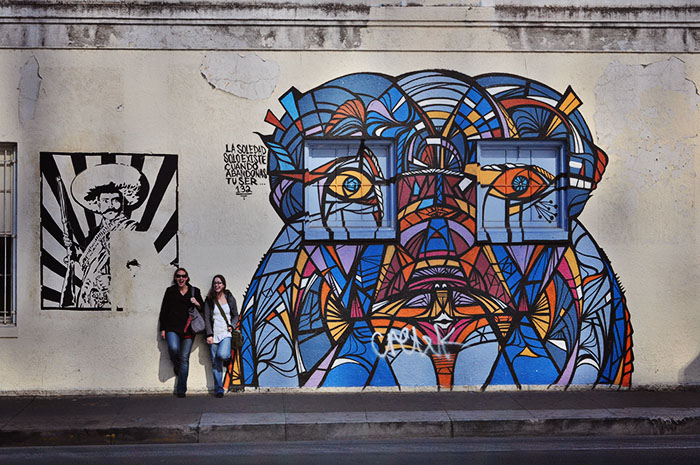 My friend Stacy even visited from San Antonio!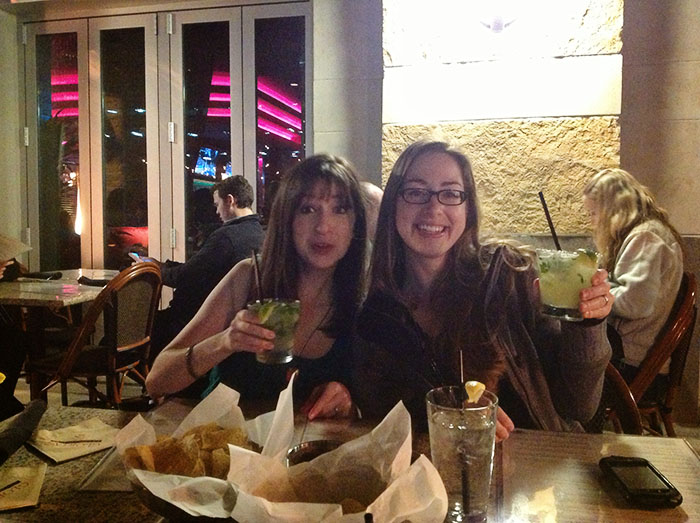 Me on the left and Stacy on the right, enjoying some Austin cocktails.
So here I am, butt squeezed into a tiny toddler chair in Bec's apartment and quite content, as long as I have my coffee and my laptop.
I leave tomorrow.
I'm ready to see Justin. I'm ready to see my pups.
It's safe to say I've had my fill of beef and beans and tacos and cheese, and that food cleanse from last week is but a distant memory to my grease-infused pores.
But I've not — I've not — had my fill of friends.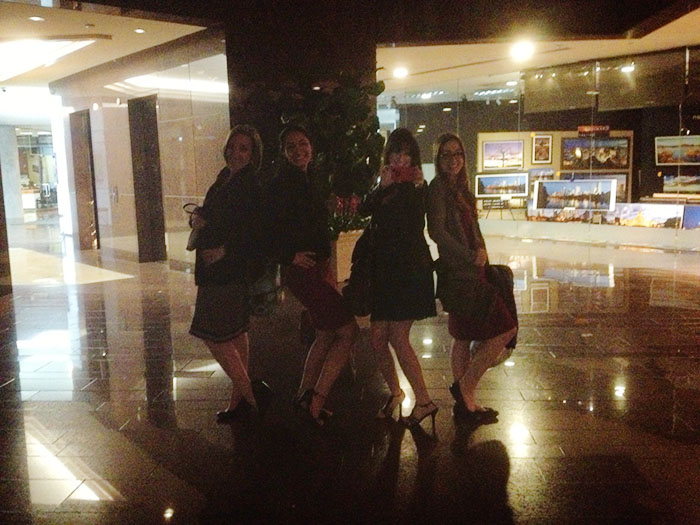 Until next time, ladies.