It's Not Like Georges St-Pierre Is Hanging Out In My Back Yard, But Close.
Last Saturday night I had my first Ultimate Fighting Championship experience.
Some new friends invited us to their place for a chili cook-off followed by board games and a UFC extravaganza.
Our awesomely sausagly white chili took home first prize yet again, making it a two-time chili cook-off champion.
(This is how we validate ourselves in the 'burbs.)
Then, after the ladies creamed the guys at Cranium, I was thoroughly satisfied with my evening and had no desire to watch some macho guys beat each other up on television. That is, until I looked up  and caught a glimpse of a promo shot of one of the headlining fighters, Georges St-Pierre.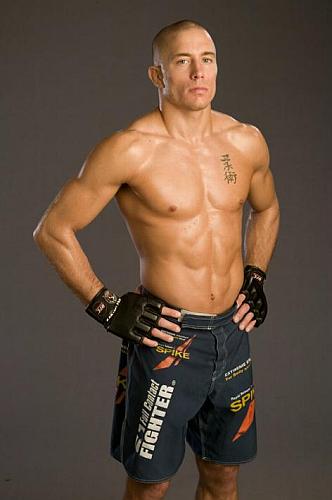 okay sold.
"We can stay," I sighed, simultaneously appeasing Justin, earning good wife points, and revving up to watch this GSP dude get all sweaty. Win-win-win.
Unfortunately Georges was in the very last fight, of course, so I had to sit through four others just to get to the good stuff. I learned that while yes, UFC can actually be pretty entertaining (much more than I thought), it also has its boring moments, like when Guy #1 knocks down Guy #2. They lie on the ground for several minutes before Guy #2 wrestles his way back up to a standing position, then they turn in circles a couple of times until Guy #1 knocks him down again.
I did get to see a knockout and a groin kick though, so all-in-all I would consider it a fairly successful first time UFC watching experience.
It's not nearly as exciting as the UFC that happens in a regular basis in my own back yard, however.
In one corner, we have Mara, fighting name: The Jackal.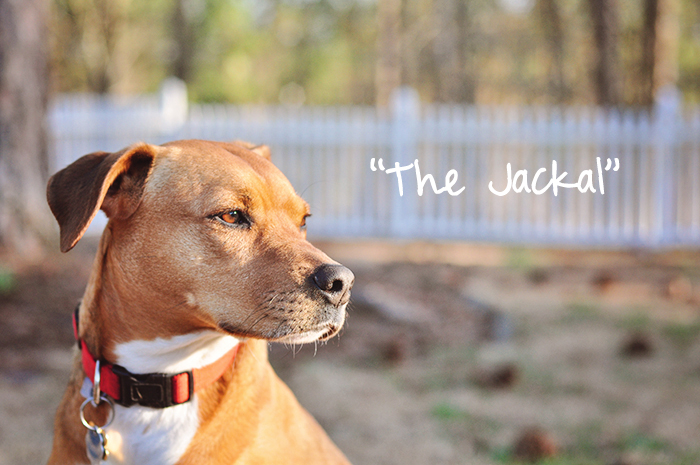 In the other corner, we have Capone, fighting name: Fluff Nugget.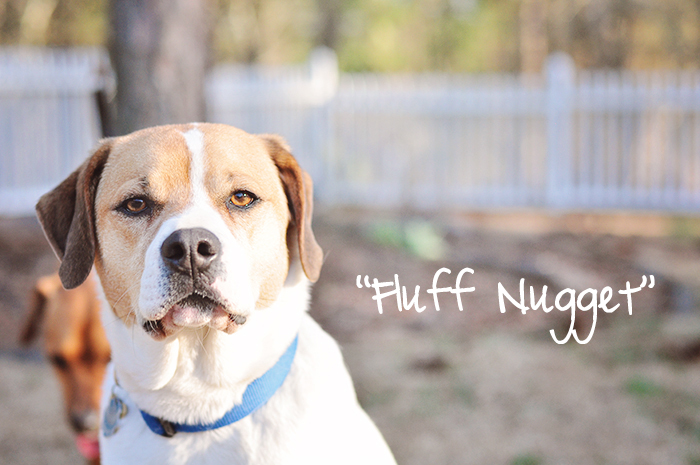 When we take a look at some shots of the fighters in action, the reasons behind their fighter names become apparent: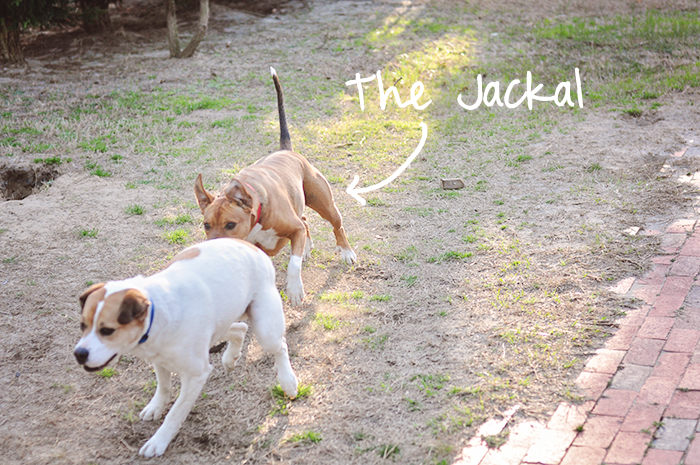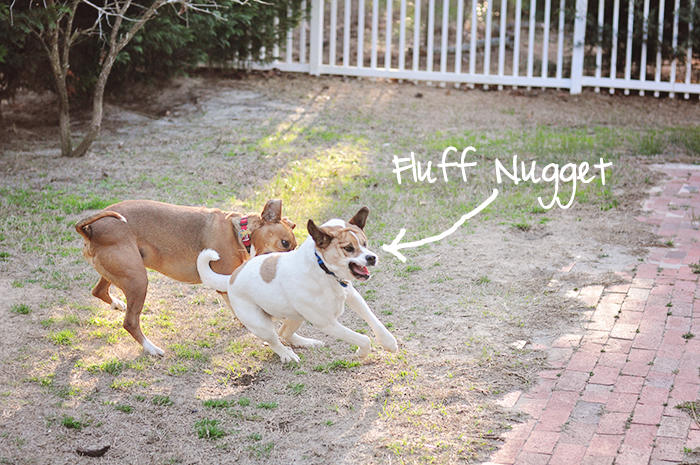 Now. Not unlike commercial UFC, my backyard-style Puplet Fighting Championship can be brutal. And it usually starts with a provocation from one fighter.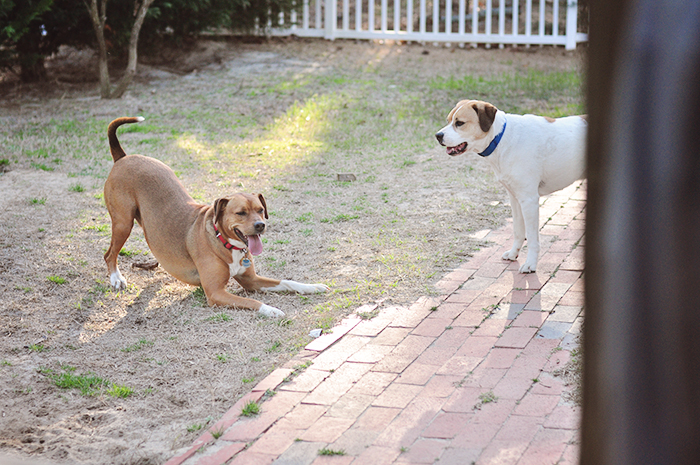 Notice The Jackal's pointed tail and raised derriere. This is an indisputable sign of provocation.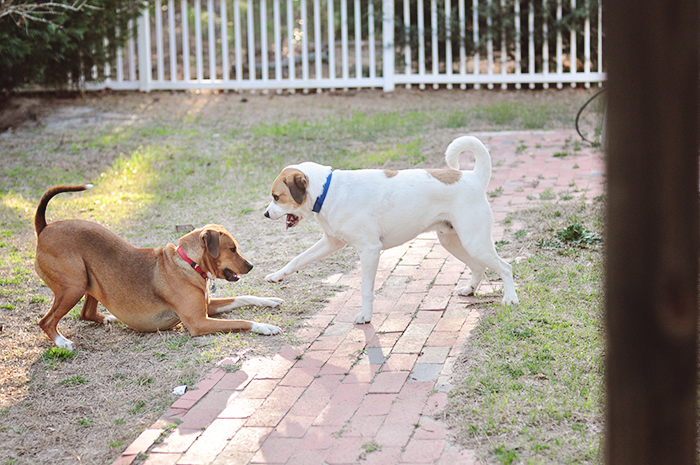 Fluff Nugget takes the bait and moves in for an attack.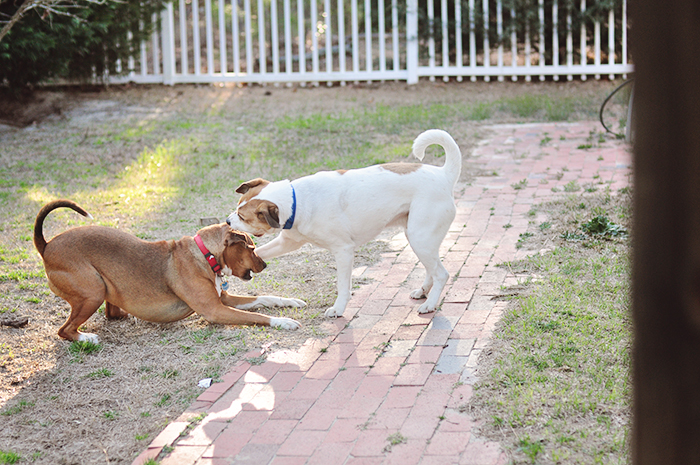 The Jackal is slow in coming out of her provocation stance and takes the first hit.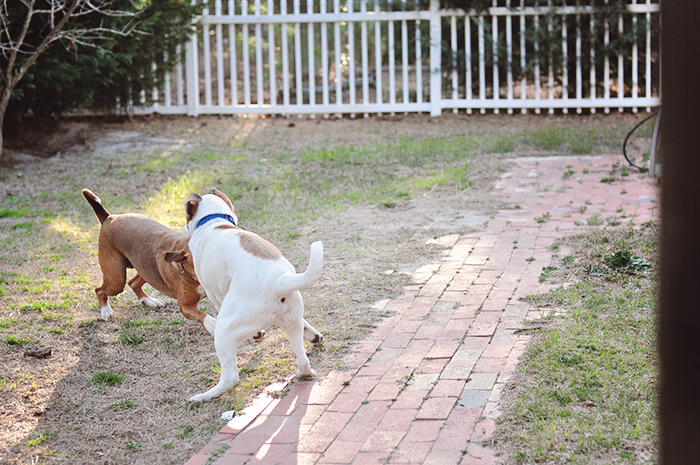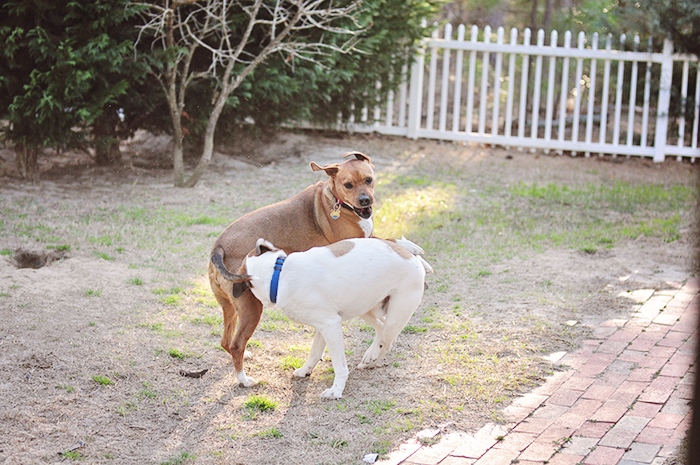 She doesn't stay down long, however. And quickly the tables are turned.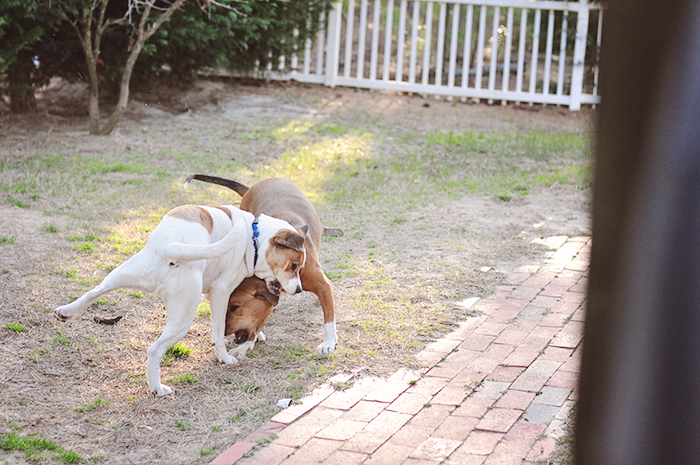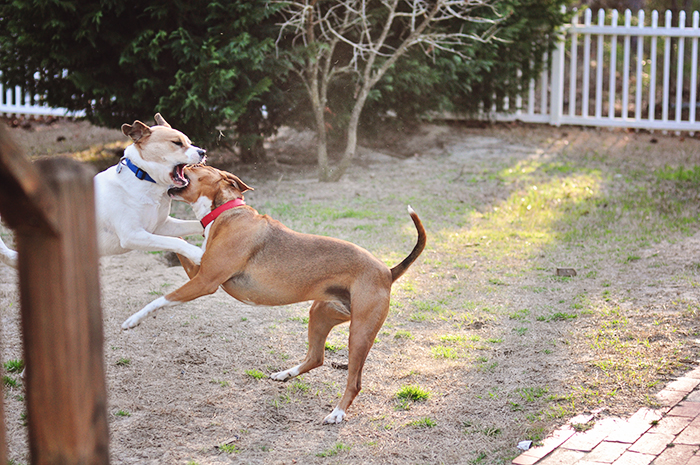 In an unprecedented turn of events, Fluff Nugget is sent careening out of the ring with The Jackal in hot pursuit.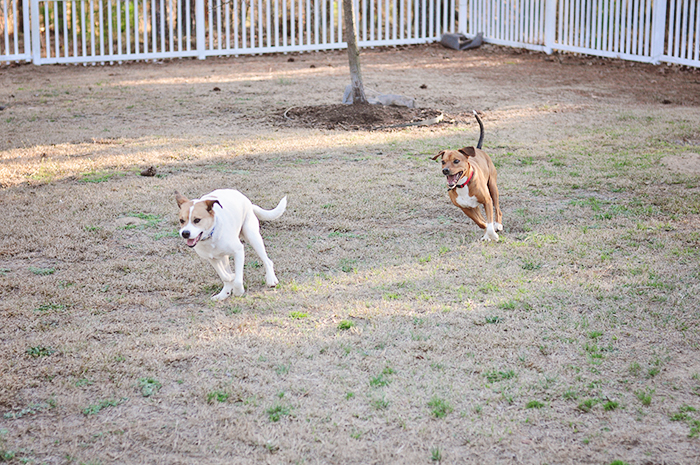 But in the untamed wilds of the back yard, the tables are turned once again as Fluff Nugget's speed advantage sends The Jackal running back to the ring.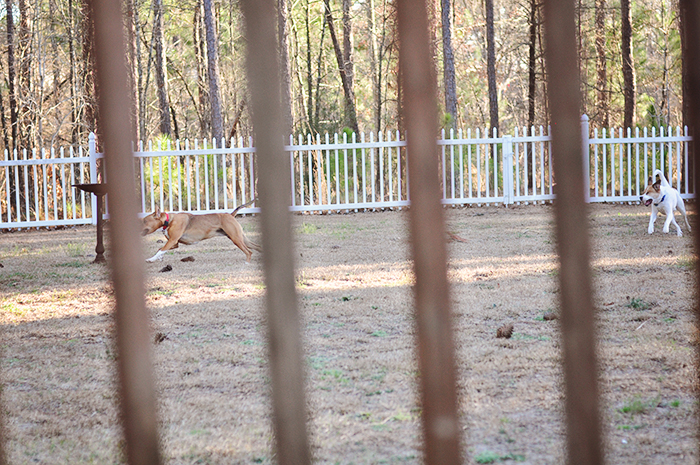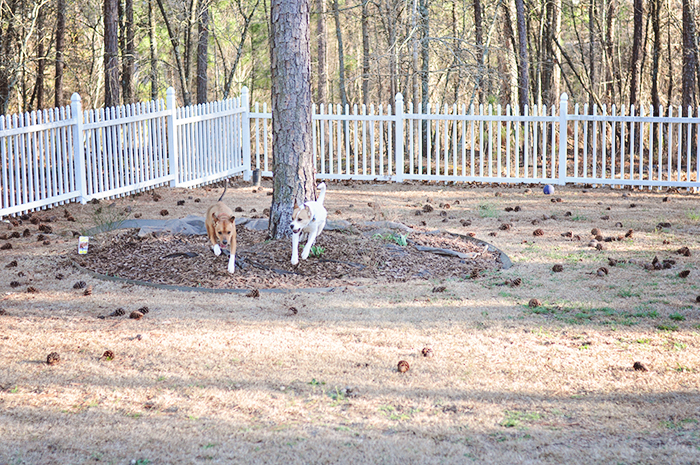 The fighting commences with renewed vigor in a no-holds-barred battle for victory: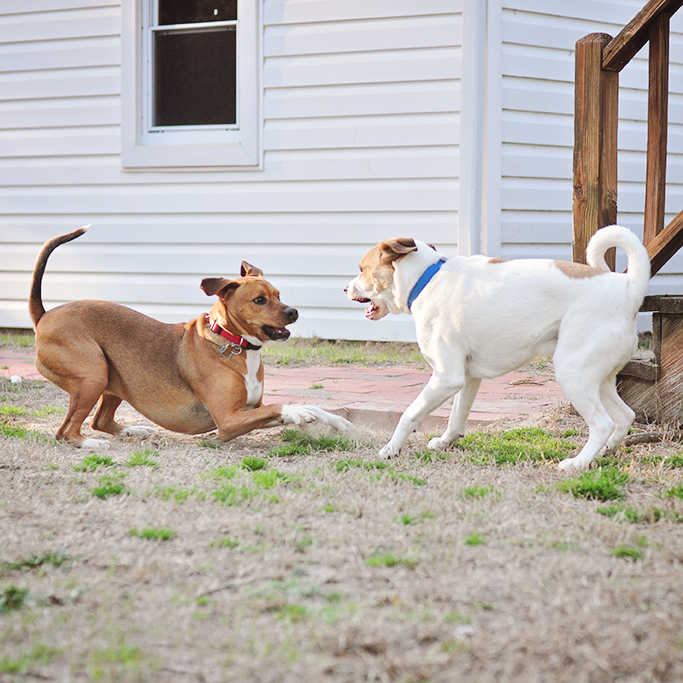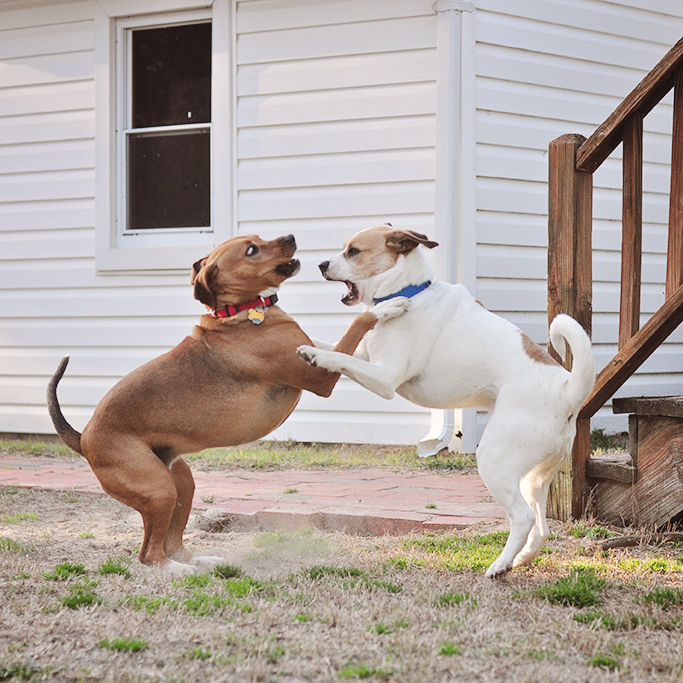 "I will win – I have CRAZY eyes!"
For a moment it appears as though Fluff Nugget might come out the Champ, but then —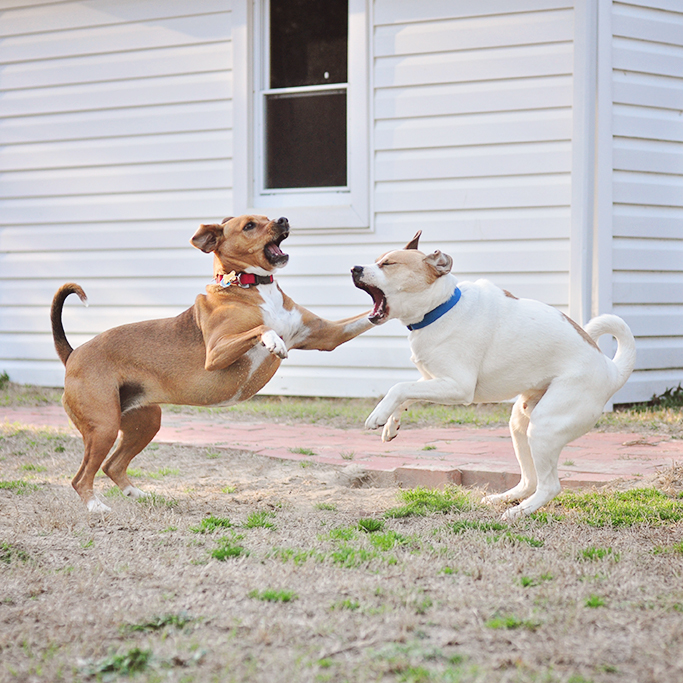 WHAM! The Jackal delivers the knock-out bitch slap for the win.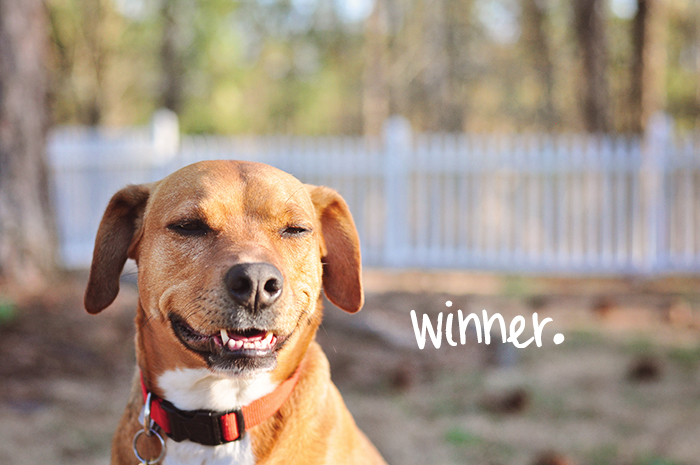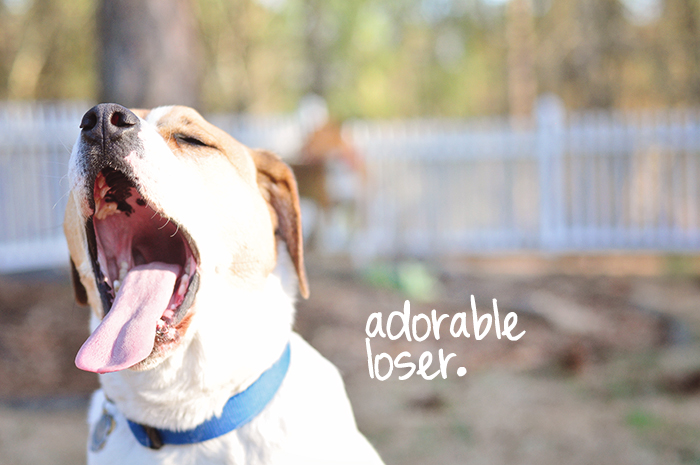 And, sure. PFC takes a decidedly tougher toll on my yard than watching UFC at a friend's place, but come on.
Faces like these might even give Georges St-Pierre a run for his money.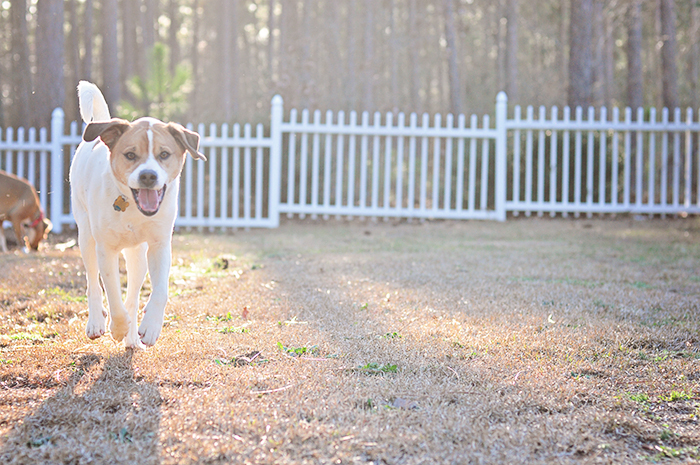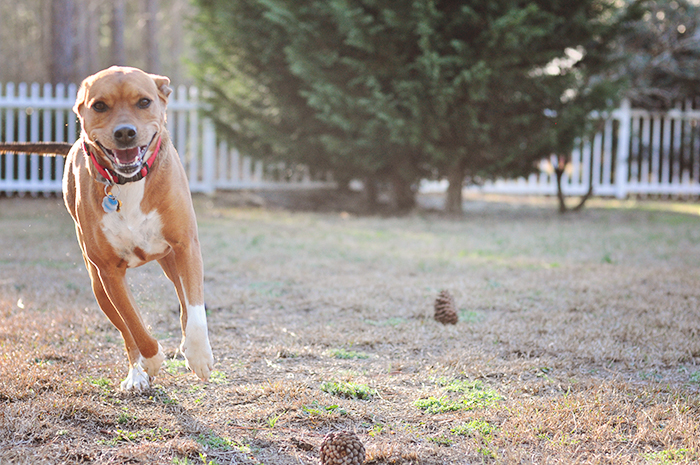 What kind of backyard antics — or actual productive projects — do you have happening with Spring on its way? Or are you still stuck inside watching UFC?