Nips.
I don't have a real post for you today because many things are happening.
First, these: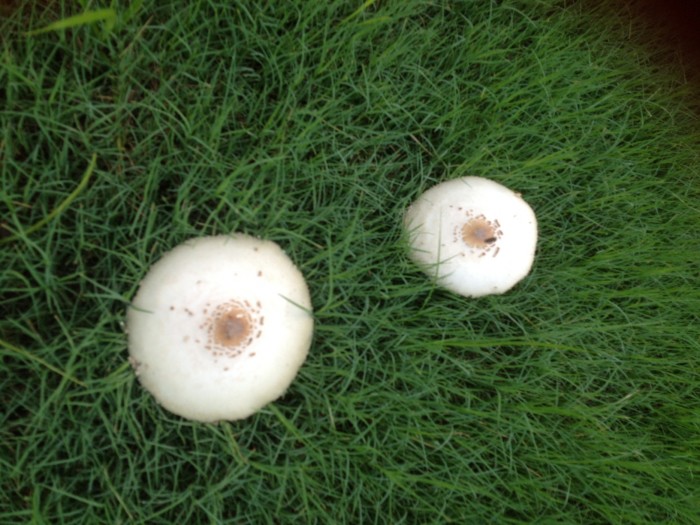 Yep.
Apparently breasts grow quite naturally in the grass in my neighborhood.
They're a little lopsided, but still, you know, they look like breasts.
So imagine my surprise when I was walking my dogs this morning and saw that I wasn't the only one feeling perky today.
But I'm not sure why I'm feeling perky, because actually I'm trying very hard to stay zen and not get all stressed out about the fact that my crazy month of travel begins soon and I haven't yet done anything to prepare and suddenly clients have all of these job for me and oh, also this: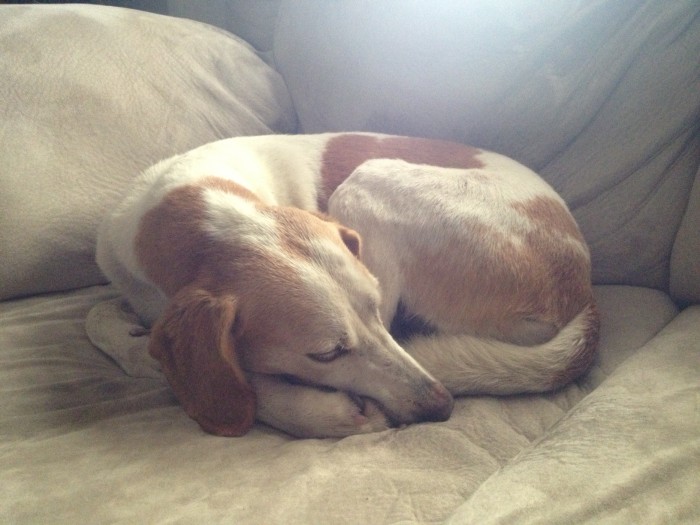 Normally I'm not one to take in strays.
I'll do my due diligence and call owners if lost mutts have tags, but I justify any further inaction because, well, I have two dogs of my own. Two very rambunctious dogs. And with strays, you never know their temperament. Or hygiene.
But this girl?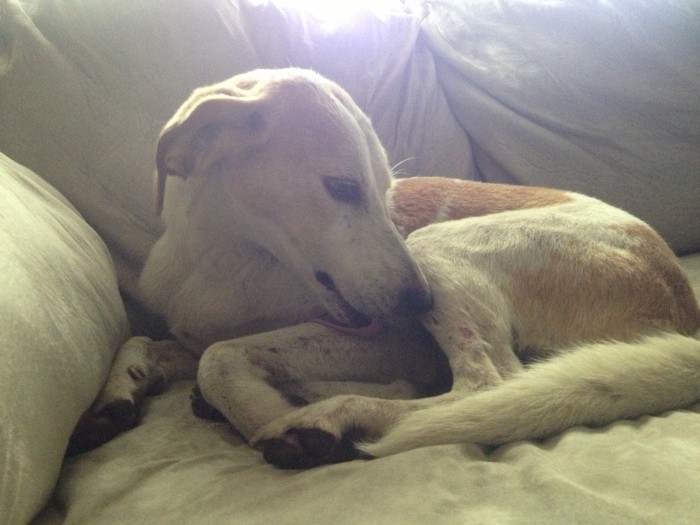 Justin found her while he was mowing last night and when I went to bring her a bowl of water (it was 95-degrees outside), she looked up and me and said, Help.
Of course, she didn't really say that.
But like, she kind of did, with this low little tail wag and these big brown eyes.
I didn't invite her in, per se, but I didn't not invite her in as she slowly sauntered past, lulled no doubt by the cool pull of the air conditioned kitchen.
At least we know she isn't a vampire.
She looked like this: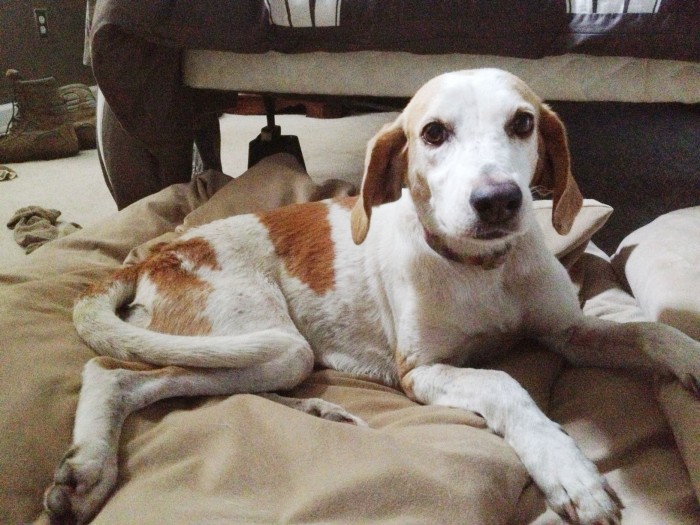 But then she let me pull the ticks off her with a tweezers, one by one, and made no sound but this soft sigh of relief.
She let me lead her gently to the tub and I spoke calming words while letting the warm water wash away at least a week's worth of dirt and grime.
She's completely housebroken and has made herself quite at home.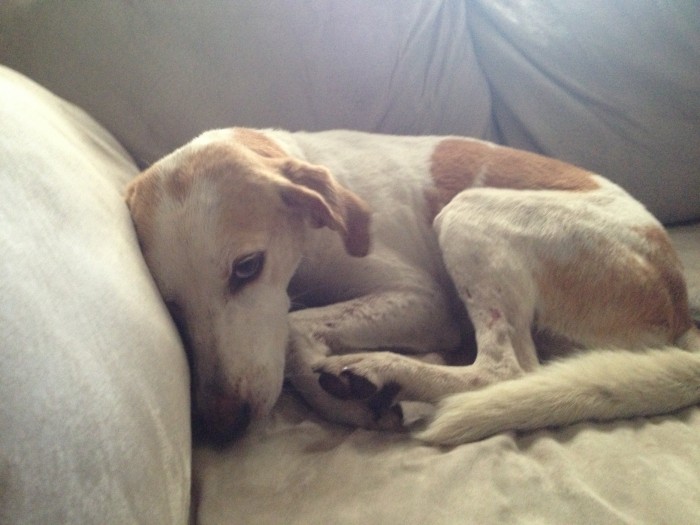 But the thing is, this can't be her home.
Two dogs, I'm afraid, is the max in our 1,600 square foot ranch, so I'm trying to find her real family. She's not microchipped, so a replacement family might have to do.
It breaks my heart, you see, when I know she's been loved but it feels like maybe the owners just changed their minds.
It happens all of the time around here. People  pick pups from backyard breeders in the parking lot at Food Lion thinking it will be fun to have something that loves you unconditionally. And they do. But it doesn't mean they don't require work. And care. And plenty of money.
Anyway.
It's weird how life can be like that. How I can be feeling all sorry for myself about things not going my way, and then something gets dropped in my hands or shoved in my face that makes me realize, hey. I don't have it so bad.
In fact, I should be downright perky.
I need something to call her until I can figure out what to do.
For some reason, Zoe keeps popping out of my mouth, but now?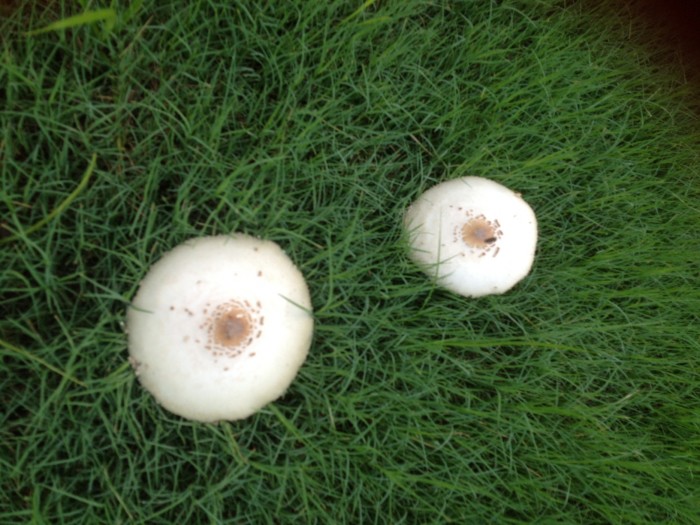 Now I'm thinking Nips.