This Must Be What They Mean When They Say That The Best Things In Life Are Free.
So I told you that our friends Missy and Pedro invited us to stay with them at their timeshare in Kissimmee, Florida (just a few minutes from the huge variety of theme parks Orlando is so famous for), but I haven't yet shown you our phenomenal — and did I mention free? — accommodations. This, my friends, is why you should always make new friends at wine tastings.
While Reunion Resort showcases an incredibly impressive, eleven-story hotel called The Grande, we were staying in the more modest apartment-style housing on a different part of the property, all of which was beautifully connected via winding roads and walkways along the golf course.
And by "modest" apartment, I mean bigger than my entire house: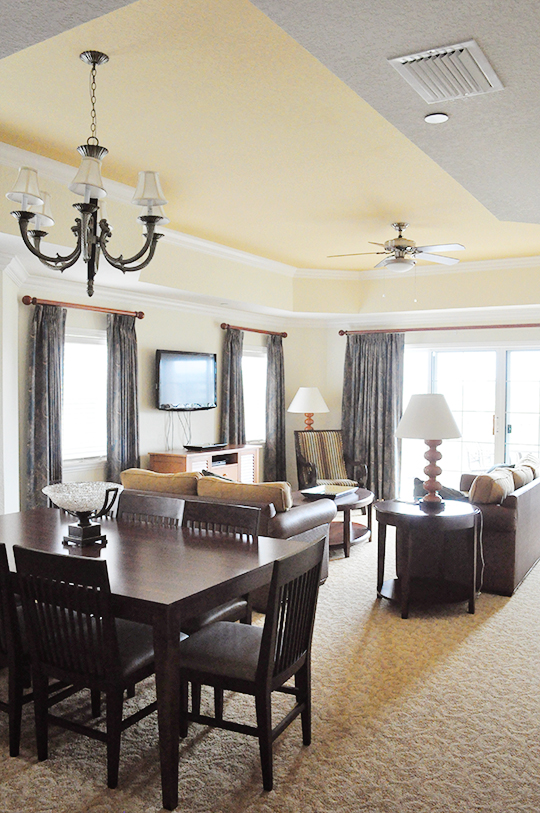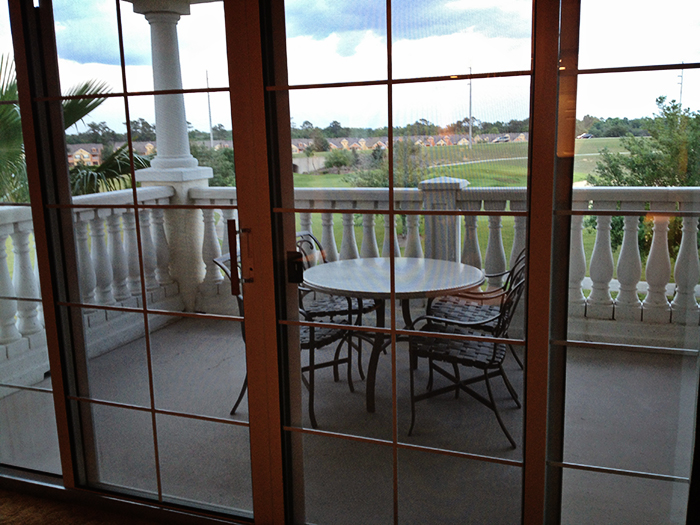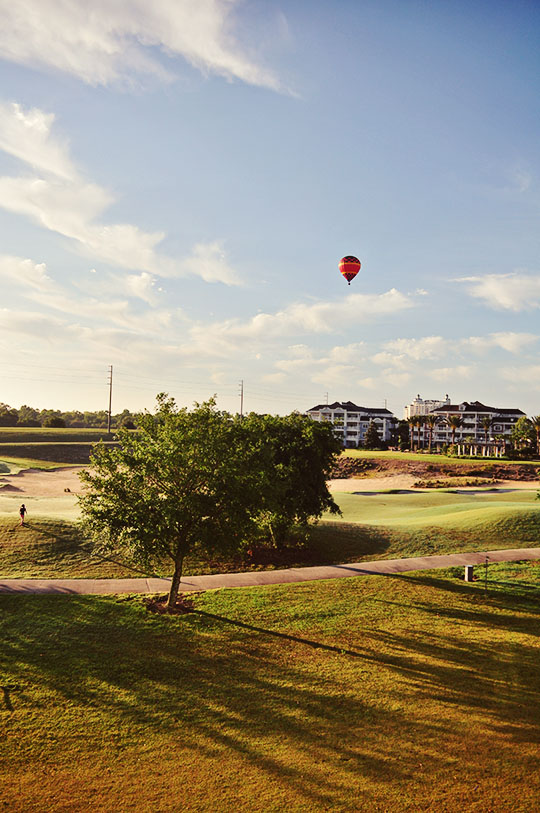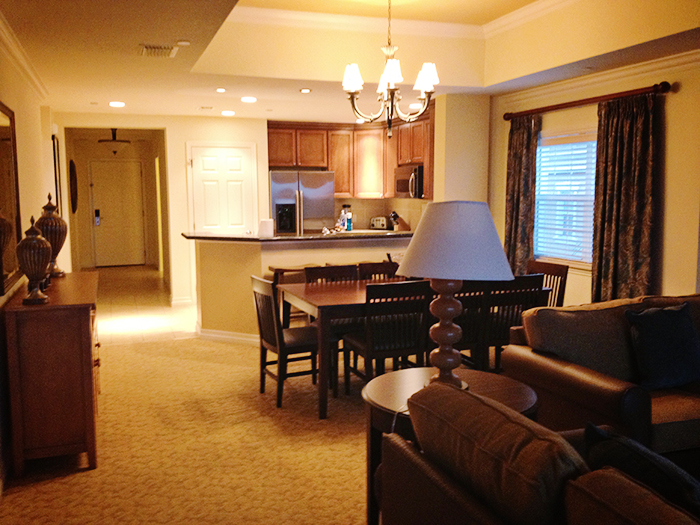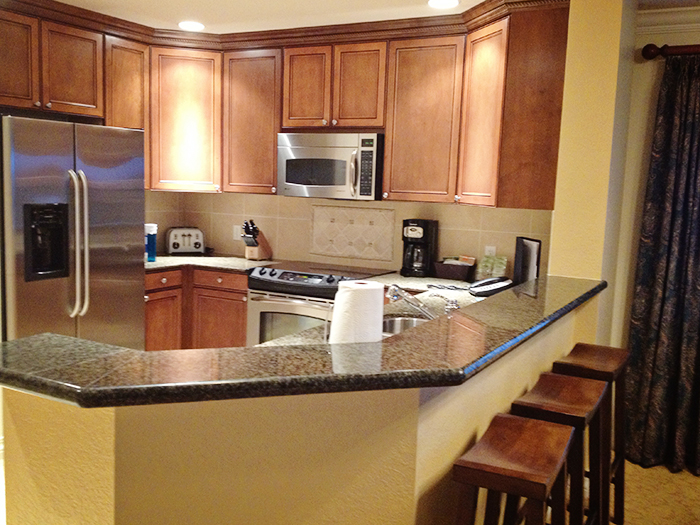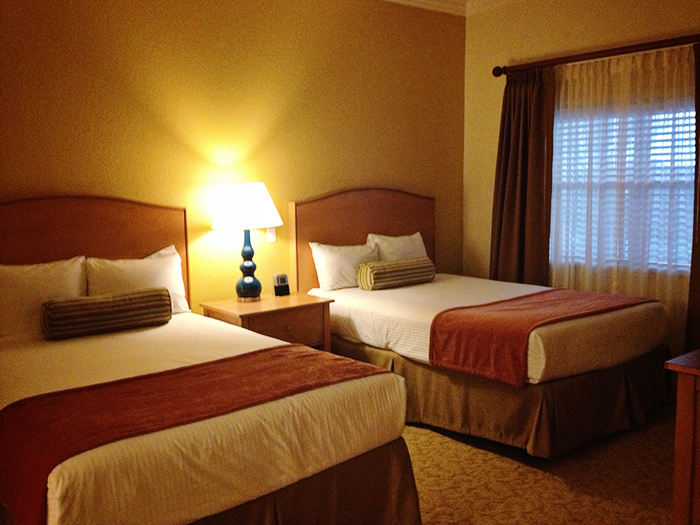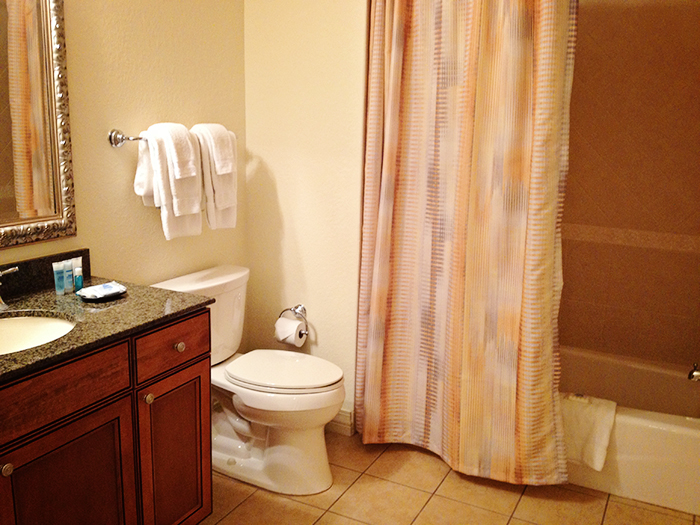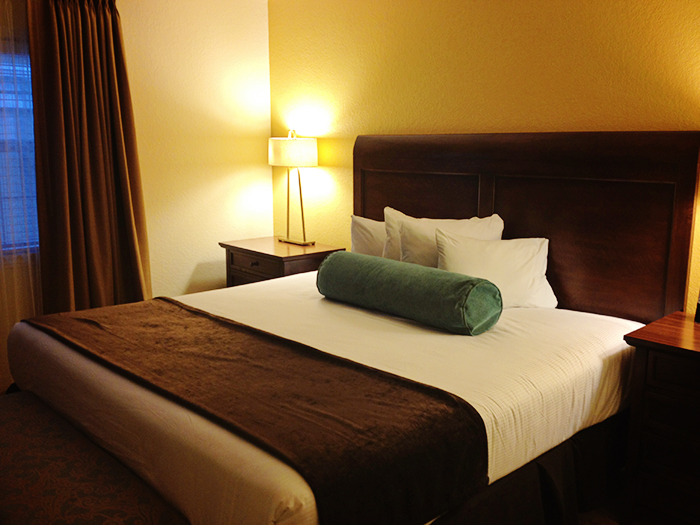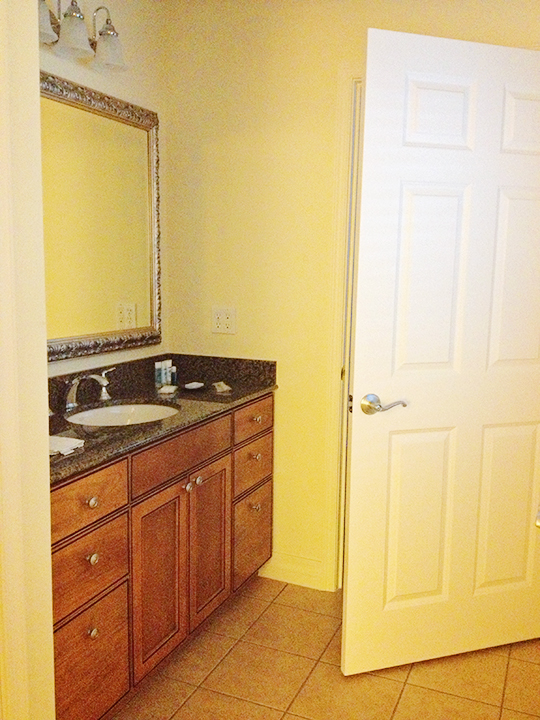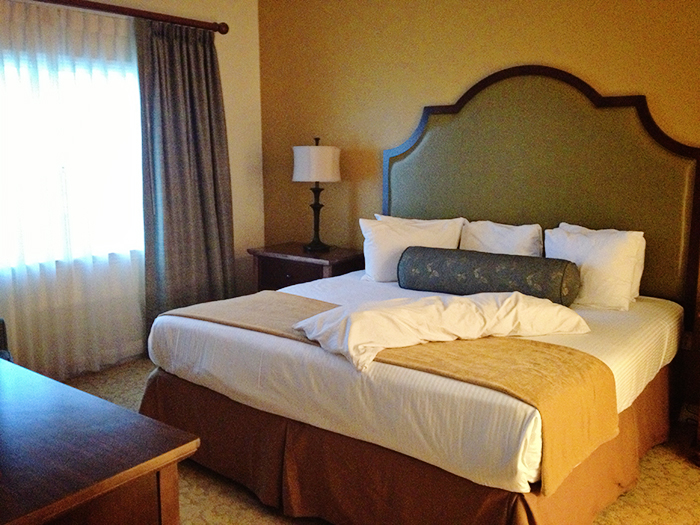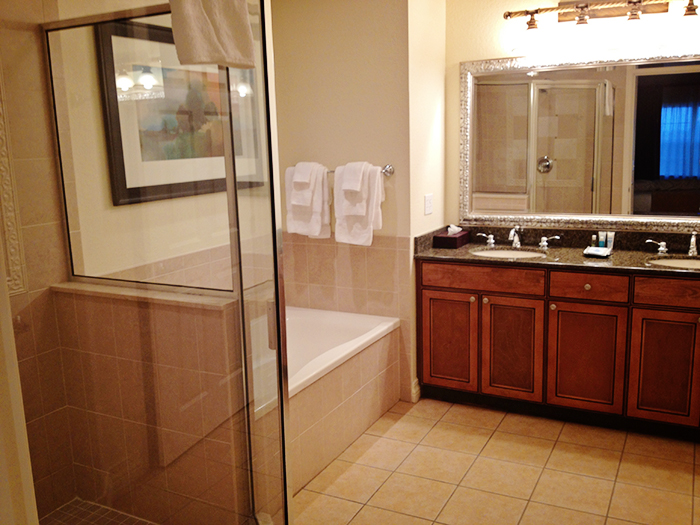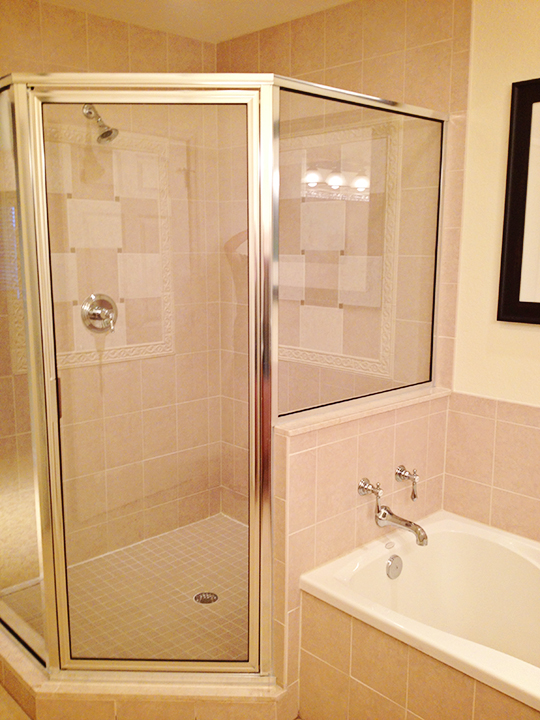 Oh, the LUXURY!
I seriously didn't want to leave. Or, at the very least, I wanted to rip out this bathroom, tie it to the top of the Tracker, and attach it to my house. I'm sure that would work splendidly.
We did manage to leave the room on occasion to venture to The Grande where we dined at a phenomenal sushi bar (twice), as well as once at their top floor restaurant called Eleven. (The service was impeccable and the drinks were fantastic, but the food was mediocre for the price. In all fairness, the manager told us they were using a brand new menu, which was still in the experimental stages. He was very gracious.) We were even able to see the Disney fireworks display on the horizon from the rooftop pool area.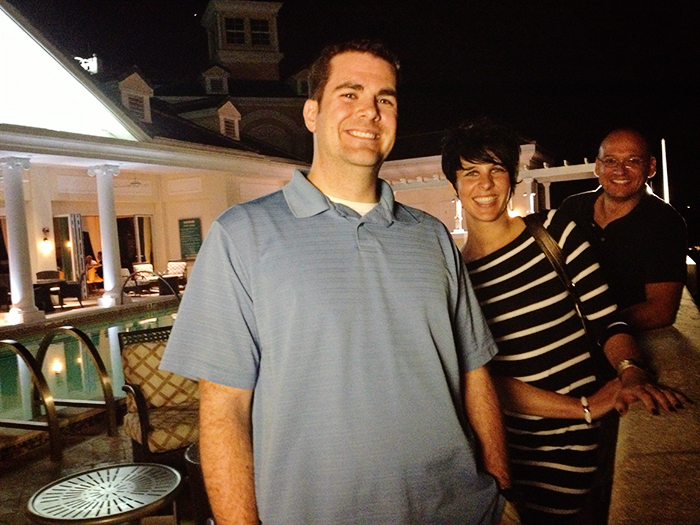 One thing of note: The bar was always closed when the pool was open. We're guessing that may be due to the potential of an eleven-story drop combined with alcohol and insurance and liability and all of that jazz.
Just a guess.
Even the lobby of The Grande was — well, grand.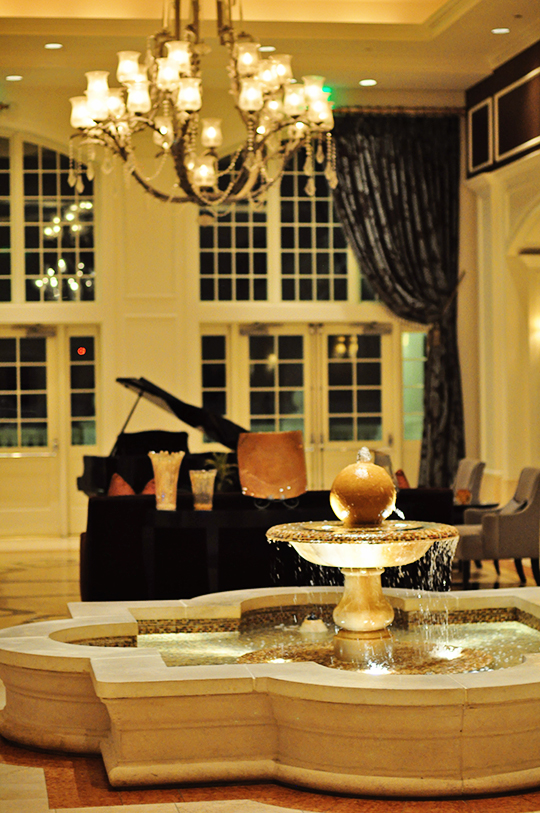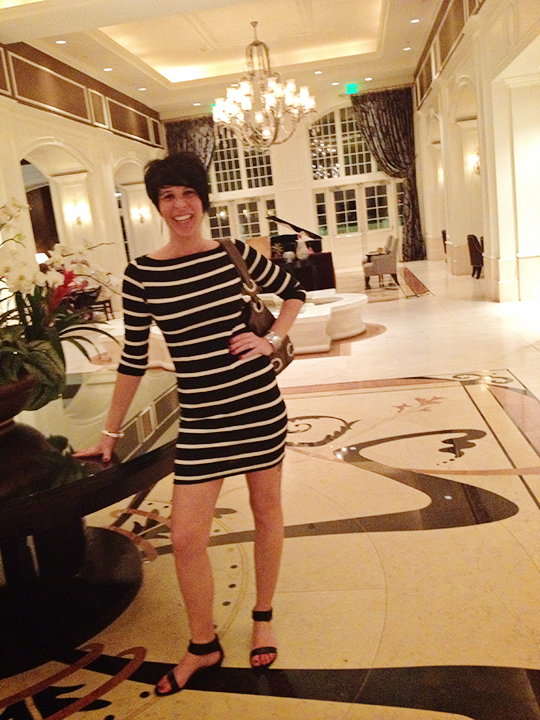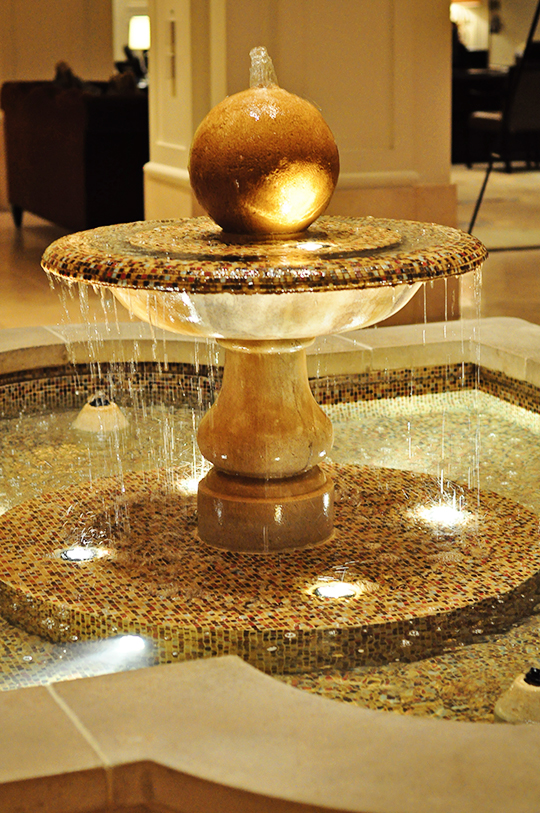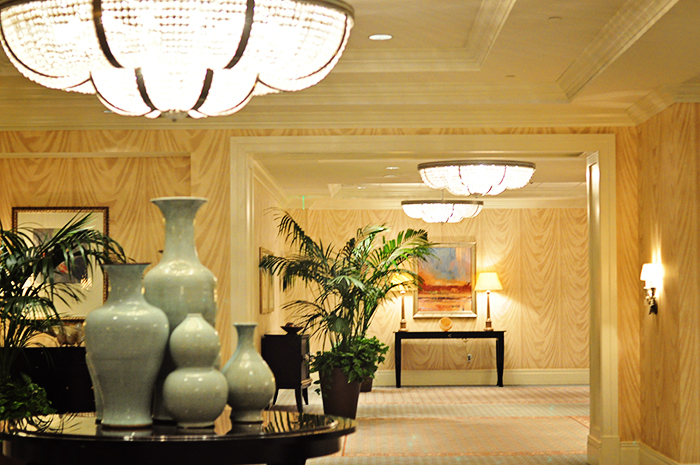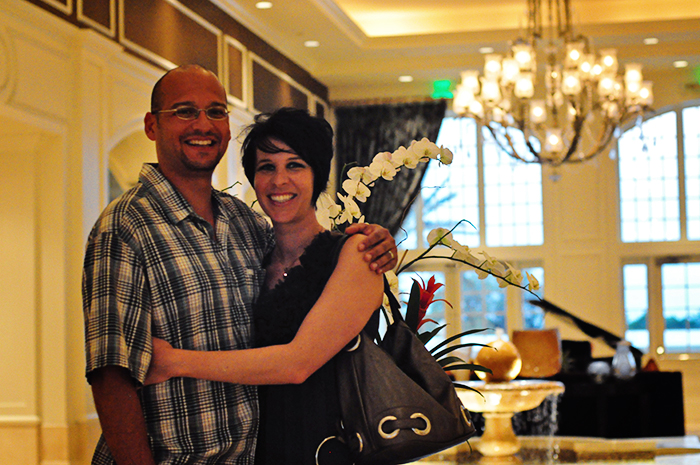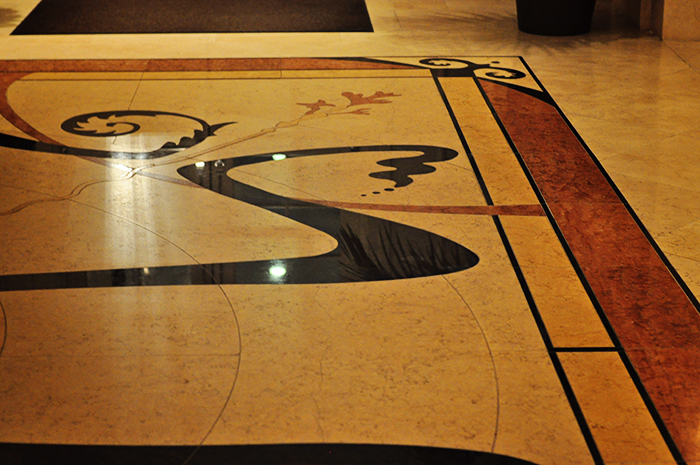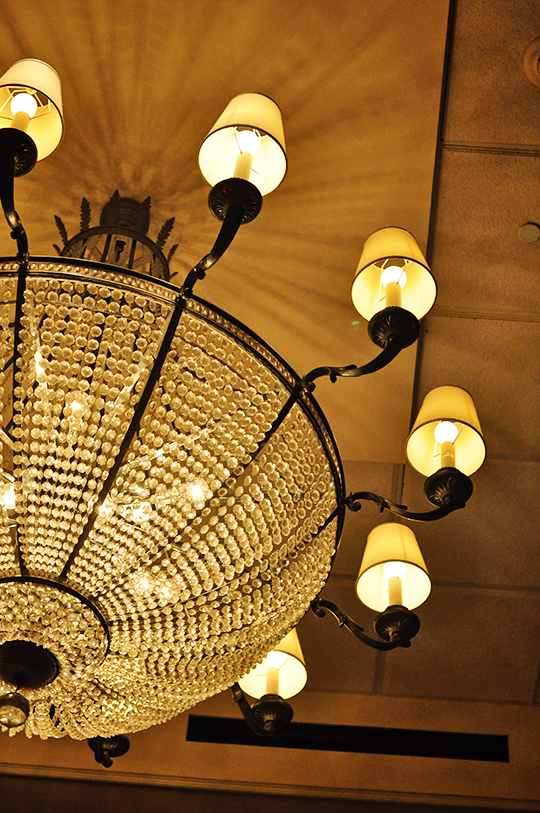 On our last night there, we managed to squeeze in some remote-controlled night shots of our group on The Grande's grand lawn, which involved me semi-tipsily running back and forth through the grass in heels and yelling at everyone to hold very still while attempting to school them about shutter speed.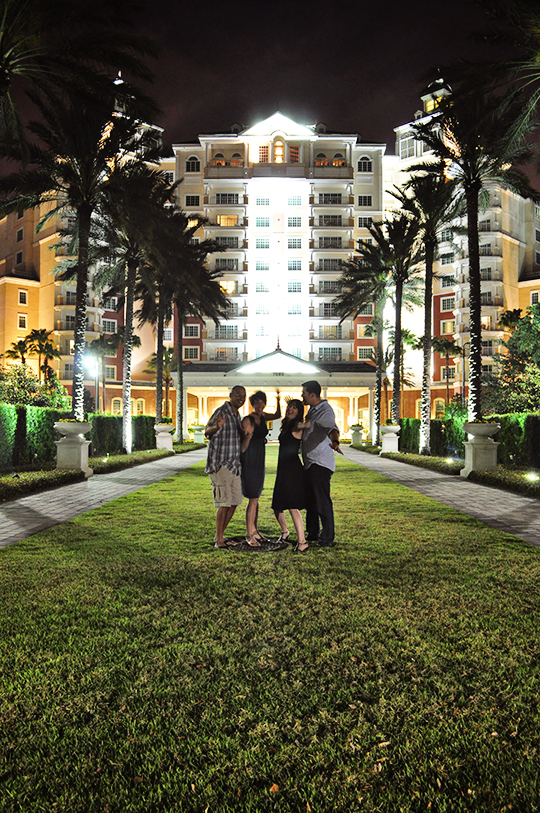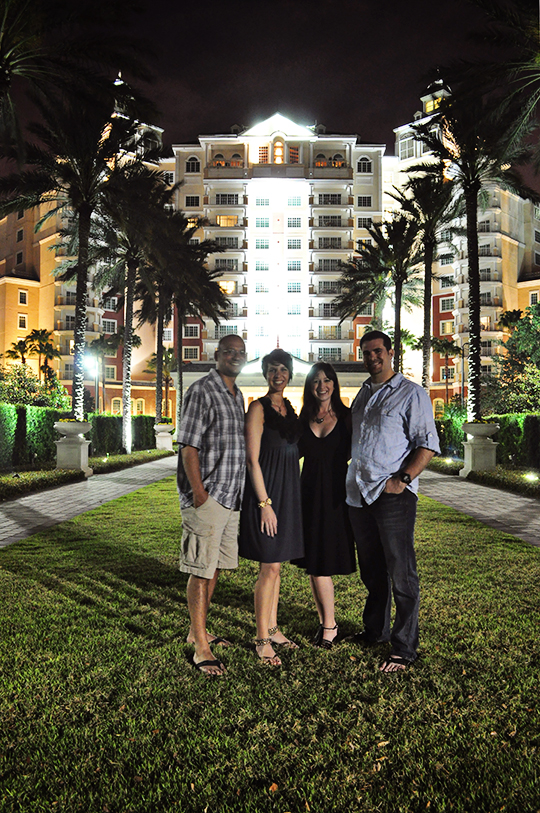 Much to their credit, the valets never called security on us.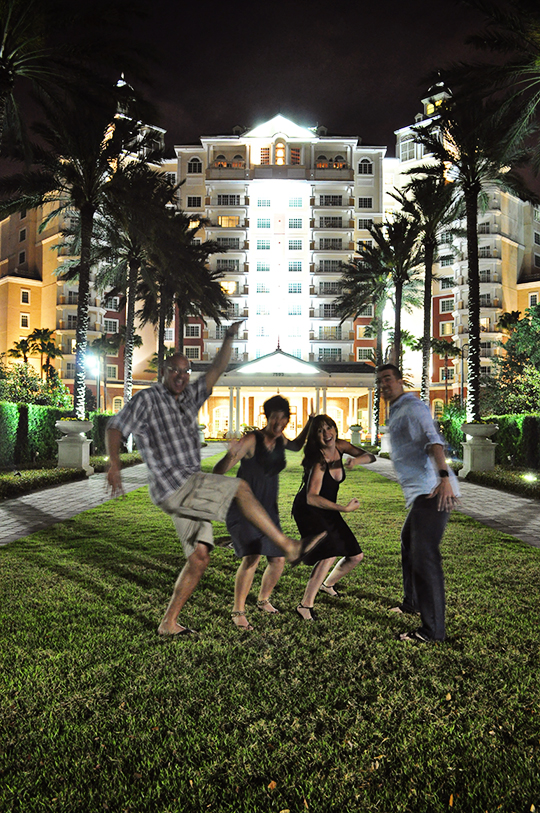 Though I'm thinking maybe they should have.