If My Most Fearful Adventure Is A Reality Check, Then My Biggest Fear Is What That Really Says About Me.
(Psychologists need not respond.)
Two things that DON'T scare me:
1. Publishing a promotional post that's rife with ulterior motive, and
2. Talking to strangers.
I'm not scared of talking to strangers because most strangers turn out to be awesome, like Bill.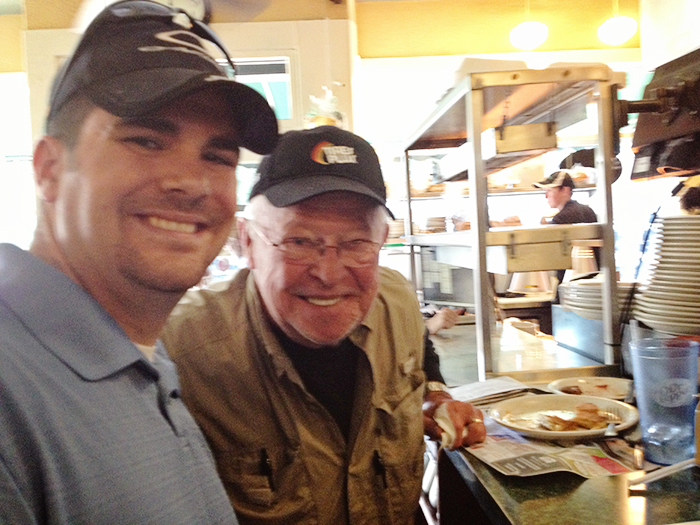 And I'm not afraid of publishing a promotional post that's rife with ulterior motive, because:
1. I believe in the product, and
2. There's potentially something in it for you.
Two things that DO scare me:
1. Actually succeeding at becoming a writer and subsequently being held accountable — especially by shameless internet critics — and
2. Sponge Bob Square Pants.
I mean, look at him: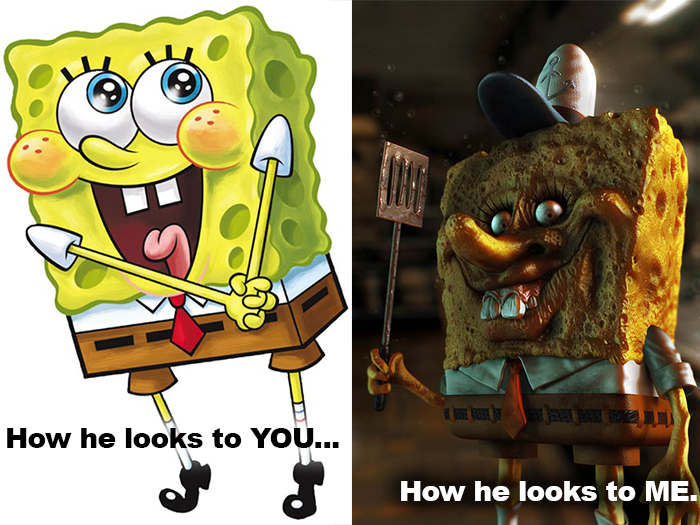 (You seriously have no idea how difficult it was for me to create that meme and poison my page with his image. But I feel like this is the only way to make you understand the extent of my fear.)
Anyway.
Torre DeRoche, creator of The Fearful Adventurer (blog) and author of the soon-to-be-released memoir, Love with a Chance of Drowning, has offered up an interesting promotional snack for book and travel lovers, and since — helloo — that's pretty much me, I feel compelled to participate. The prize of a $1,000 plane ticket doesn't hurt, either. Plus, I recently received a before-it-even-hits-the-shelves review copy of her memoir and I love what I've read so far, so I don't feel the slightest bit hesitant about promoting it to you. AND, if I happen to be one of the first 50 participants, she's going to send me a copy of the book. And since I already have a copy, I'm going to pass the brand spankin' new copy, should I be lucky enough to receive one, on to one of YOU.
And it really is a great read (review coming soon):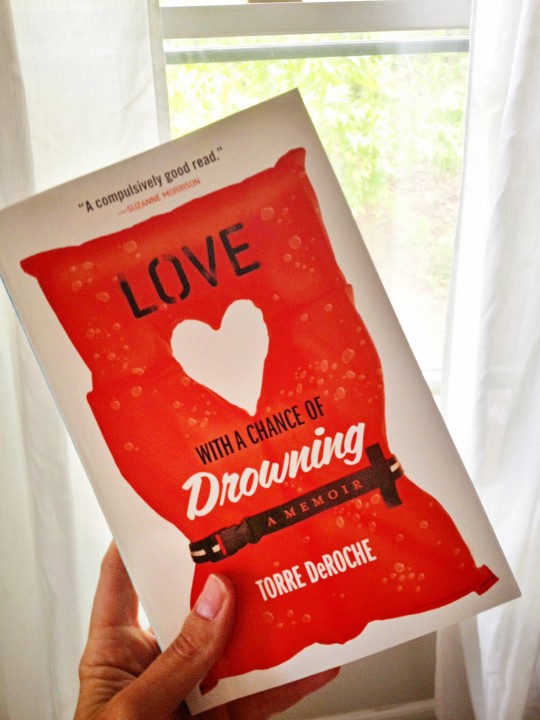 Sound like enough motivation? Good.
In order to participate, I need to share with you an adventure that makes me fearful. See, since Torre overcame her fear of the ocean by sailing across the Pacific (along with her hunky, Argentinian boyfriend which didn't hurt, I'm sure), she's curious about where the rest of us might draw the line when it comes to what we'd do to see the world. Well. You already know I've been skydiving. And I've rappelled waterfalls. I'm even mostly okay with public nudity, and I'm certainly not afraid to really try anything new or admit ridiculously embarrassing facts about myself, as I've proven time and again. So when I thought about this assignment, I was stumped.
What DOES scare me about an adventure?
I'm pretty sure that answering with "The prospect of meeting Sponge Bob" wouldn't count.
And then I had it. So here it is:
My Fearful Adventure
Look. We all know I have no qualms about travel and everything that comes with it — discovering the unknown, experiencing the thrill of discomfort, meeting new people, and making new friends. But most of the travel I've done in my 30 years of existence has been… shall we say… on the "cushy" side. The closest I've come to people for whom discomfort (or lack of the things we take for granted) is a way of life is when I've passed the occasional homeless person on my way to a store.
I'm ashamed to admit that I've never used an adventure to volunteer as a way of showing thankfulness for everything I'm lucky enough to have.
So.
If I were to go on a truly fearful adventure, it would be somewhere I would be forced to face the reality of how many less fortunate people live in the world. No sipping a copa de vino tinto on a sidewalk in Spain. No bottle of Toña at a Nicaraguan bar. No shopping for kitsch or lounging topless on picturesque beaches or posing for art. No pretending that a private room at a hostel in San Juan del Sur is "roughing it."
Just me versus reality.
I'd pop my happy bubble of ignorance, and, I'll be honest — that terrifies me.
If I never have to face it, then I never have to step up and help. I never have to fully grip the fact that there are people in the world who can't just turn on a faucet to get their water. Flip on a switch to get their lights. People for whom the availability of medical attention and reliable birth control is a foreign concept. I know these things are true, but I've never had to acknowledge it.
To acknowledge is to act.
And, since I'm being 100% honest here, digging a well in Ghana sounds a hell of a lot harder than cage diving with sharks in South Africa.
To me, the physical stuff is conquerable. It's the emotional stuff that scares me.
So, if I won, that's what I would do with my free ticket. I would force myself to face it, and I would do what I can to help.
What would YOUR fearful adventure look like? Enter the contest or tell me in the comments!
---
This post is part of the My Fearful Adventure series, which is celebrating the launch of Torre DeRoche's debut book Love with a Chance of Drowning, a true adventure story about one girl's leap into the deep end of her fears.
"Wow, what a book. Exciting. Dramatic. Honest. Torre DeRoche is an author to follow." Australian Associated Press
"… a story about conquering the fears that keep you from living your dreams." Nomadicmatt.com
"In her debut, DeRoche has penned such a beautiful, thrilling story you'll have to remind yourself it's not fiction." Courier Mail
---