Who Needs A Broiler When You Have A Blow Torch?
I have decided that I must have some freakish dining fetish that draws me to places where I can either watch the food being prepared in a high-action commercial kitchen (like this place or this place), or where I can watch the food being prepared in what hardly qualifies as a kitchen at all (kinda like this place).
And the Persimmon Cafe in Charleston, South Carolina totally fits my M.O.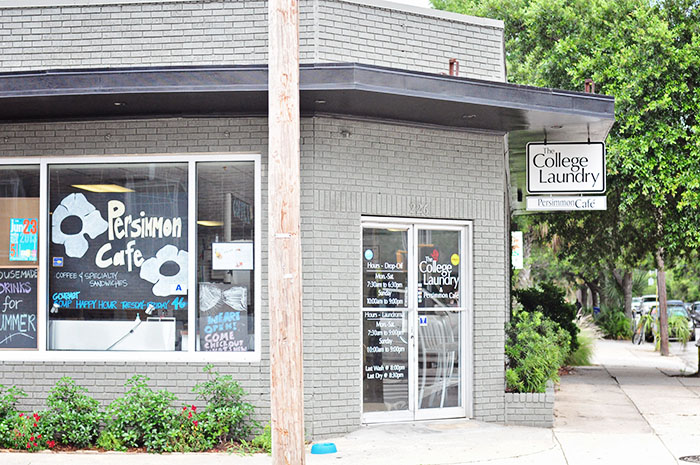 If you're looking for something that's "off the beaten path," you've found it. Perched on a nondescript corner of Calhoun street, Persimmon Cafe is nestled into an unused corner of a laundromat. Yep. The kind with industrial-sized front-loaders and wheeled wire carts. Owners Robert and Kristen Cassi were looking for someplace unique to set up shop, and this prime piece of corner real estate with rows of huge windows was perfect for installing some bar seating with a view of street traffic. Seriously — I had front row tickets to an actual fender-bender!
They had just enough room left for a makeshift kitchen of sorts, with some hot plates, a Panini press, and vats of warm, house-made soup.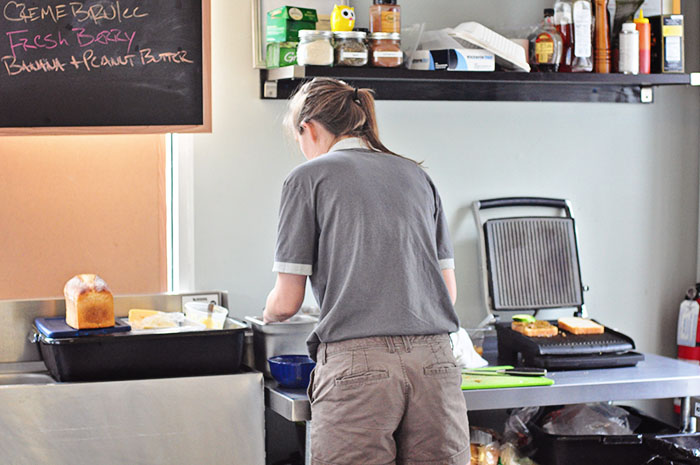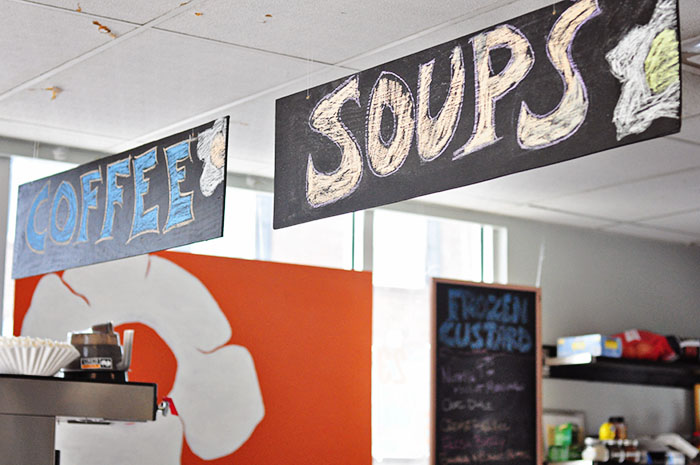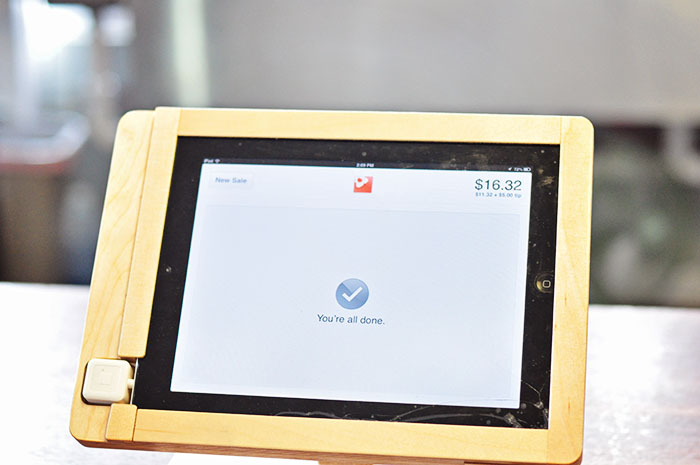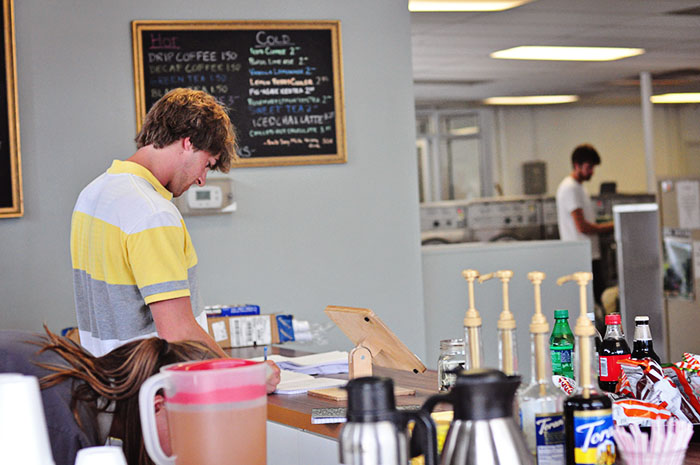 They work under the guise of a coffee shop, but don't let the primitive setup fool you — Chef Robert knows what he's doing.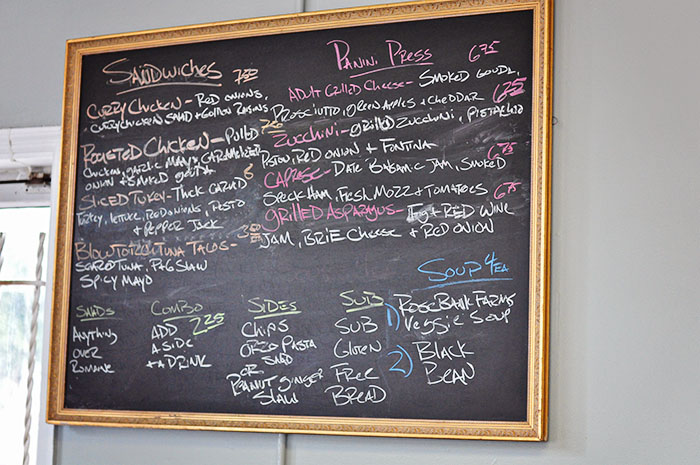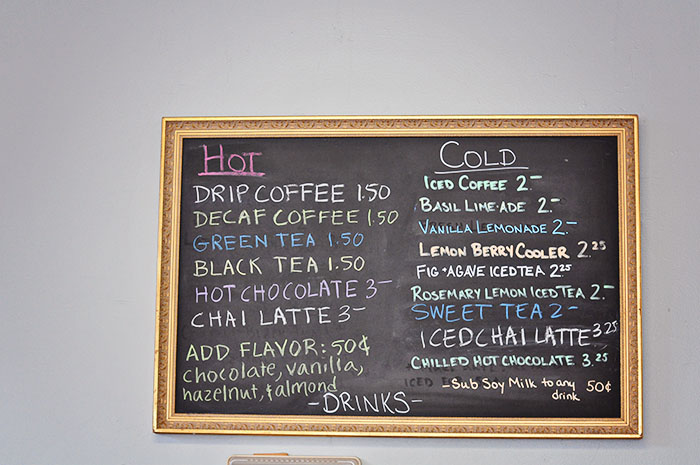 Brie? Seared Tuna? Pistachio Pistou? At a laundromat? (They really are two separate businesses that just happen to share a space.)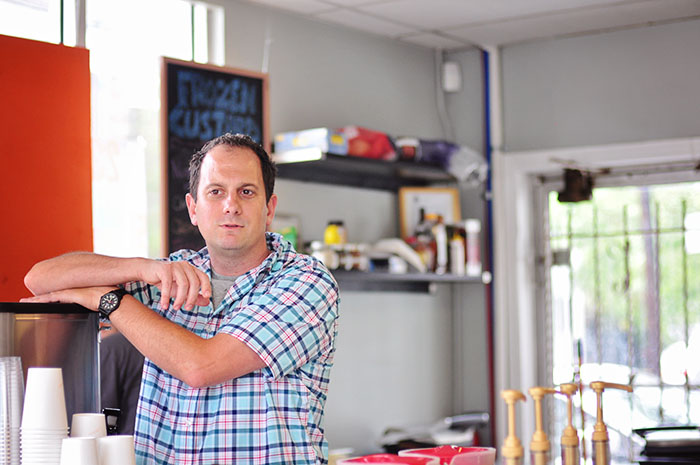 My friend Stephanie and I were able to sample the made-from-scratch vegetable and black bean soups, both of which were delicious (and I don't normally care for vegetable soup), as well as the vanilla lemonade and the basil limeade. I ordered a tall glass of the vanilla lemonade and the grilled zucchini Panini with red onion, fontina cheese, and pistachio pistou (kind of like pesto, except with pistachios instead of pine nuts I think).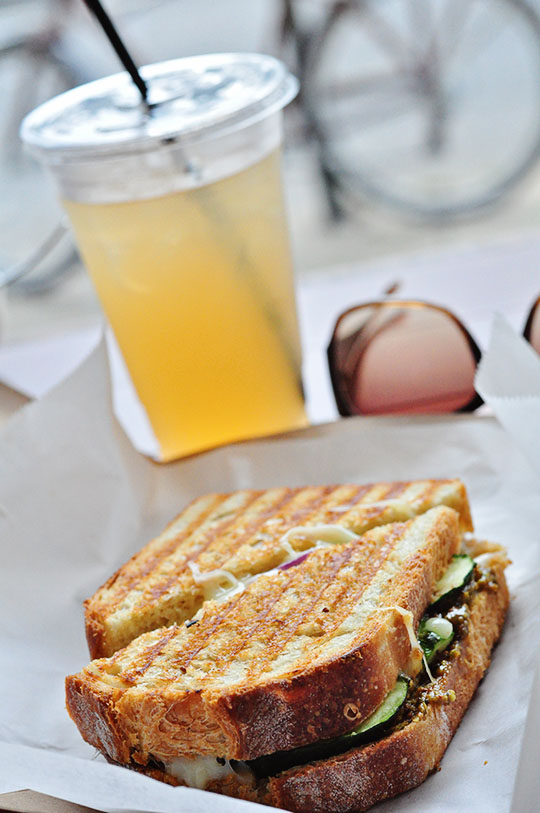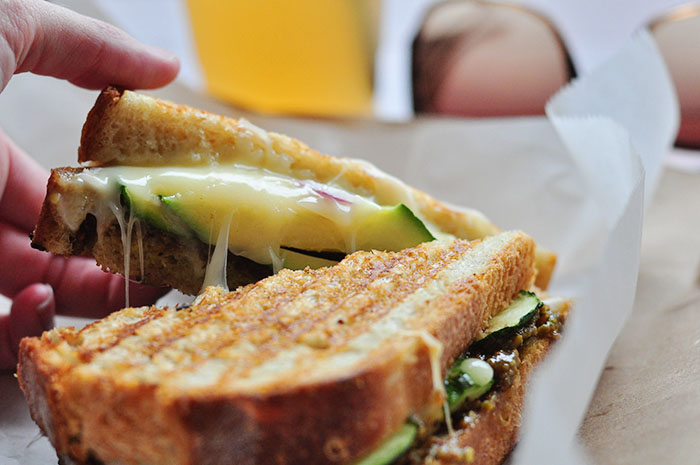 I think I can just let the photos speak for themselves on that.
Like any true visionary, Chef Robert doesn't let minute details like the fact that he doesn't have a kitchen stop him from coming up with unique ways to serve real food to people who might also just happen to be waiting for a load of delicates to dry.
I mean… who needs a broiler when you have a blow torch?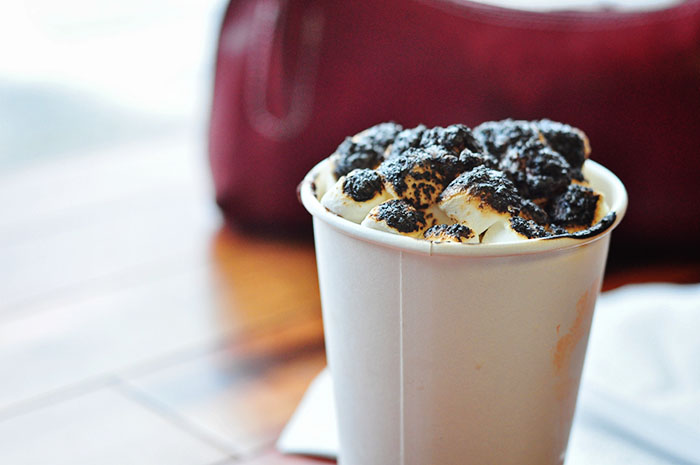 Yep. That's Nutella frozen custard with torched marshmallows.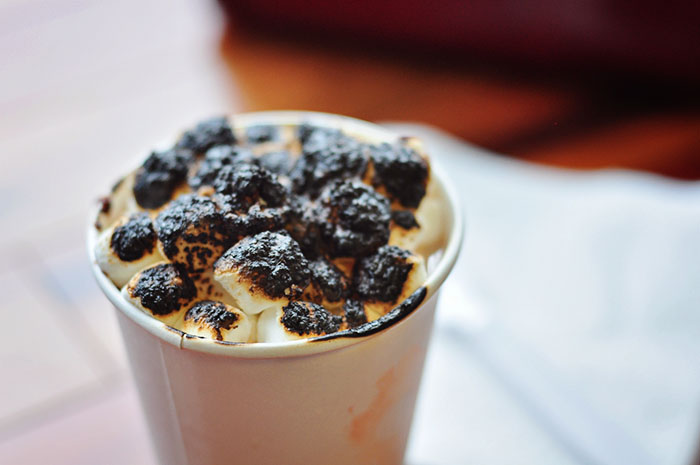 YUM.
If you find yourself in Charleston anytime soon, be sure to check this place out before word spreads and there's a line out the door. Oh, and Robert and Kristen didn't pay me to say any of this stuff. The complimentary Nutella custard may have been a bribe, but trust me when I say that they didn't need it.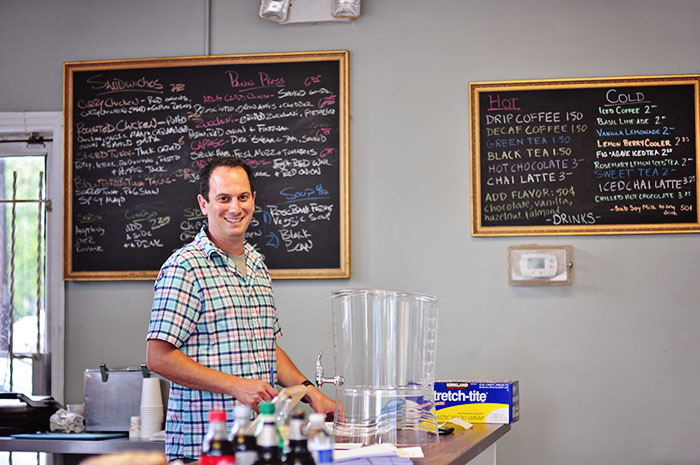 Follow me on Facebook, Twitter, and Instagram to see more of what I've been up to in Charleston!
Need to Know:
Persimmon Cafe
226 Calhoun Street
Charleston, South Carolina
843-937-5399
Good to Know:
Away from the chaos of King Street and The Market, but still conveniently walkable.

Hard to find parking nearby, but again, this is a city thing.
Expect actual, real, good food. This isn't a coffee place with a couple of pre-packaged sandwiches. This is the real deal.