Dos and Don'ts Of A Weekend Trip To Charleston, South Carolina.
I need to tell you more about my trip to Charleston.
My first impression of Charleston was that of a well-dressed woman wearing really old underwear.
Wait.
Let me try that again.
My first impression of Charleston was that of a poorly flipped house: It looks all shiny, clean and new on the surface, but when you start clawing at the shoddily installed vinyl siding to expose the true guts of the place, you notice the gritty imperfections — the crooked flooring, the rusted pipes, the shady history that makes it unique — and you wonder why anyone bothered to try covering it up at all.
Charleston is that: Tastefully restored homes, quaint boutiques and galleries, tourist-filled souvenir shops and manicured parks pasted over a salty past of slave trading, questionable infrastructure, and sad, sad ghost stories.
In other words, it's a traveler's playground.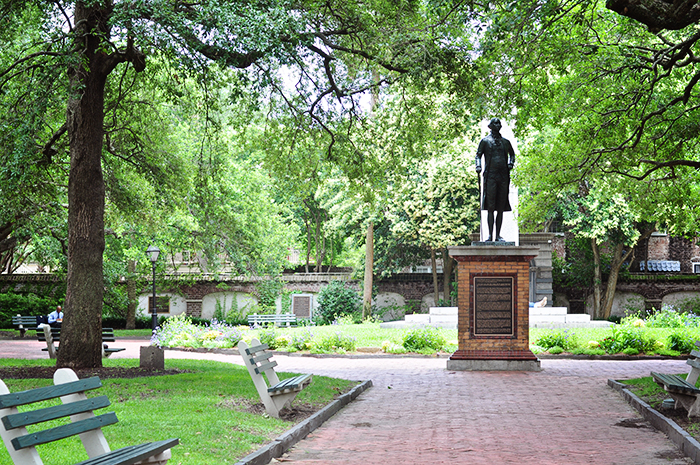 If you ever get the chance to take a gander, here are a few tips I mustered from my own, brief visit:
DO bring an umbrella. And possibly galoshes.
I'm not gonna lie. My trip to Charleston started out rough.
I pulled into town about a half hour late to meet my friend Stephanie for lunch. The weather, albeit dry, looked pretty dreary, so we settled into our bar stools in front of the huge picture windows at Persimmon Cafe to sip soup and eat paninis and chat with patrons and owners and generally attempt to postpone the fact that eventually we'd have to venture out and risk the rain. At one point I ran a couple of blocks back to The Tracker to feed the meter for another half hour and made it back to the cafe just before an impressive downpour. When that stopped and we decided to finally head downtown, this is what we returned to: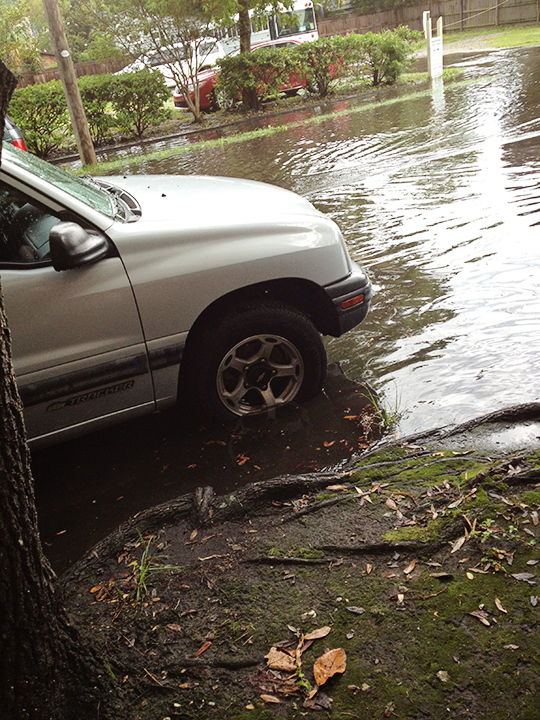 (My tire, by the way, is up on the curb. Because I'm a crappy parker. So the water is even deeper than it looks.)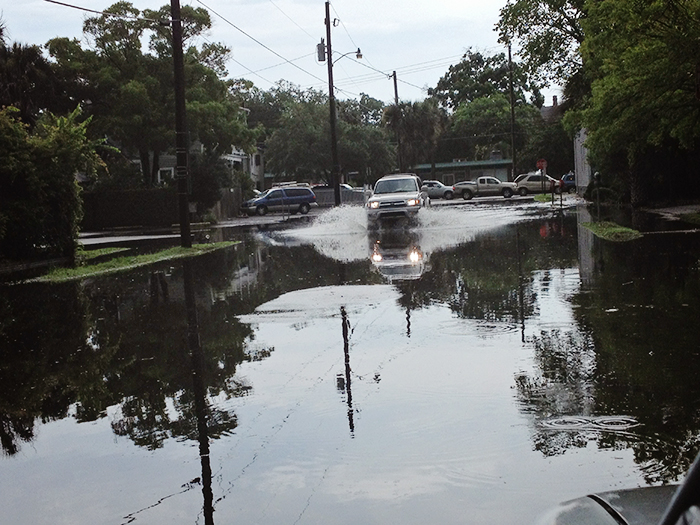 Basically, the street on which I'd parked had morphed itself into a river in a matter of thirty minutes. I had to leap from the curb into the passenger side door and climb over the console to avoid ankle wading in the middle of a city street.
DON'T wear leather shoes.
Little did I know, my evasive antics were highly unnecessary, considering we found ourselves in the middle of another flash flood about an hour later: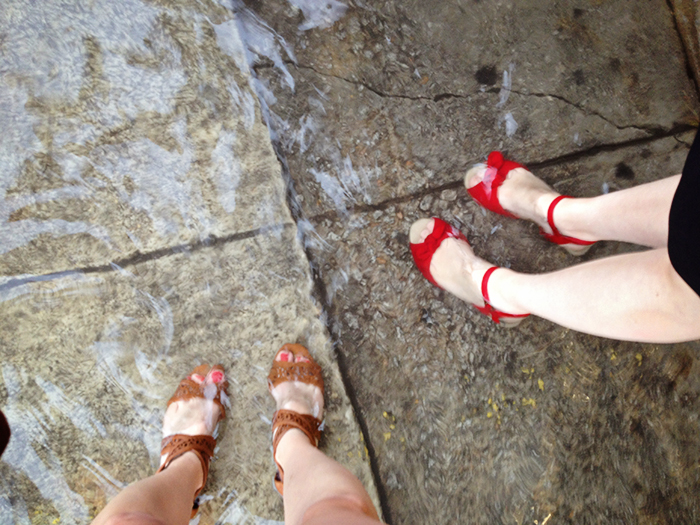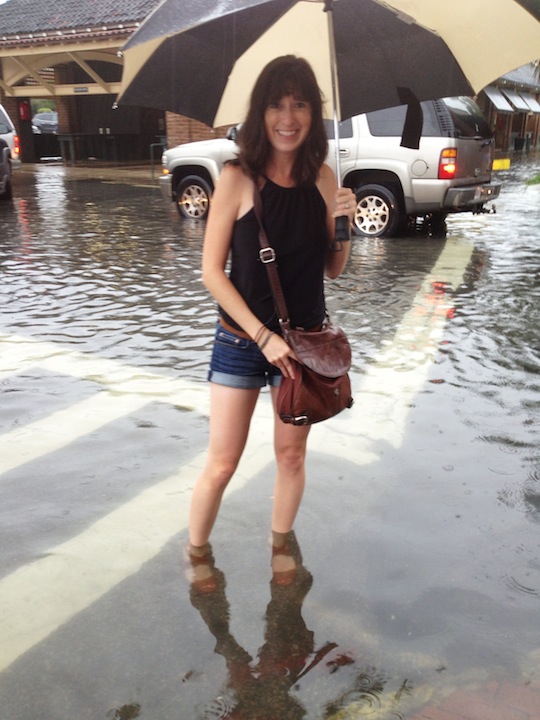 According to my Airbnb hostess, the Charleston infrastructure is designed to allow high tide water to run under the streets. This, of course, can become problematic during high volume rainstorms. Since the storm system is already filled with tidal water, there's not really anywhere for the rain water to drain.
She joked that when this happens, local Charlestonians just pull out their kayaks.
DO appreciate the architecture.
As we walked through some of Charleston's typical (as in, the more modest dwellings away from the water front) residential districts, we noticed a very distinctive and interesting style of architecture — deep, narrow homes with two story piazzas stretched along the side and, oddly enough, very deceptive "front" doors.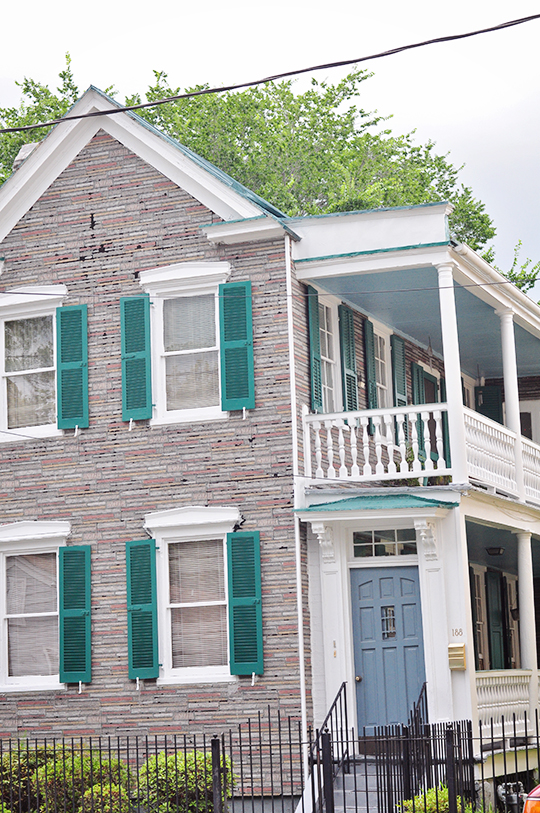 The first time I noticed one of these puppies, I thought, THAT'S not very secure.
According to this article, the real front door is actually on the side of the house about halfway through the porch, while these "false" doors that face the street just indicated, back in the day before everybody put their business online, whether or not the family wanted privacy. So if the piazza door was open, that was a sign for the neighbors to come over and drink sweet tea and eat boiled peanuts and complain about the humidity. But if the door was closed, it was apparently akin to hanging a sock on the doorknob, indicating that maybe some hanky panky was happening, or — you know — the family just wanted privacy.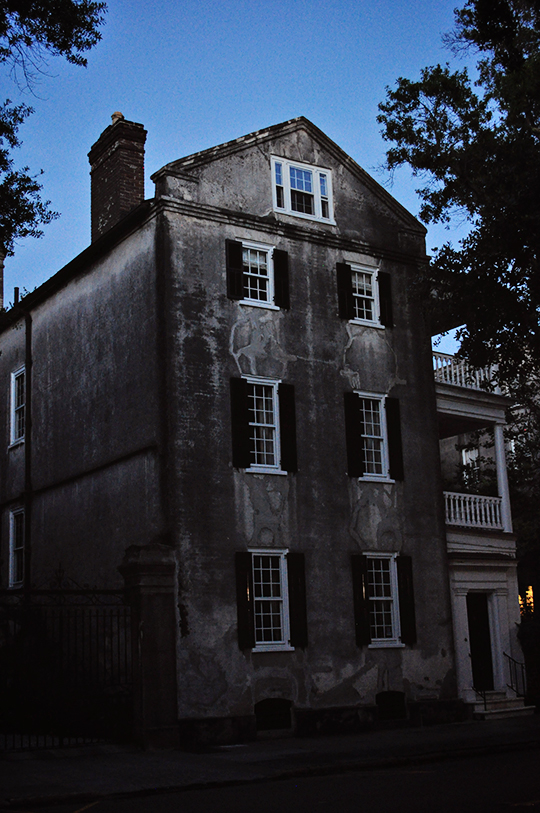 We actually toured an old estate on that first rainy day, (not the photo above, but a different house I didn't get a picture of because of the colossal downpour), and it was definitely money well-spent.
Be sure to check out the famous mansions along the water front: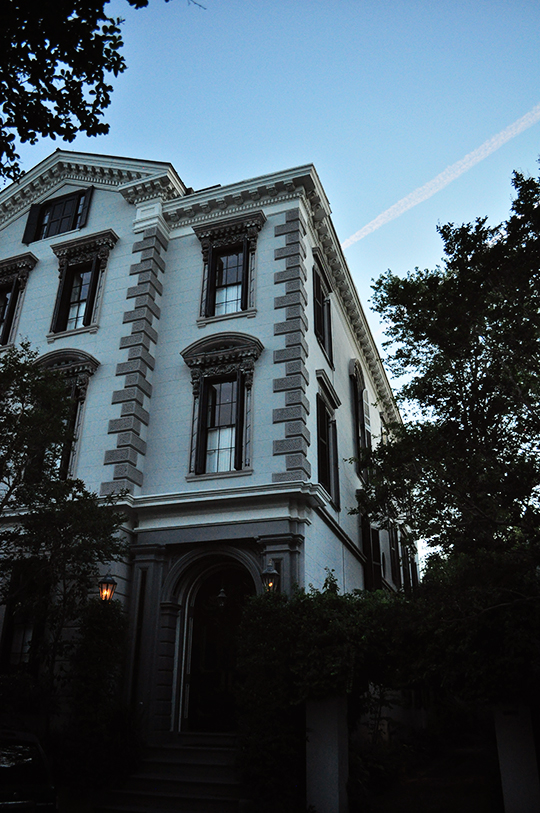 And the less famous but still adorable homes along the side streets: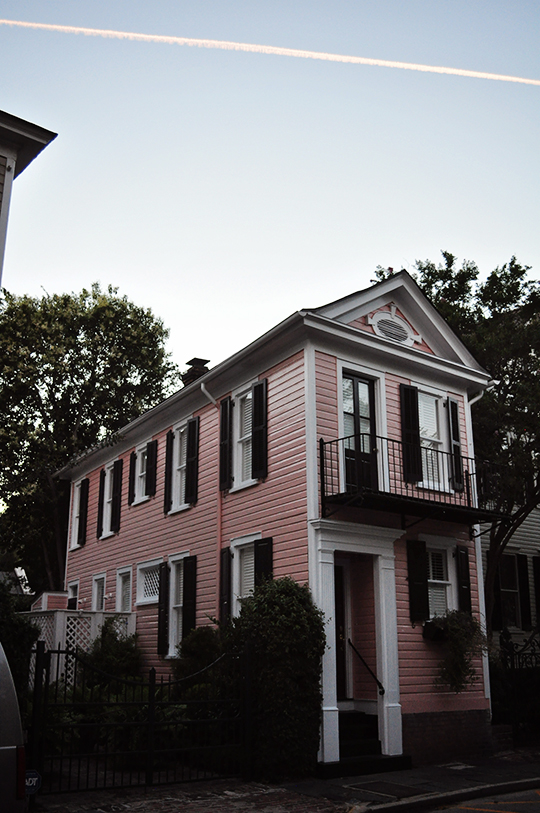 And of course, my favorite parts were the hidden alleyways and brick streets — secret side doors, brick archways, and warm, glowing lanterns. It was too dark to get photos of some of my favorites, but you get the gist. These are the places I could truly imagine people from old timey times — fishnetted prostitutes and well-to-do businessmen emerging from speakeasies while the wives fanned themselves on their second floor balconies.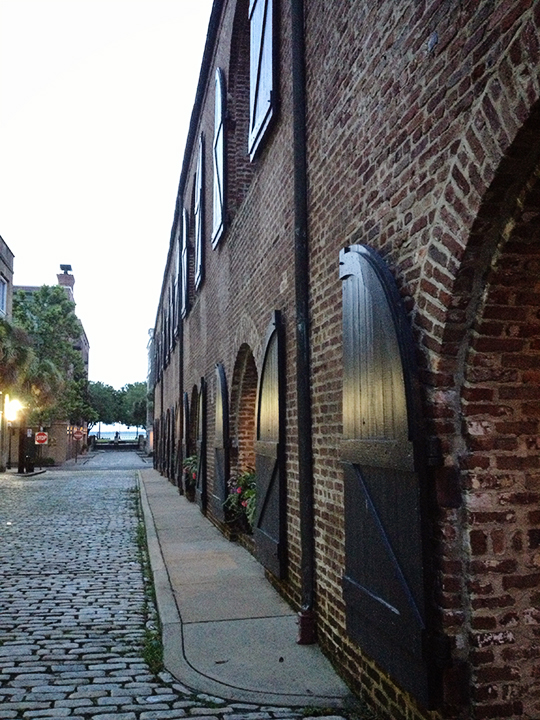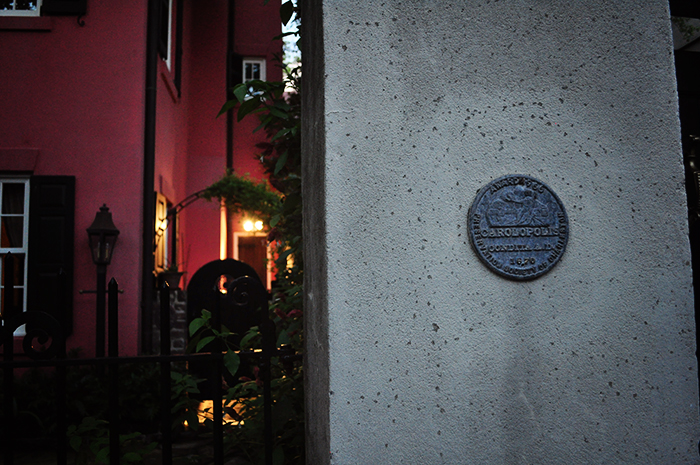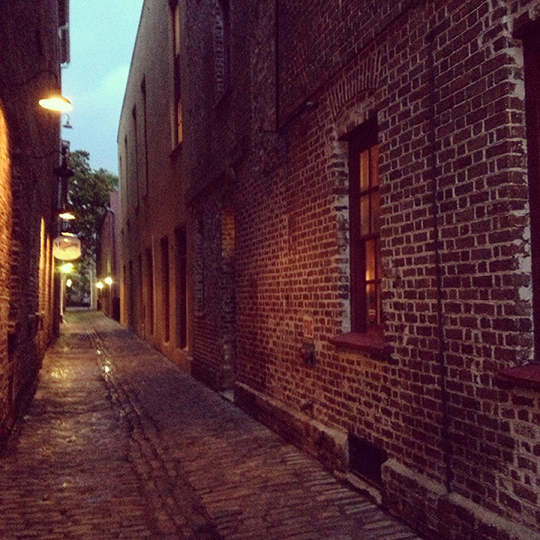 DON'T be afraid of no ghosts.
Charleston is filled with cemeteries. Little hidden city cemeteries and big, sprawling country cemeteries and even, we discovered, random marked graves in unexpected places. In fact, Charleston's cemeteries fascinate me so much that I'll be saving more information for another post. But the bottom line? When you spot an open cemetery, walk through it. I'm pretty sure it brings good luck.
Or something.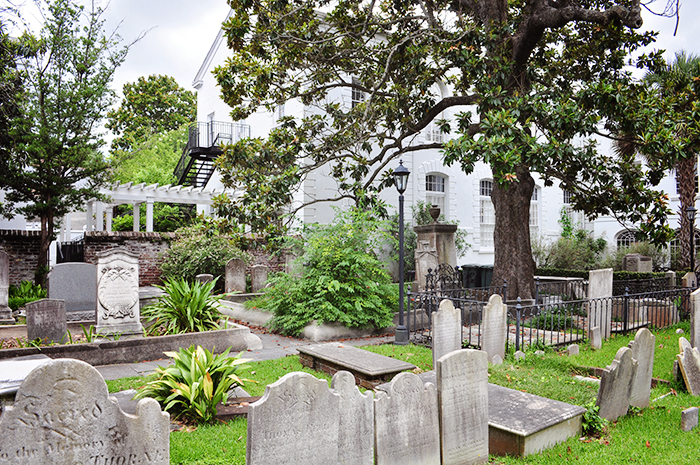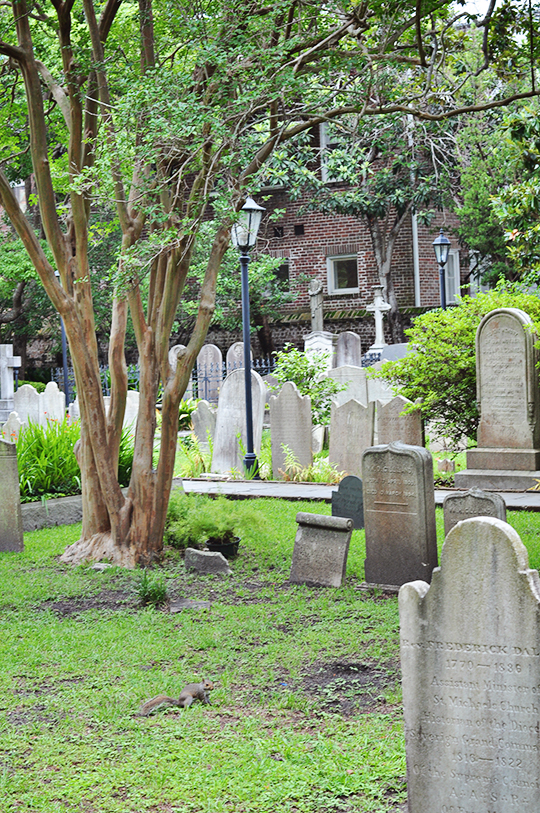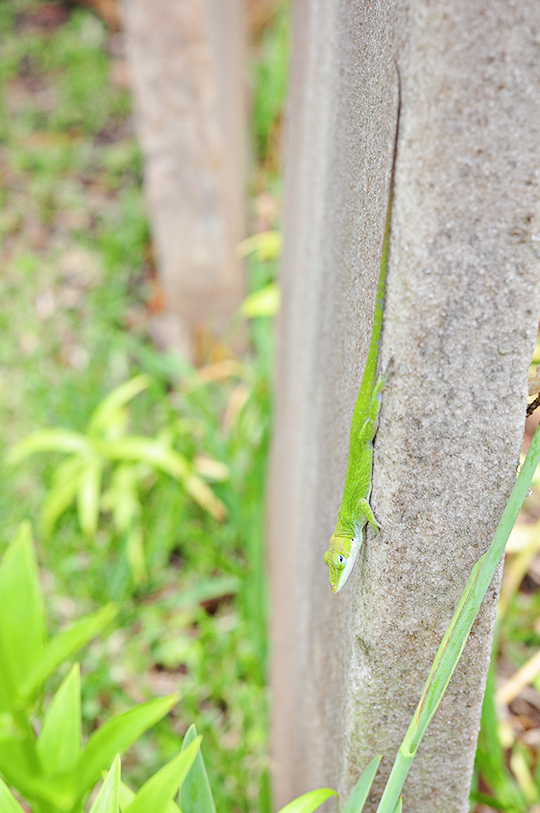 And while Stephanie and I didn't get a chance to go on any ghost tours, I'm willing to bet that in one of the oldest cities in America, a nighttime tour of the local haunts — pun intended — would be well worth the money.
DO walk.
Charleston is a walking city. Really, you can get just about anywhere within a reasonable distance — except the actual ocean and beaches — on your own two feet.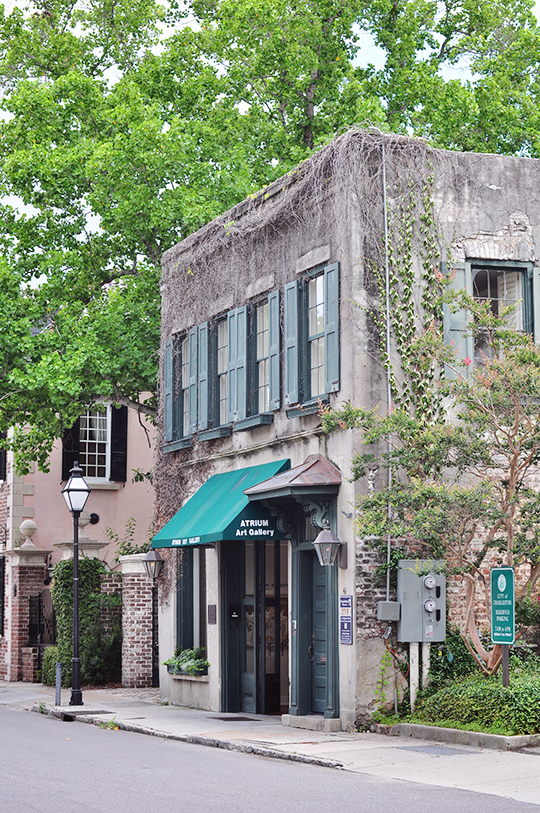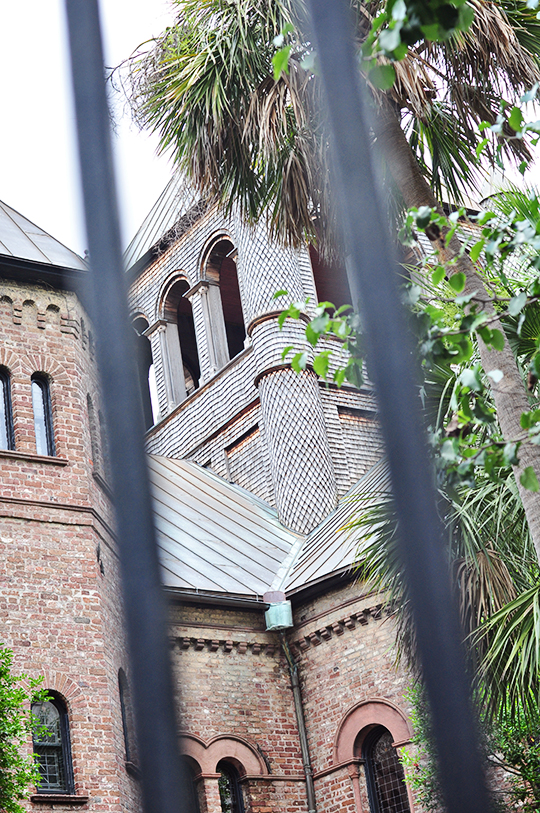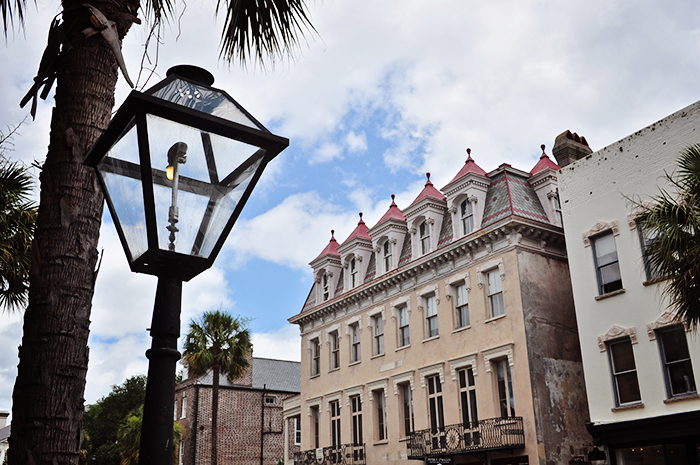 Just don't, you know, do this: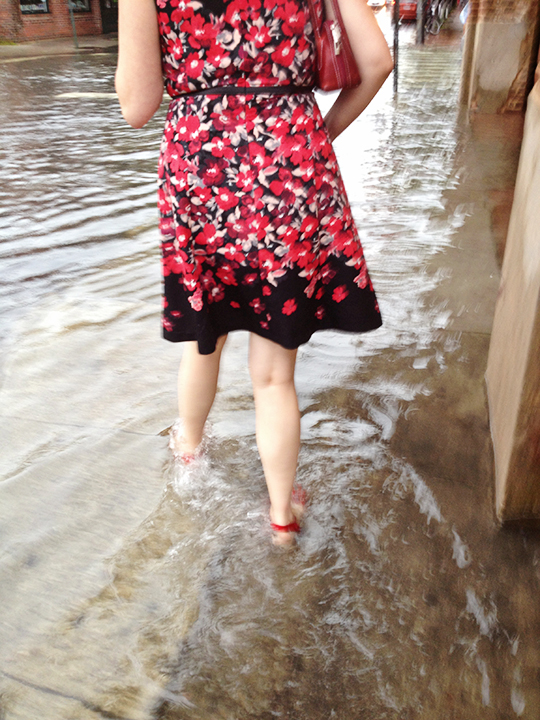 DON'T panic if you run out of time to see The City Market.
According to the popped collar, pink polo shirt wearing owner of a cute little French boutique called Lily in the Antique District, the City Market used to be a fantastic place to discover local treasures, but over the years, the cool eventually turned to kitsch.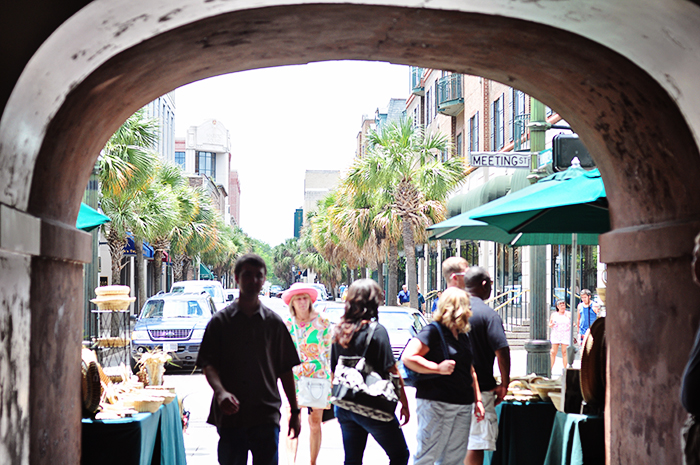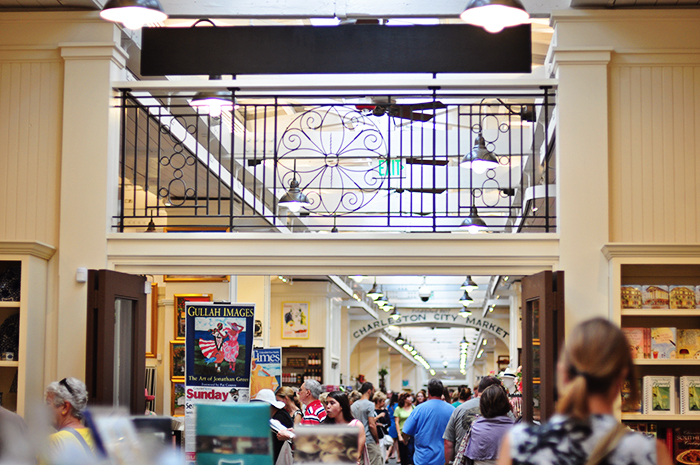 Stephanie and I walked through and to me, it was overcrowded, overwhelming, and while there were certainly some artisans to be found, it mostly seemed to be filled with quick-grab souvenirs for people who just like stuff.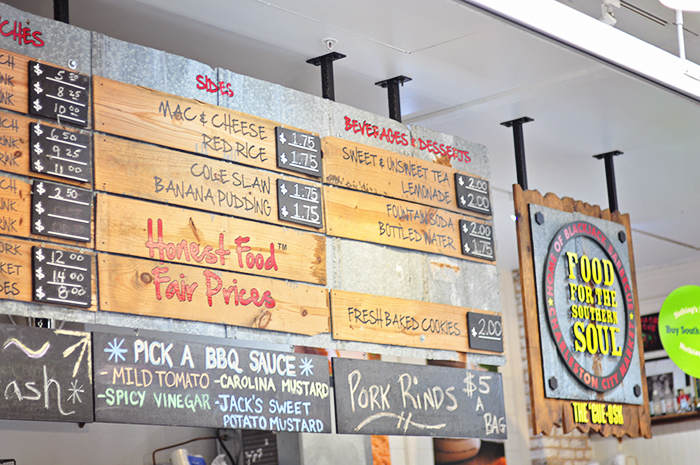 Though it did look like they had some good food.
DO explore the waterfront.
Away from the bustle of the city, the waterfront was like a quiet reprieve at sunset after a rain-soaked day.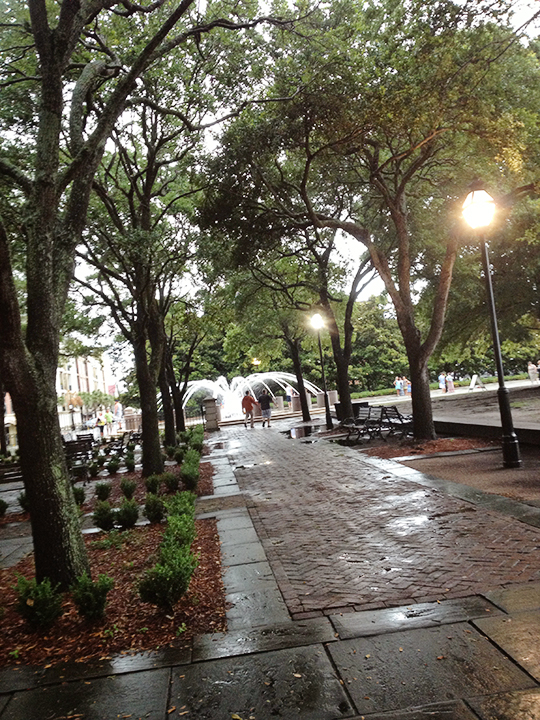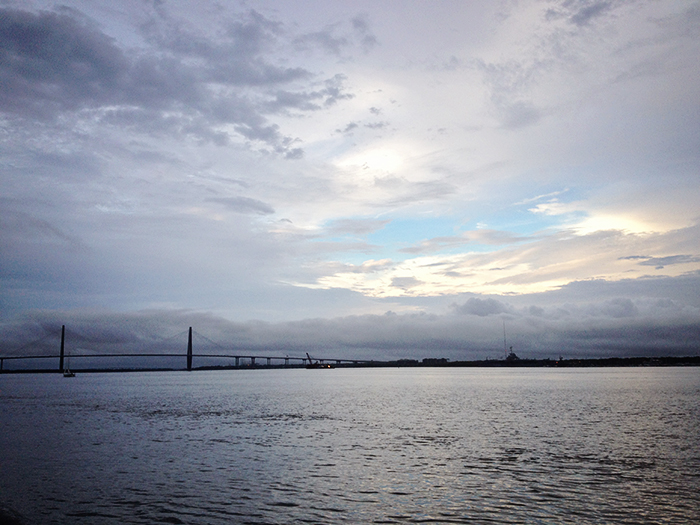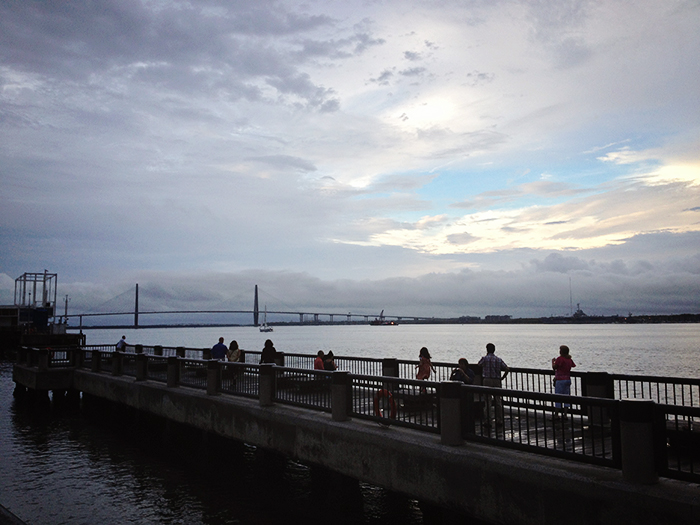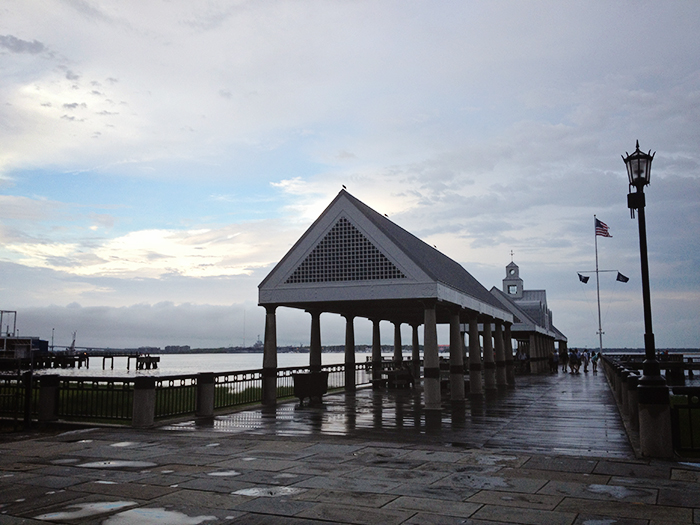 All-in-all, it felt like Charleston offered up its authentic, boggy, decadently wrapped-yet-shoddy self in a matter of two days, and I couldn't have been happier. Or hotter. But mostly happier.
I most definitely will be back.
(Did you like this? You might also like Domestiphobia's Dos and Don'ts of an NYC Day Trip.)